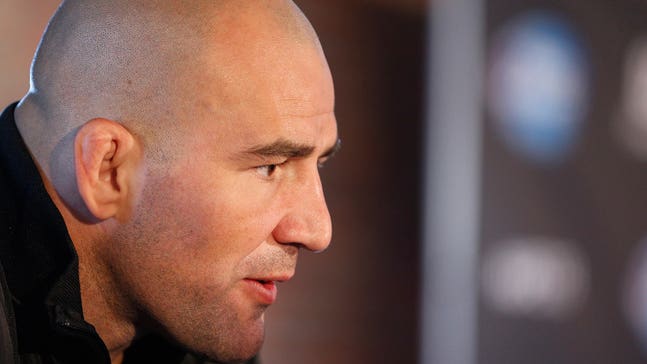 Glover Teixeira tore labrum in Jon Jones fight, recovery time TBD
Published
May. 2, 2014 10:15 p.m. EDT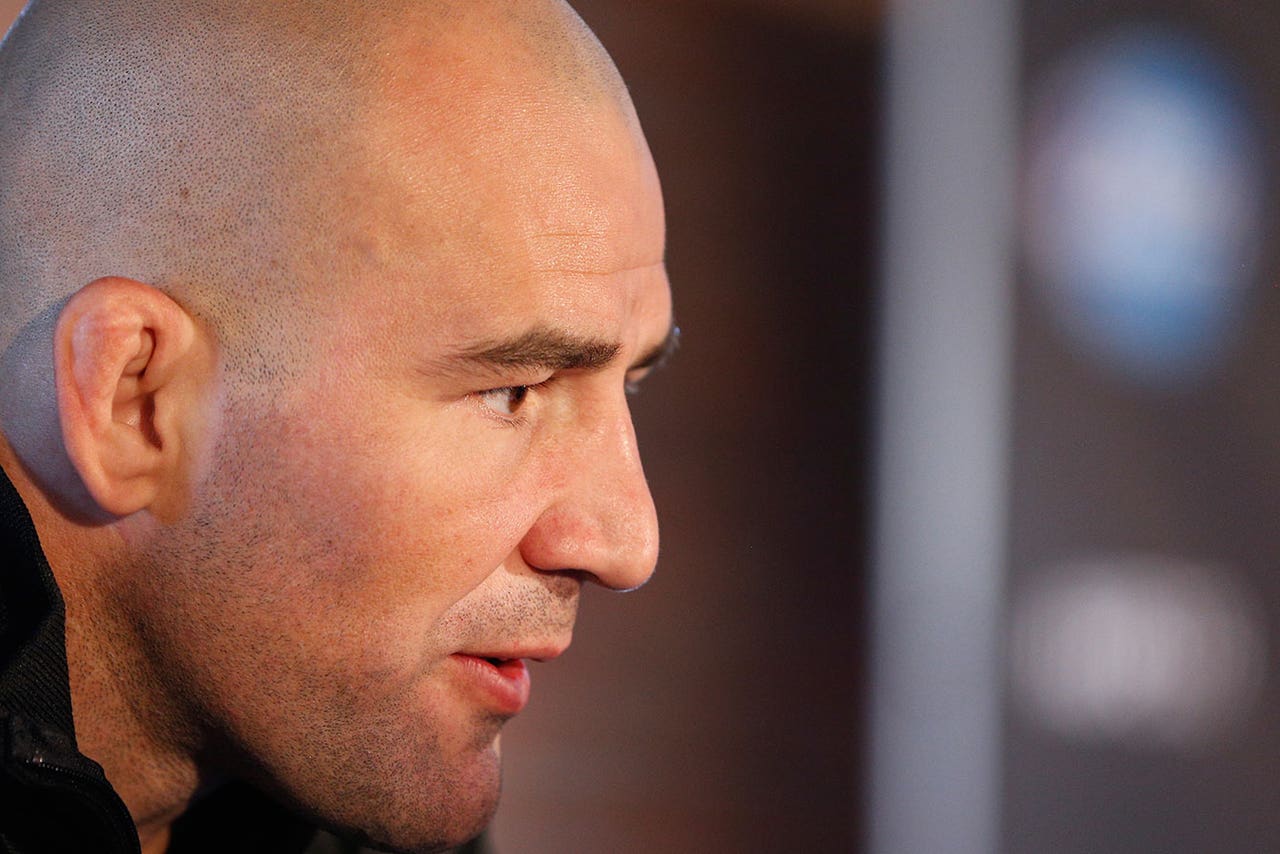 No one knew it at the time, but Glover Teixeira's UFC light-heavyweight championship challenge against Jon Jones was over nearly as fast as it began. That's because in the early moments of the UFC 172 main event, Teixeira suffered a major injury before going on to fight practically one-handed for almost the entire duration of the bout.
It wasn't until after the final bell that Teixeira told the world that he hurt his right shoulder in the first. 
As it turns out, the injury is serious, a torn labrum that will send him under the knife, his manager Ed Soares told FOX Sports on Friday.
According to Soares, Teixeira is likely to have surgery within the next two weeks, but does not yet have a timetable for a return. The injury is the same one suffered by UFC heavyweight champion Cain Velasquez on two separate occasions. While he's still rehabilitating his way through the most recent setback, the first one required about 10 months between surgery and fight night. Despite that, Soares said Teixeira has a positive outlook on the entire situation.
"He's in great spirits," he said. "He went out there and was the best prepared Glover Teixeira there has ever been. Jon Jones was just the better man that night."
The injury occurred just over one minute into the first when Jones used his height to leverage an overhook into a rarely used shoulder crank. The move was decried by some as "dirty," but don't count team Teixeira in that camp of critics.
"I don't think Jon Jones did anything wrong," Soares said. "It's the complete opposite. I actually think he did everything right. Jon Jones fought a hell of a fight, and that shouldn't be taken away from him."
The five-round fight also left Teixeira with a rib injury. Though Soares said the extent of that injury was not known, it's not nearly as severe as his shoulder damage he incurred. 
The 34-year-old Teixeira (22-3) lost the fight by unanimous decision, his first defeat in 20 fights dating back to 2005. 
---
---