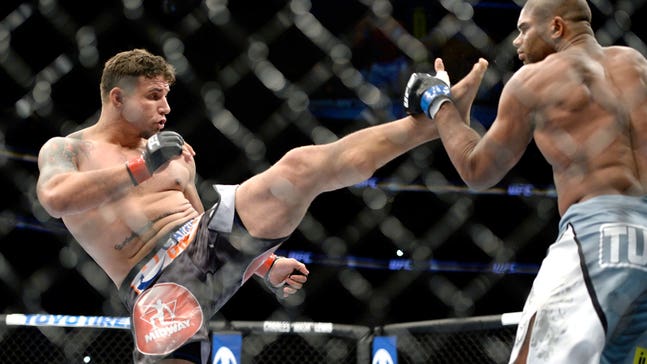 Frank Mir says he's improved with an emphasis on the basics
Published
Mar. 18, 2016 7:21 p.m. ET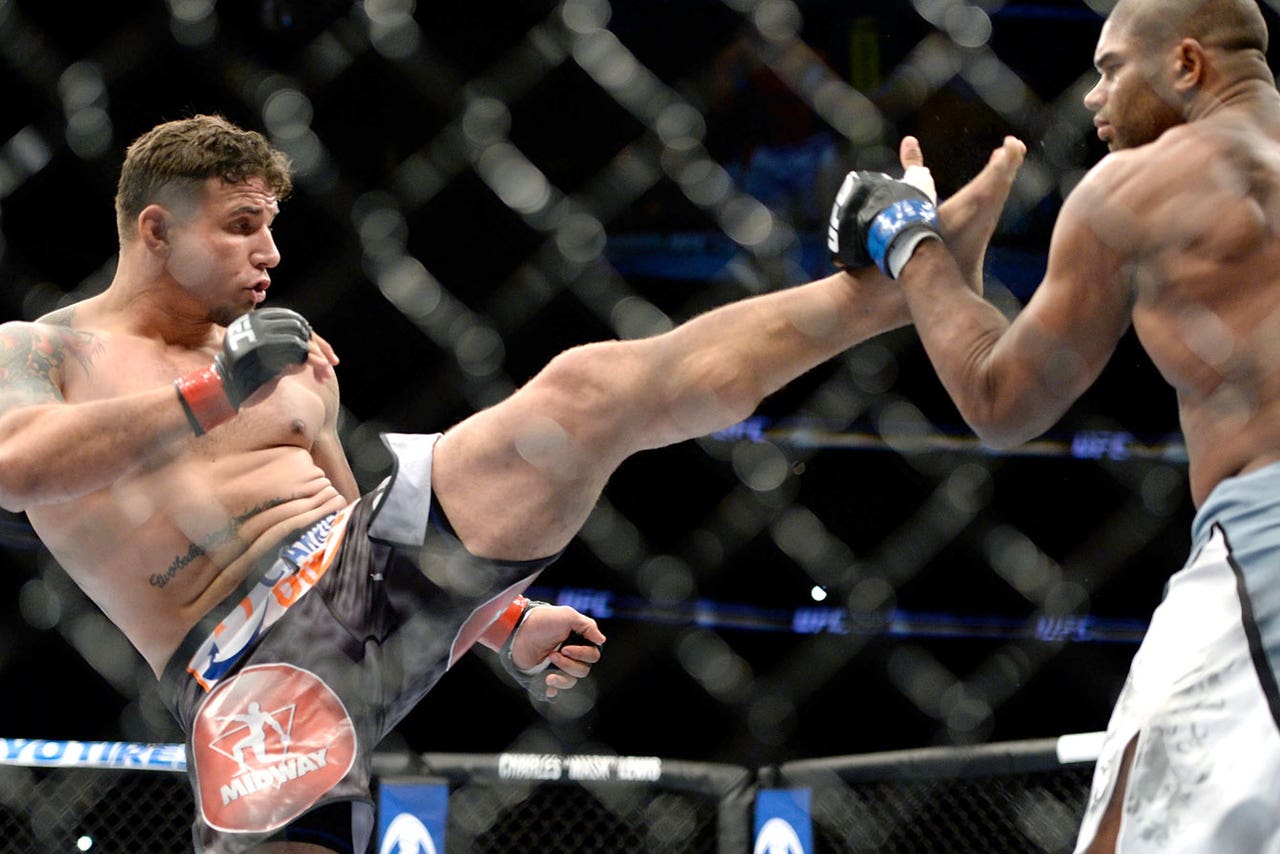 Frank Mir has shown himself to be a bit of a knockout artist since he returned in a big way back in 2015. The former heavyweight champion has always been known for his dangerous submission skills on the mat, but has been able to stop opponents dead in their tracks, on their feet, with strikes a bit more often than usual ever since hooking up with striking coach Angelo Reyes.
Mir tells FOX Sports that his highlight-reel KO's are the result of basic, technical work with Reyes done at the new Lundell MMA gym in Las Vegas.
"People don't realize how basic the right things can be," he says, ahead of his Saturday UFC main event against Mark Hunt in Brisbane.
"When I started working with Angelo, all we did was basics in boxing," Mir told FOX Sports. "Once I was comfortable with both feet on the ground, we started building basics with karate. You can't go to more advanced foot motion until you're solid with both feet on the ground. You've got to hit hard and hit basic angles before you can move on.
"Angelo has the boxing and karate knowledge to really put together great programs. If you look at a lot of the best kicking footwork in the sport, karate has a huge influence. You can't be effective with it if you don't apply it correctly, however. You look at Conor McGregor, who is known for his boxing, but when I watch him fight I see a lot of karate movement with how he goes in and out. Using side kicks, front kicks to the body, they can be really useful."
Mir says that karate got a bad rep from years of flimsy versions of it which were barely taught to kids in America. "We've tried to put power into our boxing, so we hit hard. But we're also trying to be elusive by bringing back karate into the game," he details.
"There are a lot of watered-down version taught to eight year-olds, but that type of stuff doesn't come from the roots of karate, which is a strong fighting art."
All Mir's improved striking comes on top of his polished and mean Brazilian jiu-jitsu game, of course. Against Hunt, Mir believes he has what it takes to beat the kickboxing champion on the feet.
Still, he takes extra confidence from the belief that he's simply a more well-rounded fighter than the "Super Samoan."
"I think I'm the more complete mixed martial artist," Mir concludes. "If you were to get a seminar in MMA, I think you'd want one from me over Mark Hunt. I'm more efficient and my understanding of the art is deeper, and I'm still only growing in terms of my intelligence in combat."
As much as he values his own smarts as a fighter, Mir has learned to trust his grit perhaps more than anything. He guts it out in fights, just as he has done time and again throughout his career, overall. 
"I have an ability to overcome adversity," Mir said. "I've got a toughness that helps. I've been able to overcome obstacles that would fold most people over. I'm still figuring some things out, but I've come full-circle on a lot of things in terms of training that has helped me become more dangerous."
---
---