Eight is enough: Frank Mir has nothing left to prove following latest KO loss
Published
Mar. 20, 2016 2:10 a.m. ET

Frank Mir shouldn't feel a single ounce of shame that he got knocked out by Mark Hunt on Saturday night in Australia, but considering that was the eighth time in his UFC career that he's been finished by KO or TKO, he should begin questioning how much he has left to prove in this sport.
The answer to that question should be nothing.
On the day Mir decides to call it a career, UFC president Dana White should pick up his phone and invite the former heavyweight champion to join the Hall of Fame immediately, because that's how much he's meant to the promotion over the years.
Mir has 16 wins in the UFC, which are the most by any heavyweight in history. He's also a two-time heavyweight champion with 27 fights in the UFC, which tie Tito Ortiz for the most.
But over those 27 fights, Mir has suffered a lot of damage and there's no denying that head trauma is a serious problem, especially when you've been bludgeoned and finished with strikes eight times over the past 13 years.
Now it would be easy to say that heavyweights all hit hard and getting knocked out that many times probably isn't that uncommon, but most fighters don't stick around as long as Mir has while competing at the highest level in the UFC.
Mir has fought nothing but the best of the best for virtually his entire career, and there's certainly no shame in losing to names like Hunt, Junior dos Santos, Shane Carwin and Josh Barnett.
Maybe that's part of the reason why it's easier to accept the punishment Mir has taken over the years, because he's losing to the only top fighters in the world. But there's no erasing the effects of a brutal knockout.
Who can forget Brock Lesnar trapping Mir against the cage and just hammering away at him until the fight was stopped at UFC 100? Or how about Mir getting blasted with shots courtesy of Carwin at UFC 111 less than a year later?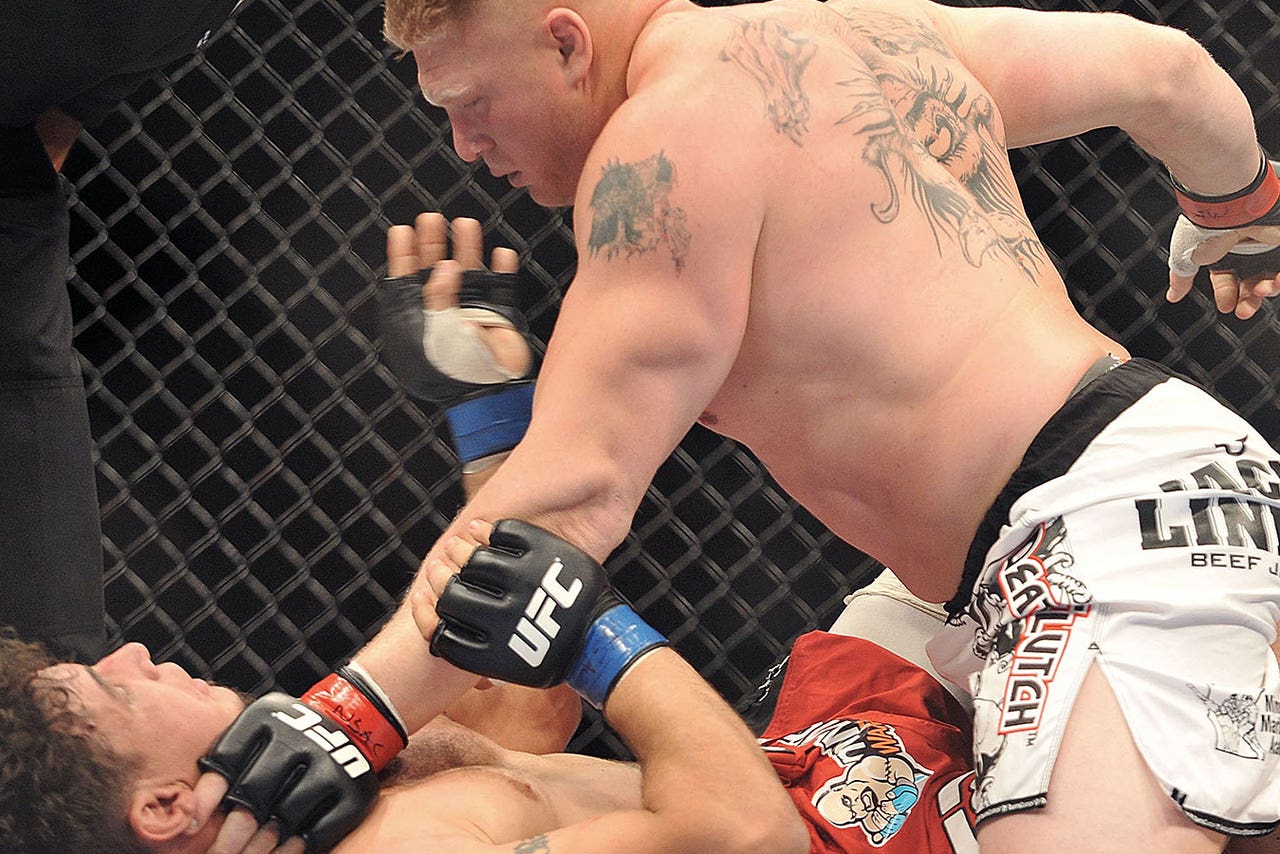 Of course in the middle of all those knockouts, Mir has put on some dynamic performances, which is why it makes it that much tougher to even suggest a word like retirement to him at this point.
He knocked out Antonio "Bigfoot" Silva and Todd Duffee in back to back fights in 2015 before losing a razor-close decision to Andrei Arlovski late last year.
This most recent loss isn't the latest in a string of bad knockouts, and that's probably why it's harder to accept the idea of Mir riding off into the sunset with a legendary career as a two-time UFC champion.
Following the fight card, FOX UFC analyst Brian Stann said that he'd like to see Mir call it a career and focus on a job in broadcasting, which is something he's done extensively in the past. Mir has expressed interest in pursuing a position behind the desk when he's done fighting and Stann would prefer to see that now rather than later.
"I'd love to see that be next for him," Stann said.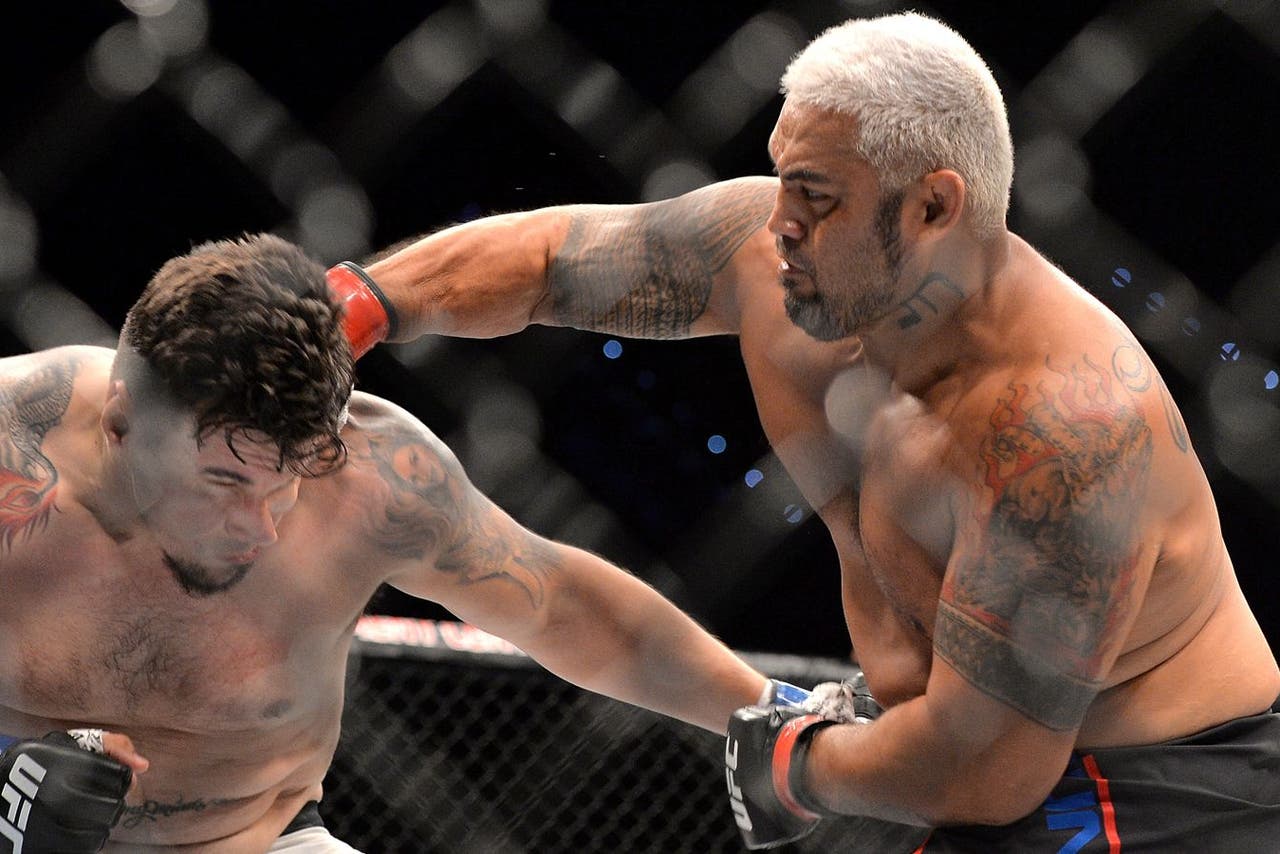 Dan Hardy, who was working with Stann on Saturday night, said he knows better than to think Mir is really going to hang up the gloves and retire off this loss.
"I know that he's still going to want to prove something," Hardy said. "I know Frank Mir."
There's little doubt that Mir still can compete with fighters in the top 15. He knocked out a former title contender a year ago.
Still, Mir has gone just 2-6 over his past eight fights. Three of those losses came by way of knockout or TKO. In another loss to Alistair Overeem, Mir ate 62 significant strikes and a total of 139 strikes over three rounds.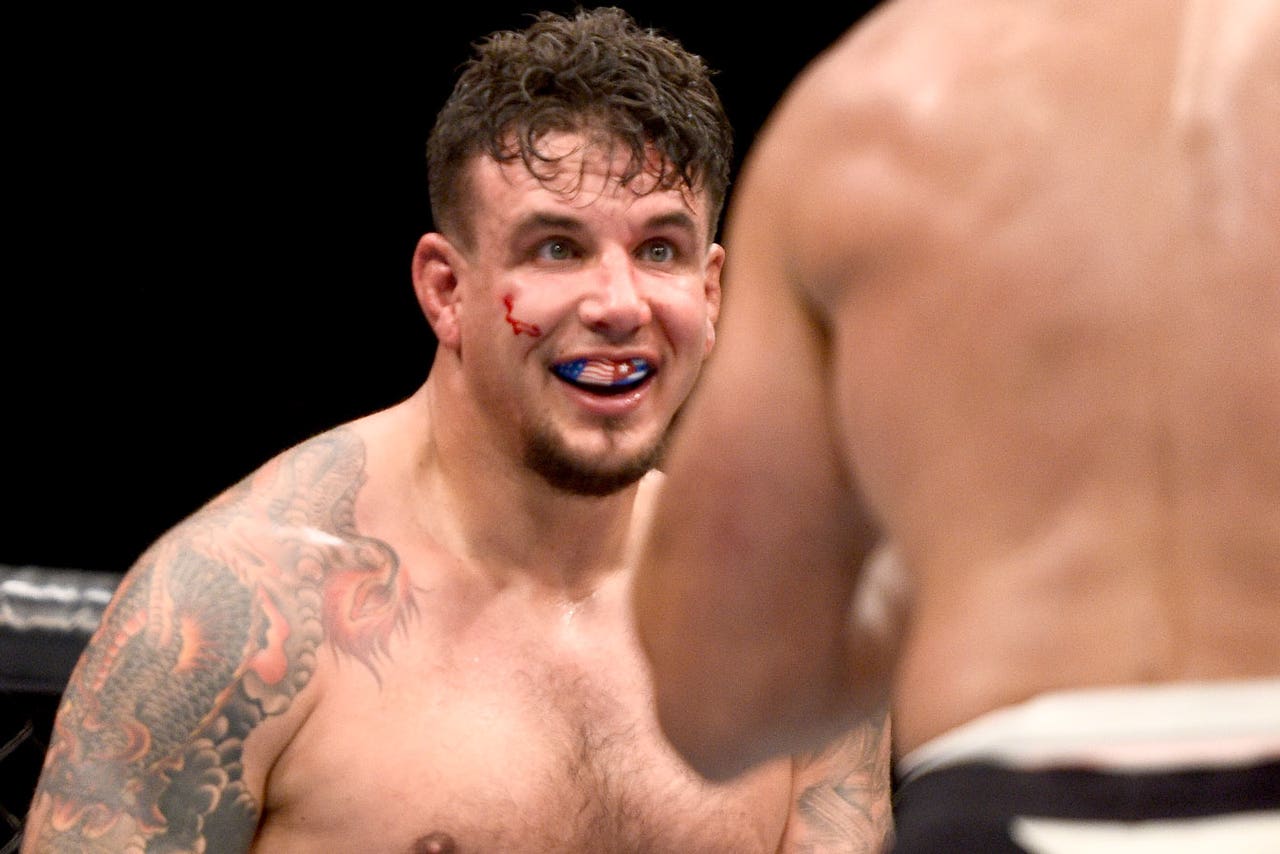 At 36, Mir has been fighting for nearly 15 years and that's a long career for any professional mixed martial artist. He's had a career that other fighters could only dream of achieving.
Mir has done more in this sport than virtually any other heavyweight in the UFC and he's done it with grace and respect. Mir is an incredible spokesman and representative of the sport, which easily could translate into a brand ambassador position with the UFC.
Whatever he decides to do next, Mir has absolutely nothing left to prove in the Octagon, and that's why it would be great to see a legend go out by choice rather than necessity, when the brain damage simply becomes too much to stomach and we're all left wondering why we didn't ask him to stop sooner. 
---
---