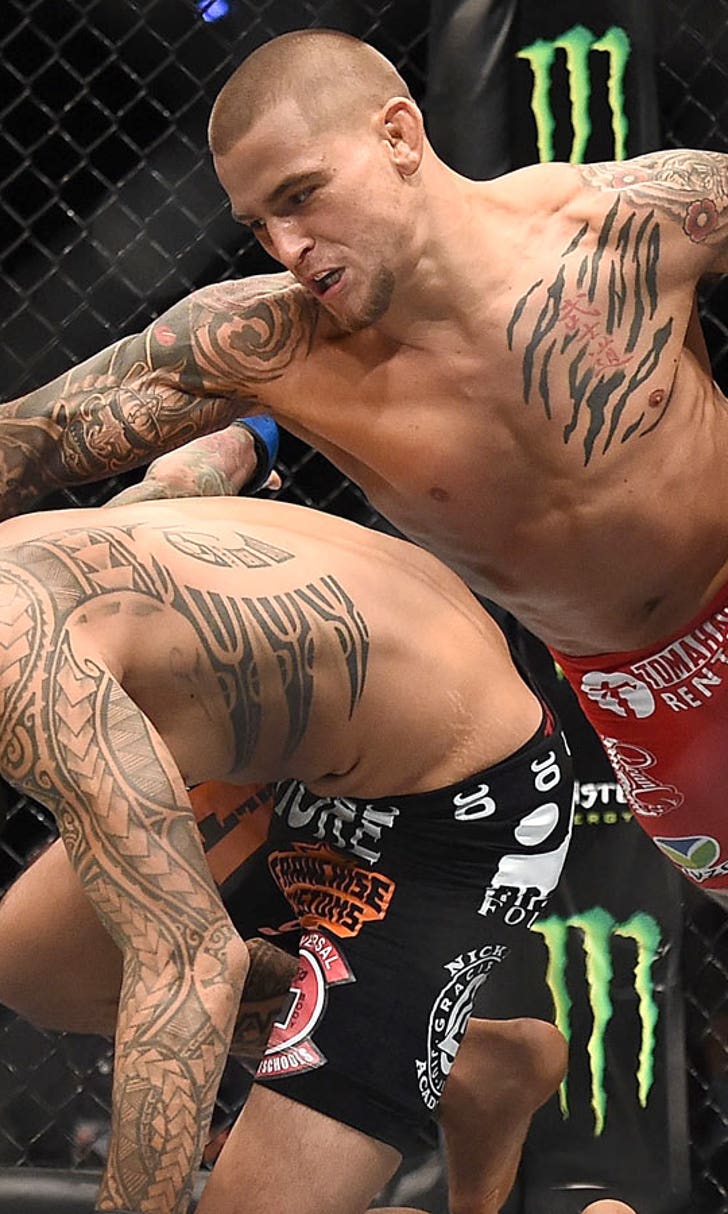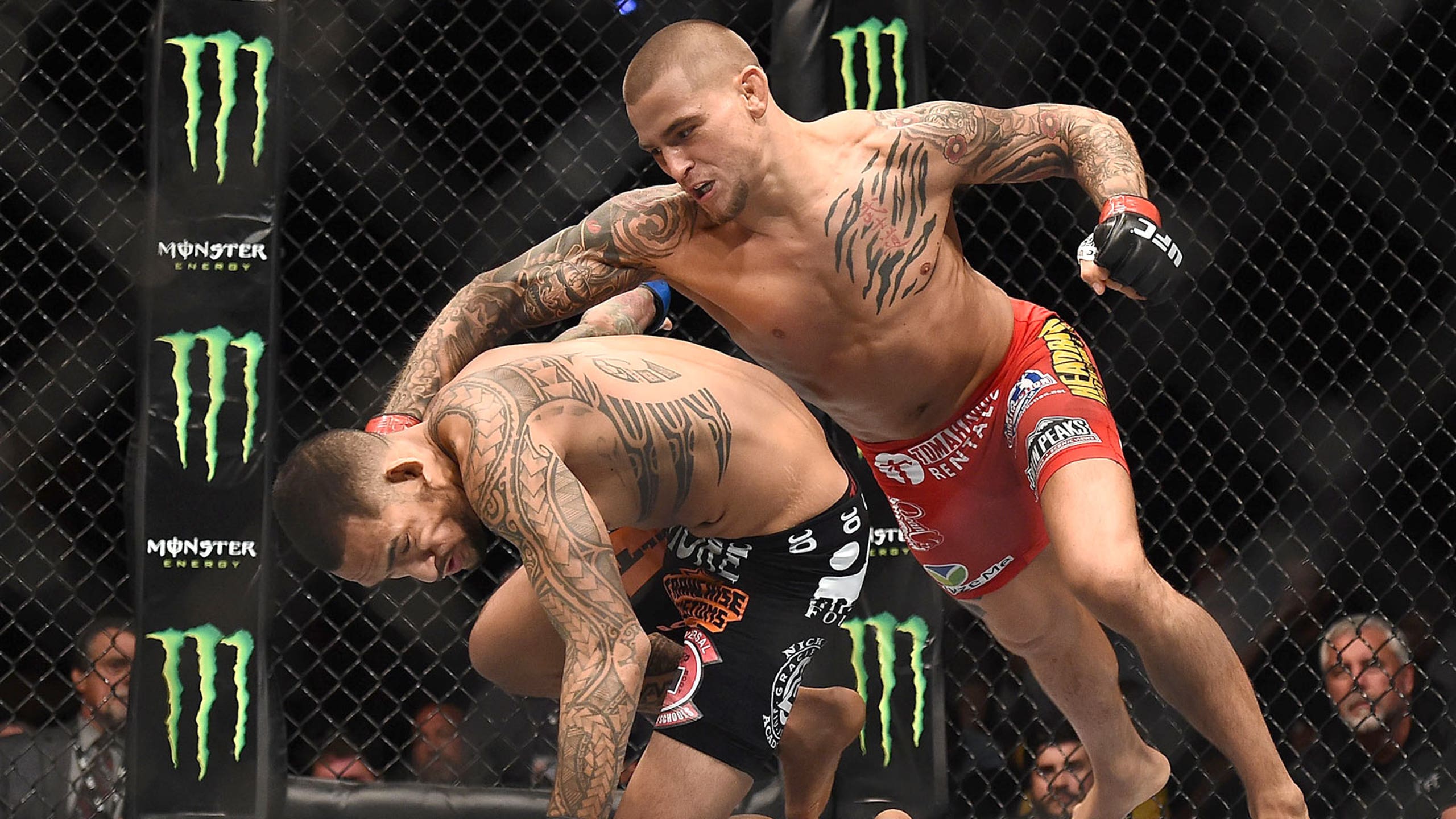 Dustin Poirier: 'I'm never going' back to featherweight
BY Damon Martin • October 16, 2015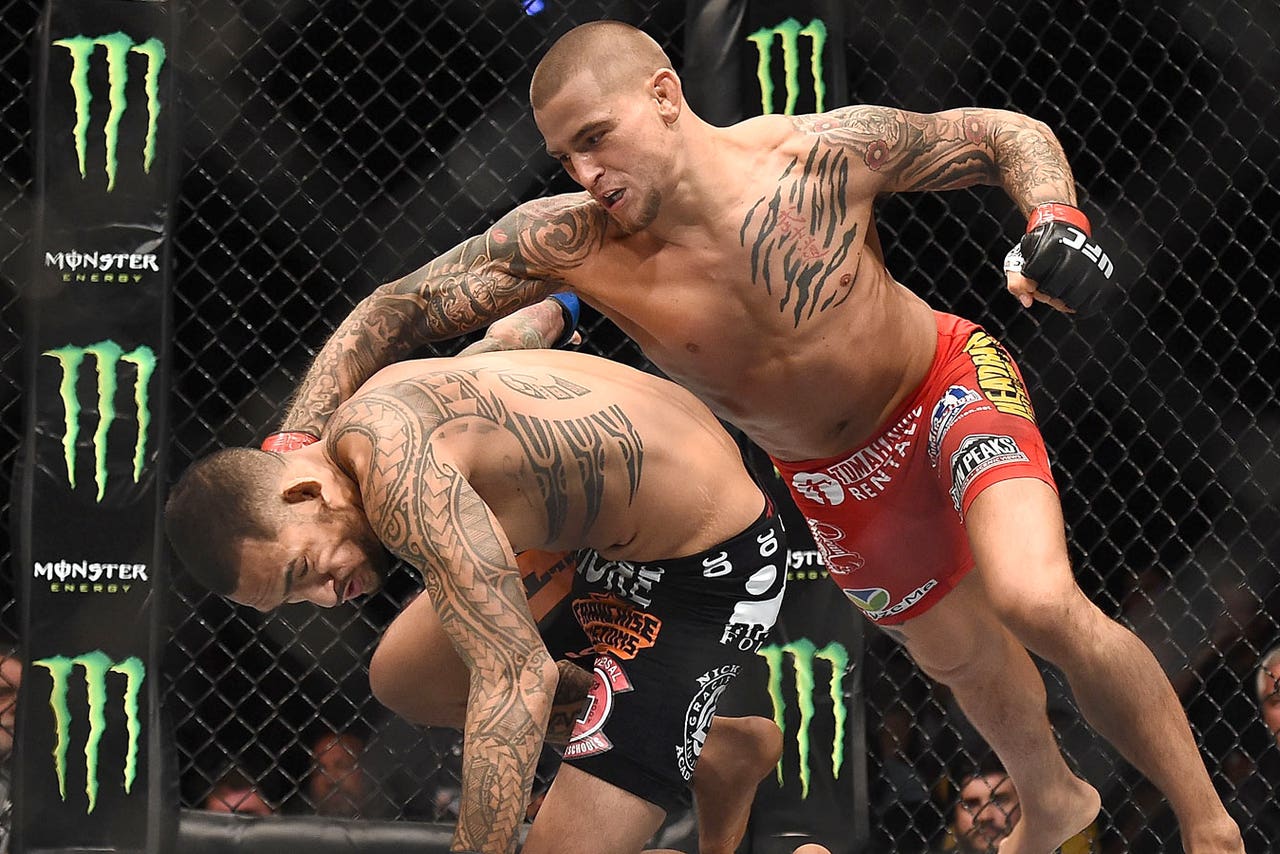 For most of his UFC career, Dustin Poirier was a force to be reckoned with in the featherweight division, consistently hovering around the top five in the weight class, and to this day he still marvels at how that ever happened.
Quietly behind the scenes before every fight, Poirier's greatest battle was with his own body and the struggle he had getting down to 145 pounds even if only for the 10-second span needed to step on the scale just 24 hours out from stepping inside the Octagon.
Poirier never came in overweight, never showed up out of shape and still managed to remain a title contender despite the fact that every indication that his body was literally shutting down as he tried to shed those final few pounds before hitting the scale.
"I've been dieting for months and training hard for months and just getting down to be around 170 pounds, that's crazy compared to what I used to have to do to get down to 145," Poirier told FOX Sports recently.
"My last fight when I fought in New Orleans after the weight cut when I was down to 156 pounds, before weigh-ins, I was telling my corner men I was like 'there's no way I could cut another 10 pounds, it's impossible'.  It's so crazy I even did it."
Following a loss to Conor McGregor in 2014, Poirier finally said enough is enough and moved back up to 155 pounds, where he had competed for a big part of his career. Two fights into a second career at lightweight and Poirier is 2-0 with two first-round finishes and now prepares to headline the upcoming UFC card in Dublin next Saturday night.
Reports out of Poirier's camp at American Top Team in Florida say that he's been tearing through his training sessions and one anonymous source said the No. 13-ranked lightweight is "snatching souls" against everyone he faces in the gym.
Poirier chuckled when he heard that statement, but the truth of the matter is he's healthier, happier and a much more dangerous fighter at 155 pounds than he ever was at featherweight.
"There's no comparison," Poirier said. "I'm still eating good, my body's recovering because of that. I'm having fun throughout camp. I don't feel like I'm too depleted or strained. Previously, if I was this close to a fight I'd be hurting already cutting weight. I feel great.
"I'm more athletic at this weight and this is much closer to my actual weight. My body is just performing very well. I should have been here, this is the optimal weight class for my body to perform at its max. My power, my speed, everything feels better."
Regardless of the brutal weight cut he used to endure, Poirier still managed to rocket to the top of the rankings where he routinely sat no more than a fight or two away from a title shot no matter who he faced at 145 pounds.
At 26 years of age, Poirier knew that damaging his body any further by shedding weight was only going to hurt him, so he made the decision to change divisions and it's been the best decision of his life.
Now he's ready to make a serious run at the title because he's no longer fighting himself in the days and weeks leading up to competition before ever facing an opponent inside the Octagon.
"I'm never going to go down to 145 again," Poirier said. "I don't see myself ever going up to 170. I should be able to maintain fighting at 155 for the rest of my career. This is the weight I'm going to be at permanently. This is the division I'm going to win the belt at."
---
---