Ultimate Fighting Championship
Ultimate Fighting Championship
Derrick Lewis explains why he deserves a UFC title shot after beating Mark Hunt
Published
Jun. 8, 2017 12:14 p.m. ET

It's never been easy to put together a win streak in the UFC heavyweight division so it's not lost on Derrick Lewis that he has the chance to do something special when he steps into the Octagon against Mark Hunt.

If he gets his seventh straight victory this weekend, Lewis would be tied for the second most consecutive wins in UFC heavyweight history, and he'd only sit two away from Junior dos Santos, who holds the all-time record with nine in a row.

Lewis has also made a steady climb up the heavyweight rankings and with seven straight wins, it's going to get awfully hard to avoid him entering title fight conversations in the very near future.

Considering current champion Stipe Miocic has already beaten three of the top five fighters in the world, Lewis could rocket to the top of the contender's list, and he'd love the opportunity to battle for UFC gold.




"It's true. Because I'm fighting top guys also. Stipe already beat just about everyone in the top 10 anyways besides like three or four guys," Lewis explained when speaking to the Fight Society podcast. "If it's not me or Cain [Velasquez], I don't know who should get the title shot before us.




"Because Francis [Ngannou] shouldn't. He only fought Andrei Arlovski. That's the only guy he's ever fought. All the other guys, nobody knew who they was."





It's hard to argue with Lewis' logic when looking at the current state of the division.

Lewis has never hidden the fact that the main reason he fights is to provide for his family so money has always been the top priority for tackling opponents at the top of the rankings, but there's undoubtedly something special about competing for a world title.

Even though Lewis may seem like a mercenary with his approach to most fights, he admits that competing for the heavyweight championship would be a dream come true.




"That would be awesome. One of the biggest accomplishments of my life to be fighting for a UFC title, especially after all the things I've been through in my life," Lewis said. "Being on a stage like that, being the No. 1 contender or being the champion, it would be awesome."




While some fighters looking to get a title shot will attempt to diminish the champion in order to get a few extra headlines, Lewis isn't going to start taking pot shots at Miocic just so he'll get his name at the top of the list for his next opponent.

Instead, Lewis respects what Miocic has done thus far as champion and he'd just like the opportunity to compete against him with the title on the line.

"I think he's good. He's all around, his overall game is pretty good," Lewis said about Miocic. "He doesn't really have any weaknesses. He's fighting in the Octagon, I respect everyone who gets in the Octagon. I don't take nothing away from anyone. I don't care if they're ranked or not ranked."

To even get into consideration for a title shot, Lewis has to first get past Hunt this weekend and that's no easy task.

Hunt may be coming into the fight after suffering a knockout loss in his last trip to the Octagon, but Lewis knows the former K-1 kickboxing champion is just as dangerous now as he's ever been.

As the king of the walk-off knockout, Hunt only needs to land a single glancing blow to put anybody down and out so the last thing Lewis would do is underestimate him because the 43-year-old veteran has faced some adversity in recent fights.

"This heavyweight division, it takes just one punch for anyone," Lewis said. "It doesn't matter how hard you train or what. All you have to do is just last that one punch and the fights over with."

As much as a title shot would appease him and getting a seventh win in a row could put him closer towards making history, Lewis is mostly concerned about putting on a show for the fans in New Zealand and the millions watching around the world.

There's nothing better for Lewis than being the most entertaining heavyweight on the roster and he hopes to polish his crown in that category on Saturday night.

"I just like being in fun fights. I hate being in boring fights. It frustrates me," Lewis said. "I believe Mark is going to come out and fight."

Listen to Lewis on the latest Fight Society podcast alongside heavyweight champion Stipe Miocic on Soundcloud or download and subscribe to the show via Apple Podcasts.


---
---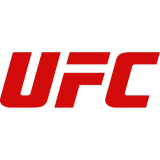 Get more from Ultimate Fighting Championship
Follow your favorites to get information about games, news and more
---