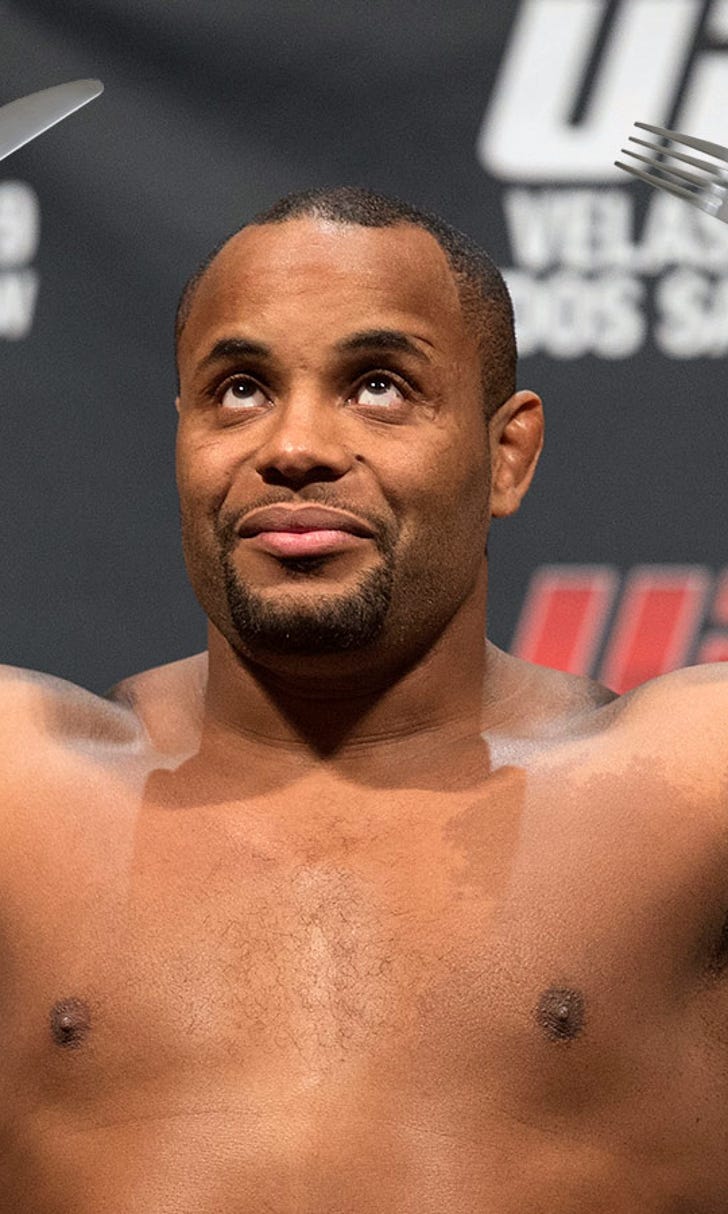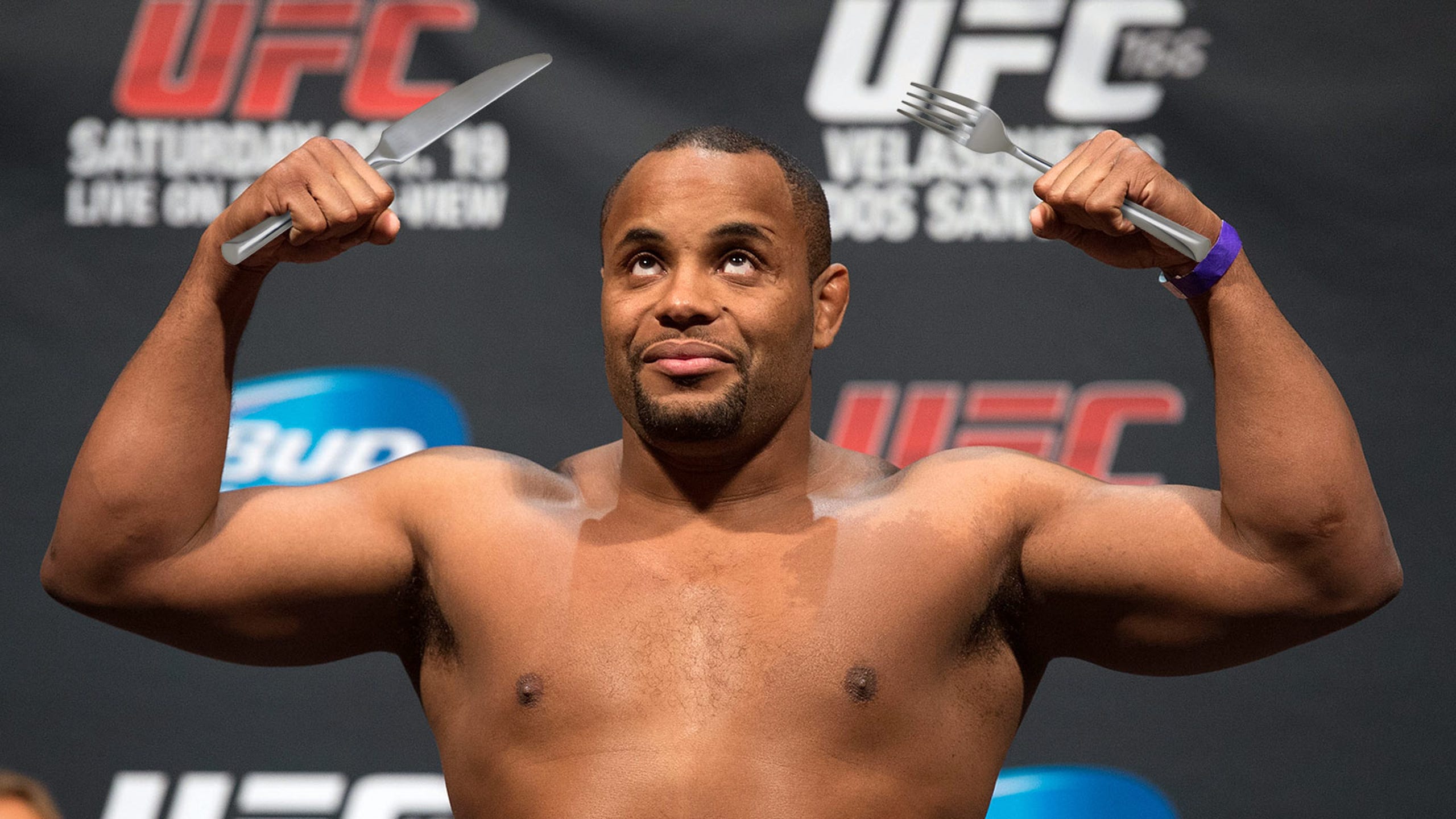 Daniel Cormier details hilarious last feast before fighting
BY foxsports • February 19, 2014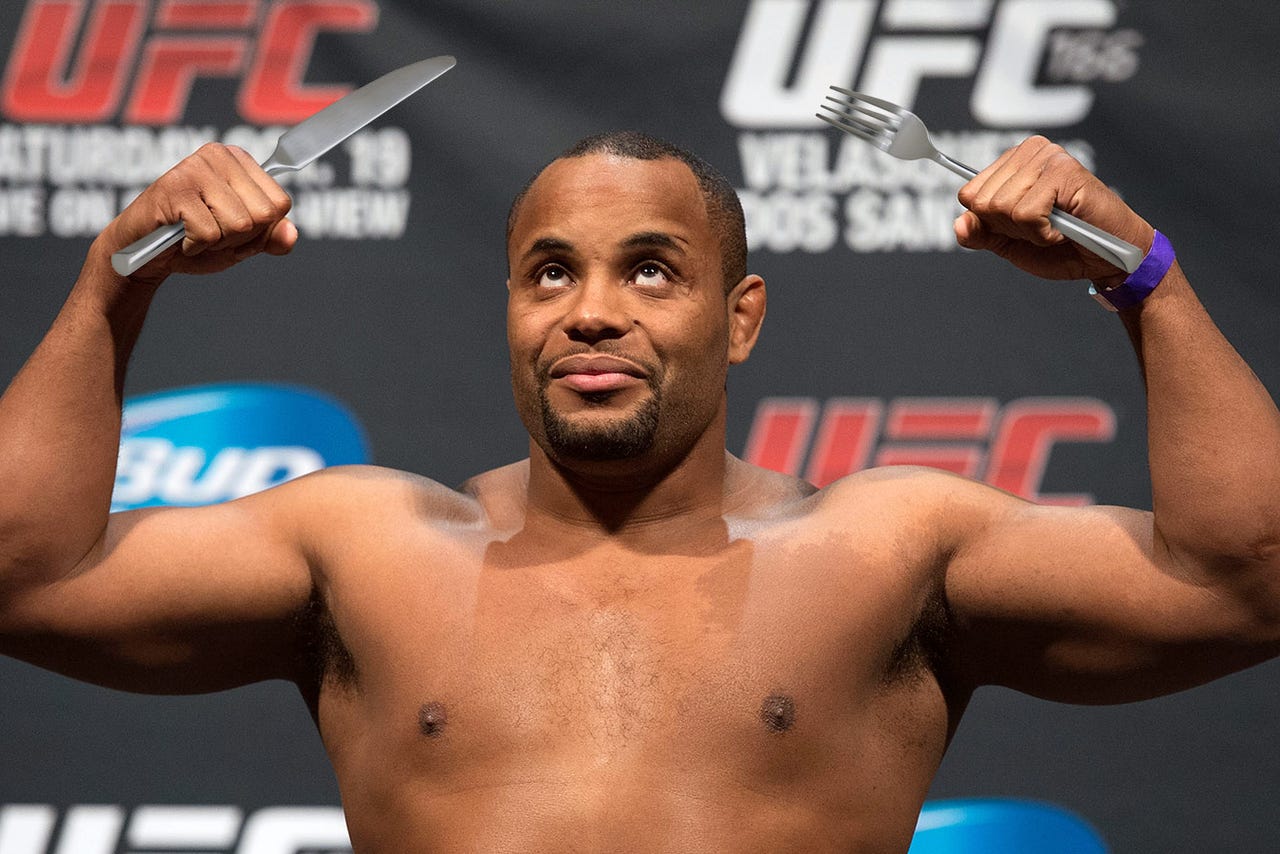 LAS VEGAS -- Daniel Cormier's battle with weight has been well documented, including a disastrous cut during the 2008 Olympics that cost him an opportunity at competing and left him in the hospital with kidney failure. 
No such problems this time around. Cormier told FOX Sports that he was currently at 212.5 pounds and added that he'd have no problem making weight even if the UFC 170 weigh-ins were scheduled for Wednesday instead of Friday afternoon.
That despite one final mostly unplanned feast that could have sent his whole diet into a tailspin.
The last supper began when Cormier was told last Wednesday that his originally scheduled opponent Rashad Evans had pulled out of the fight due to an injured knee that will require surgery.
Let's just say that he didn't take the news very well.
"The only thing that can make a Louisiana boy feel better is Popeye's," he said. "So I had some. And I freaked out the next day. It was bad. It was horrible. I freaked out completely."
I mean, maybe not "completely," right, Daniel? You just walked into a fast food place and ordered some food, right?
"I got the news, I was very sad and crying," he said. "I'm all [sniffles] as I walked into Popeye's because I don't want them to see me cry. I'm all wiping off the tears. They're like, 'Can we take your order?' I'm like, 'Yeah, give me some chicken.'"
Oh, boy. It can't get worse. Can it?
"I had four pieces of chicken and Cajun rice," he said. "It was so good. I was hurting. I was laying on the ground hurting. I was like, 'Oh, this is so bad,' because I hadn't eaten anything like that in so long. It's so bad. How can it taste so good but be so bad?"
A question for the ages.
Unfortunately for him -- or maybe fortunately, depending on your perspective -- Dana White called him the next day and cut off his food bender, telling him he was going to fight newcomer Patrick Cummins. Cormier then had to call former UFC fighter Tyson Griffin, who has handled his nutrition for this training camp, to give him the bad news. Griffin made him drink three gallons of water to flush the food out of his system, and Cormier said he was quickly back on track.
One feast aside, his streamlined physique is largely the result of cleaner eating througout the entirety of camp. That'll be the norm in the future, with an occasional journey to his favored haunt, perhaps as a reward for a job well done.
"There is a Popeye's run in the near future, probably on Sunday," he said. "I'm going to continue to eat like this during the week, and on the weekends I'll let loose."
---
---