Dana White sets deadline for Conor McGregor vs. Floyd Mayweather negotiations
BY Damon Martin • May 11, 2017
UFC president Dana White is ready to either get the deal done for Conor McGregor to face off with Floyd Mayweather, or he's walking away from the negotiating table altogether.

White has stated for weeks that he was going to do everything in his power to get the fight done that would see the current UFC lightweight champion likely pocket a paycheck that could potentially exceed $75 million for the matchup with Mayweather.

According to White, his plan was to sit down with McGregor following the birth of his child, which took place last weekend, and now it appears he plans on speaking to the Irish fighter on Sunday to hammer out a deal.

White told Jim Rome on Thursday that he's hoping to wrap up McGregor's part of the negotiations on Sunday before then moving on to deal with Mayweather's camp starting on Monday.

"I plan on having this thing locked up by this Sunday and then moving on to Team Mayweather and starting a negotiation with them. If we really do get it done in that time frame, then this thing could possibly happen," White said.

"But again, I still need to go negotiate with [Floyd Mayweather's team]. There's no guarantee that we're going to come to a deal."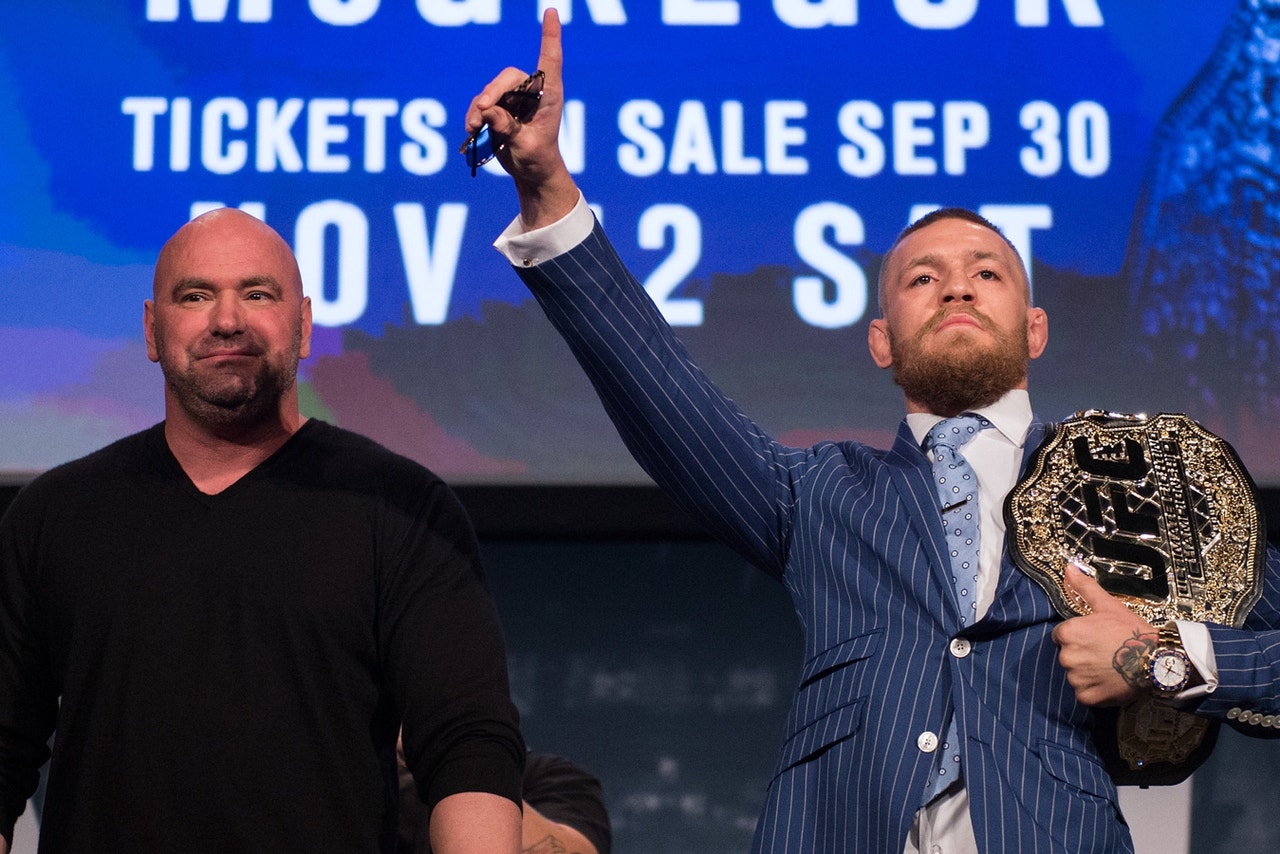 The flipside is White also stating that if he can't reach an agreement with McGregor on financial terms on Sunday then he's calling a stop to the negotiations and moving on from the fight completely.

White said Sunday is "absolutely" his deadline to get a deal done with McGregor but he's feeling "pretty good" about coming to an agreement with the UFC lightweight champion.

"Hopefully, Monday I'm going to sit down to negotiate with Team Mayweather," White teased.

McGregor and Mayweather have been flirting with this matchup for more than a year, but it appeared in recent months that the fight was actually going to come together.




The sticking point has always been the financial stakes for McGregor and Mayweather with both fighters claiming to be the larger draw in the matchup, which would mean a bigger piece of the lucrative pay-per-view pie that would undoubtedly earn a ton of money.

White promised McGregor that he would do everything in his power to get the deal done but the sand in the hourglass is nearly running out with the UFC president setting a deadline when he's walking away from the table.

By all accounts, it appears White will know by Monday if he's one step closer towards making the fight a reality or putting a nail in the coffin for this long-rumored matchup once and for all.

"Yeah I just can't keep messing with this thing," White said. "I need to run my business and I have to focus on all the other things that are going on around here."


---
---