Dana White reveals why Khabib Nurmagomedov vs. Tony Ferguson is not happening
BY Damon Martin • December 28, 2016
A highly anticipated lightweight showdown between Khabib Nurmagomedov and Tony Ferguson is no longer in the works after negotiations  to put the fight together fizzled recently.

According to UFC president Dana White, the problem stemmed from Ferguson's financial demands to face Nurmagomedov despite just recently inking a new contract with the UFC.

"So we were trying to make that fight — Tony said he will not do that fight unless he makes the same exact money that Khabib makes. Khabib has a different deal. That ain't happening. Count that out," White confirmed.

"He has a contract that he just signed. Not long ago. There's a thing where these guys, I honor every contract no matter what it is. I get into some (expletive) deals, too. You've got a guy who's making tons of money but he was a champion, but that was the deal I cut. I cut that deal and I signed it and I've got to live with my deal."

White related Ferguson's demands to fighters complaining about what other competitors make compared to them.

The UFC president pointed specifically to recently retired middleweight Dan Henderson, who was reportedly pulling down six-figures per fight despite a roller coaster ride in the latter half of his career including several tough losses in key bouts.

White says fighters like Henderson have earned a bigger paycheck by putting in a lifetime's worth of work to get there but rather than strive to do the same, he says many fighters just complain about what they aren't getting.

"You ever see some of these older guys whether it be Dan Henderson, whose numbers piss everybody off for some reason. All the fighters are pissed about Dan Henderson. Dan Henderson's been in this sport for 100 (expletive) years and the guy has a couple fights left so should I cut him and cut his contract in half? That might be the last deal the guy ever has and it was the last deal he ever had," White explained.

"This is one of those businesses where you don't look at Dan Henderson and go 'the guy was a (expletive) pioneer, the guy was an animal, would fight anybody, anywhere, any time. Good for him, it's good to see Dan Henderson make some money'. No, what I get from these guys is 'did you see what (expletive) Dan Henderson made? Dan Henderson sucks'. This is the (expletive) I get with these guys. Listen I'm like if you can stick around as long as Dan Henderson has and fight the guys that Dan Henderson has, then maybe you'll be making Dan Henderson money, too."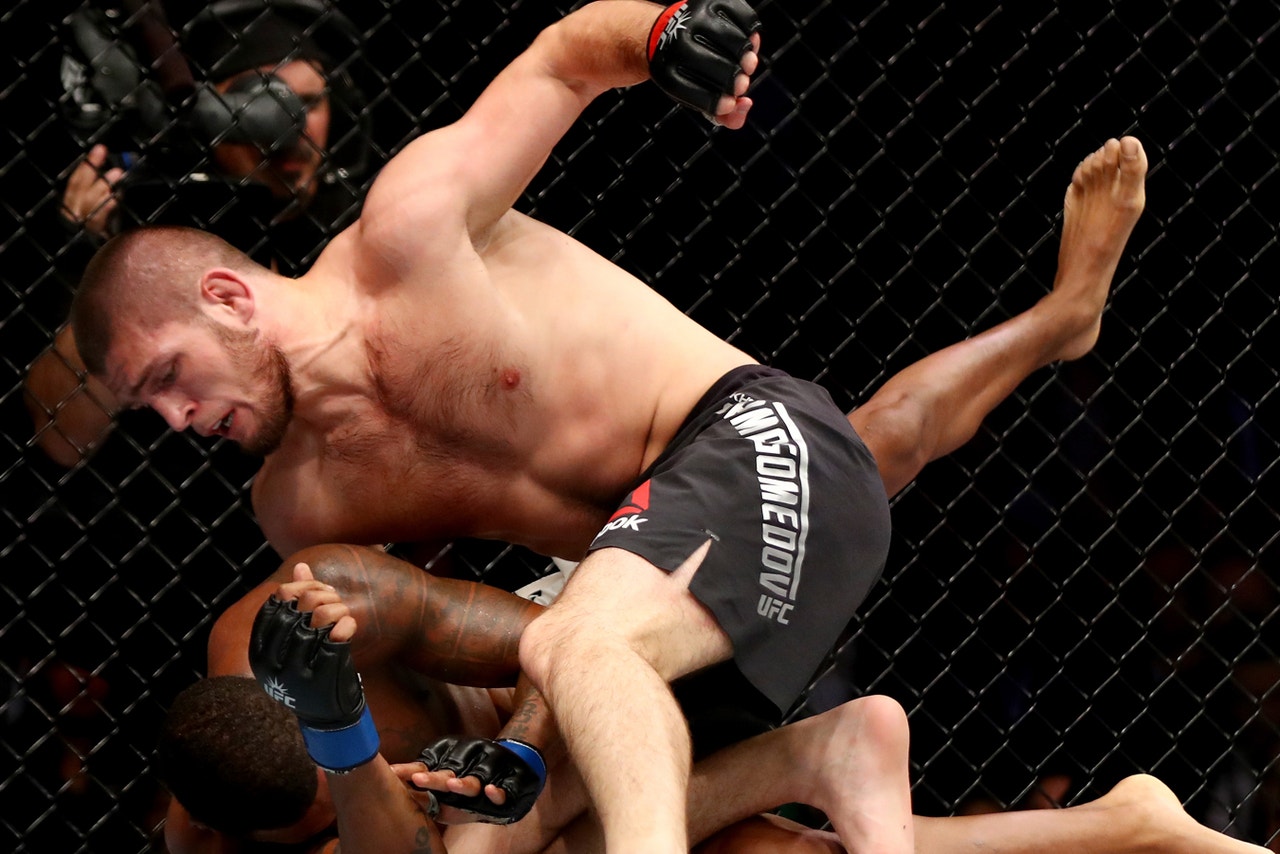 White's ire with Ferguson is his sudden demand to make more money rather than honoring the contract he already signed with the promotion.

According to White, the UFC was even exploring making Nurmagomedov vs. Ferguson as an interim lightweight title fight, but it's no longer happening.

"When you sign a deal, you honor your deal or you at least get to a point because most guys don't make it to the end of a UFC contract. They'll get within three fights and then we sit back down and want to start talking. You can say I don't want to sit down and talk yet, I'm going to ride this thing out and I'm going to become a free agent and I'm going to go out and test the market and see what I can bring in," White said. "Guys have done it. Ben Henderson did it, Rory MacDonald, Lorenz Larkin, all these guys. Ride the thing out and become a free agent but honor your deal. I have to honor all of my deals.

"Imagine if I didn't honor a deal. You guys would be (expletive) all over me. Oh my god he didn't honor a deal with that guy!"

White believes too many fighters are worried about what the next guy is making rather than focusing on their own financial future with the promotion.

"I hate when guys start counting other people's money," White said. "Nobody feels happy for anybody. Everybody counts everybody else's money and wants to rip up a deal when we make a deal."

As far as the future goes, White said the UFC did consider an interim title fight between Nurmagomedov and current featherweight champion, but that bout didn't come together either.

"(Jose Aldo) did ask for Khabib. He wanted Khabib because Khabib is looked at as the guy in that weight division. He wanted to fight him," White revealed. "Khabib's dad didn't want him to fight. Khabib's dad wants him to rest.

"I like that fight. Khabib and Jose Aldo would be fun."


---
---