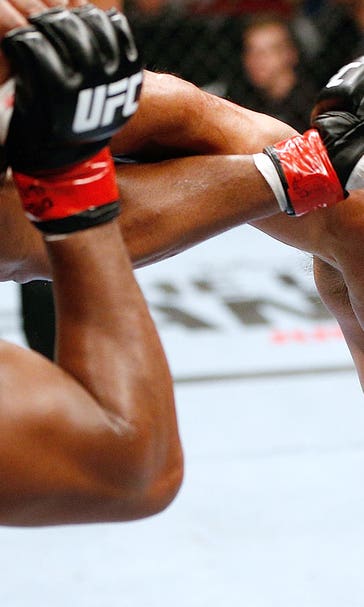 Dan Henderson says Jon Jones is the one man he still wishes he'd gotten to fight
BY foxsports • April 13, 2016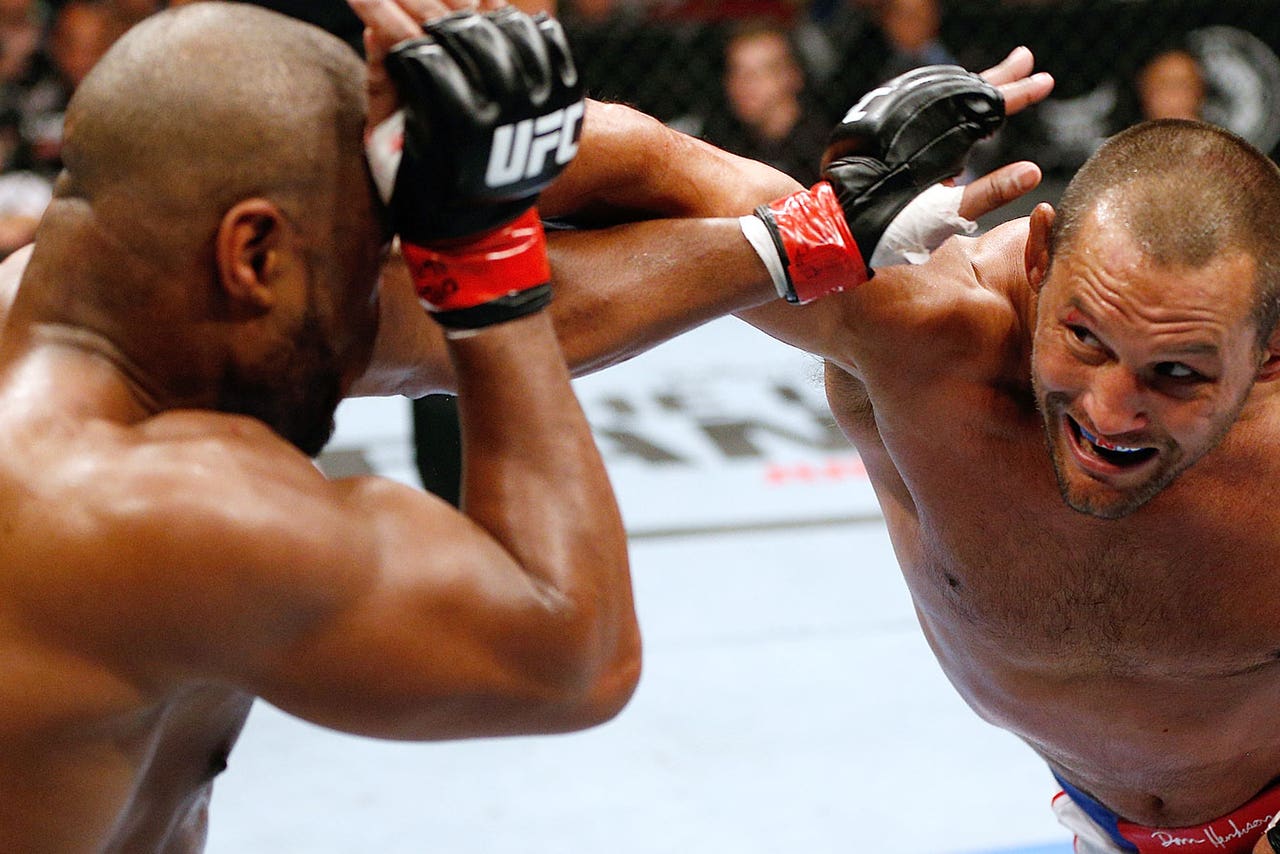 Former world champion Dan Henderson is in Tampa this week to help promote Saturday's UFC Fight Night event on FS1 and took some time to live chat with fans on Facebook to discuss a range of fun topics. When he's not training, the legend likes to hunt and listed elk, "during bow season" as his favorite game.
He also took a look back on his storied career, listing Jon Jones as the only man he really wishes he'd gotten to fight. The two were set to fight for Jones' light heavyweight belt in 2012 before Henderson was forced to pull out with an injury.
"That's one fight I wish I could have partaken in," he said. 
"That is the only fight I've pulled-out of in 19 years-plus of fighting. He is the only guy I wished I could've fought."
The new 205-pound champ is Daniel Cormier, a fellow Olympic wrestler like Henderson. Of course, the two fought some time ago, with DC coming out on top.
When asked if he believes he could beat Cormier in a straight wrestling match, Henderson humbly assessed his chances. "Maybe in Greco [Roman wrestling]," he said, of the style he competed in internationally.
"In freestyle, [the style Cormier competed at, internationally] definitely not."
Henderson recounted how he began his love affair with wrestling early, and explained why he chose the style he did, for Olympic competition. "I started wrestling when I was five years old, and never stopped," he remembered.
"It was more challenging to wrestle Greco internationally. It was a lot tougher ... I like 'em both, though."
As his MMA career winds down to a close, Henderson finds himself fighting at middleweight once more. In order to drop weight, which he's in the process of doing now in advance of his coming rematch with Lyoto Machida, Henderson has to control his sweet tooth.
"I've got a sweet tooth so I like a lot of different junk foods and candies, but I don't eat them a lot," he said.
Still, if he had to choose, chocolate-chip cookies are his favorite cheat snack. Now that he's dropping weight, however, he's sticking to a "nice, lean, healthy diet," and is thankful that "the weight just comes off pretty easy."
Henderson said he owes part of his fitness to a low-weight, high-rep weight training routine. "I do some weight lifting -- mostly a lot of reps lower weight but about 100 reps per exercise when I do my circuit," he detailed.
"It's a big part of my cross-training."
He promised fans that he'd beat up Machida in their rematch, and was surprised that anyone had to even ask which opponent he's most enjoyed knocking out, so far. 
"Well, I think that's a no-brainer," he began.
"Michael Bisping."
The future Hall of Famer also looked ahead to big fights that he's not a part of. As for UFC 200's interim featherweight title bout rematch between Jose Aldo and Frankie Edgar, he had a hard time picking, but ultimately gave a slight edge to "The Answer." 
"I have no idea. That fight is a tough one to call," he admitted.
"Frankie is a tough scrapper with good footwork and hands, so I almost have to give him the edge."
As for whether or not Cormier can best Jones if and when they ever have a rematch, Henderson says that all depends on DC's strategy. "That depends on if Daniel Cormier uses his best skills, which is his wrestling and ground and pound," he offered.
---
---