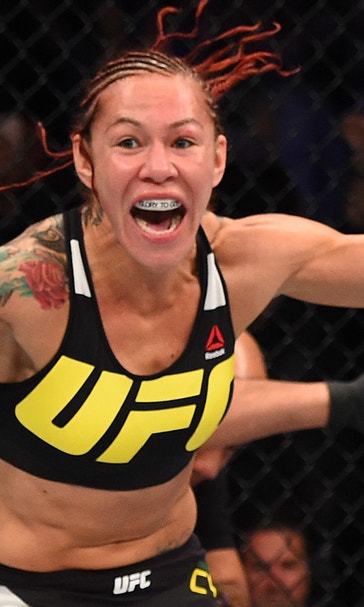 Cris Cyborg brutalizes Lina Lansberg to earn second TKO win in the UFC
November 15, 2016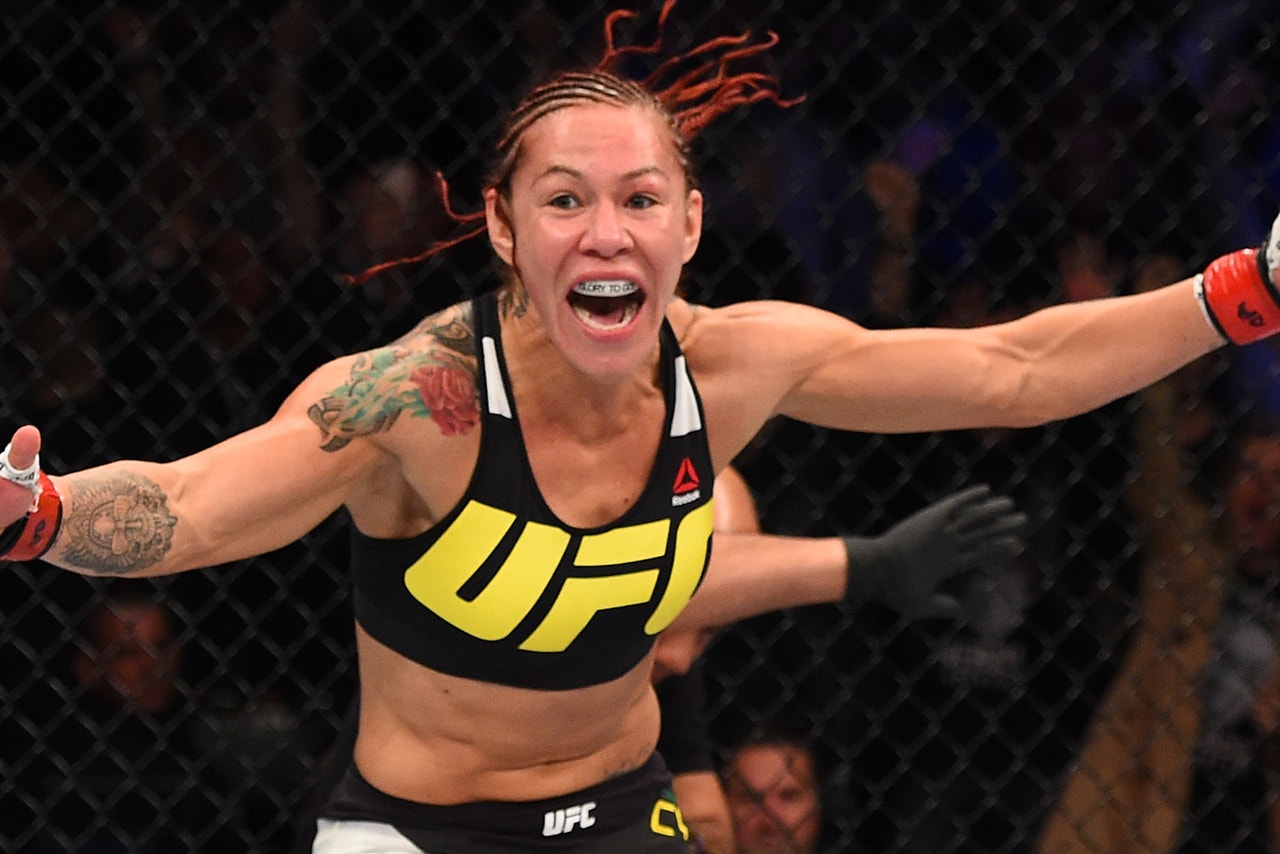 Cris "Cyborg" Justino laid waste to another opponent on Saturday night as she finished newcomer Lina Lansberg with strikes in the second round.
All week long leading to the fight, "Cyborg" was riddled with questions about her weight cut as the current Invicta FC featherweight champion had to get down to 140 pounds for the second straight time.
If she weathered a tough weight cut, "Cyborg" certainly showed no ill effects as she came out of the gate guns blazing as soon as the fight started.
"Cyborg" immediately stalked Lansberg across the Octagon and locked her up in the clinch where the Brazilian started blasting away with knees to the body. Lansberg did her best to hold onto Justino's arms to negate as much damage as possible, but she couldn't do much offensively while fending off her opponent's potent attack.
When "Cyborg" finally backed away from the clinch, she absolutely unloaded with a barrage of strikes while Lansberg could only put her arms up to try and shield her face from the punishing shots.
With time ticking away in the first round, "Cyborg" ended up planting Lansberg on the ground with a big takedown and she continued her assault with another string of brutal shots to the head.
To her credit, Lansberg fended off enough strikes to survive the round, but she was busted up and bleeding after "Cyborg" mauled her for the first five minutes.
The second round didn't go much better for the Swede as "Cyborg" once again blitzed her with a series of stinging punches that blasted Lansberg in the face repeatedly. "Cyborg" also managed to come after Lansberg with a series of kicks to the body that landed in rapid fire succession.
This time after getting the clinch against the cage, "Cyborg" went for a body lock takedown and immediately opened up with a series of punches and elbows that absolutely battered Lansberg on the ground.
"I knew that she had good Muay Thai and I knew that she wanted to keep the fight standing so I took her to the ground and I showed a little ground work," "Cyborg" said.
Finally with Lansberg doing all she could to cover up, "Cyborg" just poured on the punishment and the referee saw enough and stopped the offensive onslaught at 2:29 into the second round.
When it was all over, Fightmetric said that "Cyborg" outlanded Lansberg 84-14 in significant strikes during the nearly eight minutes they spent in the cage together. Judging by the way the fight played out, it's hard to imagine where Lansberg even managed to land one strike much less 14.
The victory for "Cyborg" moves her to 2-0 in the UFC as she maintains her spot as the top pound-for-pound women's fighter in the world. The Brazilian has not lost since her professional debut 11 years ago and she now has 17 career victories with 15 of those coming by way of knockout or TKO.
Following the latest win, "Cyborg" didn't mention anything about the UFC potentially opening up a new division where she could compete at a more natural 145 pounds, but she's definitely on board for more fights in the Octagon after back-to-back wins in recent months.
"I already have two belts at home," Justino said. "I just want to put on super fights for my fans and make them happy."
"Cyborg" has proven time and time again that she's a force of nature whenever she competes and it will be interesting to see who the UFC finds to oppose her the next time she steps foot in the Octagon.
With Ronda Rousey rumored to potentially return before the end of the year, it once again raises a few eyebrows that there's still a chance to see her face off with "Cyborg" at some point in 2017 as well.
---
---