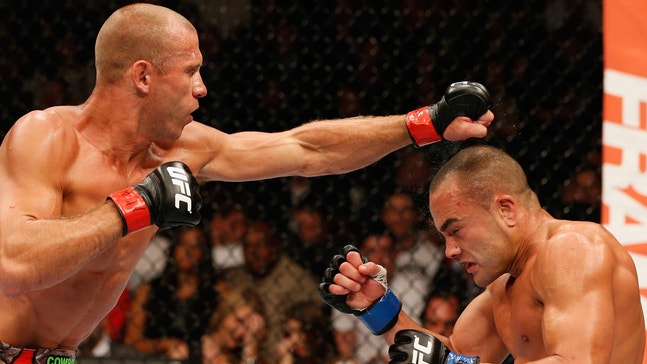 'Cowboy' Cerrone on Eddie Alvarez: 'I'll beat his ass again and take the belt'
Published
Nov. 15, 2016 2:14 p.m. ET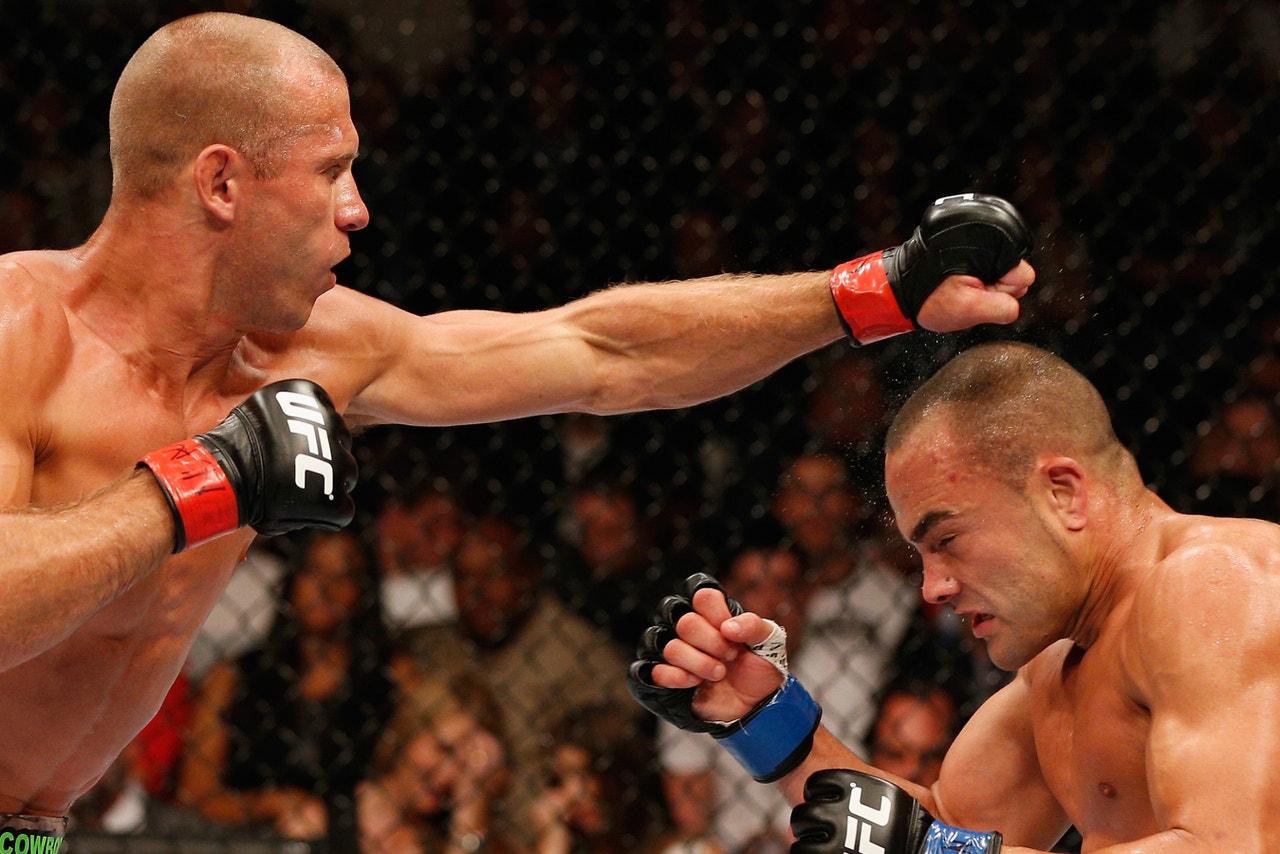 Donald "Cowboy" Cerrone has never been enamored with rankings or the championship belt that belongs to the top fighter in any division.
Cerrone has always preferred to just keep a busy schedule that allows him to travel around the country, living life to the fullest each and every day and then at the end of the week he gets to punch another dude in the face.
"(Expletive) no. None of that (expletive) means anything to me ever. I don't even care," Cerrone told FOX Sports when asked about rankings.
Cerrone has fought for the UFC title previously and came up short in a bout with Rafael dos Anjos last December, so he can't deny that wrapping the belt around his waist one day would feel good and perhaps a bit of vindication for all the hard work he's put in over the years.
At the same time, Cerrone is always more concerned about having fun and just enjoying life and if there's a gold belt that gets handed to him at the end of the night then so be it.
"Yeah, being the best at something would be (expletive) cool. I get that. I get the point of that, but I just really thoroughly enjoy fighting and having a good time," Cerrone said. "People can't grasp that. I don't know, just different beats I guess."
To that point, Cerrone says that with a win at UFC 202 over Rick Story — which would be his third victory in a row at welterweight — he would love to go back down to 155 pounds and challenge new champion Eddie Alvarez.
Cerrone actually welcomed Alvarez to the UFC in 2014 during his debut with the promotion and handed the current lightweight champion a unanimous decision loss.
Finally winning the belt would be a great accomplishment, but even when talking about facing Alvarez in a huge card in New York City, Cerrone is still more focused on the experience he would have more so than the reward he'd receive with a win.
"Hell yeah, Madison Square Garden, how cool would that be to fight in?"
Cerrone knows getting another title shot isn't guaranteed even if he beats a top 15 welterweight like Story on Saturday night, but he's not afraid to ask for what he wants.
Based on the current standing in the lightweight division, Cerrone doesn't see a better option available for Alvarez than the only man to defeat him since joining the UFC roster. Certainly there are other contenders, most notably undefeated Dagestani powerhouse Khabib Nurmagomedov, but Cerrone discounts him right away after a huge span of inactivity until he returned to action just recently.
Of course, Nurmagomedov has been banging the drum to receive his long awaited title shot, but Cerrone says he should get back in line behind the fighters who have stayed active against other top contenders while he's been sitting on the shelf nursing injuries.
"For sure. I know Khabib's trying to rally and say he deserves a title shot, but he doesn't," Cerrone said. "The guy he was supposed to fight got hurt, he fought some (expletive) dude on a week's notice. Don't get hurt for two years and then start talking."
Even if he says Nurmagomedov shouldn't receive a title shot, Cerrone won't get drawn into debates about rankings or the eternal argument about who deserves a title shot versus another fighter in the same division. Cerrone prefers to think about the matchups that would appease the fans and allow him to have the most fun inside the Octagon.
Right now the best option for him is a rematch with Alvarez in New York.
"Hell yeah, I'd love it," Cerrone said about facing Alvarez at UFC 205. "I'll beat his ass again and take the belt."
---
---