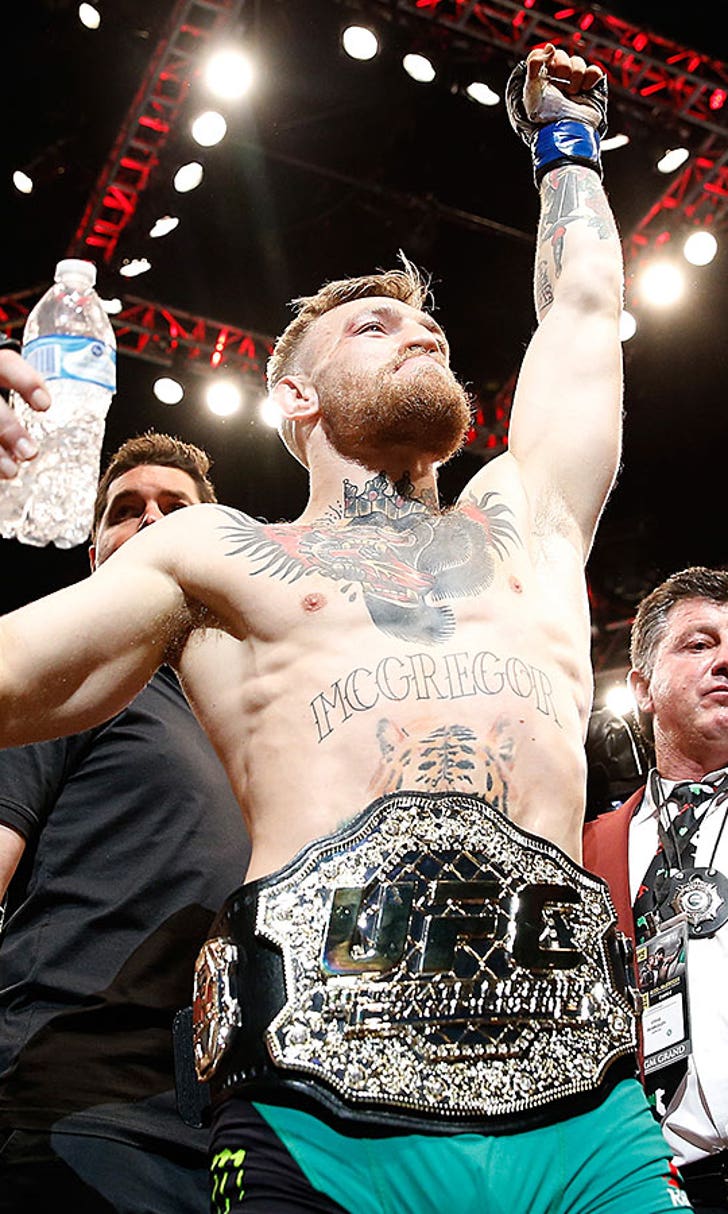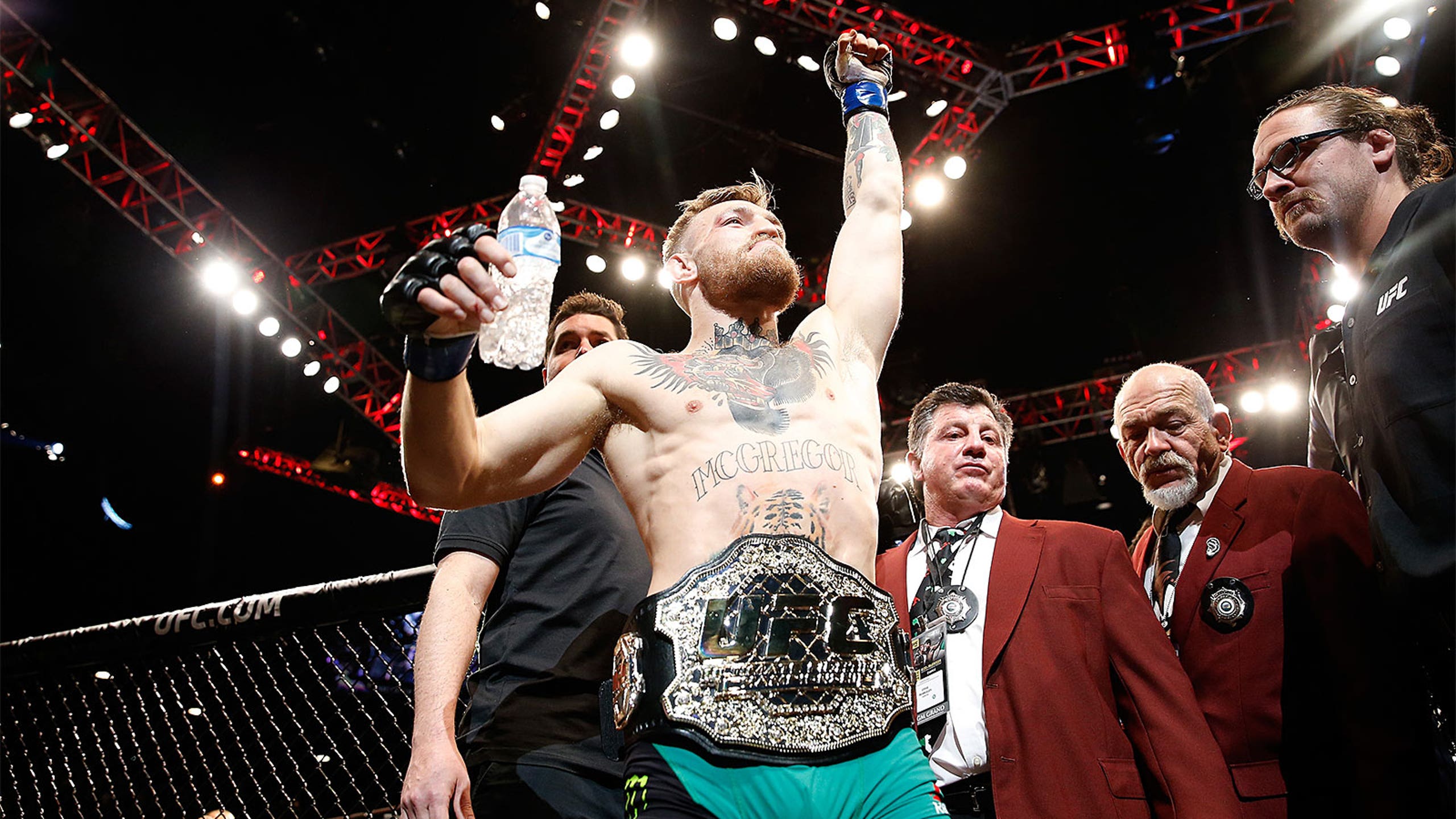 Conor McGregor declares he's inducting himself into the UFC Hall of Fame
BY Damon Martin • February 1, 2016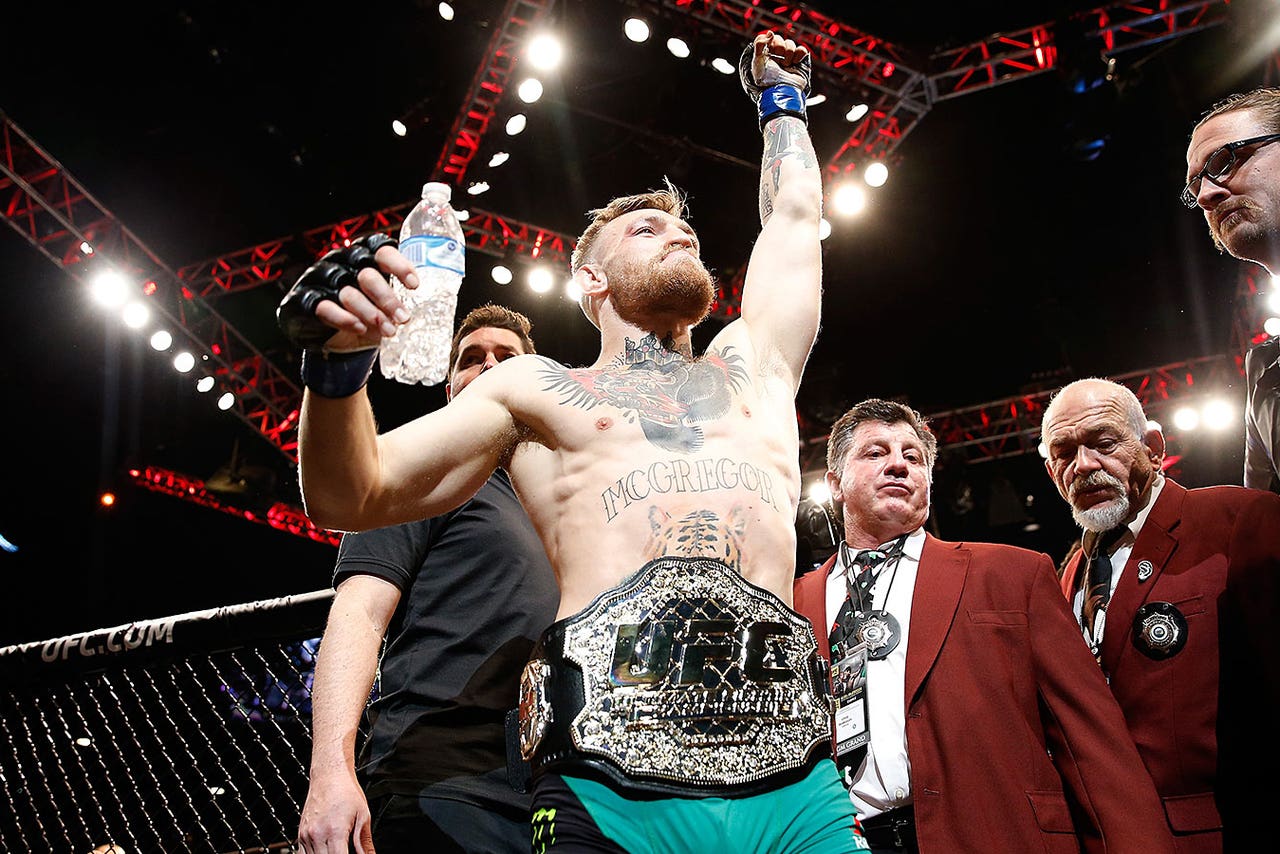 Featherweight champion Conor McGregor has declared after a 7-0 start to his career inside the Octagon that he's done enough to induct himself into the UFC Hall of Fame.
McGregor took to Twitter on Monday to make a few bold statements -- as if he ever makes anything less -- and among them was his own personal induction into the hall of fame alongside other all-time greats throughout UFC history.
McGregor's self-induction came at the end of multiple messages, including one where he took a shot at UFC heavyweight champion Fabricio Werdum, who pulled out of his upcoming fight at UFC 196 with an injured back and toe.
Werdum pulled out of his fight just a day after opponent Cain Velasquez also withdrew, and the UFC attempted to replace him with rising contender Stipe Miocic. Ultimately, Werdum decided he was too injured to fight as well, and the UFC ultimately shifted the card from pay-per-view to a free show that will now air on FS1 this weekend.
McGregor, on the other hand, says he's happy to compete in back-to-back super fights where he first took out Jose Aldo and now faces lightweight champion Rafael dos Anjos at UFC 196 on March 5 in Las Vegas.
McGregor ended his tirade by stating once again that the entire fight game now bows down to him and everyone should act accordingly.
McGregor faces dos Anjos at UFC 196 with a chance to become the first simultaneous two-weight class champion in promotional history. 
---
---