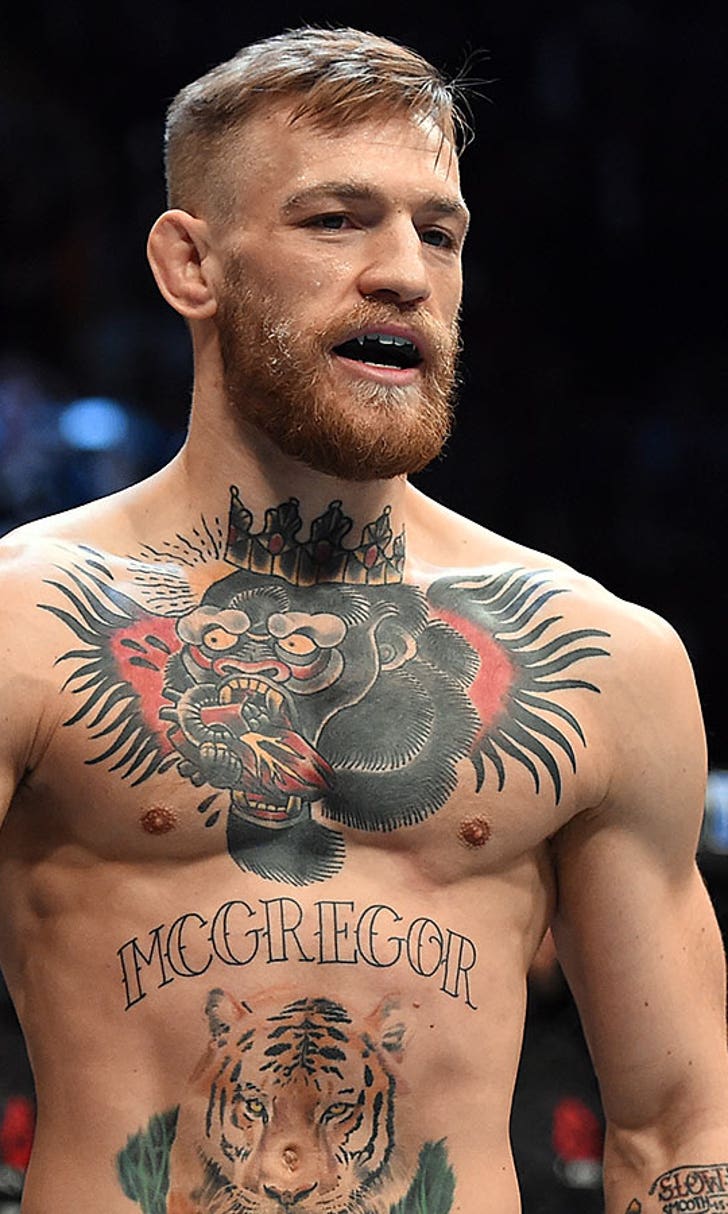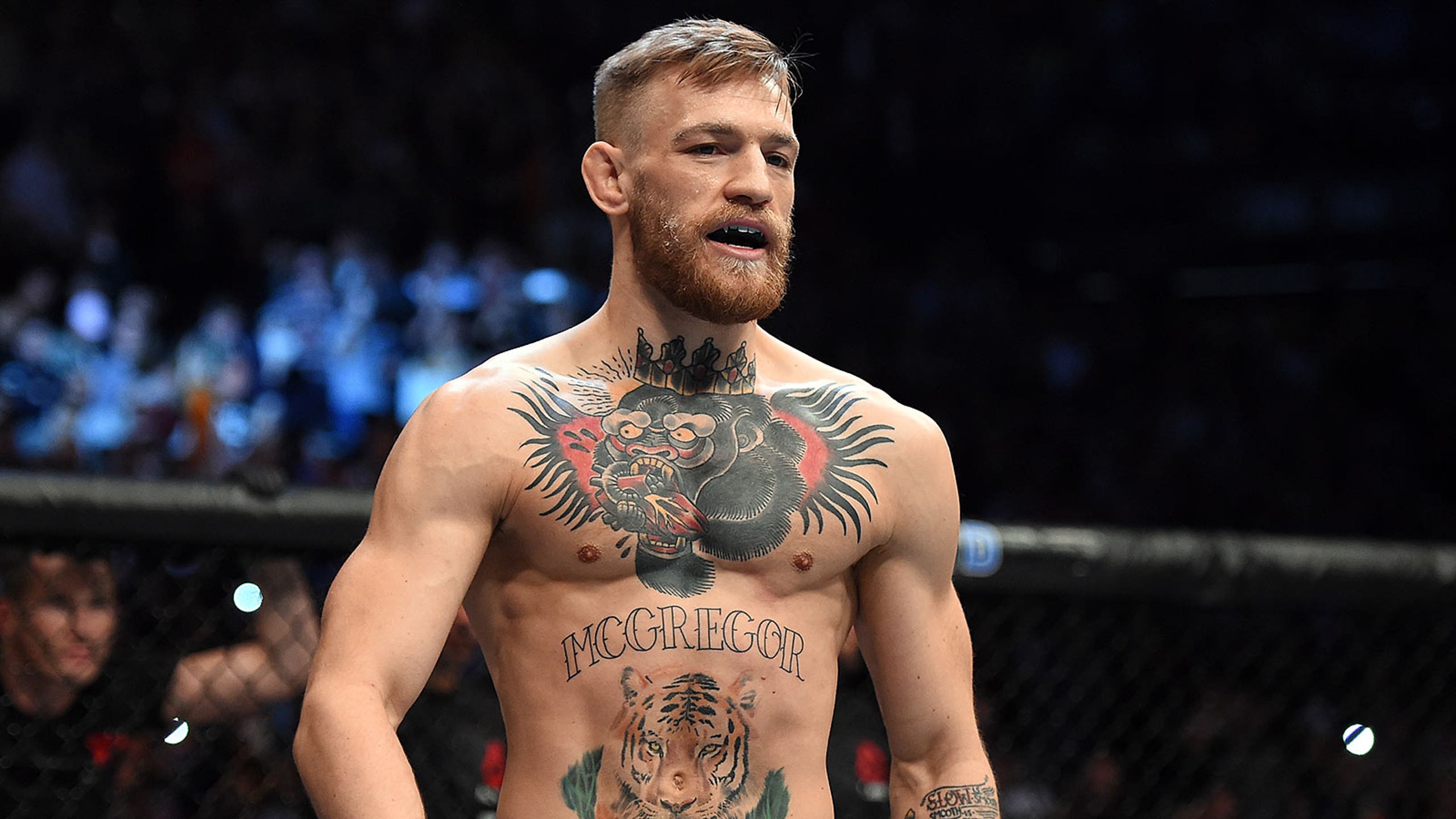 Coach hints Conor McGregor may seek a third UFC title in the future
BY Damon Martin • January 13, 2016
Featherweight champion Conor McGregor will seek to become the first UFC fighter to hold two belts simultaneously when he fights on March 5, but the Irishman might eventually look to add a third title to his reign at some point in the future.
McGregor is set to face lightweight king Rafael dos Anjos in the main event of UFC 197 in only the second matchup of champion versus champion in the promotion.
But according to McGregor's coach John Kavanagh, two titles may not be enough to satiate his desire to become the greatest champion to ever compete in mixed martial arts.
"Maybe the pursuit of belts won't stop there either. I've said from the beginning that welterweight may not be out of the question," Kavanagh said on "The 42" just after McGregor's title fight was announced. "One of Conor's main sparring partners, Gunnar Nelson, is a welterweight, so Conor is very used to that feel. I would not be at all surprised if we're preparing to go for a third belt a year from now."
Whether or not McGregor eventually pursues a third title remains to be seen. But his coach is very excited to see what he can do without focusing so much of his time on cutting weight to get down to 145 pounds, like he normally does before competing at featherweight.
McGregor has said in the past that the cut to featherweight is tough, but he's never missed the mark and will eventually return there to defend the title after he's finished with dos Anjos in March.
"Conor has been cutting down to 145 pounds since he was 16. He's now 27 so it will be nice to take a break from that weight cut," Kavanagh said. "We've done it plenty of times before and we'll do it again. Funnily enough, the last weight-cut -- for the (Jose) Aldo fight -- was probably the best one yet thanks to the help of George Lockhart, who's onboard again for this fight. He's part of the team now. You've seen Conor on salads -- now watch what he's like on steak.
"It just allows us to focus even more on training and less on cutting weight. I think people will be surprised too when they see him standing beside these guys and they realize that even at lightweight, Conor is a pretty big guy."
The goal for McGregor long term, according to his coach, is to break as many records as he can while he's still competing in the UFC.
That could mean winning more titles than anybody has ever done in the history of mixed martial arts, or maybe just racking up accolades -- like scoring the fastest knockout in the history of a title fight inside the Octagon, like he did at UFC 194 with a 13-second finish.
For now, McGregor is focused on adding a second UFC title to his trophy case. Once that mission is complete, then he'll start thinking about the next accolade he wants to add to his resume.
"This is the fight we wanted because it will be the first time any fighter has held two UFC belts simultaneously. BJ Penn tried but was unable to manage it, but I suppose if there's one thing Conor enjoys doing more than knocking people out, it's breaking records," Kavanagh said.
"Will a challenger ever beat a champion again in just 13 seconds? I sincerely doubt it. I also believe it's very unlikely -- as long as weight classes remain as they are -- that any fighter will be able to replicate what Conor will achieve at UFC 197, by being in possession of two UFC belts at the same time."
---
---