Ultimate Fighting Championship
Ultimate Fighting Championship
Coach Eric Del Fierro looking to put MMA back on the map in southern California
Published
Mar. 25, 2017 12:01 p.m. ET

If you look in the corner during the fights with former UFC champion Dominick Cruz, veteran knockout artist Jeremy Stephens or women's fighters like Bec Rawlings or Angela Hill, coach Eric Del Fierro is a constant presence as a head coach of one of the top teams in the sport.

Del Fierre's gym, Alliance Training Center, has produced a litany of great fighters over the years not to mention becoming a destination for competitors like former UFC title contender Cat Zingano to seek out great training at his facility in San Diego.

While training amidst the beautiful climate in southern California with a top team under Del Fierro's watchful eye makes sense for a ton of top fighters, the one constant that has been missing is a local promotion where up and coming talent have the chance to compete to showcase their talent.

The dream destination for many fighters is an organization like the UFC, but to get there it requires athletes to perform in local shows before getting the attention of matchmakers in the top promotions in the world. Despite San Diego being a hot bed for talent, the local fight scene has dwindled in recent years but that's something Del Fierro hopes to change starting with Cage Fury Fighting Championships putting on a show this Saturday night where he will serve as promoter and matchmaker for the card.

Now this isn't Del Fierro's first foray into mixed martial arts promotion.

The veteran coach ran his own organization called Total Combat for several years, but now after teaming up with Alliance MMA — a promotion that happens to carry the same name as his gym — Del Fierro is ready to bring back top notch MMA to San Diego on a regular basis starting with the show this weekend.

"There's just so many talented fighters, not just at my facility but as a whole, that don't have anywhere to showcase their skill set. Now, this is the best time to get pro MMA back out there and see what we can do," Del Fierro told FOX Sports.

During his previous stint as a promoter in California, Del Fierro says the market ended up too saturated in a very short period of time and it ultimately hurt the sport from growing because there were simply too many organizations all trying to gain a foothold in the area.

"The show we used to do with Total Combat, we started doing shows in Mexico and we were doing shows down there before it was legal in California. Once it became legal, we were the second show by one day to be legalized and do a show in California. The first was Strikeforce and we were the very next day. We were successful, we did I think 36 shows, we had a huge following. I think at that time with the legalization in California and the commission, they ran into a lot of problems with new promoters and they kind of flooded the market. It actually hurt the market," Del Fierro explained.

"It was just the wild West and that actually hurt mixed martial arts in California. That was part of the downward spiral of club level shows that we were doing."

As the promotions started to dwindle and fade, the local fight scene in San Diego went from too many shows to almost none running in the area, which hurt many of the up and coming competitors who wanted nothing more than a home grown organization to help launch their careers.

Now with his partnership with Alliance MMA, Del Fierro is looking to reignite the local fight scene in San Diego while also giving the athletes a taste of what it will be like to compete for a legitimate organization before making the jump to a promotion like the UFC.

"Even though it's a small, club show, it's run with the same organizational skills as the big shows. Burt Watson will be there and they've got all the pieces in the company that make my life easy," Del Fierro said. "When I was doing it on my own I had a partner and a few volunteers, but it was really us trying to put things together.

"Here, I have help, I have people assigned to these positions and it just makes everything that much easier."

The first show from Del Fierro and company will also include a visit from UFC president Dana White, who is expected to attend the event on Saturday night while filming his show "Looking for a Fight" where he scouts up and coming talent to bring to the Octagon.

Del Fierro is excited for the opportunity to re-launch MMA in San Diego, but more importantly he can't wait to showcase top talent in tough matchups that will help push fighters towards their ultimate goal to land a home with a promotion like the UFC.

"It's awesome to see. Being a coach and match making this card, I'm under the microscope to make sure these guys are getting real fights," Del Fierro said. "I need to make sure they're not fighting, for lack of a better word, chumps. I want this to succeed.

"I want real matchups. When I look at these matchups, I can judge what these kids are bringing to the table."


---
---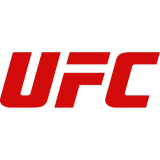 Get more from Ultimate Fighting Championship
Follow your favorites to get information about games, news and more
---