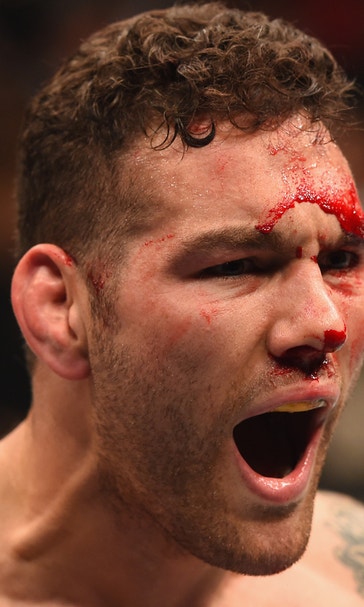 Chris Weidman answers Michael Bisping's challenge to fight after UFC 205
November 15, 2016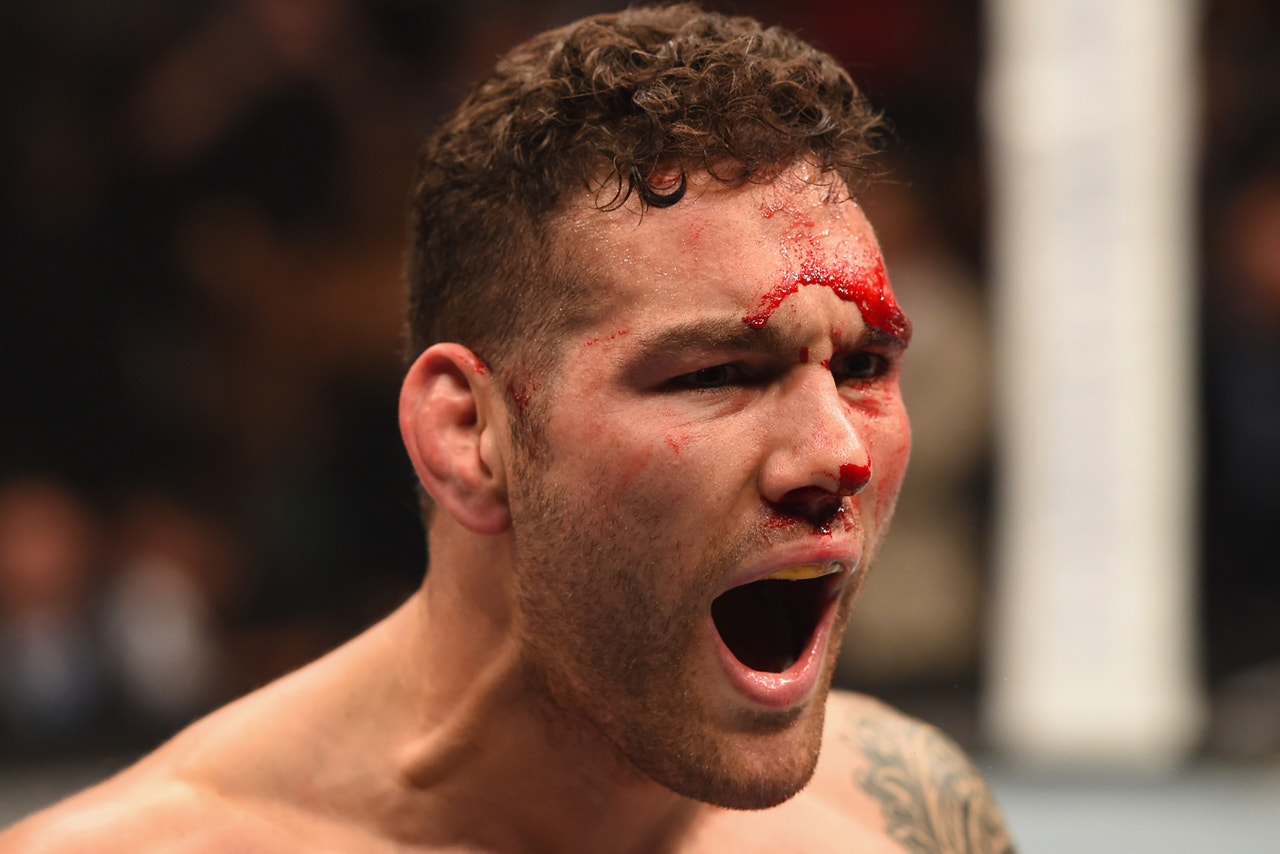 Chris Weidman was happy to hear middleweight champion Michael Bisping declare him as the new No. 1 contender for the title after his recent win over Dan Henderson at UFC 204.
Bisping has singled out the New York native as the fighter he'd like to face next if Weidman can get past Yoel Romero at UFC 205 on Nov. 12.
The two top ranked middleweights have engaged in a war of words for years, and Weidman would love the chance to shut Bisping up once and for all while taking the title away from him at the same time.
And Weidman doesn't believe it will be a lot of work either.
"I beat Yoel, I get Bisping, that's an easy day," Weidman told FOX Sports. "He's a tough guy, he showed he's tough without a doubt but it might be one of my easiest fights I've had in years to get that fight with Bisping."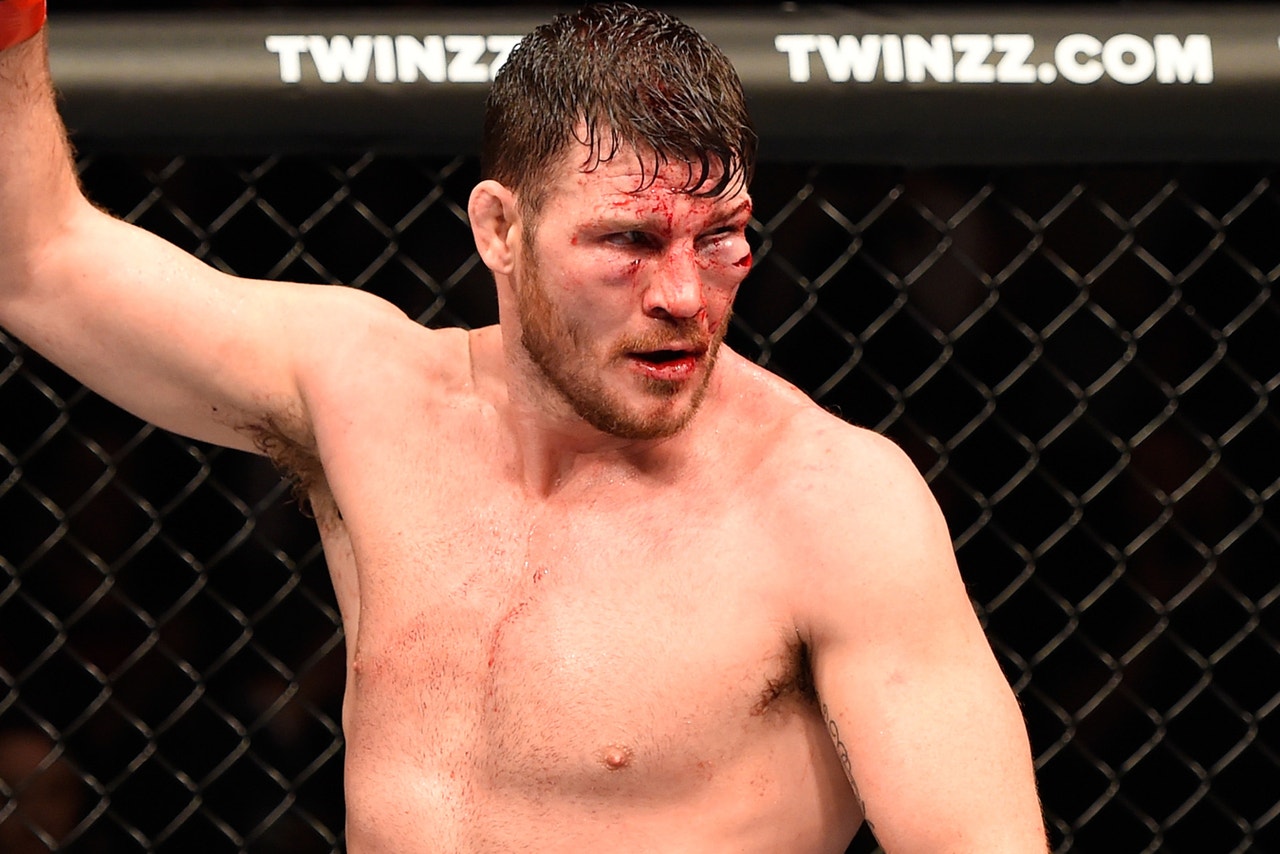 When Weidman sat down recently to watch Bisping's fight with Dan Henderson, his heart was with the challenger but his head told him that the champion would ultimately walk away victorious.
Henderson, 46, didn't have time on his side going into the fight and Bisping was fresh off a first-round knockout over Luke Rockhold that had his confidence beaming as he approached the main event at UFC 204.
What resulted was a much closer fight than Weidman expected, and he actually believes Henderson should be wearing the UFC middleweight title around his waist right now.
"I love Dan Henderson, legend of the sport, and I thought he still had the same chances with his right hand but I thought Bisping would have done better not getting hit by it knowing that was the only thing he really had to worry about," Weidman explained. "I thought Dan obviously being 46 years old, I thought time would end up wearing him down and Bisping would kind of grind him out and the fight would end up looking kind of easy for Bisping if he wasn't to get knocked out in the first round. I thought Henderson won rounds 1,2 and 5 so that was amazing to watch a 46-year-old do that to the champion.
"Definitely surprised me, I didn't expect that."
Weidman voiced his opinion on the night of the fight as well and he's heard Bisping spout off about him ever since UFC 204 ended, but none of that bothers him.
Weidman is accustomed to hearing Bisping bash him in the press and through social media so this latest round of verbal warfare doesn't come as a surprise.
"Me and him have been going back and forth for years now. Not really back and forth, he's always just kind of crapped on me and my career. He was always jealous of me and everything I've accomplished," Weidman said. "I came up quick and he was just a guy that never fought for the title but had a ton of fights in the division. I thought there was definitely some saltiness and bitterness on his part.
"When he won the championship I was saying it was embarrassing having Michael Bisping as champion and from that we've been going back and forth."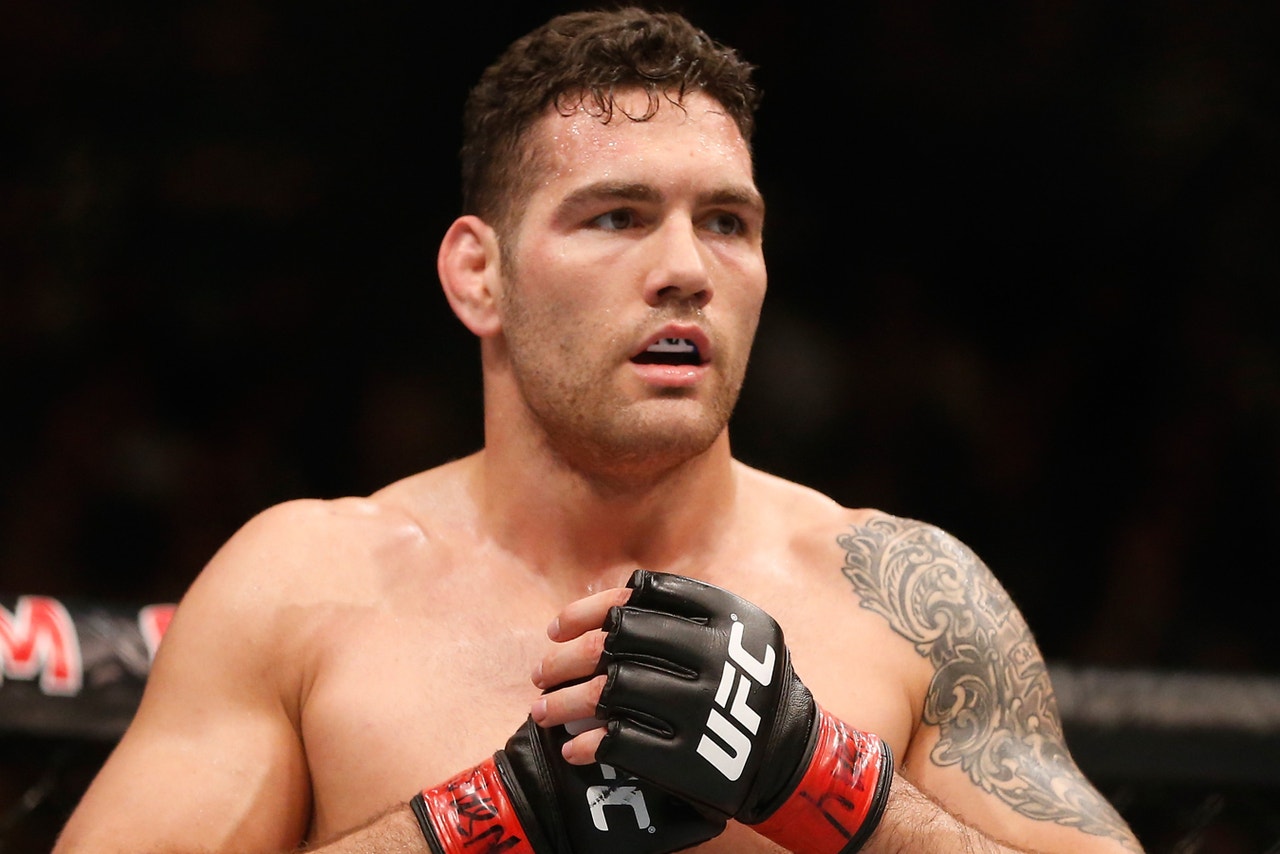 Bisping will likely have a tough challenge ahead of him no matter who he faces next because there are two huge middleweight fights coming in November that will undoubtedly crown the new No. 1 contender.
While Weidman faces Yoel Romero at UFC 205, former champion Luke Rockhold meets Ronaldo "Jacare" Souza just a couple of weeks later in Australia.  The UFC hasn't announced who is most likely to get the title shot, but Weidman doesn't like Bisping's chances against any of them.
"I don't see him beating any of those four, but I didn't see him beating Luke (Rockhold) and he proved me wrong with that. He's dangerous, it's MMA, you've got to take these guys seriously but the odds would definitely be against him," Weidman said.
"Without a doubt and that's being as nice as possible, he would be a heavy underdog I think to any of us."
Obviously it helps Weidman's case that Bisping has already singled him out as the next fighter he'd like to face, especially considering how he landed the fight with Henderson at UFC 204.
Henderson was on a one-fight win streak and outside the top 10 at middleweight, but Bisping wanted the bout to avenge his previous loss to him from UFC 100 in 2009. The UFC granted his wish and so Weidman believes Bisping may have more sway in picking his next opponent than some may realize.
"Well he did control the matchmaking for his last fight," Weidman said.  "He got the fight he wanted, which was good for him even though I thought he lost that fight."
---
---