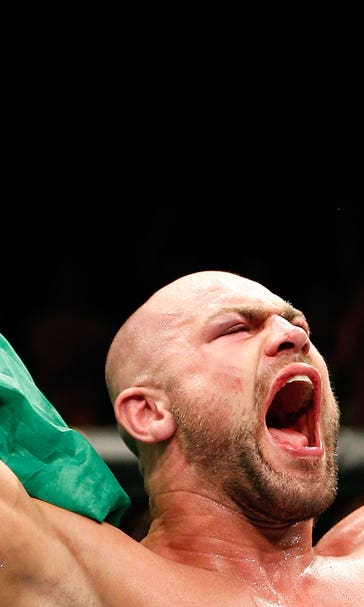 Cathal Pendred sacrificed his pay to prepare for UFC 188, wants more out of UFC 189
July 6, 2015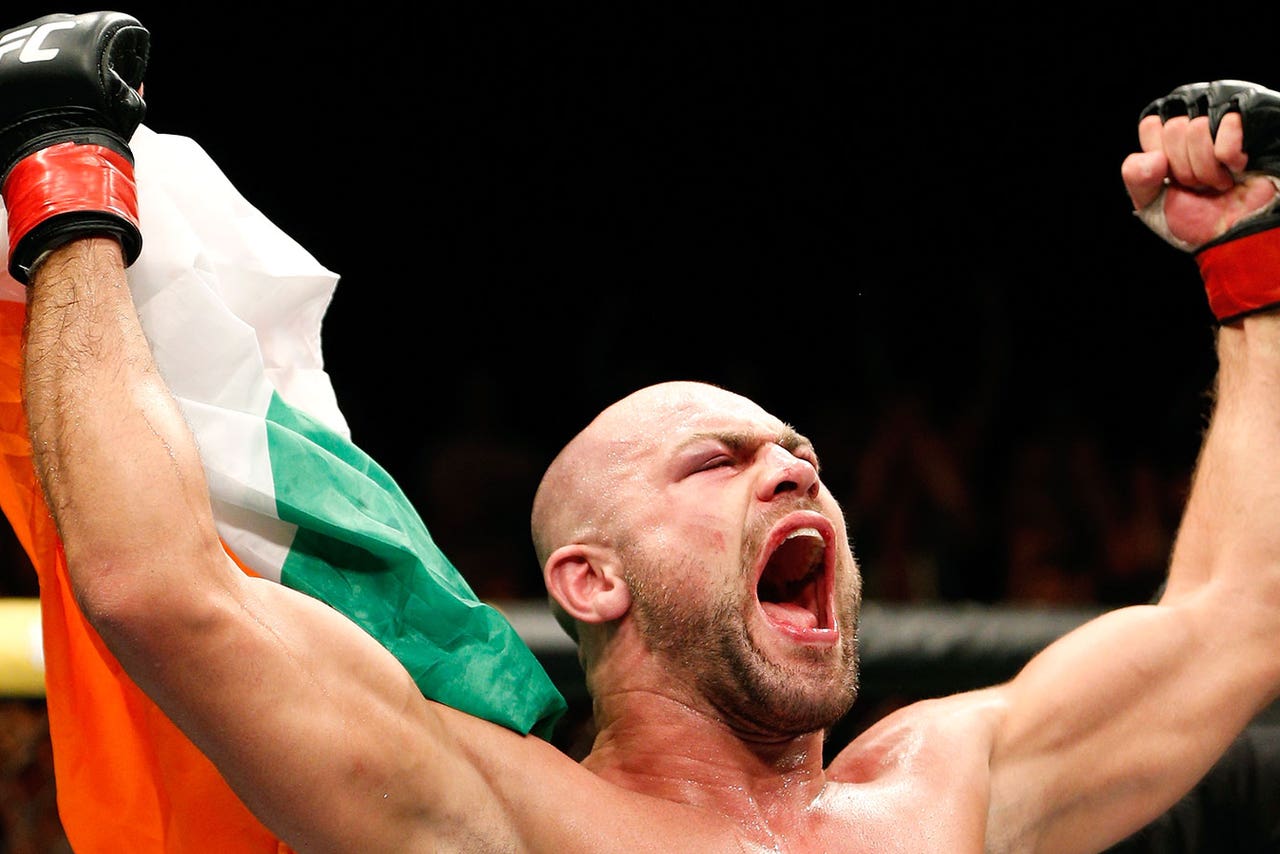 As Cathal Pendred packed his bags and got ready to leave for Mexico more than six weeks out from his scheduled bout against Augusto Montano at UFC 188, he knew there was going to be no money made from his fight but an impressive win could earn him a shot at a top 10 fighter for his next trip to the Octagon.
Only one out of those two things happened unfortunately, because while Pendred invested all of his money to get ready for the high altitude oxygen shock of fighting at more than 7,000 feet of elevation, he didn't get a very willing opponent to engage with him.
Montano ducked and dodged but didn't do much fighting and Pendred was left chasing him around the Octagon for the biggest part of 15 minutes. Pendred's conditioning held up, unlike most of the fighters on the card that night, and he got the win, but still left Mexico feeling wholly unsatisfied.
"I pretty much accepted before the fight that financially I really wasn't going to make anything in the fight if I was to prepare the way I wanted to prepare, which was to go down to Mexico early and climatize and be in great shape, ready to go. I already said I'm not going to make anything financially, but what I can do is make a massive statement," Pendred told FOX Sports.
"My goal was to go out there and completely dominate this guy and make a massive statement and announce myself to the higher end of the welterweight division. Unfortunately, it was just nearly impossible to do it. It was clear after the opening bell he didn't want to be in there. At least if it was normal circumstances I could say 'oh well at least I got paid,' but in this case I didn't. So that's why when a lot of people are like 'it's not your fault, why are you beating yourself up so much?', it was just frustrating because of all the different circumstances."
Following the disappointing performance at UFC 188, Pendred wanted nothing more than to fight again to at least get his money's worth out of spending nearly two months in Mexico and not making a dime off his fight with Montano.
More than anything, Pendred just wanted to feel like he got in a fight because he didn't have that experience after his last trip to the Octagon.
"When you train for a fight, you build up something inside you and you're preparing for something and when the fight finally comes you get this release and it feels great. I don't feel like I got that in Mexico and I had that with me still," Pendred said.
"Literally, the day after the fight I wanted to get back in there. I looked at the schedule and over the next four weeks I think I counted 17 or 18 welterweight fights and I thought 18 fights that's 36 fighters, there's bound to be at least one or two that fall out."
Pendred starting checking Twitter obsessively to see if any fighters needed opponents for upcoming cards. When visa issues nearly zapped UFC Fight Night: Machida vs. Romero, Pendred had Rick Story ready to face him on short notice. That fell through so Pendred looked at the upcoming card in San Diego and offered to face Andrew Craig on July 15.
Finally, Pendred's dogged pursuit of a fight paid off because his manager came calling with a bout at UFC 189, where two of his teammates were already set to perform. Pendred had already planned to spend time in Las Vegas to help Conor McGregor and Gunnar Nelson prepare for their fights, so the situation couldn't have worked out any better.
"My manager called me and said 'how do you feel about John Howard in Las Vegas?' and I said 'I've got my bags packed, let's go," Pendred said.
While he had to invest a lot of his own money to build a camp in Mexico from scratch, Pendred is enjoying a little bit of luxury in the couple of weeks he has to prepare for Howard because he's holing up at the 'MacMansion' -- the plush accommodations McGregor scored to house his entire team leading up to his bout against Chad Mendes this weekend.
It has all the amenities a fighter could ever need and maybe a few more tacked on just in case and Pendred can't deny that he's enjoying himself every day as he gets ready for Howard on Saturday night.
"The MacMansion is some setup. We've got a team of 20 guys here," Pendred revealed. "All different sorts of coaches. We've got a masseuse. We've got chefs coming in to cook for us. We've got a van to take us to 'The Ultimate Fighter' gym everyday for training. It's literally the perfect set up."
Pendred didn't get what he wanted out of UFC 188 so he's hoping for better results while facing Howard this weekend.
The last time Pendred fought, he wanted to make a statement to the welterweight division. That mission stays the same this time as well except Pendred has one more big incentive to get a victory on Saturday night.
"The UFC aren't going to go to Dublin too often, once a year max, and any time they are I want to be involved," Pendred said of the UFC Fight Night card headed to Ireland on Oct. 24. "I think it goes without saying that I will most definitely be involved with that card.
"I beat John Howard, I'm 5-0 in the UFC and I'm going to Dublin afterwards. I'll be looking for a ranked opponent and a massive fight on a big stage. I think it's all working out perfectly for me.  I'm very happy with this situation. I think October 24, there's no me thinking about fighting on that -- I'm pretty confident I will be."
Pendred will face John Howard as part of the UFC 189 prelims airing live on FOX Sports 1 this Saturday night at 8pm ET. 
---
---