Ultimate Fighting Championship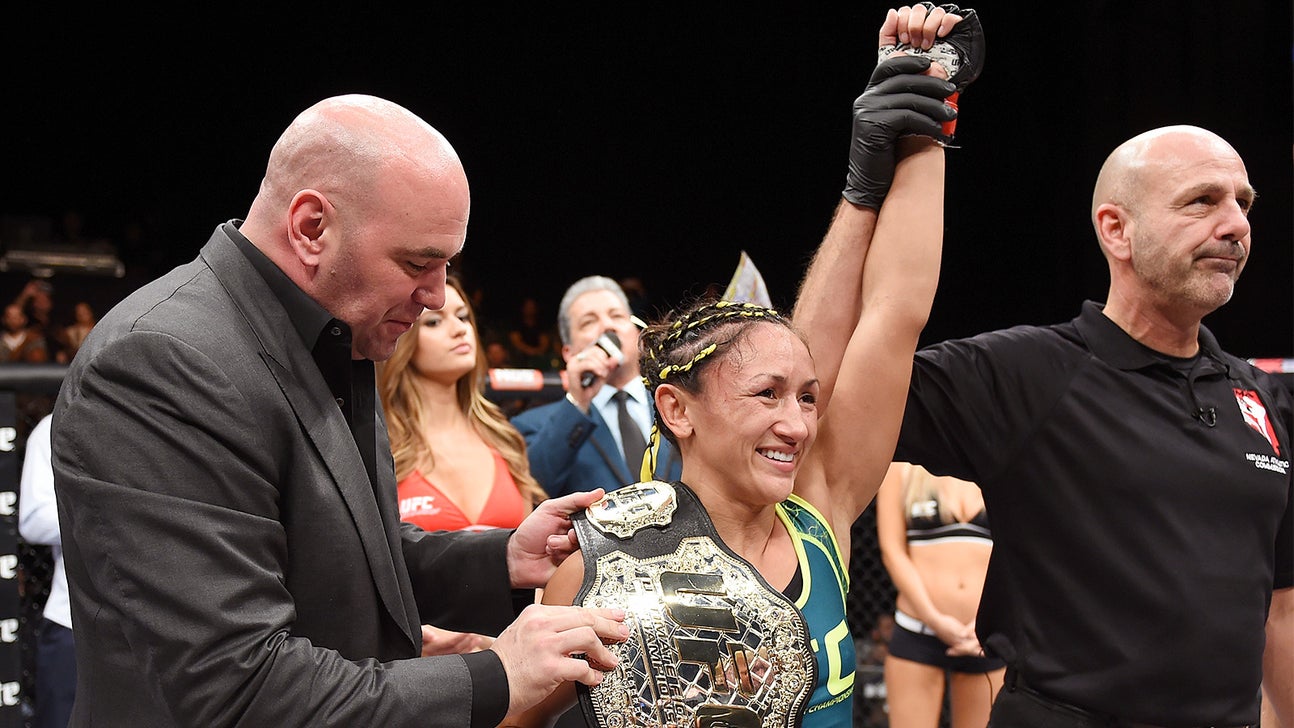 Ultimate Fighting Championship
Carla Esparza: I'm at the same level as every other UFC champion
Published
Mar. 5, 2015 2:37 p.m. ET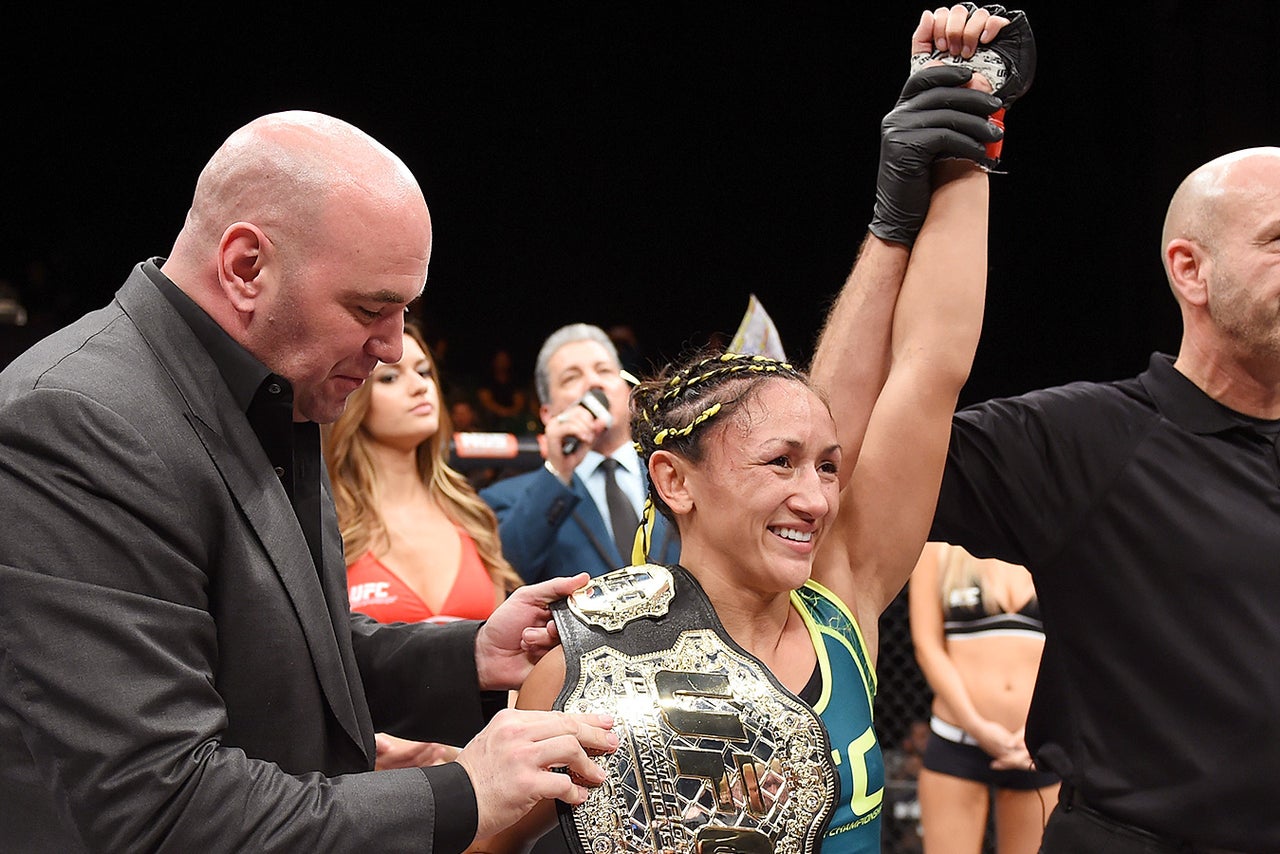 Carla Esparza walked on to "The Ultimate Fighter" last year with a big target on her back and zero promises that she would come out the other side as the first UFC women's strawweight champion.
As the former 115-pound queen of Invicta Fighting Championships, Esparza was given a No. 1 ranking in the 16-fighter tournament on the show, but she still had to win three fights just to make it to the finals.
Esparza's road was tougher than the average top seed, but she still managed to step into her title bout last December against exciting upstart Rose Namajunas as the underdog. Despite all of her career accomplishments and previous title run in another promotion, Esparza had to face a 2-1 fighter, who experts said was the favorite in the matchup.
Esparza proved otherwise in a hurry as she blasted through Namajunas in the third round with a fight-finishing rear naked choke to claim the title.
Now as she enters her first title defense against top contender Joanna Jedrzejczyk at UFC 185 on March 14, Esparza is ready to prove not only that she's the best strawweight fighter on the planet, but also that her name should be mentioned alongside other top champions in the promotion, whether it's Ronda Rousey, Jon Jones or Chris Weidman.
"Am I at that level? I know I'm at that level and people know that I'm at that level," Esparza told FOX Sports. "I didn't just get a belt handed to me. I didn't just fight one easy fight and get the belt. I fought the best of the best. 
"Joanna is going to try and prove that she's the best. Right now, I am the best of the best at this weight category. I see my picture on the wall with all these other champions and I know I deserve to be there."
Esparza is confident wherever the fight goes with Jedrzejczyk, but she knows in the back of her head she has the biggest equalizer against anybody who tries to test her at 115 pounds.
Like Ronda Rousey with her armbar, Esparza has a wrestling base that has been nearly unstoppable during her career. The former All-American may not hit a takedown every single time she tries, but her tenaciousness never allows her to stop, and eventually she finds a way to drag her opponent to the ground.
From there, everybody is in Esparza's world.
"I go out there with that mentality that nobody's going to be able to deal with me. I don't care if someone's a black belt, I'm not going to let anybody stop me from imposing my will," Esparza said.
"I'm not scared of anybody. The wrestling is something that helps me dictate where the fight goes. To this day I've never had anybody that's been able to stop my takedowns. We'll see if Joanna is that person."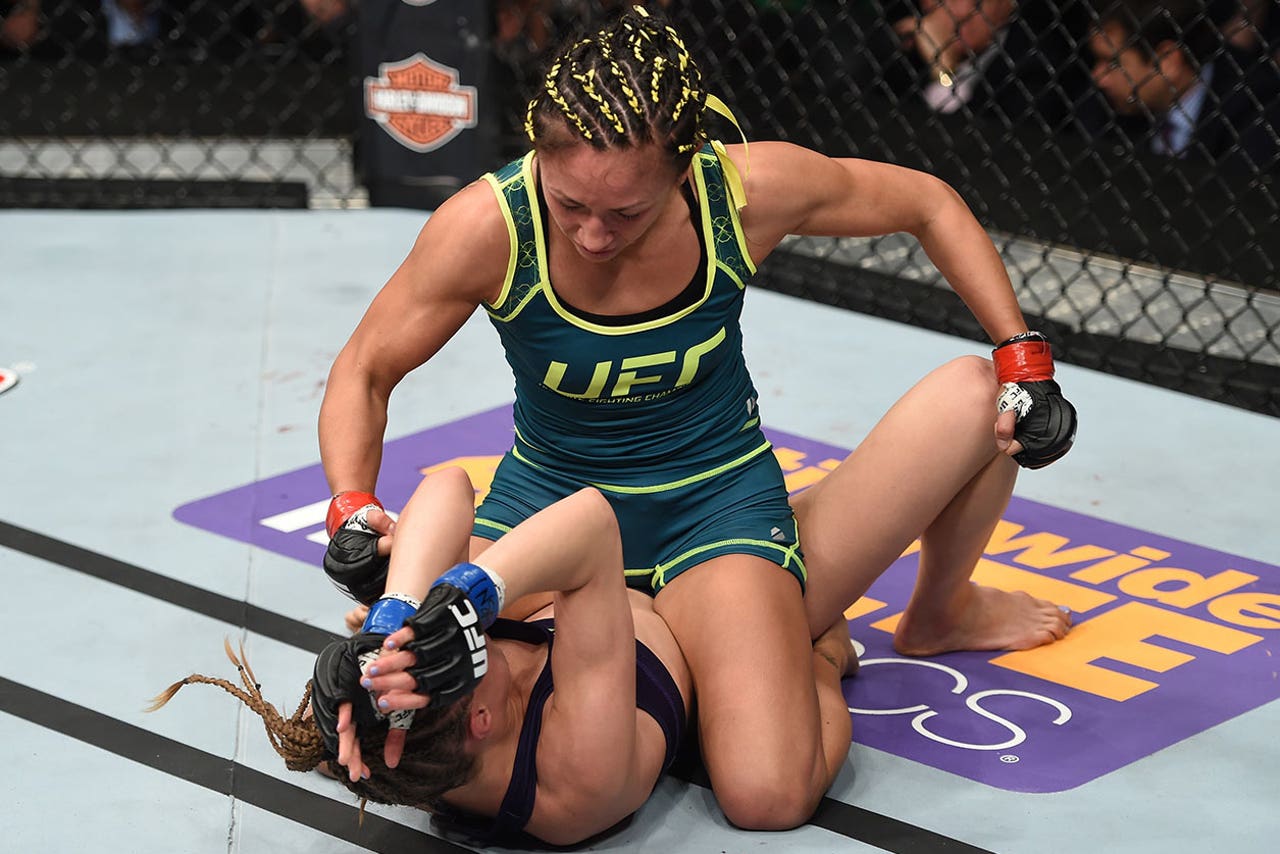 Carla Esparza thinks she can be as dominant as Ronda Rousey during her reign.
For her first title fight, Esparza will share the marquee with her former "Ultimate Fighter" coach Anthony Pettis as the main and co-main events for UFC 185 in Dallas.
A lot has been made lately about fighters from the lighter weight categories headlining shows and still convincing fans to spend $50 or $60 on a pay-per-view to see a main event involving two of the best in the world at 145 pounds and below.
While Esparza understands that there's room to grow for every division, she's confident that fans have already embraced the women from the strawweight division and they will be main-eventing cards before you know it.
"The strawweight division is super exciting. People got to see that on 'The Ultimate Fighter.' There was so many fights and so many exciting fights. I think in general the strawweight division is really deep and really talented and we go after it," Esparza said.
"Women's fights in general, I rarely see boring fights. I would even say in my opinion, the strawweight division overall is more exciting than the bantamweight division."
It's hard to argue against the idea that the strawweight division does run much deeper from top to bottom than the women's bantamweights, but Esparza hopes to join several other UFC champions who rule their division with an iron fist.
Esparza isn't going to predict a 14-second finish like Rousey had last weekend in her title bout, but the result is still going to be the same when she steps into the Octagon a week from Saturday.
"That's what I'm looking to do. I want to get past my first title defense before I start thinking down the line on how dominant a champion I want to be like Ronda or anybody else, but that's always the goal," Esparza said. "To go out there and keep winning.
"My coaches believe in me and believe I can be one of the best fighters of all time. I think I can do that."
---
---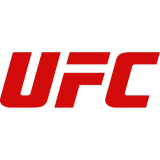 Get more from Ultimate Fighting Championship
Follow your favorites to get information about games, news and more
---