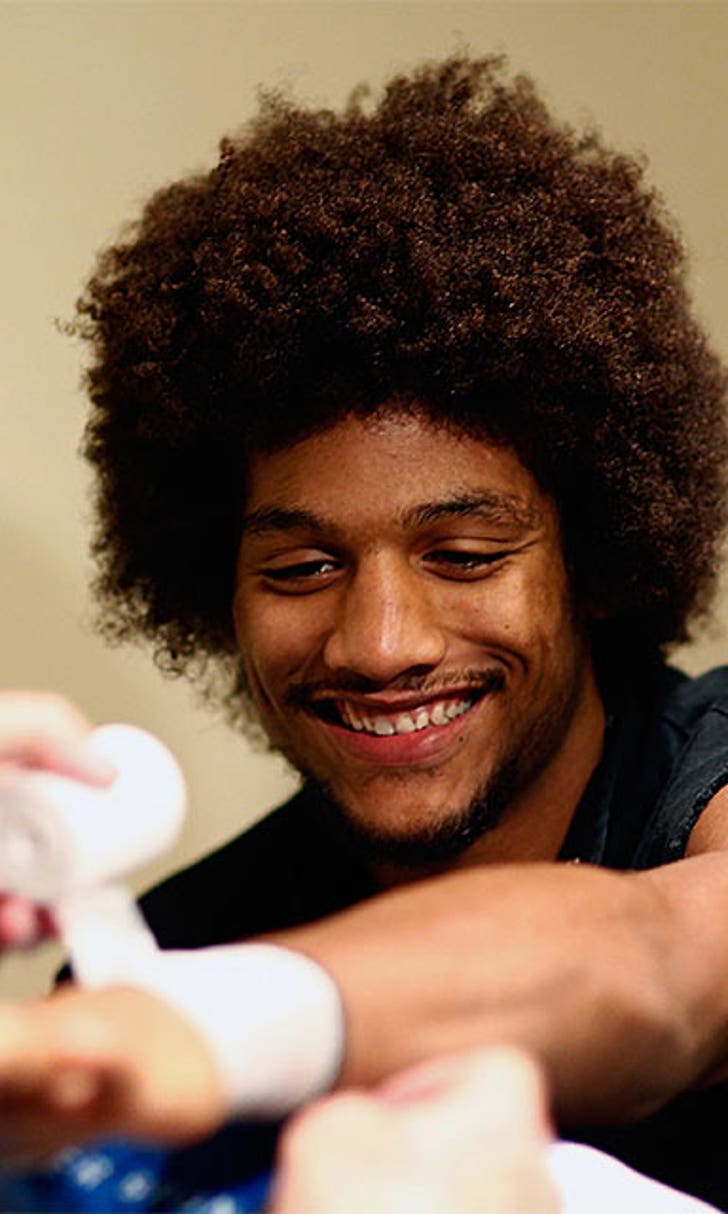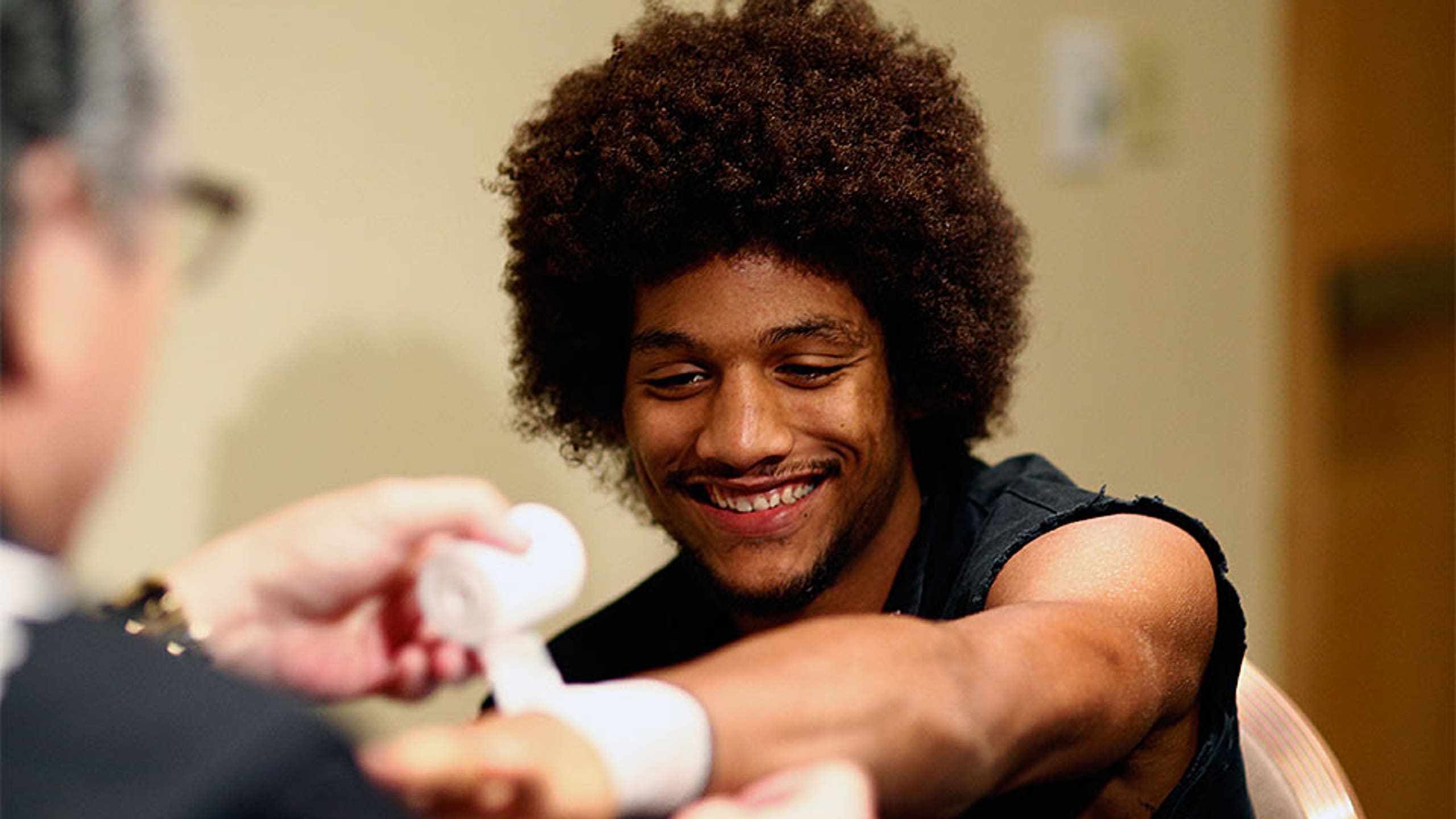 Cacares says being too serious was to blame for losing streak
BY Elias Cepeda • February 2, 2016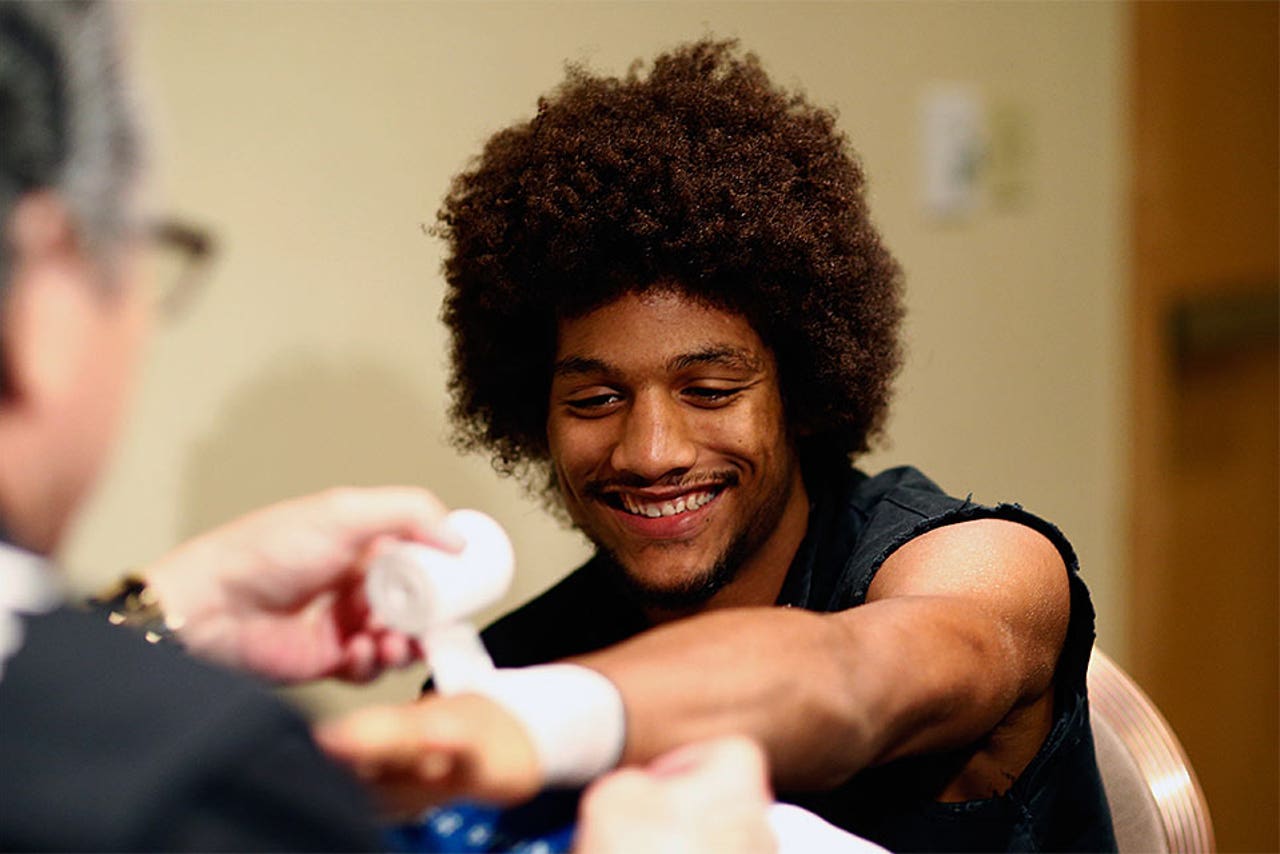 Alex Caceres snapped a three-fight losing streak, Saturday in Newark, by winning a decision over Masio Fullen. The charismatic fighter was relieved just to get the fight and not be cut by the UFC.
He told media members after his win that it made him proud to have his promoters keep confidence in him despite his consecutive losses. Caceres believes that his exciting style helped him in their eyes.
"I feel great that they definitely put that faith in me that I was going to do better," he said.
"In previous fights I did show that I'm always exciting. I try to leave it all out there. It's just unfortunate how the other fights went. It was totally on me, those fights that I lost."
There are always nearly countless technical things that fighters can look to improve after any contest, win or lose, but the 27-year-old says the biggest adjustment he made after losing was mental.
"I was taking it too seriously, man. I don't think any of those fights I lost, I was ever smiling," he explained.
"I was serious, I was so focused on the win because I hadn't lost in a while, and the pressure of wanting to keep that streak going so all that pressure of trying to win again, really got to me."
Against Fullen, Caceres decided to go for broke and fight like he loved it. Because, he does.
"For this fight, I didn't care if I won or lost," he said, with a smile.
"I said I was just going to go out there and do what I love. I wanted to do this. Why I am I going to be serious about it? So, let's just get out there and have some fun, and everything worked out for me."
Not having to cut as much weight as he used to in order to make bantamweight also likely improved his mood. "Bruce Leeroy" says he's outgrown 135 pounds, and that he enjoyed fighting at a more natural weight, that didn't require him to severely dehydrate himself.
"I just cut five pounds for this fight. I feel great at featherweight," he continued.
"It's natural for me. For a while, I could cut to 135 but after I grew a little bit, it really just became nearly impossible.
"I said, 'forget it. I'll fight at a higher weight class.' I'm always used to being the faster guy ... I definitely feel a lot more healthy, you know? As long as I feel good, I'm going to perform good."
---
---