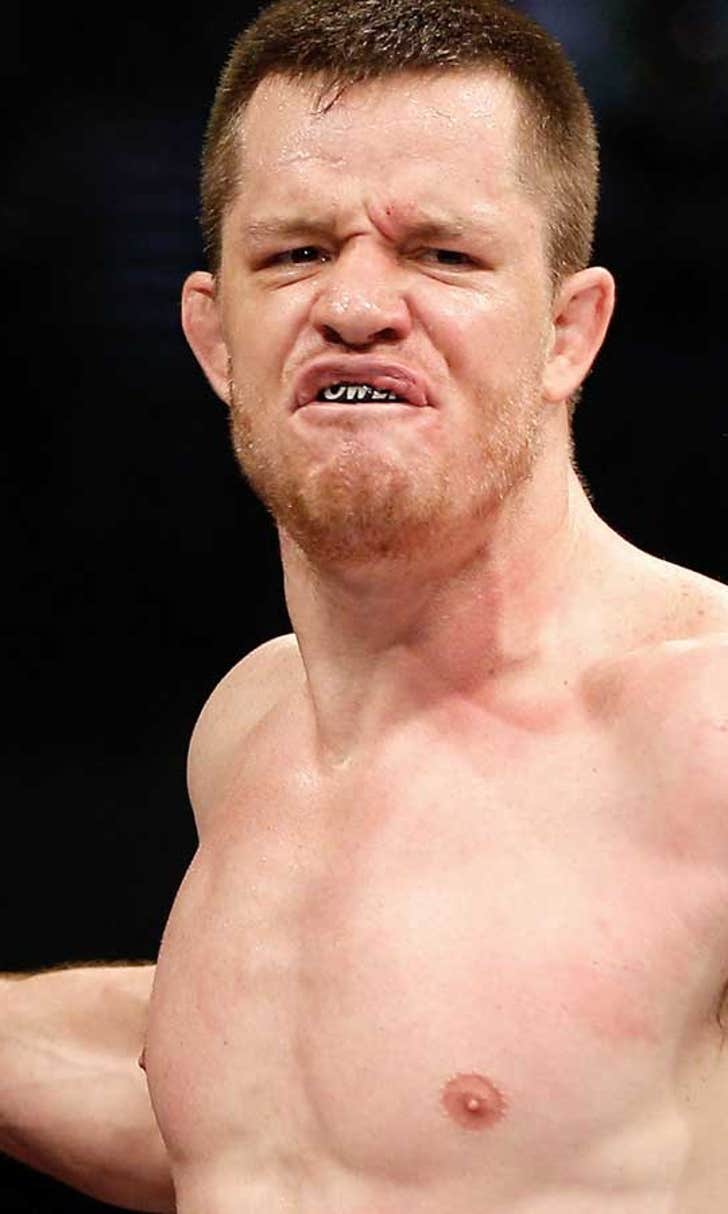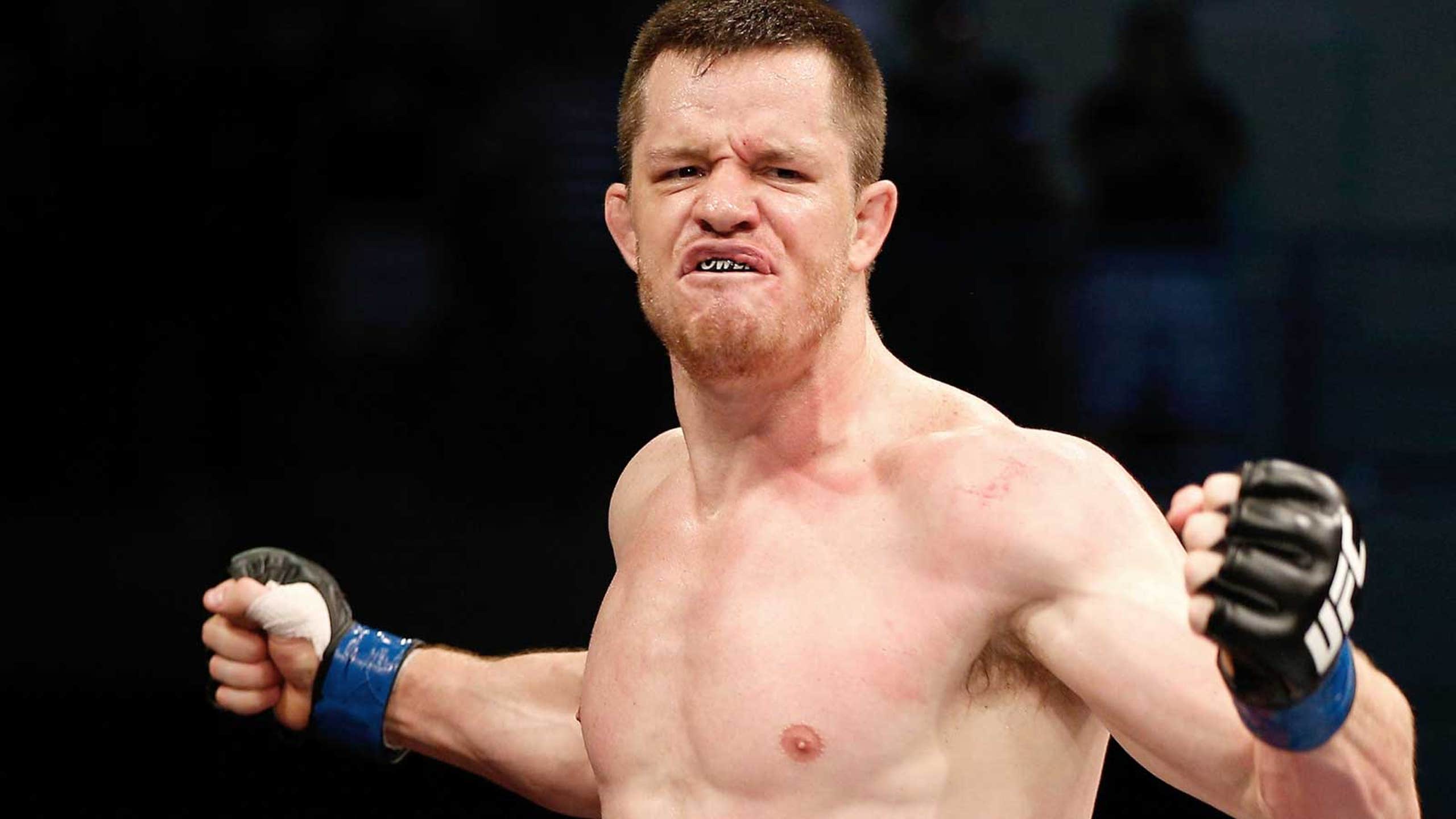 C.B. Dollaway: Beating Lyoto Machida should leap frog me over every other contender
BY Damon Martin • December 15, 2014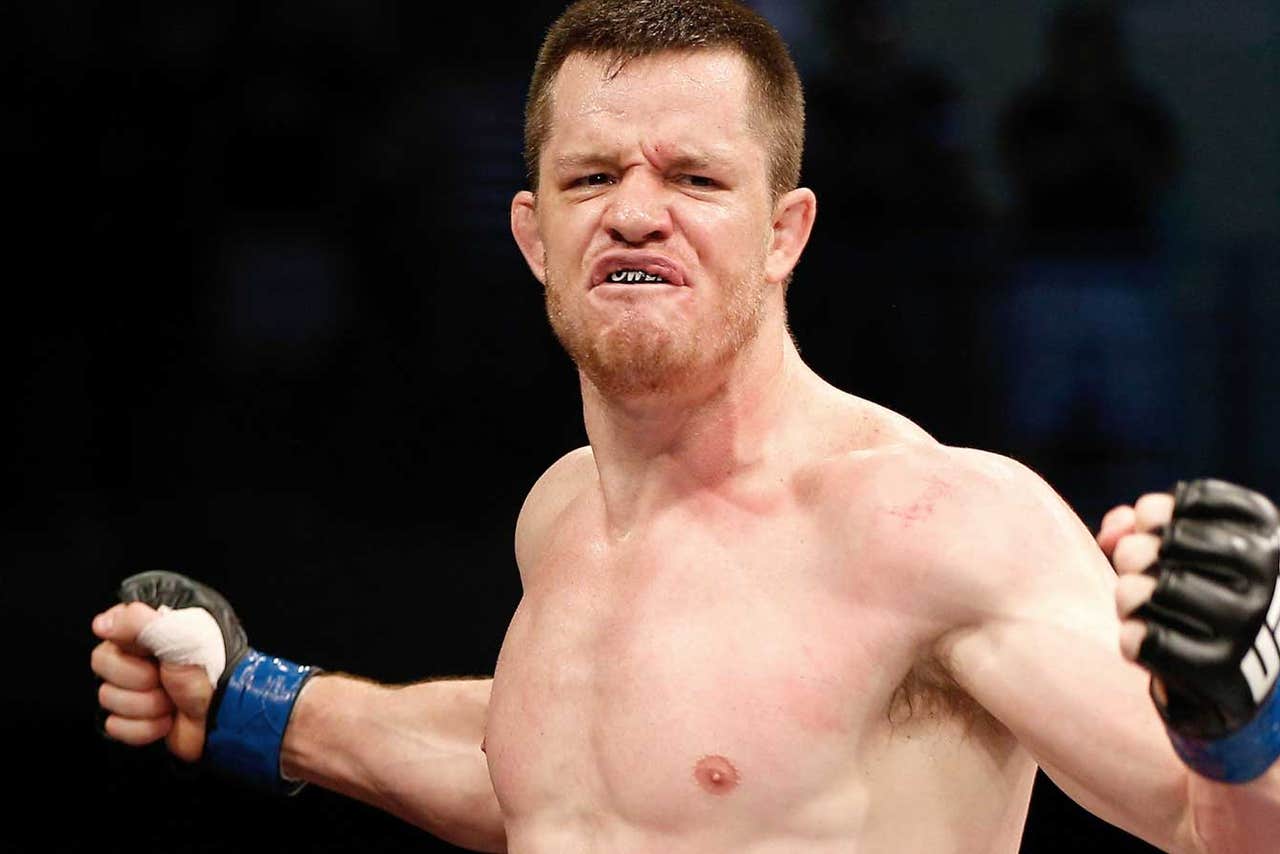 It's not uncommon for fighters to get to the UFC with only five or six professional bouts on their record and for competitors like C.B. Dollaway stepping inside the Octagon was like a college for mixed martial arts.
Dollaway transitioned to fighting after reaching All-American status in wrestling at Arizona State University before making it to the seventh season of The Ultimate Fighter back in 2008.  The former Sun Devil found success in the UFC, but not without a few growing pains along the way. 
He'd win a few, then drop a fight and then inevitably win a couple more.  It was the ebb and flow most fighters have when competing in the UFC.  Only a select special few ever make it to the top of the rankings or into a title shot.  But after hip surgery in 2011 and ankle surgery in 2013, Dollaway finally figured out that his time in this sport was very limited.
So he started training smarter, found the right coaches and alongside teammates like Ryan Bader, Dollaway noticed a big difference in his performances.  Now as he enters his fight against Lyoto Machida this Saturday night in Brazil, Dollaway believes he's finally ready to realize the potential he first tapped into six years ago.
"It's the kind of fight I wanted. I wanted to be in a five round fight. I wanted to be in there with a guy that's going to get me into a title fight. I've suffered injuries in my career and I know how hard they are to come back from and I just feel like everything's kind of lining up for me right now. It's the best I've felt and the best I've been in my career," Dollaway told FOX Sports.
"It's time to take that step into a title fight. I believe a victory over Lyoto puts me right there."
Beyond learning from his own past mistakes, Dollaway also has the benefit of his teammate Ryan Bader having fought Machida already in the UFC.  Bader lost by knockout, but up until the finishing combination, the light heavyweight contender was holding his own with Machida.
It was a moment of frustration when the crowd started to express their disinterest in the fight that Bader opted to go outside of the agreed upon strategy and it cost him a loss.
"I've talked to Ryan about it and his feelings on it and the crowd started getting restless and Ryan wants to go out and put on a good show.  The fight wasn't real exciting, so he felt like he had to rush in there and make it a fight, make it exciting and that's what Lyoto banks on," Dollaway said.  "Lyoto, I believe, is waiting on that one punch.  He's going to wait around until it's there.  He's very patient. I have a five round fight, I can be more patient and time isn't going to run out me.  I've learned a lot off Ryan's fight."
Dollaway knows beating Machida is no easy task.
The former light heavyweight champion boasts an impressive record in the UFC with only five career losses overall. Every defeat on his record has come to either a champion or former champion in the UFC except for one (Phil Davis) so it's safe to say if someone beats Machida, they are amongst the best of the best in the world.
It's for this very reason why Dollaway looks at his fight this weekend as a No. 1 contender's match.  He's heard a lot about fellow middleweights Ronaldo 'Jacare' Souza and former Strikeforce champion Luke Rockhold being at the top of the list when it comes to title shots in 2015.
Dollaway has a much different plan in mind.
"I've told other people I feel I've won my last five fights -- the Tim Boetsch fight was very close and very controversial -- but when I fought him he was a top 10 guy.  The Francis Carmont fight, he was a top 10 guy and I disposed of (Cezar) Ferreira pretty easily and I think this is the best I've been in my career," Machida said.
"I think a victory over Lyoto will prove that. It should leap frog me to the front."
The notion that Dollaway might jump over names like Jacare and Rockhold will probably upset a few people, but the Ohio native isn't worried about hurting anybody's feelings.  He's worried about getting that 12-pound gold belt wrapped around his waist because now is the time to make it happen.
If he beats Machida this weekend, Dollaway isn't looking to face another contender or fight someone to move up the rankings.  Plain and simple, he wants a title shot and anything less just isn't getting the job done.
"The answer's no. I don't need another fight. I'll be ready" Dollaway said. "I don't want to take that risk of suffering another injury or something.  I've come back from two of them, two major surgeries, and I know you don't come back the same as you were before.  It's hard to work through those and I don't want to take that risk.
"If I can get the job done against Lyoto -- I want a title fight."
---
---