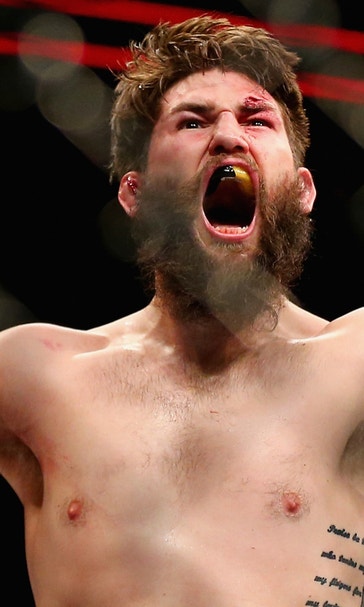 Bryan Barberena pulls off huge upset over Warlley Alves at UFC 198
May 14, 2016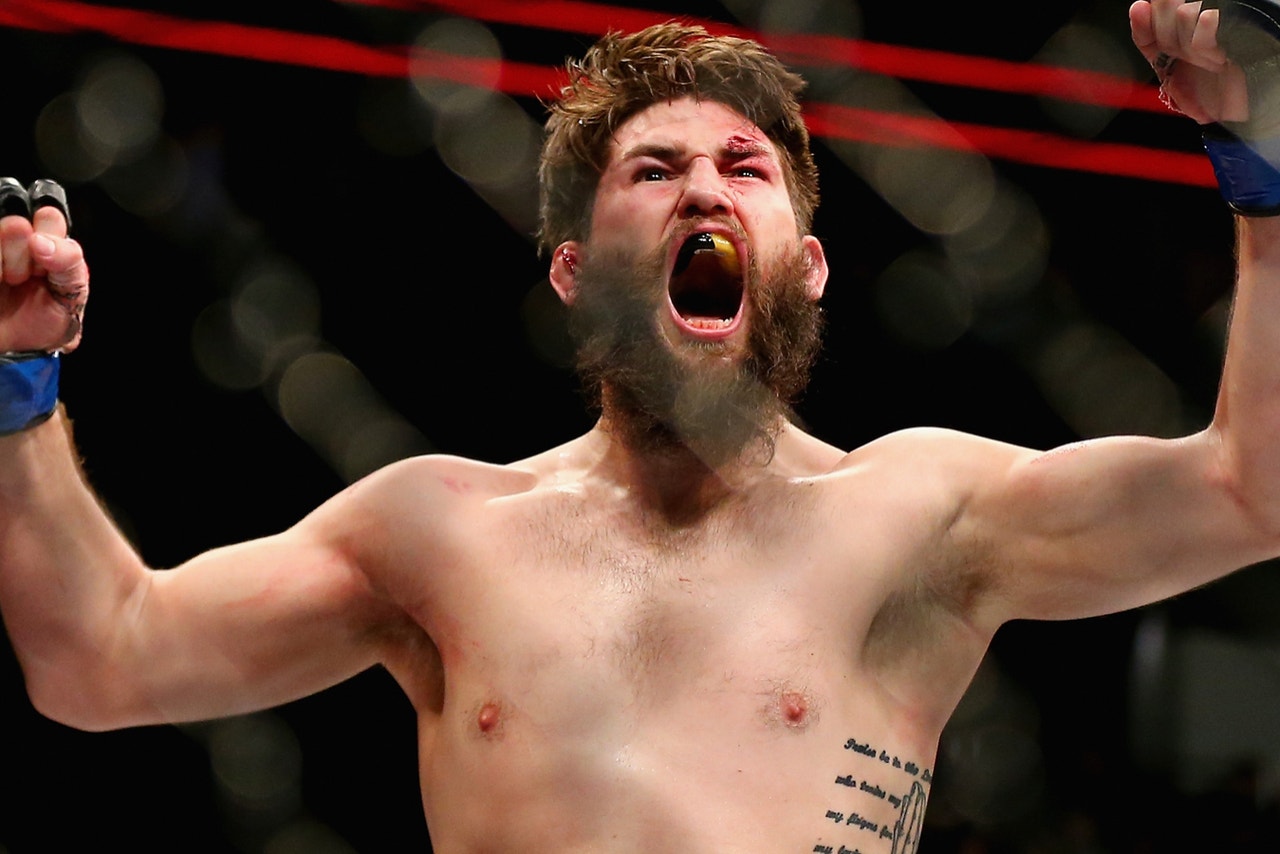 Bryan Barberena was one of the biggest underdogs going into UFC 198, but it only served as motivation as he out-worked Warlley Alves to earn a unanimous decision victory.
Oddsmakers had Barberena as a whopping five-to-one underdog as he stepped into hostile Brazil territory, but the American made the most of his opportunity with a win in a grueling three-round war. 
Barberena prides himself on being tough, and he had to use all of that and more as he endured a rough first round against Alves, zapping the Brazilian's gas tank in the process.
Alves is known for being a very fast starter, while Barberena isn't always the quickest out of the gates. And that's exactly how this fight started on Saturday night.
Alves immediately charged forward, and after catching Barberena sleeping for a moment, dropped down and looked for a guillotine choke. For a moment it looked like Alves had the submission, but Barberena ultimately slipped out to get back on the feet.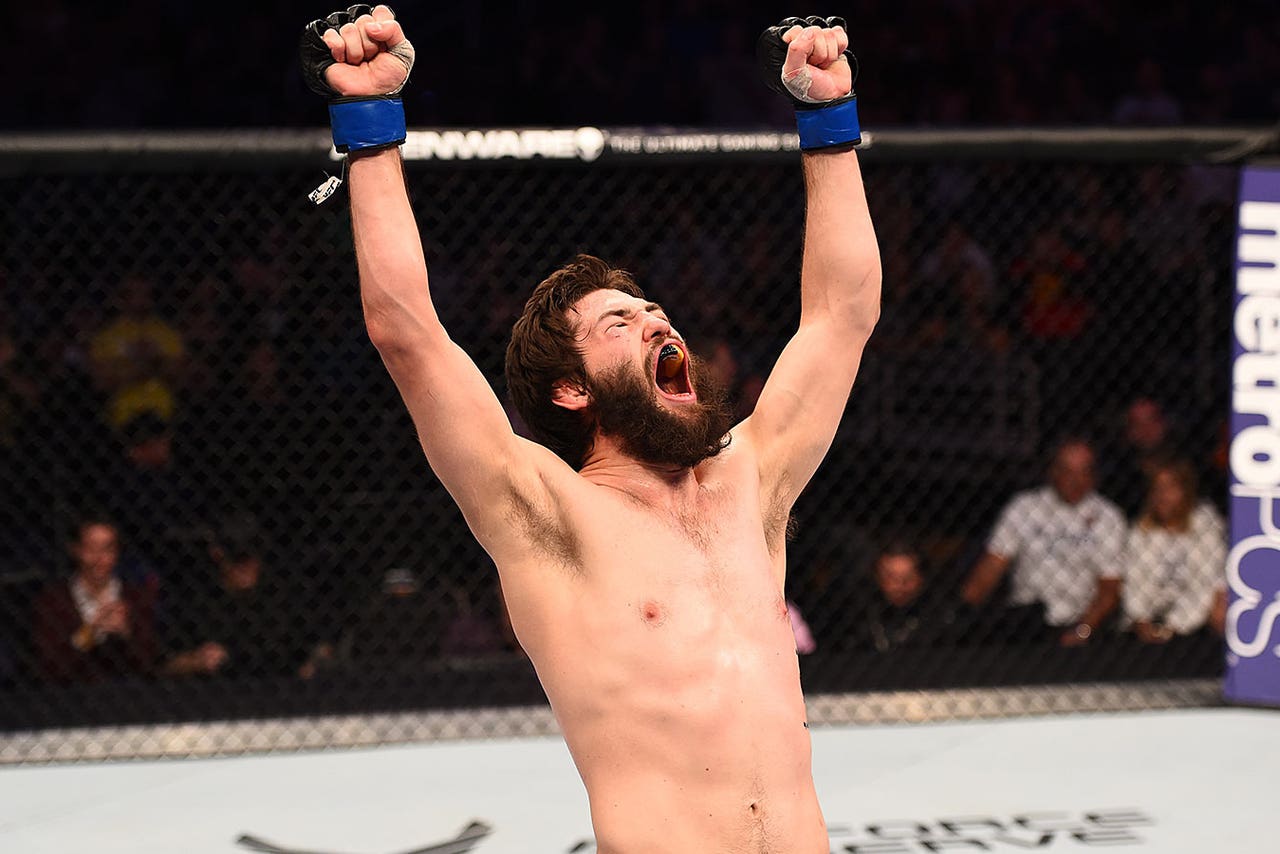 The two fighters then exchanged a heavy barrage of strikes throughout the remainder of the round, with Alves blasting away at the body while Barberena focused on kicks to the legs.
Alves started round two with the same kinds of attacks, continuously pounding away at Barberena with a series of hard body kicks, followed by straight punches while backing his opponent up against the cage.
As time ticked away, Alves started to slow and Barberena was able to land his best strikes of the fight with more than a few counter shots, popping the Brazilian while also opening up a cut over his eye.
Alves came out strong, but then started to slow just slightly in the final five minutes.
Barberena started to take advantage as he fired back with a series of clubbing left and right hooks that clobbered the Brazilian on the chin, severely affecting Alves' ability to put together any of his own offense.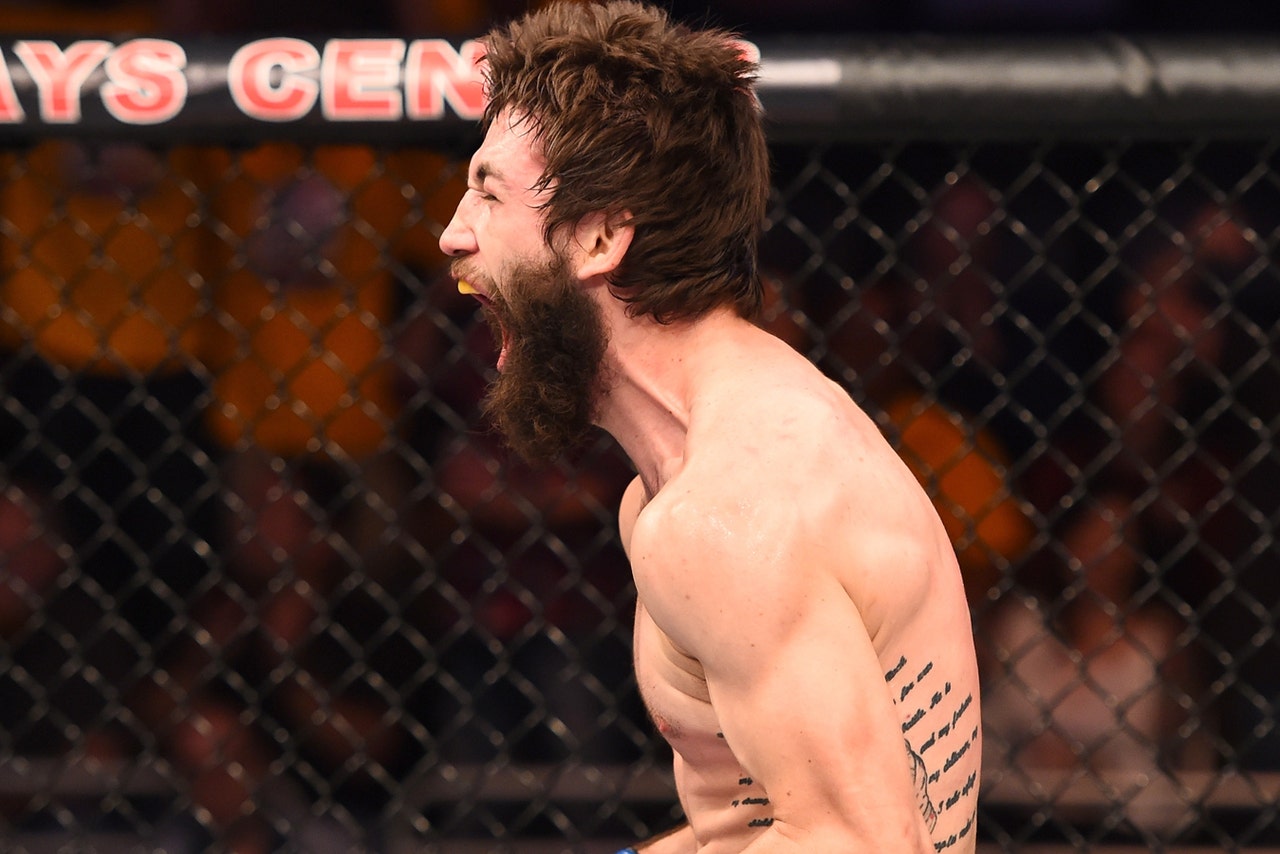 With less than a minute to go, Alves and Barberena both threw caution to the wind as they just started unloading with everything they had left before the final horn sounded.
Barberena held his head high after out-working Alves over three rounds when it was over. And the judges agreed, handing the American unanimous scores of 29-28 across the board and giving him the win.
The 27-year-old Californian has been very impressive in his last couple of outings. And with this victory over Alves, he just defeated one of the top prospects Brazil has produced in years. 
---
---