Ultimate Fighting Championship
Ultimate Fighting Championship
Brock Lesnar: Ronda Rousey is 'a man amongst women'
Published
Aug. 19, 2015 2:28 a.m. ET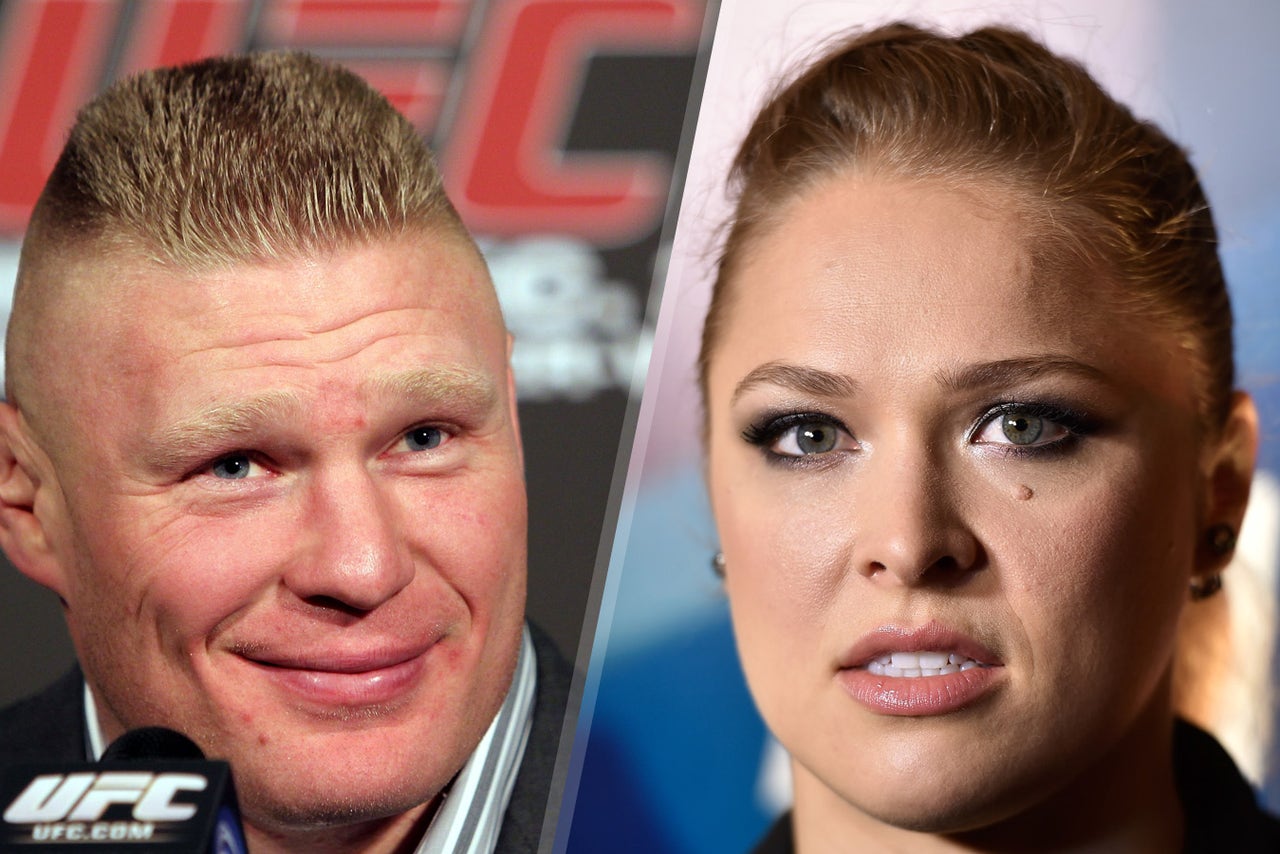 Brock Lesnar knows a thing or two about being a physically gifted alpha athlete who just seems to be bigger, stronger and better than the rest of the opposition.
Whether he was winning NCAA titles, hoisting the professional wrestling world on his back or capturing the UFC heavyweight belt in only his fourth pro fight, Lesnar has been a giant among men.
So it's understandable that he sees a lot of the same attributes that made him so good inside Ronda Rousey, who has been equally devastating during her UFC career.
She was the first woman from the United States to win an Olympic medal in judo before becoming the inaugural UFC women's bantamweight champion — a title she's yet to relinquish through six title defenses.
As dominant as Rousey has been dispatching her past four opponents in a combined 130 seconds, Lesnar says that's also part of the problem she's facing in her career while trying to create a legacy before she leaves the sport of MMA behind.
"She's a super athlete in a weak division. I really do," Lesnar said while appearing on ESPN on Tuesday. "She is a man amongst women in the women's division. I take my hat off to her."
Lesnar gives Rousey a ton of credit for being able to maintain such an incredibly busy lifestyle while still wrecking contenders in record time inside the Octagon.
Since leaving the UFC at the end of 2011, Lesnar has spent the past three years exclusively in the WWE where he stars as one of professional wrestling's biggest attractions. Still, Lesnar works a part-time schedule and rarely makes appearances outside of his contractual obligations to the company.
Meanwhile, Rousey wrote an autobiography that is being turned into a movie that she'll be starring in, she's filming movies left and right while appearing in virtually any and every interview requested, and doing all of this while being hailed as the most dominant athlete in all of sports.
"She's doing an excellent job at what she's doing," Lesnar said. "I don't know how she's juggling everything — movies and this, that and the other thing, going to Brazil and kicking butt over there and doing all the stuff she's doing. My hat's off to you, Ronda."
All the compliments aside, Lesnar can't ignore the obvious when addressing Rousey's run in the UFC, where she's blitzing opponents in a matter of seconds, and only one opponent has taken her past the first round in her entire 12-fight career.
Rousey is the best of the best, but according to Lesnar, she's carrying a sledgehammer while her opponents always seem to show up with nothing more than their fists and a prayer.
"I'm not taking any talent away from her at all," Lesnar stated, "but I think she's a super beast — a super freak — in the women's division."
---
---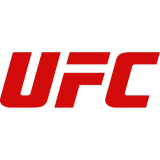 Get more from Ultimate Fighting Championship
Follow your favorites to get information about games, news and more
---