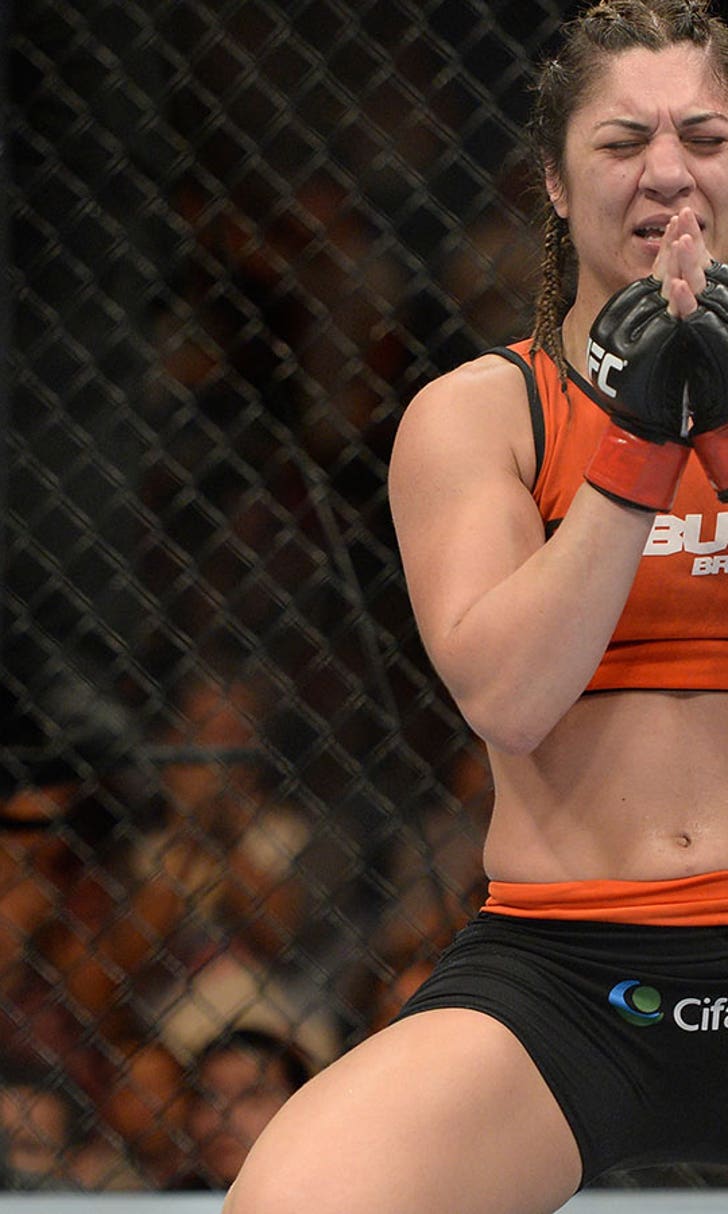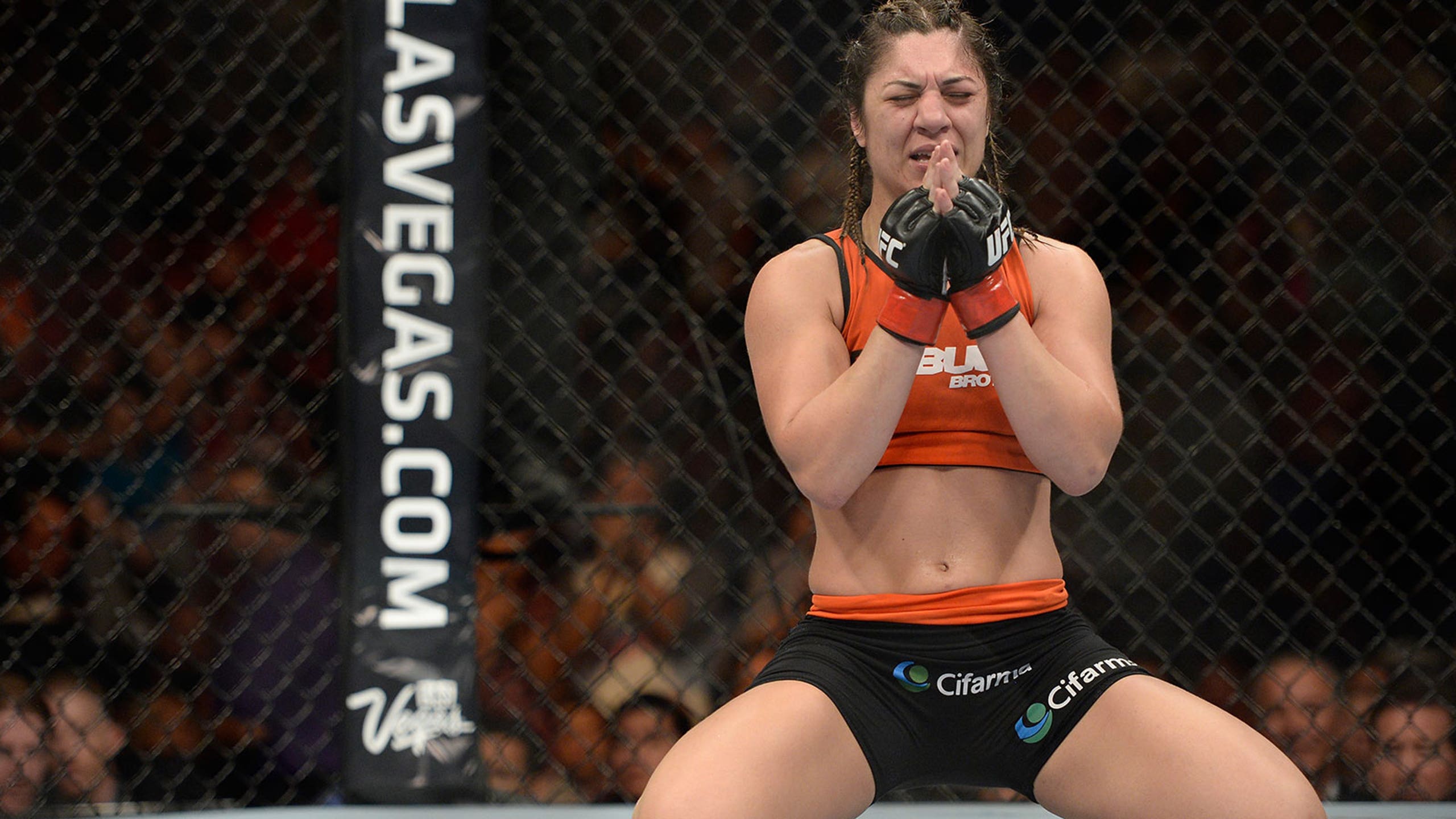 Bethe Correia undergoes eye surgery to repair torn retina
BY Elias Cepeda • November 19, 2014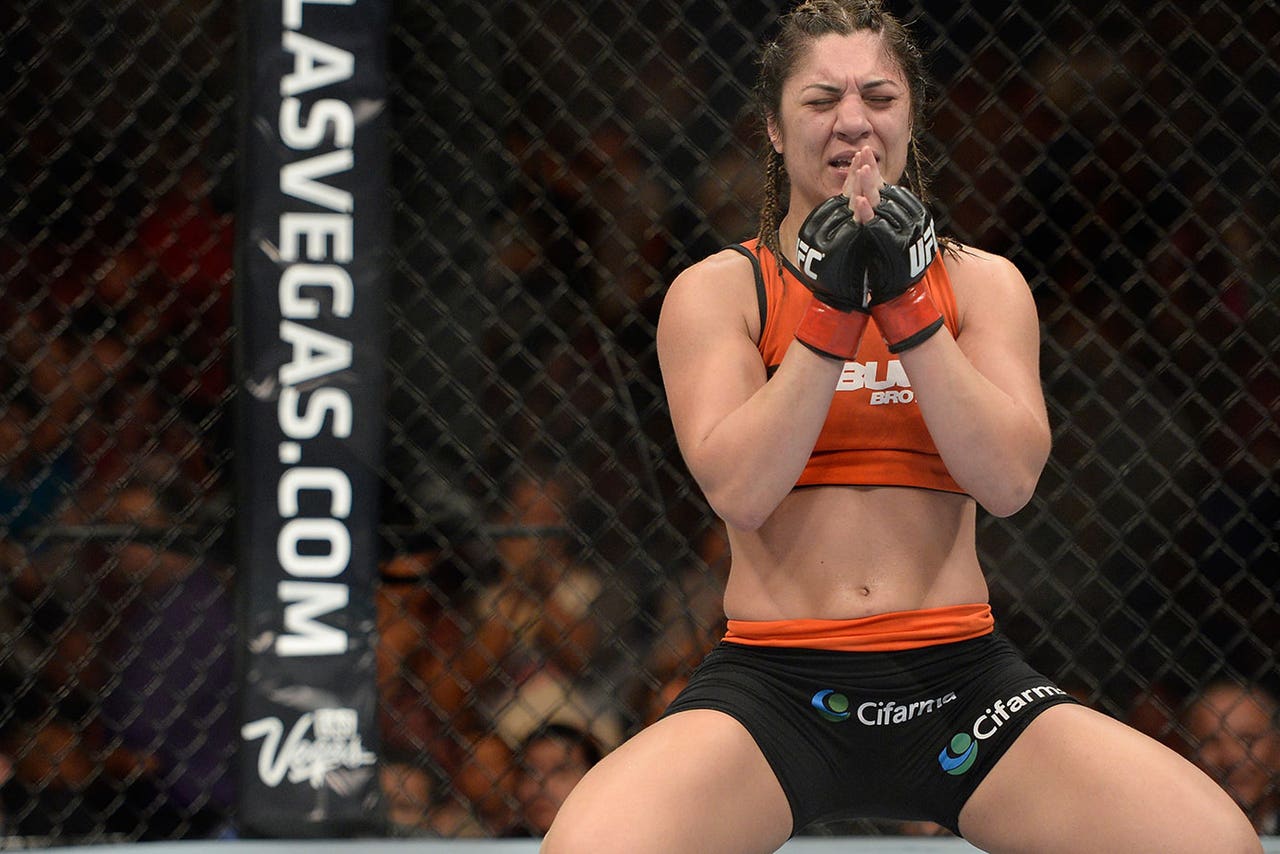 Earlier this month, Bethe Correia (9-0) revealed that she was forced to decline a fight with former bantamweight title challenger Miesha Tate (15-5) because of an undisclosed injury. On Wednesday night's episode of UFC Tonight, Ariel Helwani reported that it was a recent eye injury that prompted the undefeated Brazilian to turn down the fight with Tate.
Helwani reported that Correia's coach Wallid Ismail told him that the fighter suffered a retinal tear in her right eye in October during training. Correia has since reportedly undergone surgery. 
According to Helwani, Correia is hoping to return to competition by March or April. Tate will face fellow former title challenger Sara McMann (8-1) Jan. 31 at UFC 183.
Prior to Correia turning down the fight with Tate because of her torn retina, the two sparred verbally for weeks. In response to Tate initially saying that she wanted to fight "Pitbull," Correia told FoxSports that she would "never run from a challenge."
Correia punctuated her three-fight UFC win streak with a TKO victory over Shayna Baszler (15-9) in August at UFC 177. Unfortunately, for now, her injured eye puts a speed bump in her title fight ambitions.
---
---