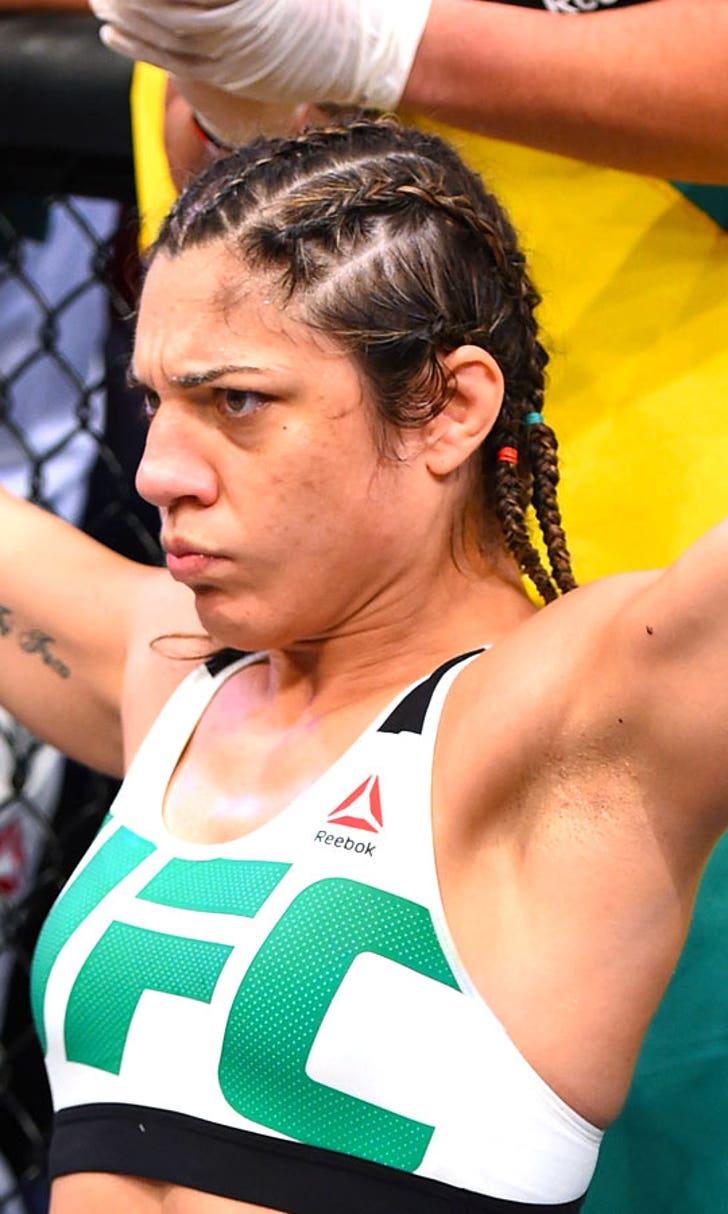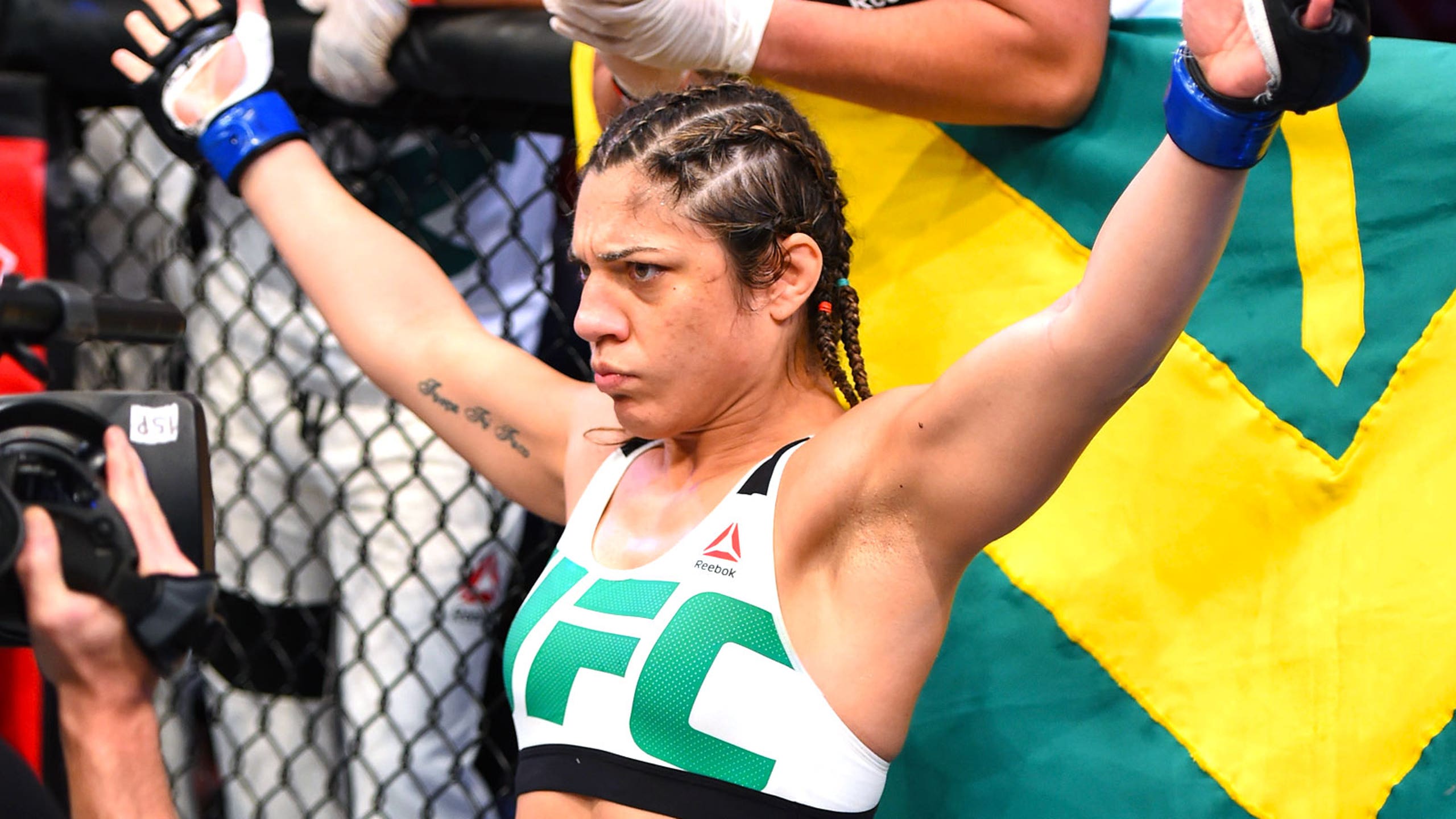 Bethe Correia: 'I don't regret anything' I said to Ronda Rousey
BY Damon Martin • August 2, 2015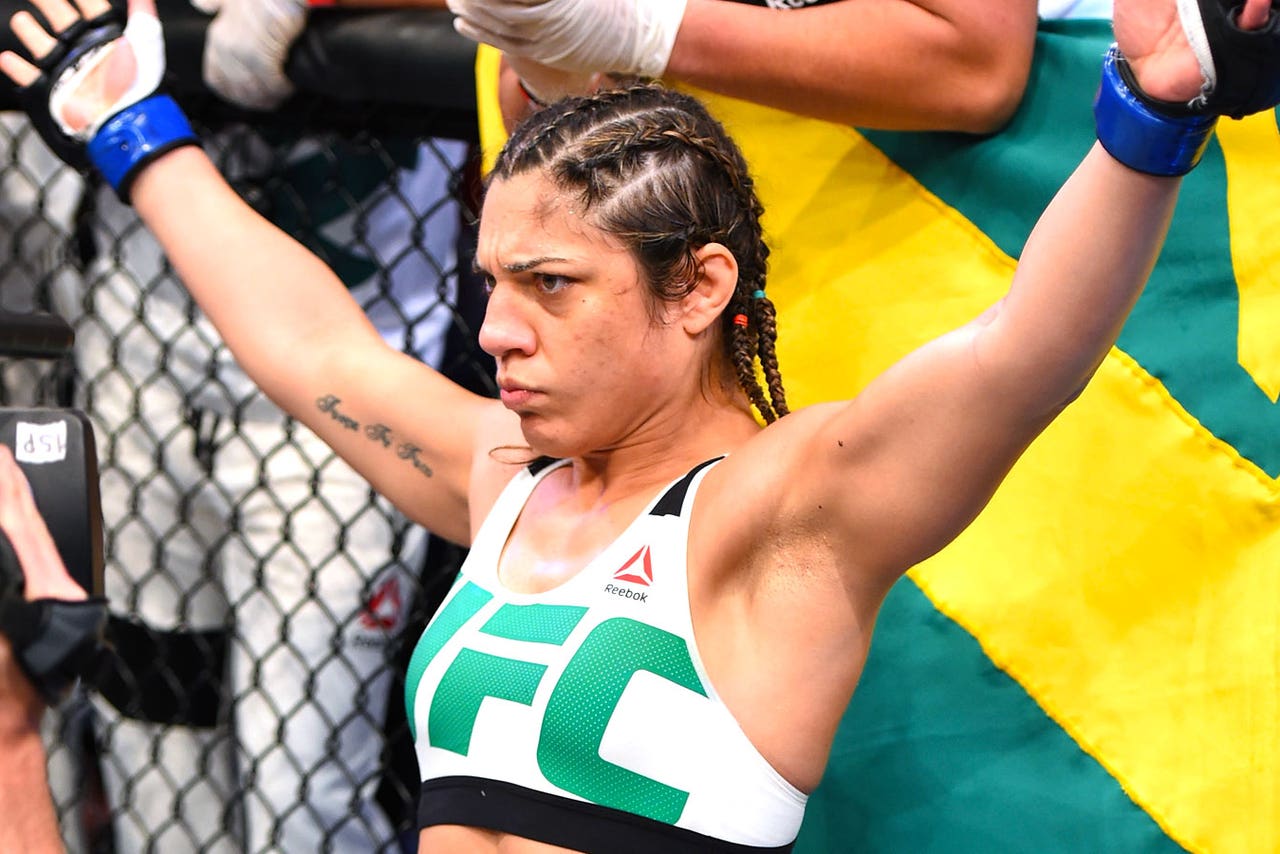 Prior to UFC 190 in Brazil, Bethe Correia did everything in her power to get under Ronda Rousey's skin and it clearly worked as the women's bantamweight champion said the fight was truly personal and she wanted to make the top contender pay for the comments she made.
The most egregious remark happened back in May when Correia said that she hoped Rousey wouldn't kill herself after losing the UFC title.
It struck a little too close to home for Rousey, whose father took his own life when she was still a child and the fight went from promotion to personal in an instant.
Rousey got her revenge in the best way possible inside the Octagon with a head-rattling 34 second knockout in the first round of her fight with Correia on Saturday night.
Despite the result and the knowledge about Rousey's father, Correia still doesn't regret anything she said to help promote the fight. UFC 190 might go down as one of the biggest cards of the year and Correia says she's proud to have helped build it to that level so she can't say 'I'm sorry' for any of the things she said.
"I don't regret anything. Everything I said was very sincere," Correia said at the UFC 190 post fight press conference. "It was my point of view and what I believed in. I think I did a great job. The event was wonderful. It wasn't the result that I wanted, but I think everything that I said was something that I thought.
"I'm a very sincere person and I don't take back anything that happened. But of course this fight, I have a lot of lessons I learned. But I'm very satisfied with my job."
Rousey said she considers the matter closed because she put Correia to sleep in just 34 seconds and doesn't expect to see her land another title shot ever again.
As far as the fight goes, Correia isn't demeaning her performance even with the lightning fast finish. She believes she was doing everything right until Rousey uncorked the punch that led to the end of the fight.
"I think she felt my strikes and she tried to grab me and I defended her takedown. I thought I was doing the right things. In that moment I felt like she connected with the punch and that's it," Correia said. "That's the fight."
The loss was the first of Correia's career and she now joins a growing list of contenders including Cat Zingano and Sara McMann who suffered the same fate thanks to Rousey. 
---
---