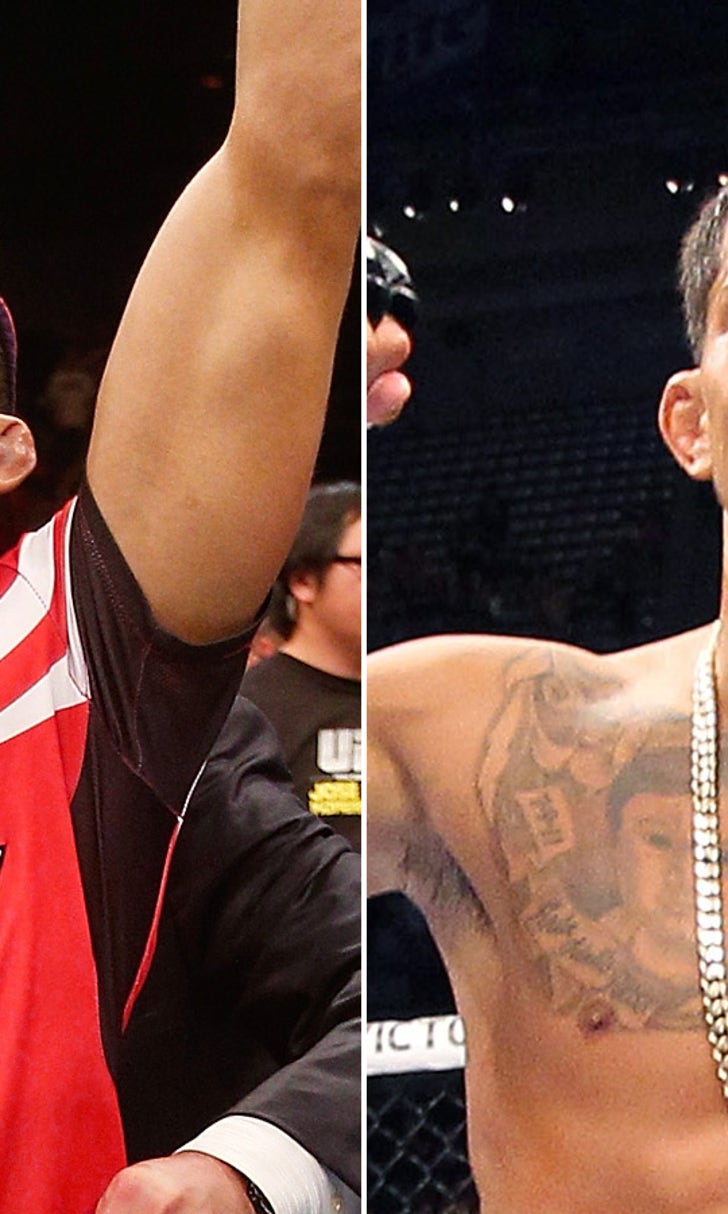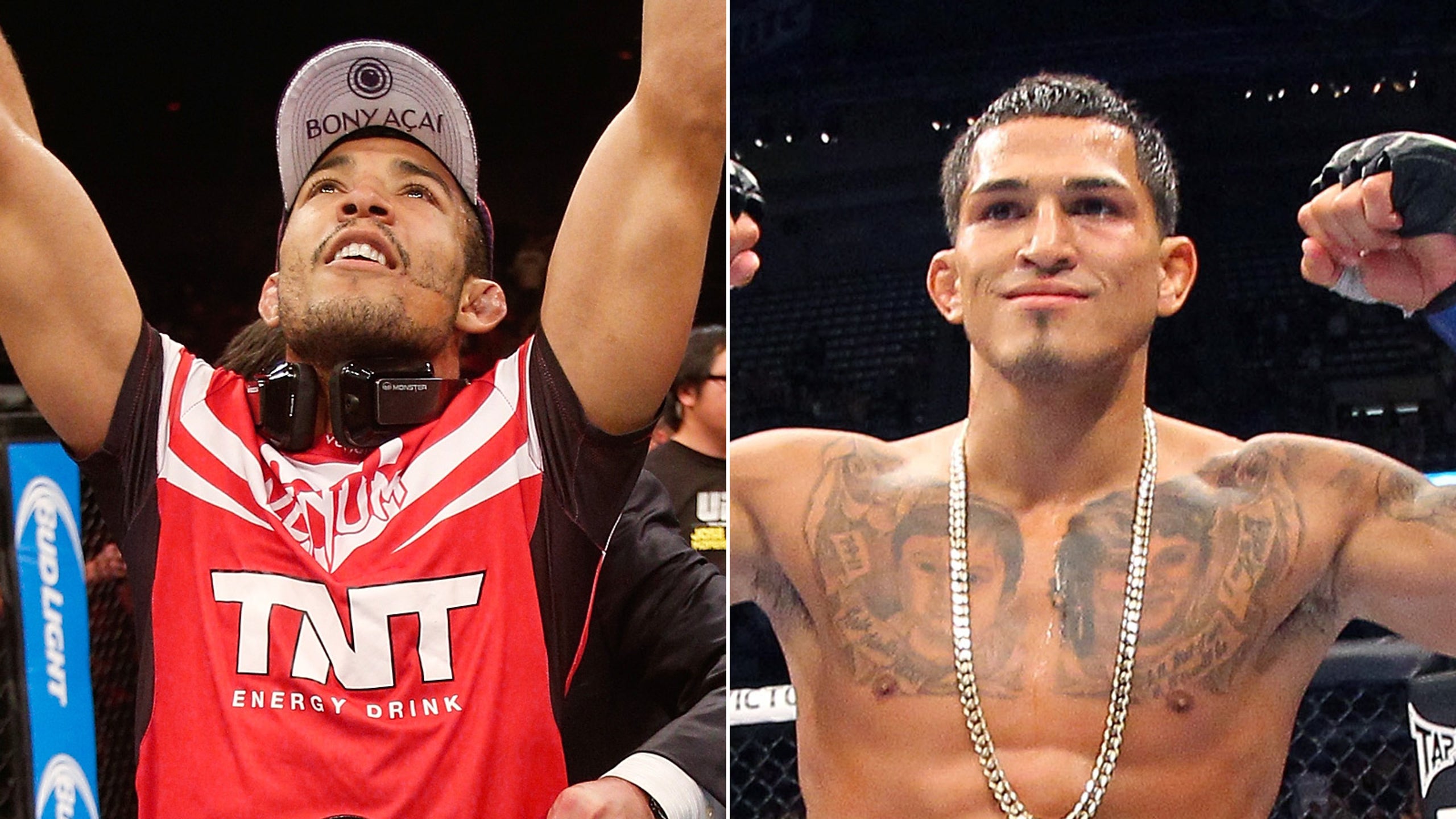 Anthony Pettis vs. Jose Aldo superfight for lightweight title on deck
BY Damon Martin • February 2, 2014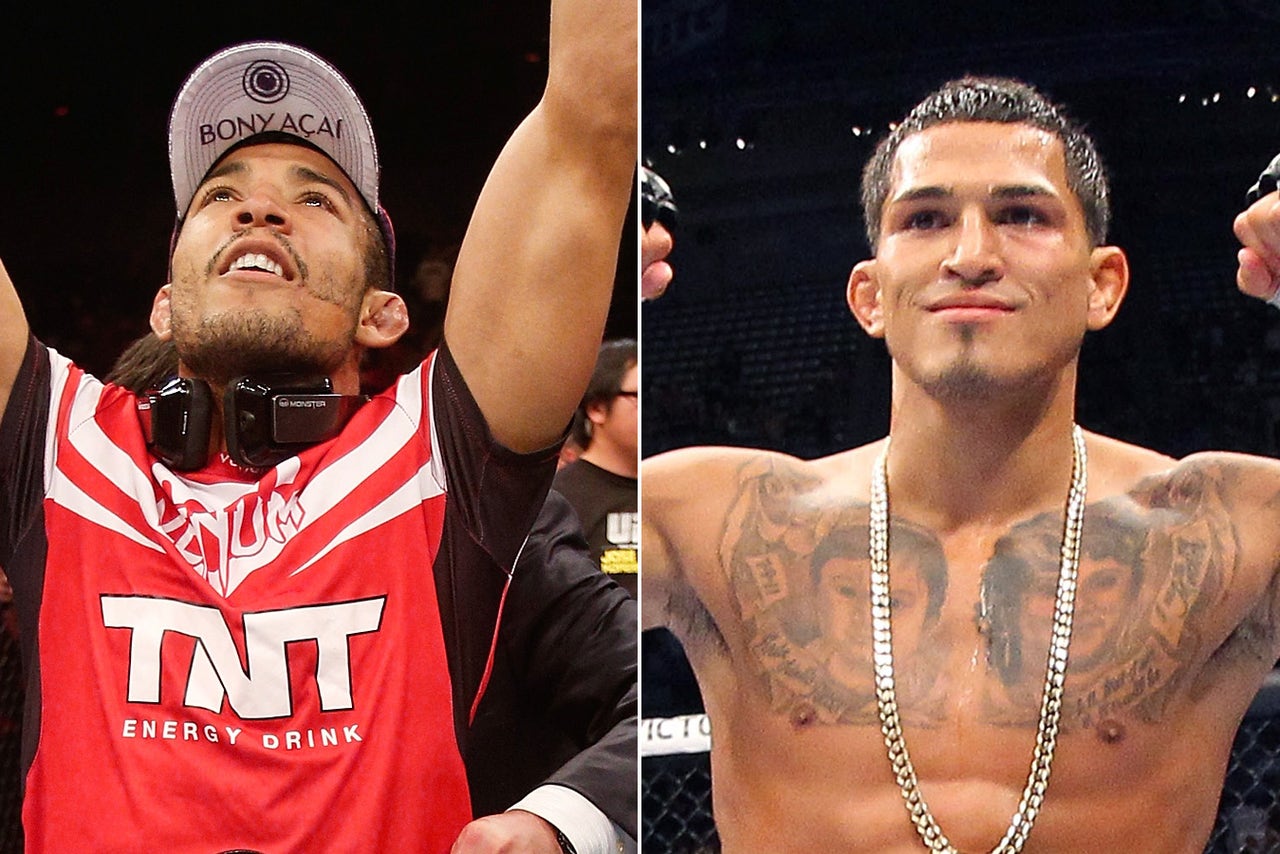 It would appear Jose Aldo's latest title defense against Ricardo Lamas will also be his last at featherweight, at least for now, because the only champion at 145 pounds in UFC history is ready to go up to lightweight and challenge champion Anthony Pettis for the belt.
It was almost exactly a year ago, when Aldo was coming off a win over Frankie Edgar, that Pettis was offering to drop down to featherweight to challenge him for the belt, but injuries scrapped the fight from ever taking place. Now with Pettis sitting as the 155-pound champion, Aldo seems ready to finally move up a division and make the superfight happen between two of the best pound-for-pound fighters in the sport.
"It's not me, it's about Dana. I'm ready, I've always been ready, I want that fight, everybody wants the fight. If the fight was tonight, I would fight him so it's up to the UFC and Dana," Aldo said after his sixth consecutive title defense at UFC 169 Saturday night in Newark, N.J.
"I want the fight, Pettis wants the fight, the fans want the fight. So why not? We are ready to fight so let's get the fight."
For years, Aldo has teased about an eventual move up to 155 pounds, but always left the final decision up to his management team and coaches. Now with his win over Lamas secured, Aldo appears determined to move up in weight and conquer an entirely new division while settling a long-standing grudge with Pettis in the process.
Aldo's willingness to move up made UFC president Dana White's job very easy and now he will begin the process of putting the fight together as soon as Pettis is cleared to return to action following knee surgery.
"Sounds like we've got a fight," White said.  "That was easy, we got that deal done.  One more thing I don't have to do on Monday."
Moments after White made that declaration he got a message from Pettis, who was watching the fights at home in Milwaukee.
"Anthony Pettis just called — he said he absolutely, 100-percent wants the Aldo fight and he'll take it. So there you go," White said.
As far as Aldo's title goes, White didn't relent on an earlier statement he made saying that if the Brazilian moves up to lightweight to challenge for the belt that he would have to relinquish his belt at 145 pounds.
If he loses, however, White said Aldo can go back down to 145 pounds if he chooses and challenge for the title again if he wants.
"The answer is yes — he would vacate the title, move up to 155, fight for the title, if he didn't win the title he could go back and challenge for the 45-pound title again, if he wanted to do that. Or he wins the 55-pound title and two other guys will fight for the 45-pound title," White said.
The good news regardless of the title situation at featherweight, for the first time since BJ Penn moved up as the lightweight champion and challenged Georges St-Pierre for the welterweight title, the UFC is on the cusp of a superfight.
All that stands in the way of the title fight being official is Pettis being cleared to return to action, but that date should happen sometime this summer and then he can finally face Aldo in what should be one of the biggest bouts for all 2014.
---
---