Amanda Nunes still taking shots at Ronda Rousey's head coach
BY Damon Martin • January 18, 2017
Just moments after Amanda Nunes finished Ronda Rousey at UFC 207, the women's bantamweight champion put a finger up to her lips while looking directly at her opponent's head coach Edmond Tarverdyan as if to silence him following her 48-second knockout.

At the post-fight press conference, Nunes was very critical of Tarverdyan as a coach and now weeks later it's clear she's still not a fan of how he prepared Rousey for the fight.

Speaking with "FOX Sports Live" on Tuesday, Nunes says that Tarverdyan had no clue how to get Rousey ready for the fight and it showed with her performance.

"I knew it was going to be like that. She doesn't know how to train for me," Nunes said. "She has a boxing coach. I'm not a boxer. I'm a MMA fighter."

Tarverdyan has come under intense pressure for his coaching style, especially considering Rousey's last two performances ended with two brutal knockouts in a row. Add to that, Tarverdyan's coaching resume in the UFC outside of Rousey has been rather abysmal with fighters like Jake Ellenberger, Shayna Baszler and Jessamyn Duke all leaving his gym following several losses.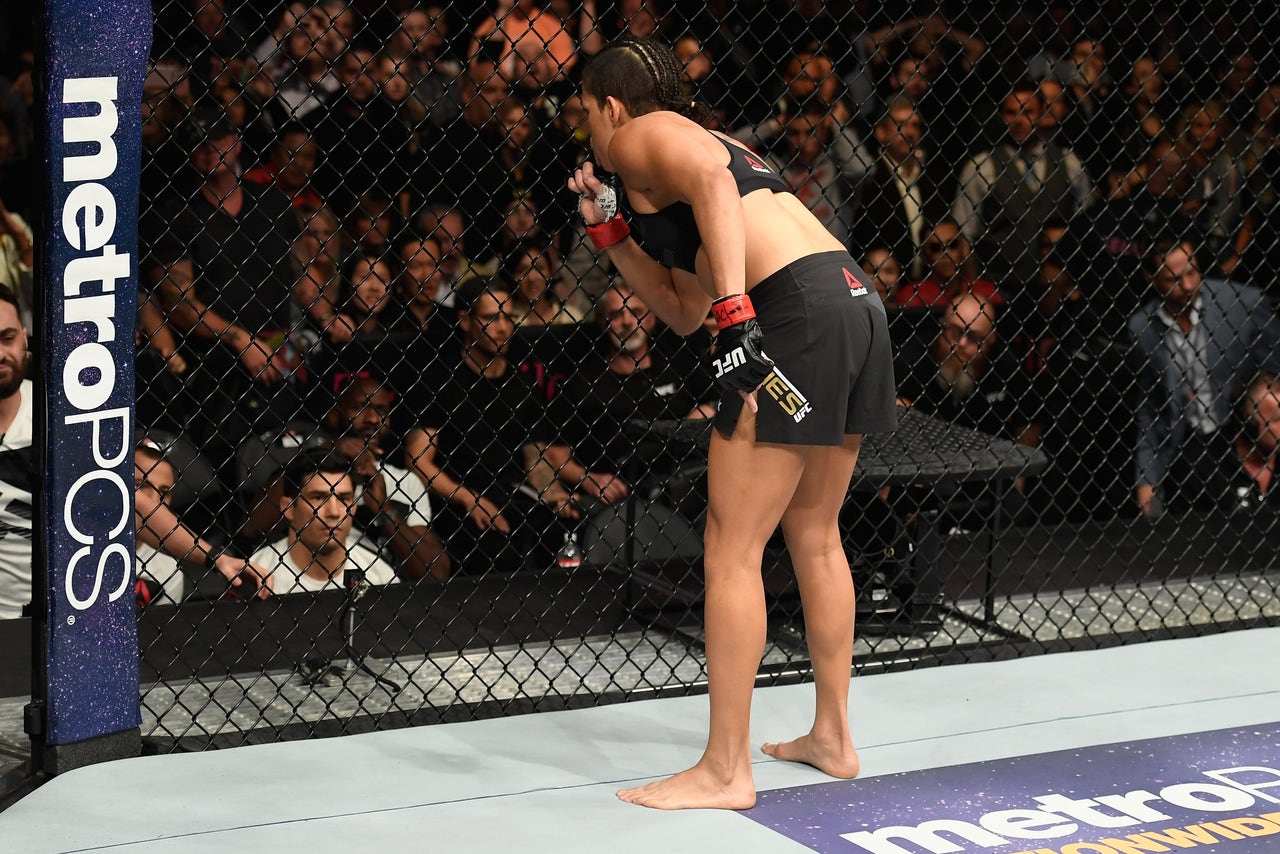 Nunes says she knew the fight belonged to her after the first exchange when she fired off an opening jab that snapped Rousey's head back.

At that moment, Nunes saw how Rousey reacted and that was all she needed to unleash hell on the former champion with a barrage of strikes that brought an end to the fight less than one minute into the first round.

"When I connected with the first jab, her face (was) like wow," Nunes described. "I saw. She kept going to the other way, the way when I connect with the other hand. That time, I saw she's done."




Since the fight ended, Rousey has asked for time to reflect on her defeat but hasn't made any clear indication on whether or not she will return to the UFC again.

Nunes believes that Rousey still has plenty of fight left in her, but she has to get away from Tarverdyan or that will probably signal the end of her career.

"If she [does] not change the people around her, the coach and everything, I think she will retire," Nunes said. "I think she has to make some change.

"If she can't, I think she will retire."


---
---