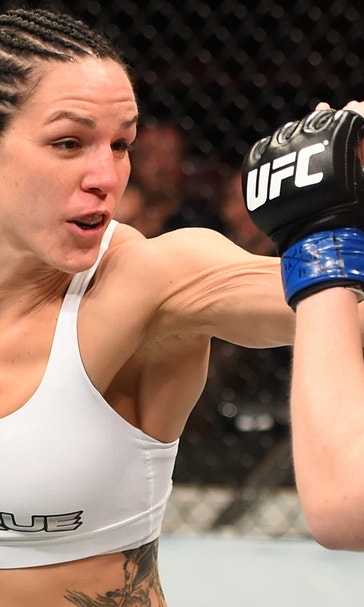 Alexis Davis issues a challenge to UFC champion Amanda Nunes
BY Damon Martin • November 15, 2016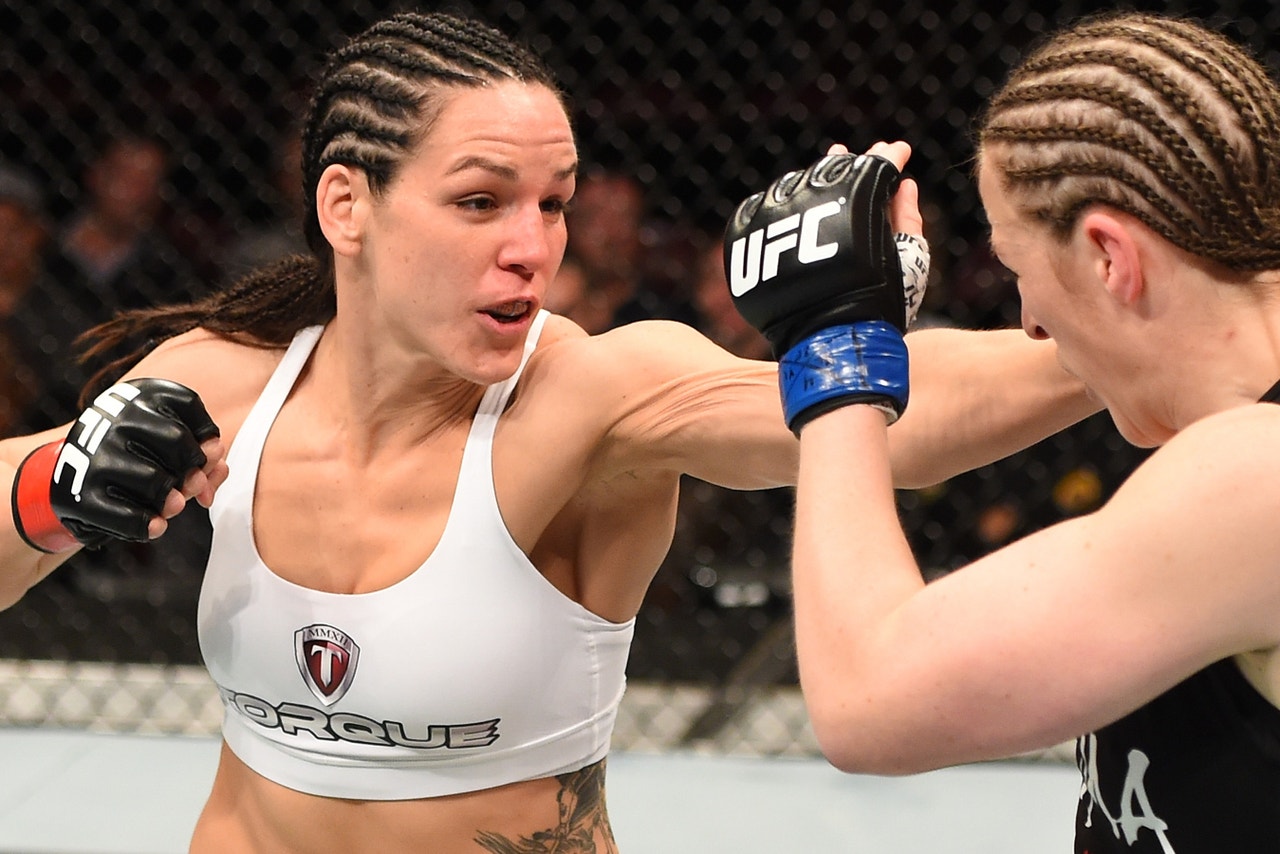 After taking a break to have her first child, Alexis Davis is ready to return to the UFC and she's got her sights set on the women's bantamweight title.
Now that might seem like a lofty goal considering Davis has been out of action since April 2015, but she has a very special interest in the belt now that it's wrapped around the waist of Amanda Nunes following her blistering performance to submit Miesha Tate at UFC 200.
See long before Nunes was the women's bantamweight champion in the UFC, she was a highly touted prospect fighting in Strikeforce, who made an incredibly impressive debut with a 14-second knockout over Julia Budd.
The hype came crashing down around Nunes one fight later when she ran into Davis and got finished with a vicious second round TKO on the ground.  Now five years later, Davis is more than happy to offer Nunes a chance at redemption so long as she's willing to put the UFC bantamweight title up as collateral.
"I was like this would be a good time for me start talking some trash and got fired up," Davis told FOX Sports after watching Nunes win the title. "My coaches were like 'simmer down, just relax'. Just seeing that fight and obviously people advance and she's switched camps since then and I've switched camps since then, but if the UFC called me tonight and said 'hey do you want that fight?'. I'd say yes, you tell me when to be ready."
In her most recent fight, Davis lopped off one of those names after submitting Sarah Kaufman with a second round armbar submission and she would like nothing more than to erase a couple more losses from her record in the future as well.
That's why she knows Nunes has got to want the rematch with her for the same reasons because Davis finished her in such emphatic fashion the last time they met.
"Amanda if she hears this, I'm ready. I'm ready for whoever the UFC throws at me right now. I know how she's feeling. I know in my head how much I'd like to avenge my loss against Ronda. Losses, they stick to you and you always want them back," Davis said.
"When I got the (Sarah) Kaufman fight back, it felt like the best thing in the world to me. We'll just have to wait and see."
While Davis knows without a doubt Nunes would like the chance to avenge the loss, she's not so sure the new UFC champion will jump at a rematch in the near future.
See, Davis believes Nunes wants to hold onto the bantamweight title for a little while longer and a second fight with her will only end with the championship changing hands for the third time in three fights in the UFC.
If Nunes isn't willing to accept the challenge, Davis is more than happy to face any of the other top contenders in the division to earn a crack at the title in the near future.
More than anything, Davis is champing at the bit to resume her fighting career and she's just waiting for the time her manager calls to offer her a return to the Octagon.
"My head has never left. Just for me, I'm working on getting back into shape and I'm pretty close to making my comeback soon. I'm bugging Mike (Roberts) right now, I'm bugging my management all the time. When he called me about the interview, I thought he was calling me about setting up a fight. I'm ready to get back in there," Davis said.
"I'm dying to fight before the end of the year. I would honestly love to fight on the New York card but it's kind of hard with my scheduling for that. My niece has her "Make-A-Wish" and we're all going to Disney so I've got to put family first, but right before or right after that. I was just in the gym like the next month after I had (my baby). It's for my sanity cause otherwise I'll go crazy."
---
---