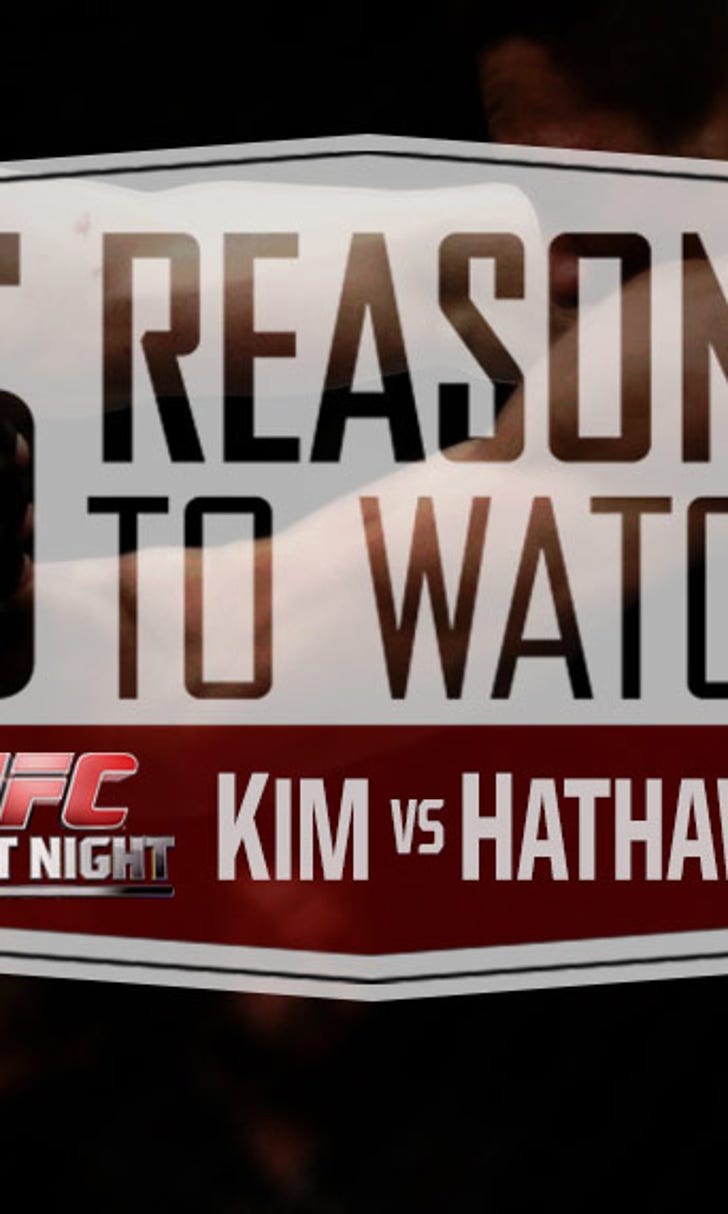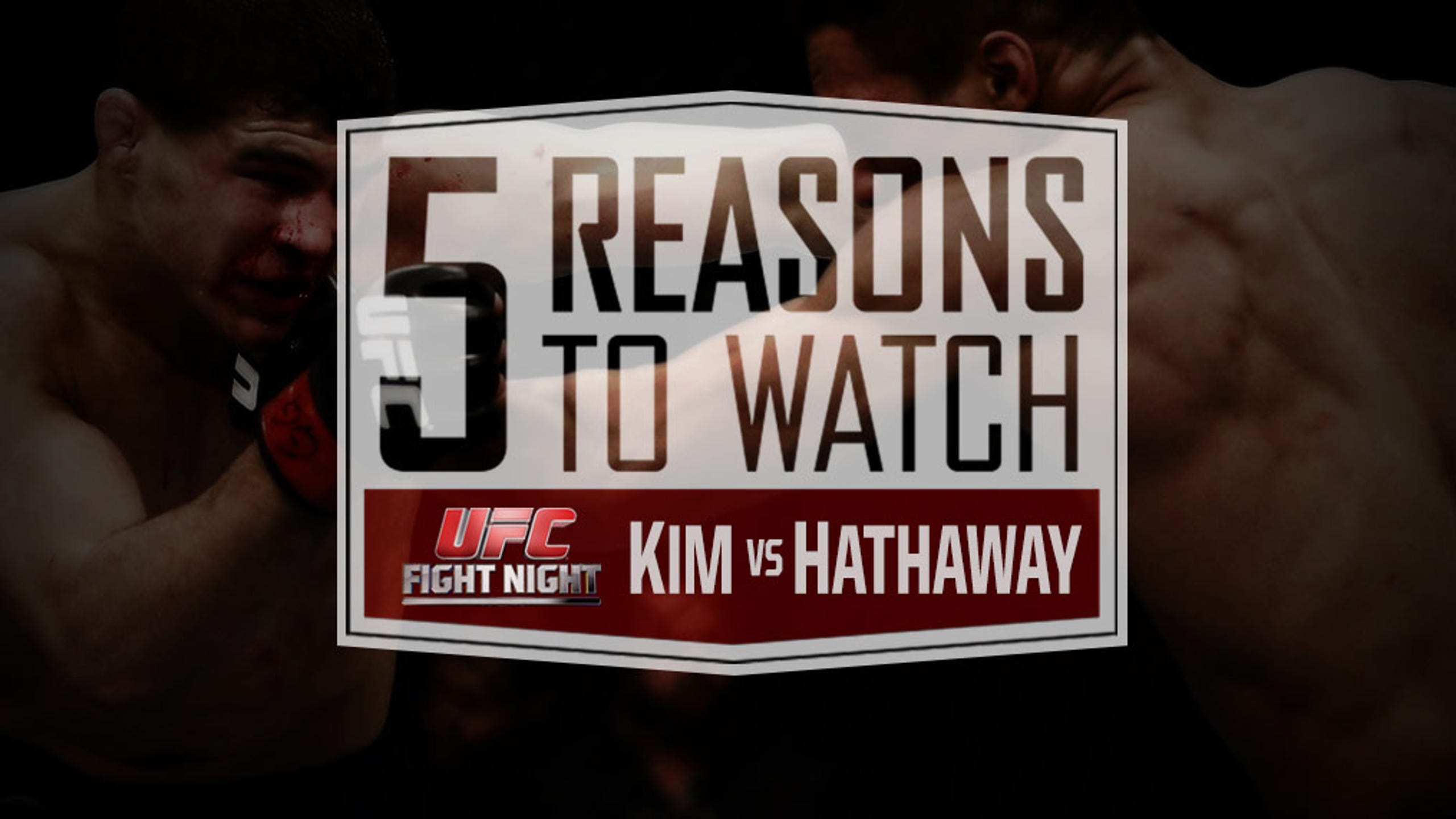 5 Reasons to Watch UFC Fight Night: Kim vs. Hathaway
BY foxsports • February 25, 2014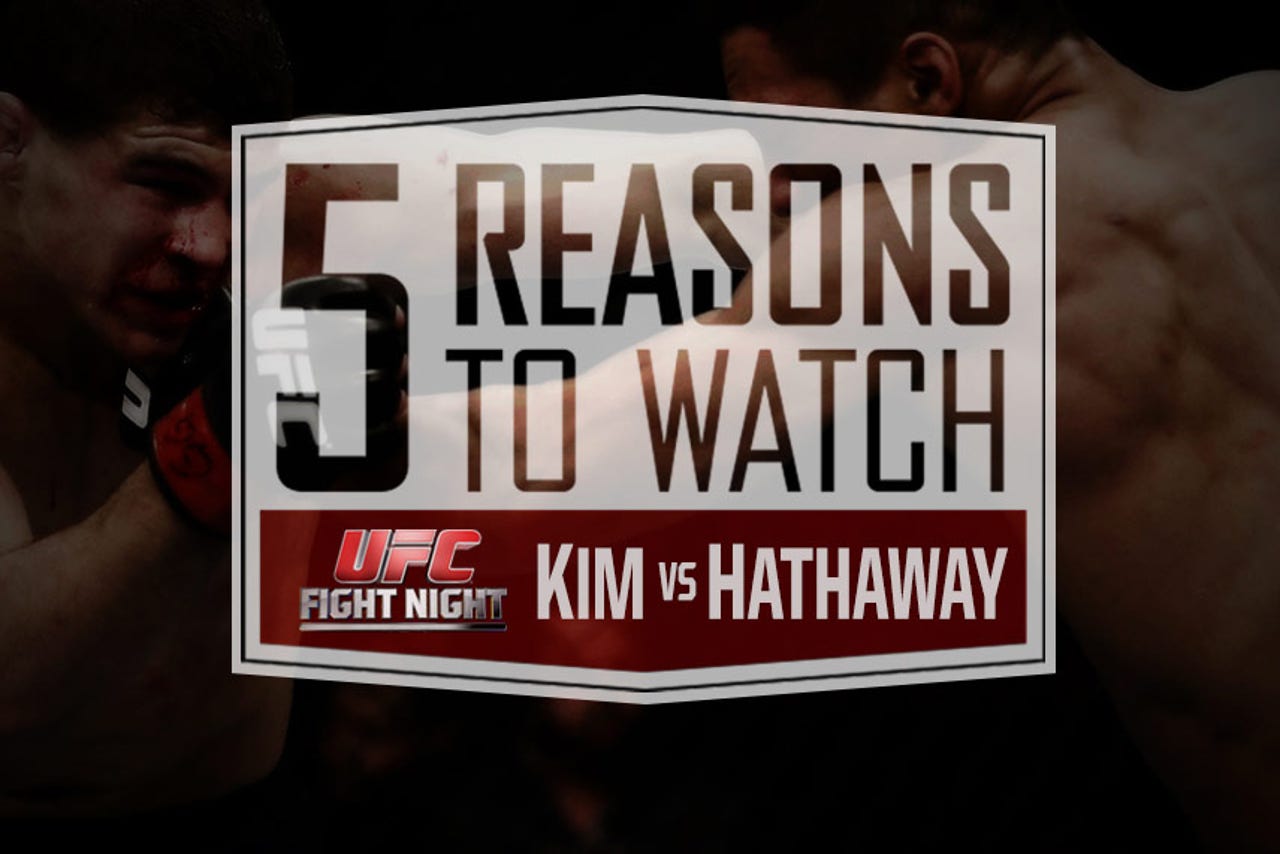 Program the coffeemaker the night before and feel free to keep your pajamas on—Saturday's UFC Fight Night event from The Venetian Macau on the Cotai Strip kicks off bright and early, with a main card start time of 8am on the East Coast.
Instead of groaning at the "rise and shine" start time of this 10-fight event that features the welterweight and featherweight finals from the inaugural season of The Ultimate Fighter: China, look at it this way: rather than waiting around all day to get your fight fix, this weekend you get to kick off the day with kicks to the head and all the other pugilistic goodness that is sure to ensue inside the Octagon.
If the idea of bacon, eggs, and the Ultimate Fighting Championship alone isn't a strong enough draw to drag you out from under your warm blankets on Saturday, keep reading—here are 5 Reasons to Watch UFC Fight Night: Kim vs. Hathaway.
Don't Sleep on Stun Gun
Two weeks ago, everyone was raving about Erick Silva's dominant victory over short notice replacement (and completely overmatched UFC newcomer) Takenori Sato. This weekend, the man who put Silva in a position to require a bounce-back win, South Korea's Dong Hyun Kim, returns to the Octagon and for some reason, "Stun Gun" is getting very little attention.
The 32-year-old Kim is the perennially forgotten man in the welterweight division, but that should change if he earns another victory on Saturday. Despite a three-fight winning streak and impressive 9-2 record (with one no contest) under the UFC banner, the surging dark horse contender doesn't get mentioned whenever discussions turn to fighters capable of moving up the ranks in the wide open 170-pound weight class.
A suffocating grappler from top position, Kim bucked his trend of taking fights to the scorecards last time out, catching Silva with a perfect counter left that sent the hyped Brazilian crashing to the canvas.
If Kim collects a fourth consecutive victory on Saturday, it will be impossible to keep ignoring him, especially if he earns another highlight reel finish like he did against Silva last time out.
The Return of The Hitman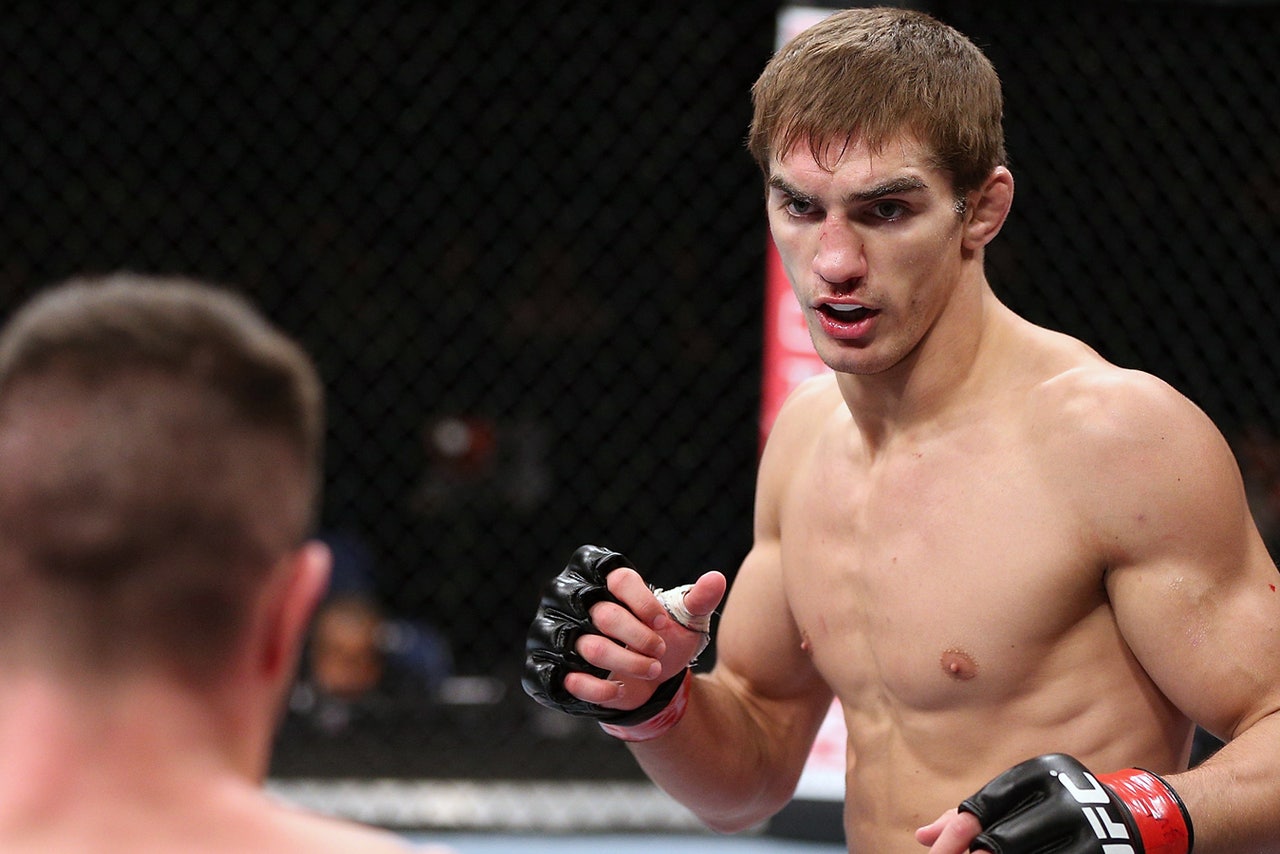 There was a time when John Hathaway was the top prospect in the UFC welterweight division.
After pushing his record to 13-0 with wins in his first two appearances in the Octagon, the British up-and-comer stamped himself as one to watch with an upset win of Diego Sanchez at UFC 114. Veteran Mike Pyle halted his unbeaten run next time out, but Hathaway rebounded five months later with another decision win, cementing himself as someone to watch in the organization's deepest weight class.
Unfortunately for Hathaway, injuries have limited him to just two fights since then and none since September 2012. Though he won both outings to push his record to an impressive 17-1, the now 26-year-old former prospect spent much of 2013 battling ulcerative colitis, a form of inflammatory bowel disease that made training impossible for the standout from Brighton, England.
With his colitis in check and the nagging injuries that scuttled a proposed return against Erick Silva last June healed up, "The Hitman" is ready to return and has the potential to make a quick climb up the welterweight ladder.
Unlike many of his countryman, Hathaway possesses a strong wrestling base, which he has showcased in wins over the likes of Rick Story and Pascal Krauss, and a win over Kim in Saturday's main event will throw him right into the thick of the chase in the 170-pound ranks.
Though he's been on the UFC roster for the last five years, Hathaway is just now entering his athletic prime. While the expectations that once accompanied him to the cage may have dwindled, all it takes is a strong effort Saturday night to prove to everyone that he still has the potential to be a force in the division once again.
Big Boy Bombing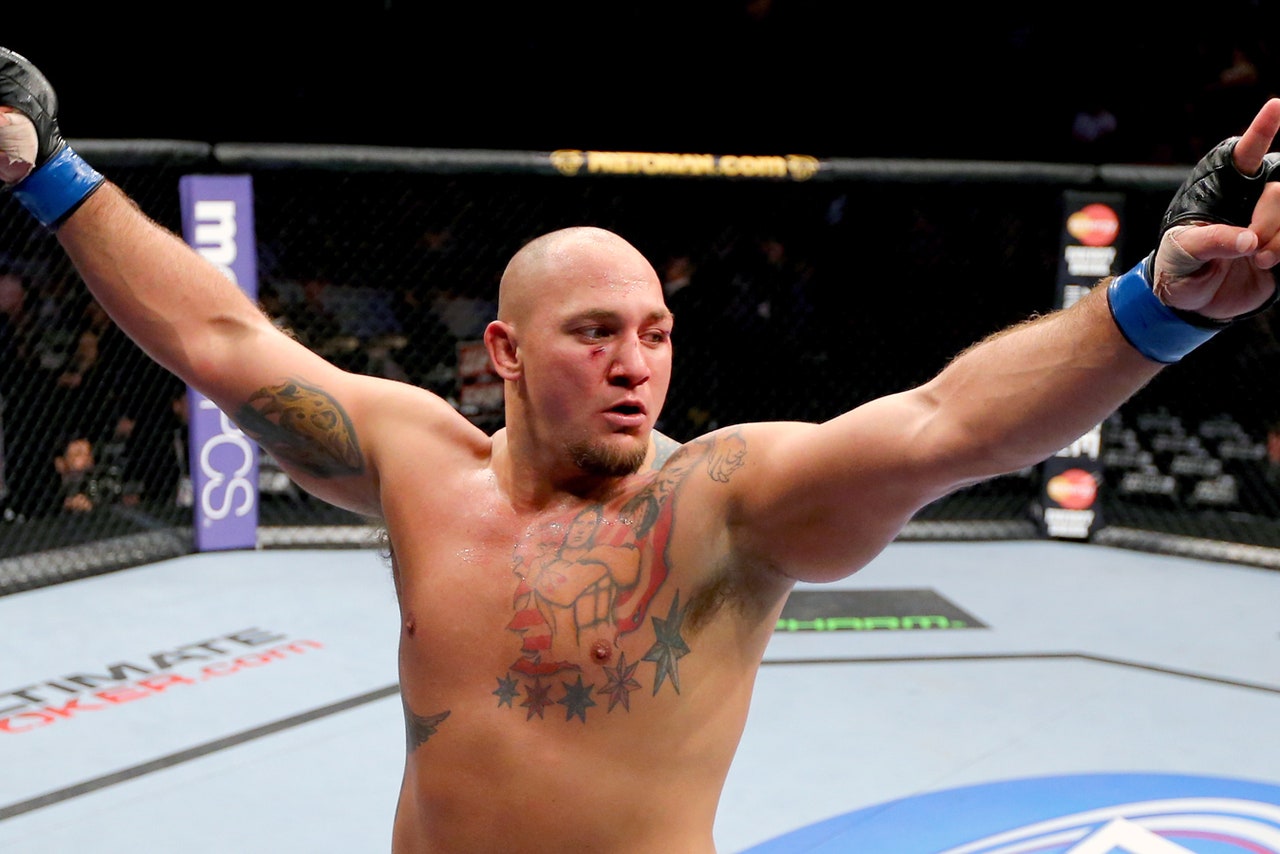 Let's be honest: everyone loves a good heavyweight slobberknocker!
Saturday night, a pair of veteran big men in need of a victory will face-off inside the Octagon, as former collegiate football stars turned professional fighters Matt Mitrione and Shawn Jordan meet in a bout that is sure to produce fireworks.
All nine of Mitrione's professional fights have taken place under the UFC, and seven of the TUF 10 alum's nine bouts have resulted in a finish. Jordan got his start on the regional circuit with a stop in Strikeforce before arriving the Octagon, and has gone 3-2 in his five UFC appearances to date. Just like Mitrione, the former LSU fullback doesn't go to decisions very often, with 17 of his 20 bouts ending inside the distance.
Both are highly athletic heavyweights with a penchant for throwing big power, which means the likelihood of somebody catching a walloping are high. With both guys backed into a corner a little, that likelihood climbs to 11, and a fight like that is always worth tuning in to see.
Veteran Grapplers Collide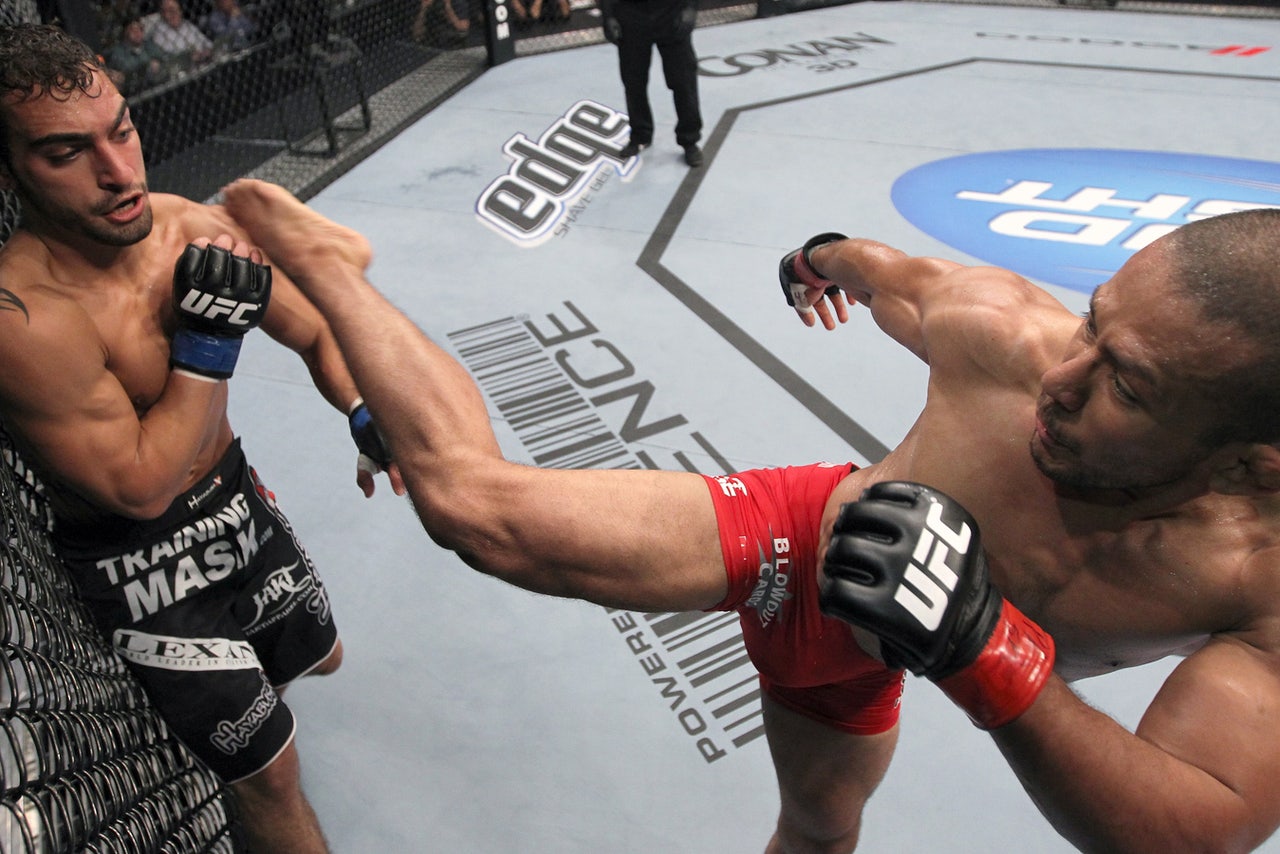 Ivan Menjivar and Hatsu Hioki kick off Saturday's main card in a featherweight bout that has the potential to be an entertaining technical grappling match.
Much like the ground battle between Yuri Alcantara and Wilson Reis two weeks ago, Hioki and Menjivar are highly accomplished on the canvas and their shared skill on the ground should produce some entertaining scrambles and possible finishes.
Though Hioki has been somewhat disappointing since arriving in the UFC as one of the top featherweights in the world, his best performance to date came opposite Bart Palazewski when the two faced off at UFC 144 in Japan. Without having to travel to the United States, we could see the former Shooto standout at his best.
And Menjivar is always fun to watch. Always. "The Pride of El Salvador" comes forward and leaves it all in the cage, and moving back down to the featherweight division could be a opportunity for the Tristar-trained veteran to embark on another winning streak.
No Drama, Just Scraps
This might sound crazy, but it's kind of nice to have a fight card that isn't surrounded by drama and hyperbole, and that has very little chance of ending in the kind of "divide the room" situation we had coming out of UFC 170.
That's not to say that people don't care about the athletes competing this weekend in Macau, but simply acknowledges the stakes aren't as high, and therefore emotions likely won't be either. Instead of readying to get entrenched for a hot-and-heavy Internet debate about the merits of a stoppage or the chances of the barista with a backstory, Saturday's fight card is a chance to just kick back and watch some guys slug it out.
And for some reason, that sounds really good right about now.
---
---