FIFA Men's World Cup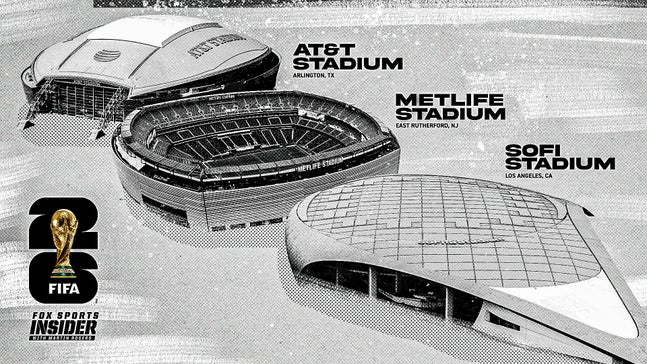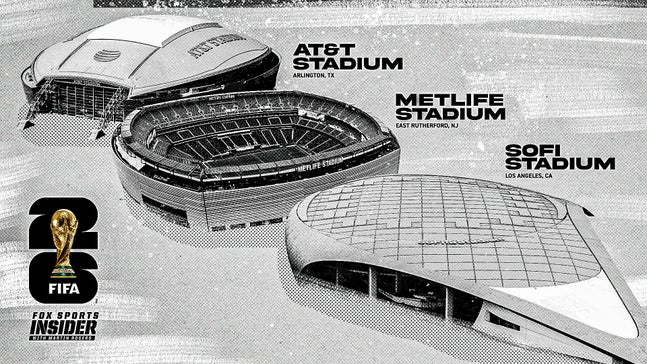 FIFA Men's World Cup
Why choosing the location for the 2026 World Cup final won't be easy
Updated
May. 24, 2023 7:26 p.m. ET
One of the juiciest battles of the 2026 men's soccer World Cup is taking place well ahead of time — and involves neither a ball kicked in anger, nor a kickoff whistle blown. 
Over the coming months — five years after the United Bid of the United States, Mexico and Canada was awarded staging rights to soccer's greatest showcase and a full three before on-field hostilities commence — some of America's heavyweight cities are slugging it out for the honor of staging the game that matters above all others. 
The World Cup final is up for grabs. And it's getting a little bit spicy. 
Los Angeles, New York and Dallas lead the way in terms of putting forward their case to be selected as the venue where the title of the world's best team will get decided. If the most recent final is anything to go by, a game for the ages that saw Lionel Messi finally lift Argentina to ultimate glory, you can see why they're trying so hard. 
Even beyond that, it is quickly becoming a point of pride between civic leaders in the respective locations. It is a big flex in a sense, with Los Angeles hosting a red-carpet FIFA launch last week and talking big about the Tinseltown's status as the entertainment capital of the world. L.A. hosted the men's final in 1994 and women's final in 1999 — both at the Rose Bowl.
The selection will likely be made towards the end of summer, though no date has been confirmed. Read into this what you will, but FIFA president Gianni Infantino attended last week's L.A. promotional event. 
"We don't know yet where the final of this World Cup will be played," Infantino told reporters. "This is still up for grabs, so to say. But Los Angeles will be one of the important cities of this World Cup." 
New York, meanwhile, staged its own brand launch for its World Cup involvement on the same day, and its organizing committee leaders were not shy about stating why MetLife Stadium at the Meadowlands should be granted the prestige of greeting the most watched game on the planet — ahead of the other options. 
"Yes, L.A. is known for its extravaganza and its appeal of Hollywood," New York Mayor Eric Adams told the New York Times. "But I think New York is the largest stage." 
New Jersey Gov. Phil Murphy added: "New York is the international capital of the world. With no disrespect to Dallas, we're talking about New York.'" 
Each of the major cities will get several games in any case, and it can be considered likely that whichever site gets the final, the other two would be favorites to get the semis. 
The possibility of the Dallas area as final host has been on the radar for a while now, with the ability of AT&T Stadium to expand to over 100,000 spectators for soccer being a pull. Dallas Cowboys owner Jerry Jones has long seen getting the final as an ultimate point of pride, and has not been afraid to lobby for it. It is important to note, however, that Arlington, where AT&T Stadium is located, is the largest United States city without a public transportation system.
The presence of a roof, however, may also help AT&T Stadium's chances, especially if it comes to a head-to-head against New York.
It is not an easy decision to make. L.A.'s historic edge has been tempered slightly by the necessity to resolve an issue regarding the width of SoFi Stadium, which was built with American football in mind. Furthermore, a California final would also probably require an early kickoff of around noon local time to accommodate the European time zones. 
More than anything, the battle shows what soccer has come to mean in the US, little more than a quarter-century removed from a situation where this country did not even have a fully-fledged professional league. 
It is a big deal here now, Major League Soccer soon to grow to 30 teams and American viewership of global leagues and international tournaments, such as the men's and women's World Cup, continuing to set records. 
Lost in all this is the reality that a debate such as this is rather unique. For virtually every pervious World Cup, there has been such an obvious candidate for the final that the matter is scarcely a point of discussion. 
In Qatar last year, the gleaming Lusail Stadium was designed and built for that exact purpose. Same too in 2010, when South Africa developed Soccer City in Soweto as a tribute to that country's cultural development. 
In 2018, there was no possibility of Russia's World Cup having its final outside of Moscow, and of that grand old city's pair of stadiums, the Luzhniki was the superior choice. In 2014 in Brazil, where else other than Rio de Janeiro's iconic Maracana Stadium?  
The last time there was even a shred of doubt was in 2002, with Japan and South Korea co-hosting. The matter was settled fairly neatly in the end, with Seoul staging the first match and opening ceremony, while Yokohama in Japan was where Brazil's Ronaldo wound up clinching the trophy. 
It is always kind of fun when we see city-to-city chest-beating in sports. L.A. thinks it is the most important city in the country. New York thinks exactly the same. Citizens of either are affronted by any contrary suggestion. As for Dallas, well, everything is bigger there, including the optimism they could put on a spectacular show. 
Truth be told, there is no bad option here. Before we know it, soccer's most spectacular stage will be landing in our laps. The intriguing little competition surrounding the final, that will be resolved soon enough? Well, it is just adding to the anticipation.
Martin Rogers is a columnist for FOX Sports and the author of the FOX Sports Insider newsletter. Follow him on Twitter @MRogersFOX and subscribe to the daily newsletter.
---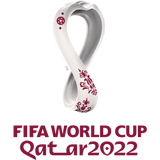 Get more from FIFA Men's World Cup
Follow your favorites to get information about games, news and more
---