Chile
Chile
Where does Mexico go from here after their humiliating Copa America exit?
Published
Jun. 20, 2016 9:00 a.m. ET

To say Mexico were beaten, or even embarrassed, would be an understatement. They were throttled by Chile and handed a 7-0 defeat in the Copa America Centenario quarterfinals for their worst ever loss in a major tournament. It was a humiliation unlike anything anyone could have imagined.
As bad as it was, there's nothing Mexico can do about it now. So the question is where do El Tri go from here?
That would be a difficult question for anyone to answer after a seven-goal loss in any major tournament. There's no guidebook for how you handle such a thing. But it's especially difficult to answer in this case because of the Mexican federation's penchant for causing chaos.
Keep in mind, this is a team that went through three managers in two months in 2013. They fire managers like it's their way to blow off steam, but only after dramatic deliberation, consternation and rumor mongering, and then they apply all of that to hiring their new manager. It's not all too surprising considering the federation is run by the Liga MX owners, who have their own club and business priorities that sometimes conflict with the national team's best interests.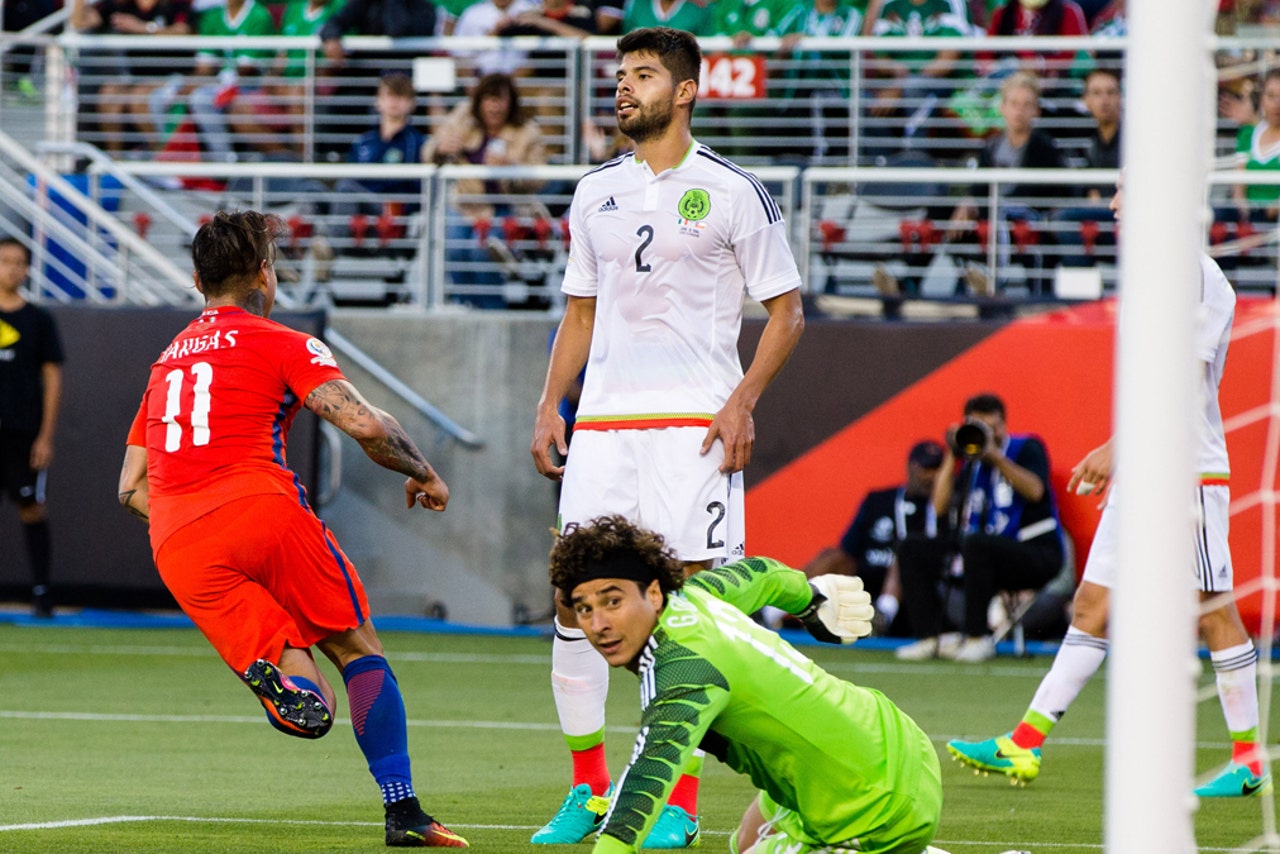 Considering all that, it seems likely that Juan Carlos Osorio will be fired. Then again, despite Mexico's habit of sacking every manager they can at the first hint of trouble, they kept Jose Manuel "Chepo" de la Torre for months even as El Tri plummetted down the 2014 World Cup qualifying table and flirted with missing the tournament.
Basically, it's impossible to predict what El Tri will do next. But this isn't about what they will do, because we don't know. This is about what they should do.
The first thing they need to do is fight the urge to overreact. Whereas Mexico like to do just that, and in this case could be excused for burning everything they can to start over, this is a time for restraint.
Nobody will argue that losing 7-0 isn't a disaster. It is. But you can't define a team by a single result and if they want to figure out what this national team really is, they have to look at the performances they turned in for nearly a year.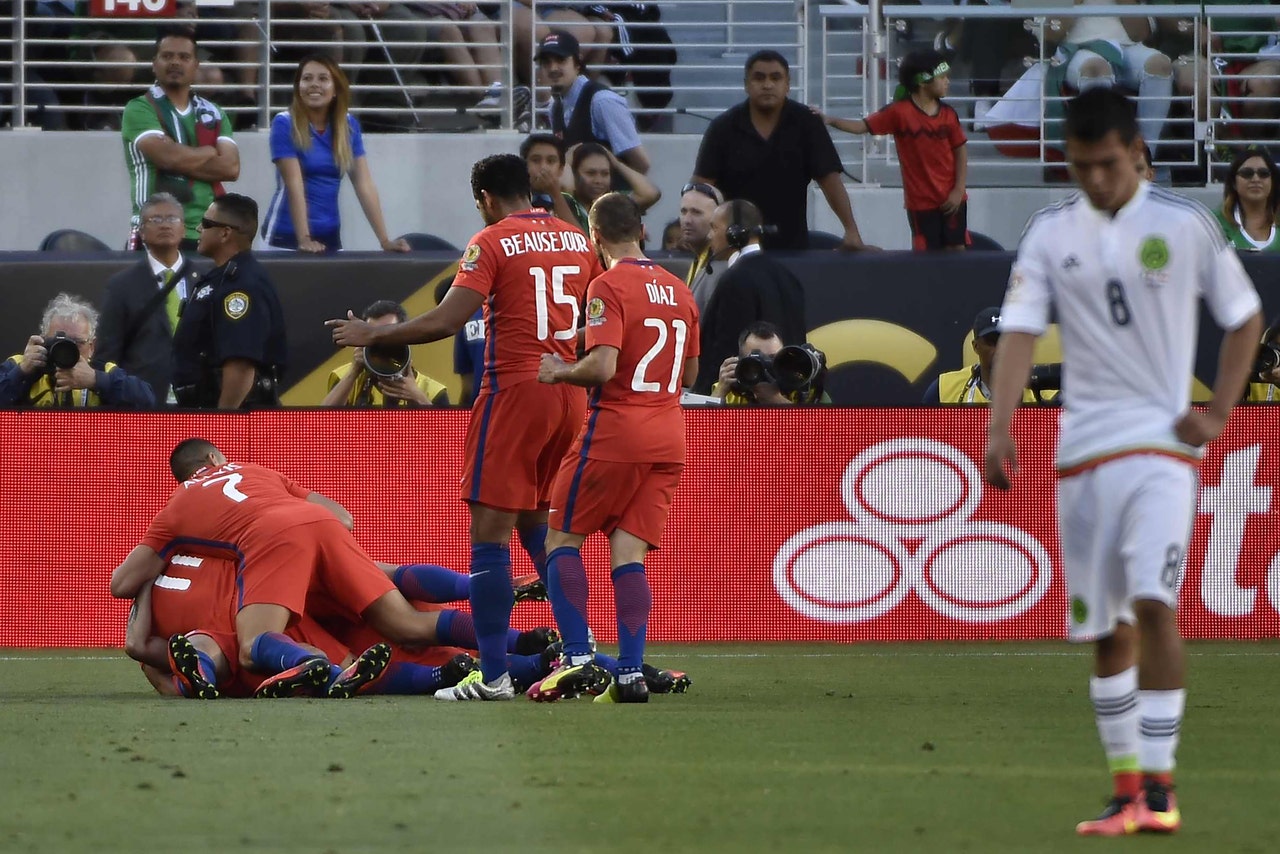 Until falling to Chile, Mexico had gone 364 days without a loss, giving them the longest unbeaten streak in the world. They were the unquestioned best team in the region, having beaten the United States in the CONCACAF Cup last fall and were perfect to start 2018 World Cup qualifying. El Tri were looking at arguably their greatest team ever, with an enviable amount of talent all over the pitch and even more bright young players coming down the pipeline.
If you had to ask yourself whether Mexico are closer to that team, or the one that loss to Chile, you'd have to pick the team that went nearly a year unbeaten. And the team with an exceedingly bright future. Because they still are that team.
Mexico are still absurdly talented and go two, if not three deep at every position. They still have a good mix of veterans and young players, as well as experience and a place atop CONCACAF.
But one thing that was blatantly obvious against Chile, and has been a problem for Mexico before, is they don't have any truly elite players. While Arturo Vidal and Alexis Sanchez can stand up against almost anyone in the world and play for any club in the world, El Tri don't have a player like that. Javier "Chicharito" Hernandez, Hector Moreno, Hector Herrera and Andres Guardado are good, but they're not at that level. Unfortunately, Mexico can't magically fix that. They already develop players well and, at this point, it's about hoping that some of their young talent can become those game-changing players. Maybe it will be Hirving Lozano or Oberlin Pineda, but that's not something the federation can make happen.
They can fire Osorio. But even that seems rash. After all, until the match against Chile, Mexico had won nine of 10 matches under Osorio, with one draw. They were marvelous, especially on defense, where they had conceded all of two goals. Osorio did admit that he made mistakes against Chile, with his midfield choices most notably blowing up in his face after a tournament of constant tinkering, but firing him for that mistake would be bizarre considering constant changes and specific game-planning for every opponent has been his approach for years. Mexico knew that when they hired him.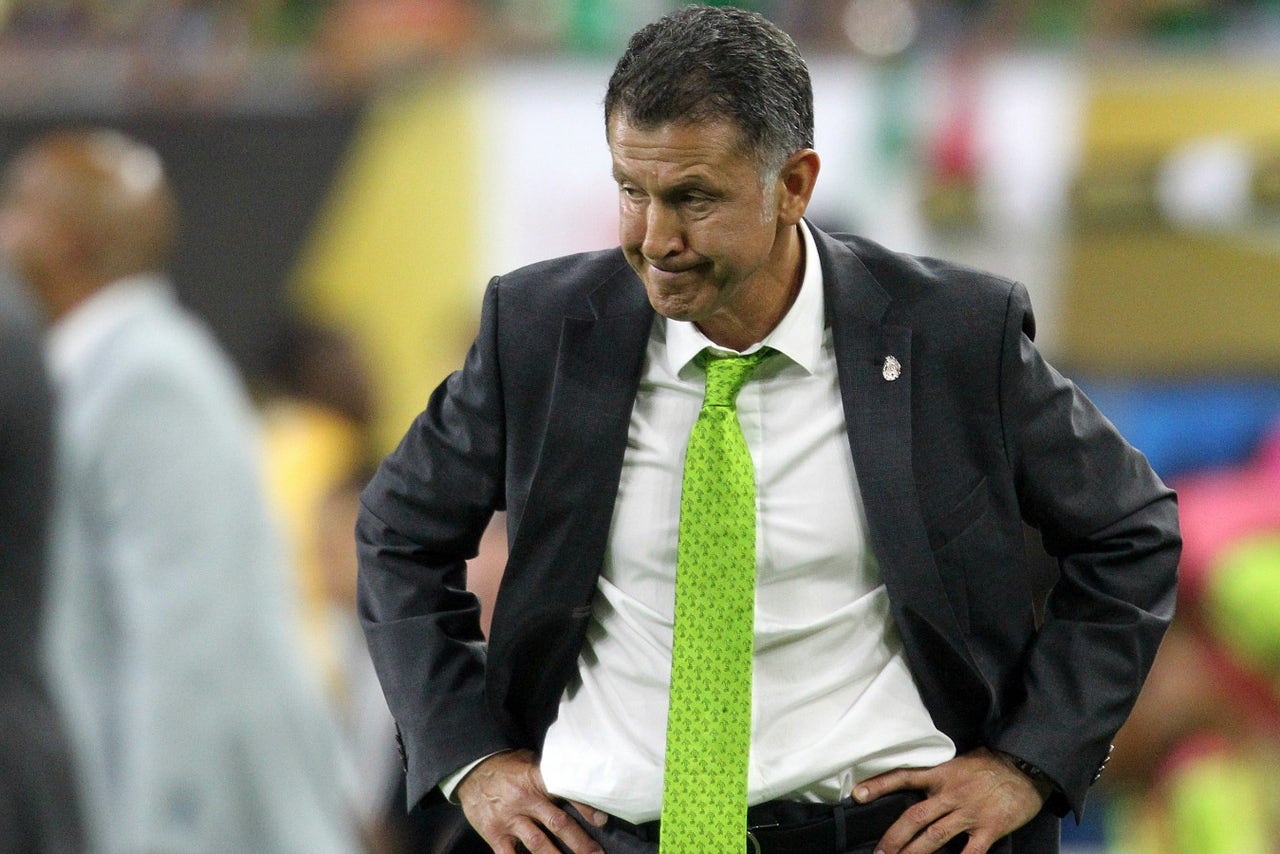 Getting rid of Osorio at this point would be admitting that they got it wrong to begin with. And maybe they did, but there would be no other way to spin it considering that everything Osorio did as Mexico manager was entirely in line with what the has always done. He managed exactly to form.
If changing the players isn't the answer -- or changing the development, or changing the manager -- then what is the answer?
The most concerning thing about Mexico's loss is how much it lined up with past losses. Going out in the first knockout stage round against a good team that exploited the lack of steel and then stood by as El Tri fell apart in the second half is the Mexico way, even if the extreme of losing by seven goals was new. How that happens, and continues to happen, is a nearly impossible question to answer. But if El Tri want to figure out how to move forward and make the leap from CONCACAF powerhouse and good team to true contender on the world stage, that's the question they have to answer because it's a decades old one. The handful of players can't fix that, and neither can a manager unless the heart of the problem is identified and the new boss has a plan specifically to address it.
There's no doubting that Saturday's display hurts. It's painful and Mexicans won't get over it for a very long time. It will force some serious introspection and questioning as to what is wrong with the national team, as it should. No one could possibly just move on from such a humiliating defeat like it's nothing. But as Mexico go forward, they would be wise not to judge El Tri entirely based on a single match because their preceeding year says more about them than the one match against Chile and there is a lot to like about this Mexico team, as much as that seems crazy to say in the days following a 7-0 loss. It's just about finding the cure to the one small thing that plagues them, and has always plagued them, which, on one night, completely overshadowed everything else and left El Tri in shambles.
MORE FROM FOX SOCCER
---
---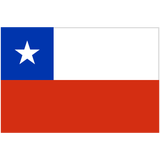 Get more from Chile
Follow your favorites to get information about games, news and more
---