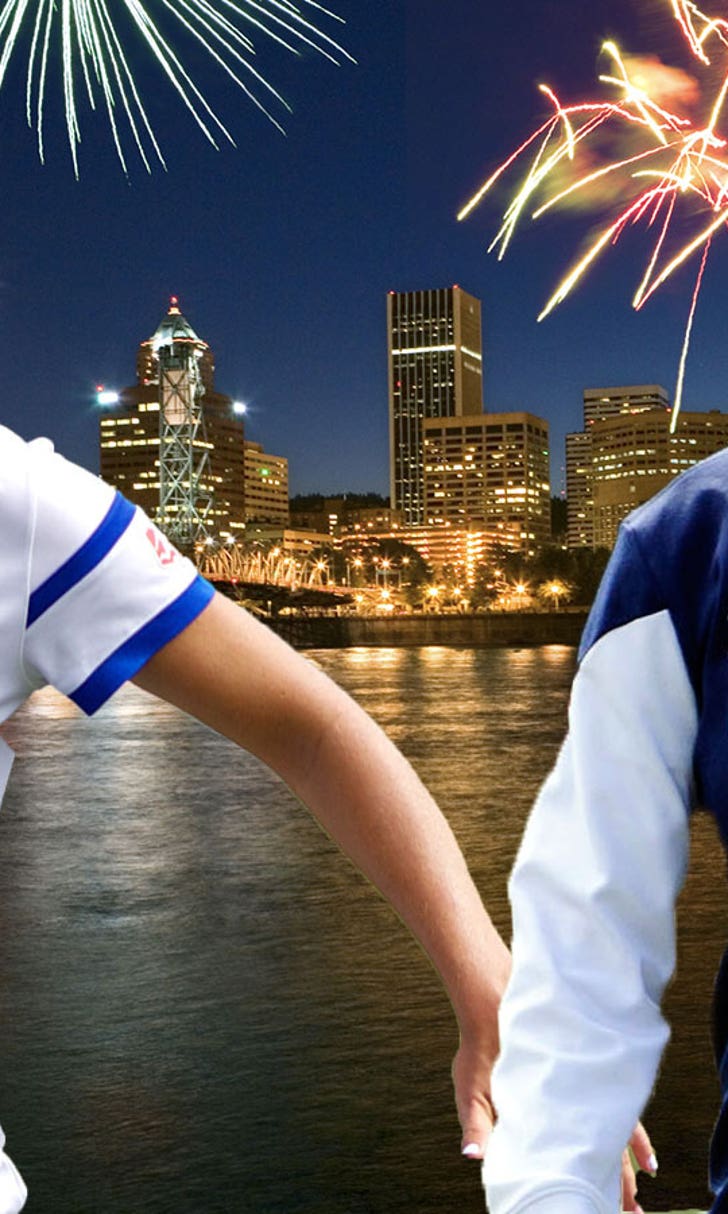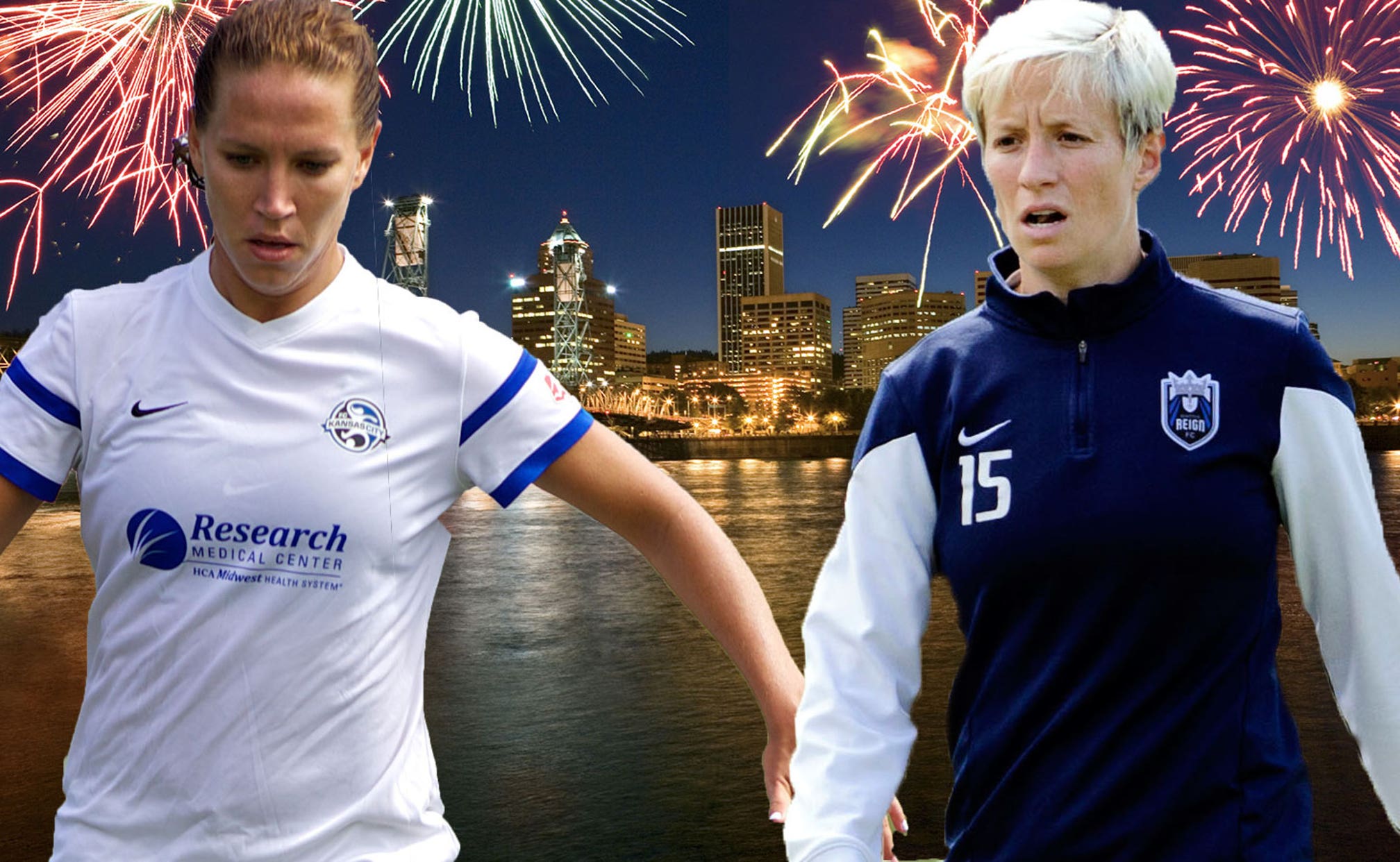 USWNT superstars headline NWSL's much-anticipated title rematch
BY Laura Vecsey • September 29, 2015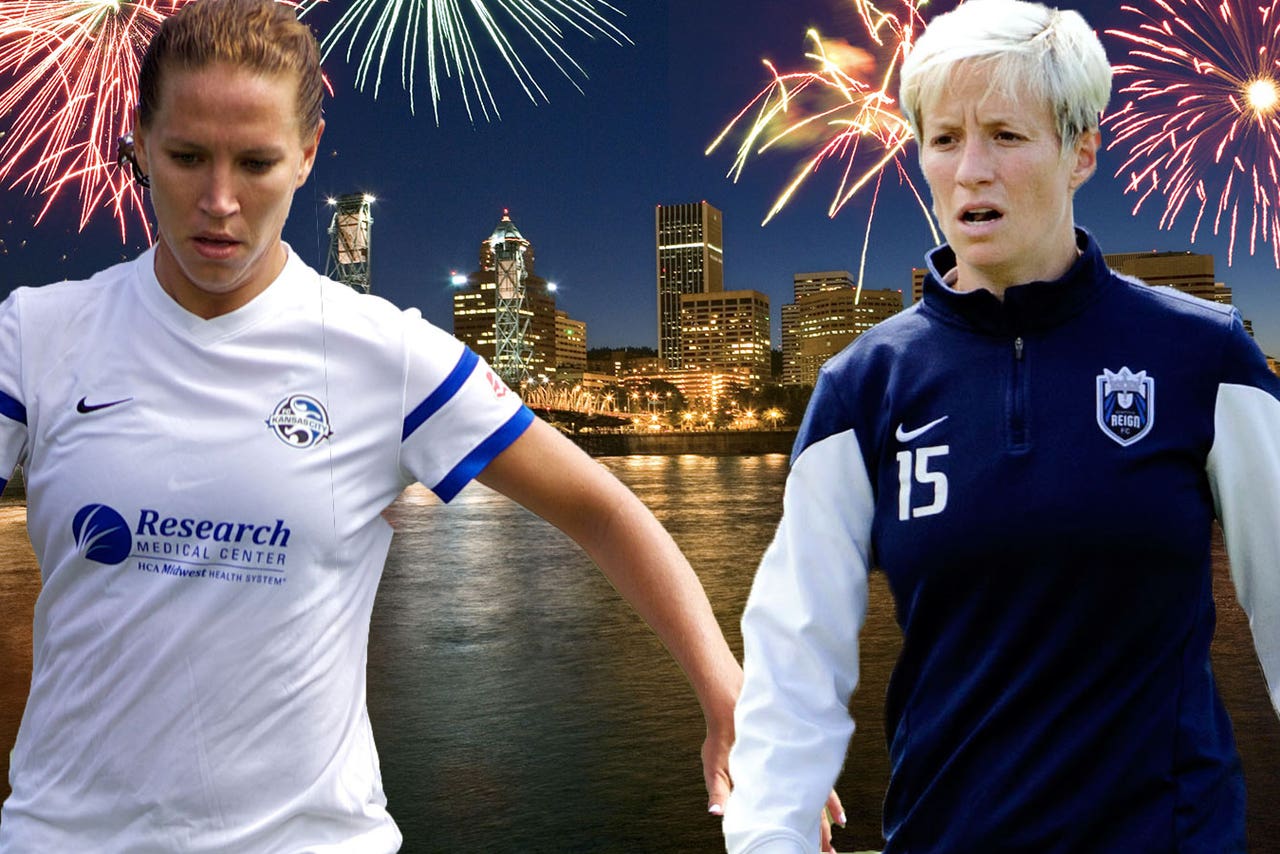 PORTLAND, ORE. -- The showcase event for the National Women's Professional Soccer League kicks off Thursday night at Providence Park when the defending champion FC Kansas City take on Seattle Reign FC (live, FS1, FOX Sports Go, 9:30 p.m. ET) -- a rematch of last year's NWSL Championship Game.
In a summer where the U.S. women's national team brought home the Women's World Cup trophy for the first time in 16 years and doubled-down on TV ratings and fan support, the three-year-old NWSL is eager for its turn on center stage. League officials announced in August that this title match will be played in Portland, where attendance records have been tops in the league all season. And with next year's season assured by U.S. Soccer and NWSL officials, this marks the first time a women's professional soccer league will endure into a fourth season.
For now, FC Kansas City and Seattle Reign FC have plenty of talent and motivation to deliver a competitive duel for the 2015 NWSL crown, especially as league officials look for better attendance and TV ratings than the abysmal numbers for the pair of semifinal matches. So far, about 10,000 tickets have been sold for Thursday's final.
FC Kansas City will bring a bevy of U.S. women's national team talent to the title match after defeating the Chicago Red Stars, 3-0, in the semifinals on Sept. 13. Forward Amy Rodriguez and midfielder Erika Tymrak led the way for the Blues by scoring all three goals in the first half of the match to shut out the Red Stars. Heather O'Reilly recorded two assists in the semifinal win.
Led by head coach Vlatko Andonovski, FC Kansas City holds the third-best record in the league, 9-6-5, and features Becky Sauerbrunn at center back and Lauren Holiday at midfield. This will be Holiday's final game for the NWSL, as the 27-year-old former UCLA Bruins standout has announced her retirement.
The Reign garnered the best regular-season record in the league for the second year in a row, and defeated the Washington Spirit, 3-0, in the semifinals in Seattle two weeks ago. Head coach Laura Harvey, named the NWSL coach of the year, can count on U.S. women's national team star Megan Rapinoe to create action in the midfield and Hope Solo in goal. 
However, in a league striving to develop and showcase talent beyond the national team stars, Seattle Reign FC has been fueled by midfielders Kim Little (10 goals, 8 assists) and Jessica Fishlock (9 goals) along with forward Beverly Yanez (9 goals). With a 24-game unbeaten streak at Moda Field at Memorial Stadium in Seattle Center, the Reign will hope the Pacific Northwest locale might attract some of their fans to Portland for the neutral-ground final.
While Kansas City is the only NWSL team to make the playoffs in all three seasons, Seattle has made the biggest move over that stretch, going from 7th place to first under former Arsenal Ladies boss Harvey's guidance. As a wheeler-dealer general manager, Harvey has been unafraid of making lots of trades -- sending Sydney Leroux off to the Western New York Flash without warning -- and scouting overseas.
Harvey's biggest scores were Scotland's Kim Little and Wales' Jess Fishlock. While other NWSL teams faltered during the Women's World Cup as U.S. national team players were absent for more than a month, Kim and Fishlock provided plenty of consistent firepower for the Reign. Even though Kansas City brings the bulk of name-brand talent to the final, the Reign may boast the best player in the world to not play in Canada this summer.
Little, 25, won the league MVP award a year ago, and missed out as a repeat winner to Crystal Dunn, the Washington Spirit catalyst who used her Women's World Cup roster snub by U.S. national team coach Jill Ellis to fuel a breakout season.
On Thursday, Little -- who scored her first hat trick on Aug. 12 against the Houston Dash -- will be at the center of the action. The game will most likely be decided by how well Kansas City can break down the potent combination of Little, Fishlock, Rapinoe and Keelin Winters at midfield.
"There is no question about their midfield with Fishlock and Little and Winters. The first thing we're going to have to focus on is matching up the work rate and the mentality of their midfielders. I feel like everything starts from there and then moves up," FCKC coach Vlatko Andonovski said.
Seattle is a scoring machine poised to prove last year's title loss was a fluke. However, with Holiday eager to win a club title before retirement, the 2013 NWSL Most Valuable Player could be the emotional catalyst for Kansas City to repeat.
---
---