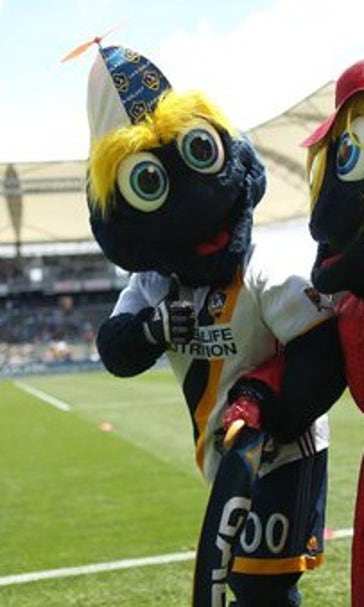 The LA Galaxy's mascot brought his mom to the match for Mother's Day
May 8, 2016

Even though LA Galaxy's mascot Cozmo had to work on Sunday, he made sure that he didn't forget his mom for Mother's Day.
Cozmo looked like he had a whole day planned out for his mom, but got a little worried when she was late.
But then she arrived! Meet Cozmom!
The pair got a tour of the soccer field ...
posed for pictures ...
dodged sprinklers ...
and watched fireworks.
Oh, and whatever this is:
Cozmom might just be the lucky charm for the Galaxy after a 4-2 win over New England. A happy Mother's Day indeed.
---
---