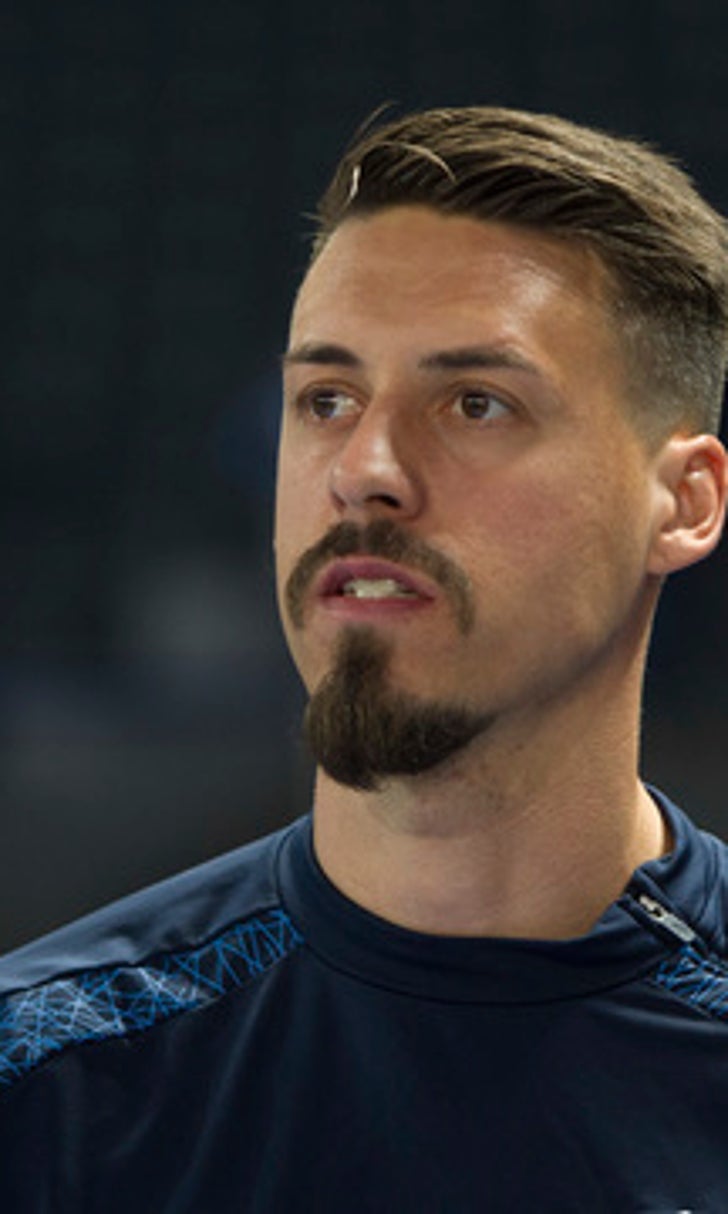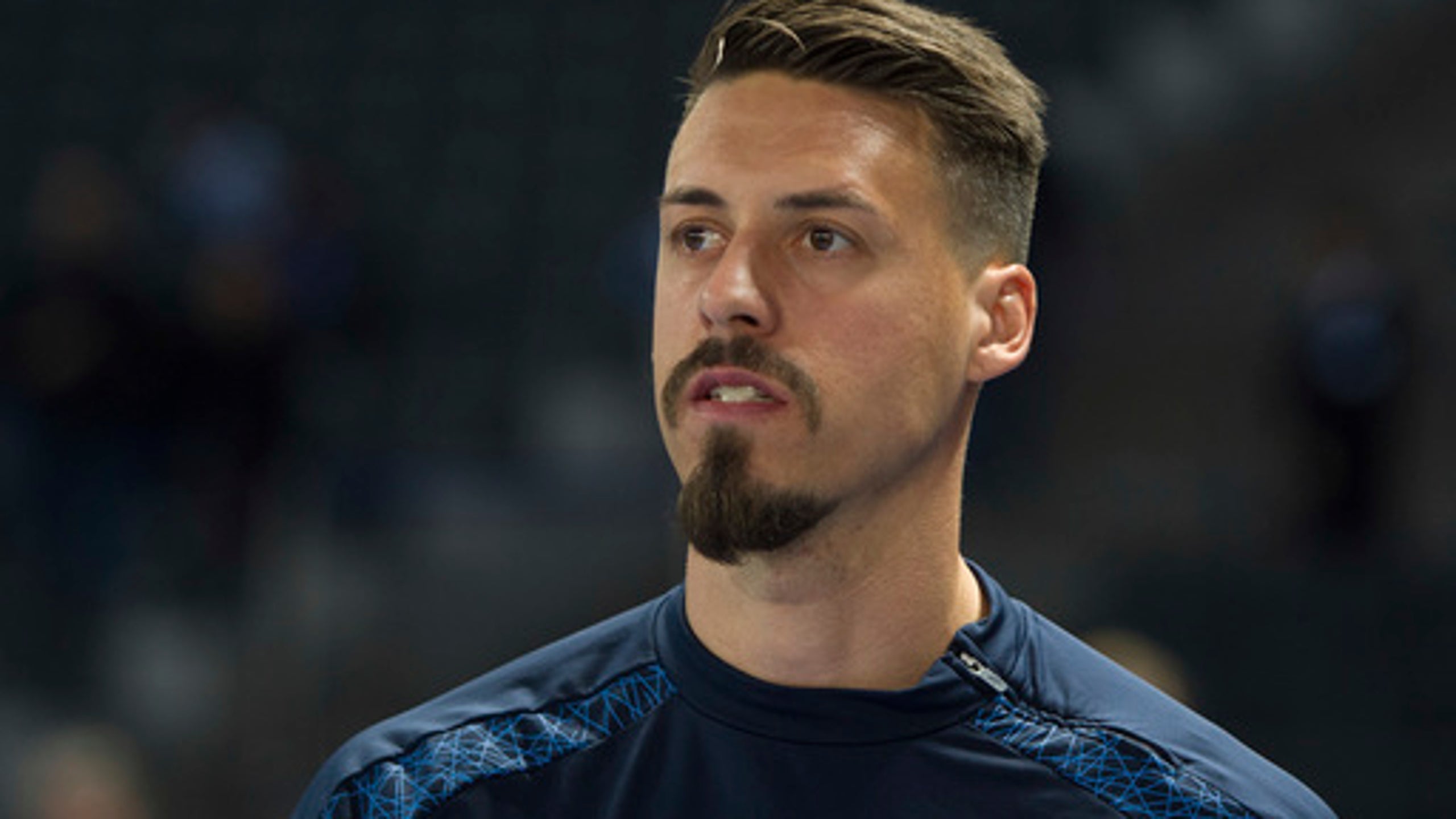 Sandro Wagner a throwback striker in youthful Germany squad
BY AP • June 16, 2017
SOCHI, Russia (AP) Physically imposing and direct, Sandro Wagner is a veteran throwback center forward in a youthful German squad looking to the future at the Confederations Cup.
Forget about diminutive false nines like Mario Goetze, the six-foot-three inch tall Wagner is the genuine article: a lofty battering ram of a striker who can wreak havoc in defenses.
Just the type of player out of favor in the modern game. Little wonder that it's taken Wagner until the age of 29 to earn his first call-up to the national team.
''Tall players aren't so agile, busy or as strong dribblers as smaller players,'' Oliver Bierhoff, the Germany team general manager, said Friday. ''Normally tall players who aren't called Zlatan Ibrahimovic are often criticized and polarize opinion.''
Particularly Wagner, with his penchant in the past for annoying people with outspoken remarks - from claiming ''women and football do not fit'' to calling for players to be paid more.
But it is Wagner's footballing intelligence that appeals to Germany.
''He can definitely also hold the ball up well and defend well,'' said Bierhoff, whose goal clinched the European Championship title for Germany in 1996. ''These are the types of players that we haven't had many of recently.''
Tough too, playing through the pain after dislocating a finger during a Hoffenheim game earlier in the year.
And patient, in the extreme.
Like so many in Germany's traveling party in Russia, Wagner has limited international experience as established stars are given a summer off. Unlike many teammates, Wagner lacks time to prove himself on the international stage.
Wagner only made his competitive debut for Germany last week, but made the most of it. Demonstrating his aerial prowess with an early header, Wagner went on to grab a hat trick in a 7-0 victory over San Marino in World Cup qualifying.
''He offers some great runs, he comes deep, he comes short, he demands the ball,'' midfielder Joshua Kimmich said in Sochi ahead of Germany's Confederations Cup opener against Australia on Monday.
''When you're on the wing and you have the opportunity to cross the ball in, he's right there when you hit the ball high into the box ... and he also makes lots of runs that free up teammates. That makes him unbelievably precious.''
Wagner and Timo Werner, a speedier 21-year-old from RB Leipzig, are the only two strikers in the squad in Russia.
''It's a good dynamic as both of them have a great shot and they complement each other so well,'' winger Julian Brandt said. ''So it's a luxurious problem for the coach (Joachim Loew) to have, deciding if one or both of them play.''
The Confederations Cup could be Wagner's best chance to prove he should make the return trip to Russia next year for Germany's World Cup title defense.
This eight-team dress rehearsal for the World Cup won't be the first time Wagner has represented Germany in a tournament. Wind back the clock eight years and Wagner was part of a prodigious group of youngsters who became known as ''Generation Malmo'' as Germany won the Under-21 European Championship in Sweden.
Wagner even scored twice in the 4-0 victory over England in the final in what should have provided a platform for a promotion to the senior ranks. Every member of the starting lineup went on to become full internationals (two for other countries) apart from Wagner - until last week.
A promising club career that began at Bayern Munich stalled as Wagner drifted around Germany. Some time was even spent in the lower leagues playing for the B teams of Werder Bremen and Hertha Berlin as the goals dried up. From 2010 to 2015, he scored barely a dozen goals in first-team football.
But then came the renaissance: 14 goals to keep Darmstadt in the Bundesliga in the 2015-16 season and a transfer to Hoffenheim. By the end of 2016, Wagner was the top-scoring German striker in the calendar year and readily bragging about it.
''I've been the best German striker in my eyes for some time,'' he said with typical self-confidence.
Eleven goals in the recently-completed campaign propelled Hoffenheim to fourth place and a first-ever shot at the Champions League.
Just where has this explosive form come from?
''This is not an explosion,'' Wagner said ahead of the Confederations Cup. ''This is my quality.''
---
---