Paul Pogba rejected Barcelona and Real Madrid, but are they still in his future?
BY Aaron West • January 16, 2017
Paul Pogba could have been competing in Champions League for Juventus, Real Madrid or Barcelona this year, but he says he signed for Manchester United for the second time running for one reason: unfinished business.

United brought Pogba back to the fold for a world record fee of €105 million (£89.3m, $116.4m), but Pogba says he turned down offers from world soccer's two biggest clubs because of a feeling in his heart.

"I came here because I have targets, it's a big challenge for me," Pogba told SFR Sport. "I could have also gone to Real Madrid or Barcelona, they were interested. I chose to return, because I had that in my heart. It was my feeling that brought me here.

"I want to win with Manchester United, I've never won with them. I had always said that I would return -- I didn't know when -- because it's a club that I like a lot."

Pogba left United originally in search of regular playing time, famously rejecting Sir Alex Ferguson's offer of a new contract to make his name at Juventus. He played for four years with the Italian champions before rejoining United, and now he says he's back because he wants to win trophies.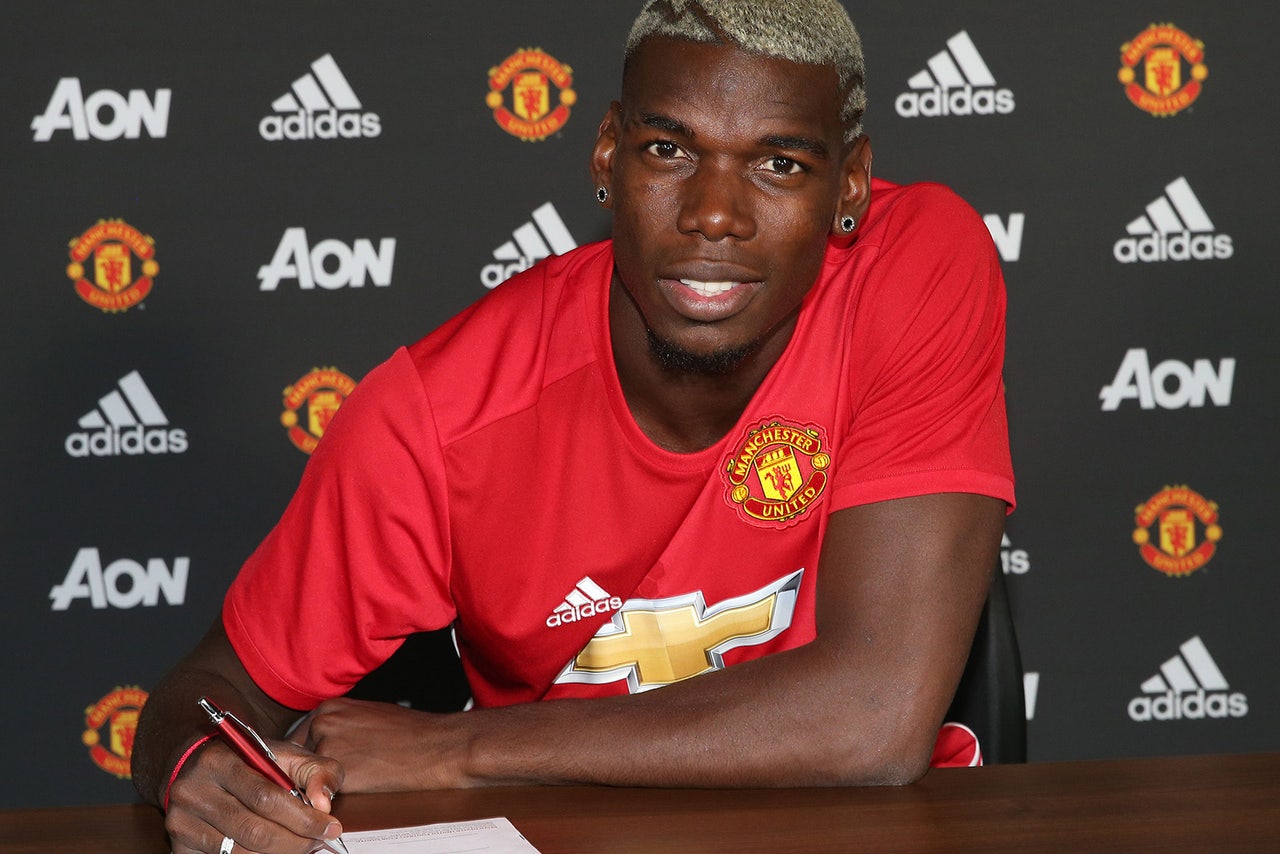 "I hadn't finished," Pogba added. "I left because I wanted to play. I hadn't done what I had wanted to do here. I want United to become the great United again. That's my challenge here."

Pogba is back like he says he always wanted, but he's only 23 years old, and there's still a strong chance he'll still end up in another team's shirt, especially with the interest he's already drawn from both Real Madrid and Barcelona. Already in his young career, he's moved from Le Havre, to United, to Juventus, and now back to United -- the call to follow in the footsteps of former United stars Cristiano Ronaldo and David Beckham, jumping from England to Spain, could prove too much to resist.

Barça reportedly had an option to sign Pogba in 2015, but were unable to complete the deal due to the club's presidential elections.

"Last year we agreed with Juve that if they wanted to sell Pogba during that window we would have priority -- that was what we had," said director Albert Soler in September.

"[Ariedo] Braida helped us get that priority, but Juve did not want to sell and we did not need to try and push it. We were in an electoral period and a signing of that calibre could not be made by a provisional board."

According to Pogba's agent, Mino Raiola, Real Madrid boss and fellow Frenchman Zinedine Zidane also had Pogba atop his priority list before he ended up at United.

"Zidane wanted [Pogba] beside him," claimed Raiola. "Zizou was a great player and Real Madrid are a big club, but, for me, Manchester United are stronger with Pogba. Real Madrid would not be."

Pogba had a rough second beginning in a United shirt, but since then, he's settled in nicely, becoming one of the team's most important players. He looks set to stay with United for the foreseeable future, but he's still young, and it's unlikely he'll spend the entirety of his remaining playing days at Old Trafford.

He's got a five-year contract with the Red Devils, and he doesn't look like he's moving anytime soon. But there's no telling what his heart will tell him in a few years' time once he finishes what he set out to do at Manchester.


---
---