Minnesota United's defense is setting some astonishing and unwanted MLS records
Published
Mar. 26, 2017 8:00 a.m. ET

Minnesota United hit a dubious milestone on Saturday. They set a new MLS record for the most goals conceded in the first six games of a season. Even worse? They've only played four games this season.

The Loons have conceded 18 goals on the season now after a painful 5-2 drubbing at the hands of the New England Revolution. Defensively, it was another nightmare performance from a Minnesota team that has otherwise seemed to do alright in the attack.

Some perspective: The most goals ever conceded in a 34-game MLS season was 67 by Chivas USA in 2013. The Loons are more than a quarter of the way there after just four games into their debut season.

At this rate, the Loons are on track to concede more than 150 goals this year, which is a jaw-dropping number. That seems unlikely, but hard to rule out entirely at this point, which is the problem. Not even the best attack in MLS can make up for conceding that many goals, and indeed the Loons haven't come close so far – they've conceded 18 goals and scored just six this season.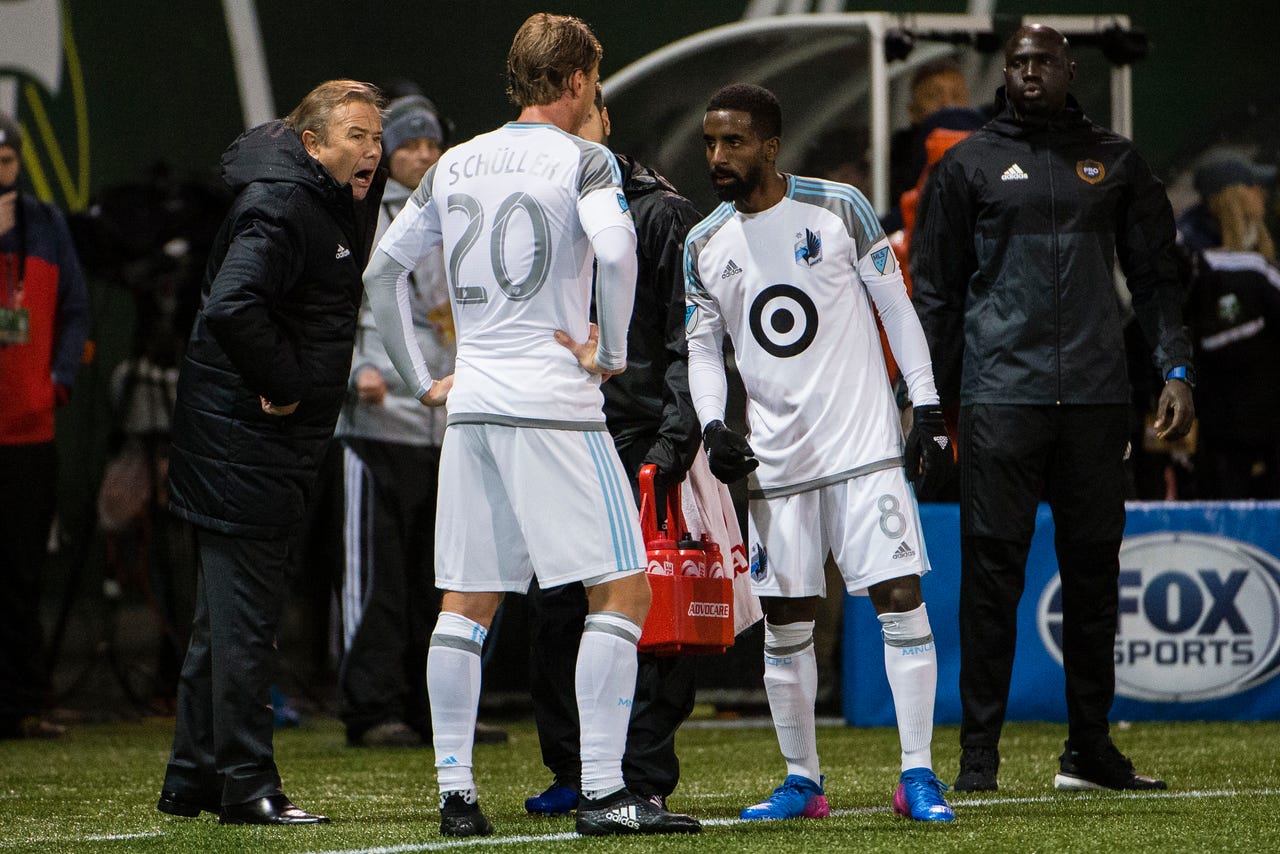 There are some good reasons for their struggles on Saturday, at least. The Loons were missing ten players, including six who were potential starters, to injuries, international duty and suspensions.

Justin Davis and Francisco Calvo are two defenders that would've made the back line better. Vadim Demidov, who has been culpable in much of the Loons back line struggles, returned to the lineup after he was benched for a draw to the Colorado Rapids last week. In the attack, Kevin Molino and Johan Venegas, two of Minnesota's best players, were away on international duty.

The concern here, however, is that some of Minnesota's problems aren't going away anytime soon. Saturday's match proved, if anything, that they have no depth, which any team in MLS needs. Injuries, suspensions and national team call-ups are just part of life in MLS and the Loons look utterly unprepared for it. Add in their lack of Designated Player signings and a lack of players with MLS experience, and the roster looks too thin at the moment.

In other words, even after the international break ends, the Loons have some serious fundamental roster concerns they will need to address before the MLS transfer window closes in May.

Until then, the Loons can try to bounce back next week when they host Real Salt Lake on Saturday. Conceding fewer than five goals, something they've done just once in four matches so far, would be a good start.


---
---