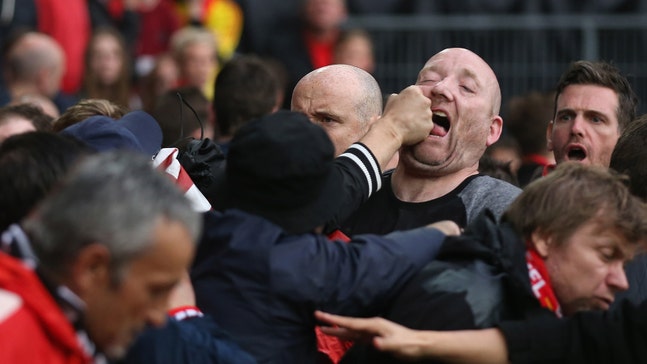 Liverpool, Sevilla fans fight before Europa League final
Published
May. 18, 2016 5:23 p.m. ET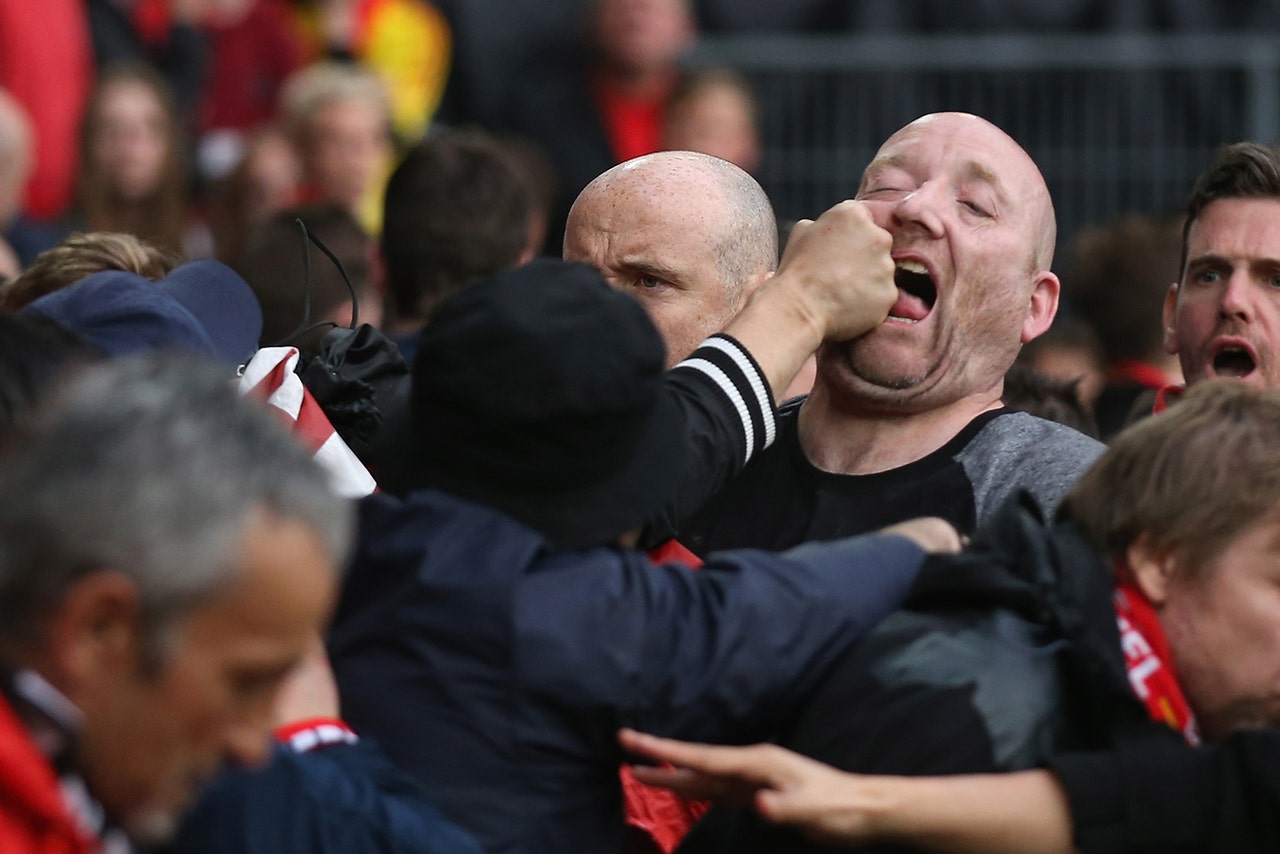 Sometimes the beautiful game ain't so beautiful. Such was the case ahead of Wednesday's Europa League final between Sevilla and Liverpool, as fans from both teams came to blows prior to kickoff.
We're not sure what kicked off the incident, but it probably didn't warrant punches being thrown. Yes, sporting events are usually testosterone-fueled powder kegs, but fans should just let their teams settle any disputes. Taking it out against fellow attendees is just an ugly look.
Save for Daniel Sturridge's slick goal, the match didn't get much prettier for Liverpool fans. Sevilla flipped the script after halftime and ran roughshod against the overmatched Liverpool back line.
Kevin Gameiro scored seconds into the latter half, while Coke picked up a brace in the 3-1 triumph. As a result, Sevilla will be fighting in the Champions League next season. Let's just hope they can manage to keep it out of the stands.
MORE FROM FOX SOCCER:
---
---