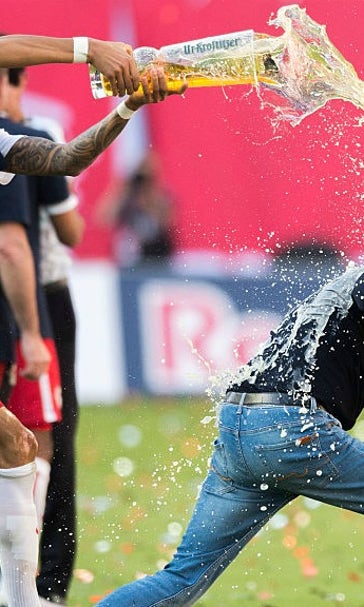 Leipzig head coach pulls hamstring trying to avoid beer shower
May 8, 2016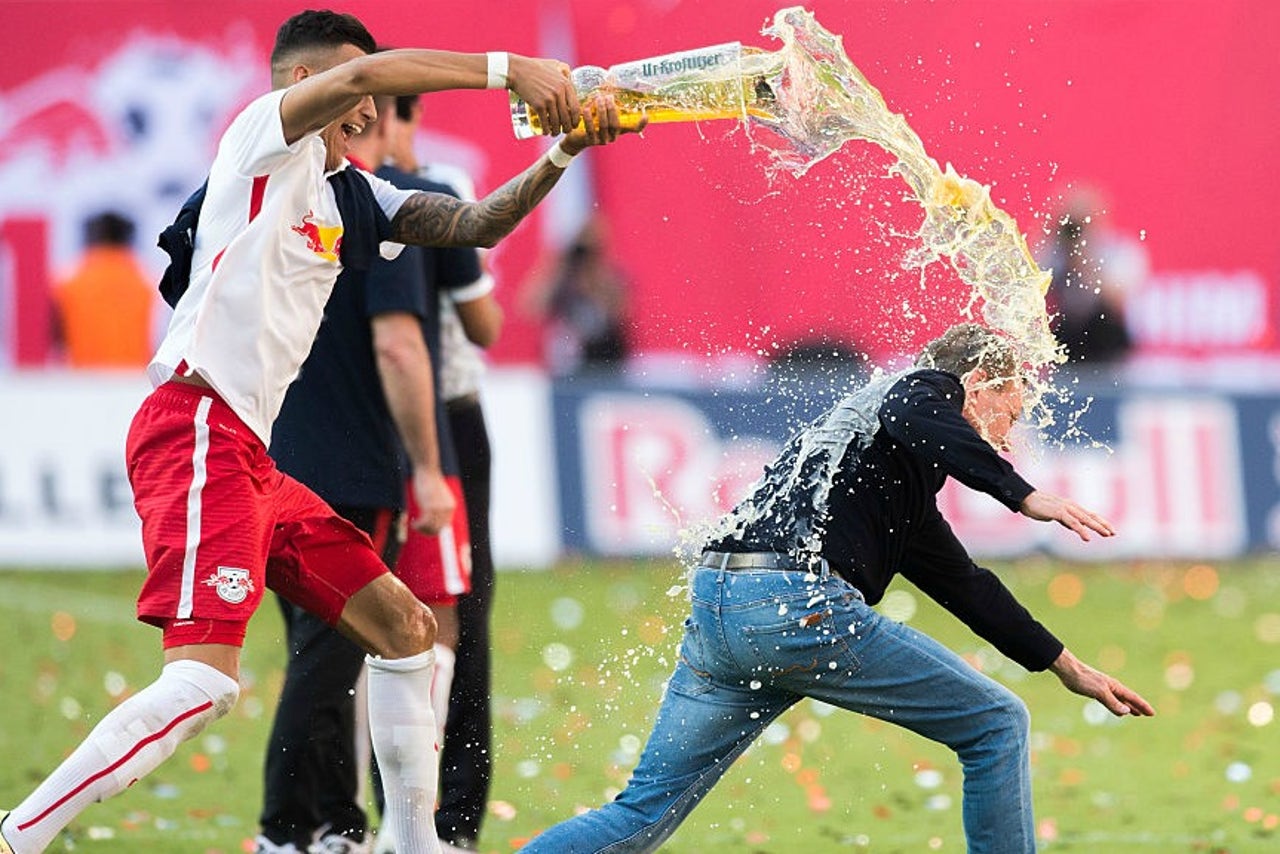 RB Leipzig clinched automatic promotion to Germany's Bundesliga after a 2-0 win over Karlsruhe on the penultimate day of 2. Bundesliga action. The final whistle sparked wild celebrations on the sidelines, and Leipzig players immediately chased down head coach Ralf Rangnick with massive glasses of beer in order to shower their fearless leader in suds. Rangnick had other ideas however, somehow believing his 57-year-old legs capable of sprinting away from fully fit professional soccer players.
Predictably, it didn't go well.
Rangnick slipped, pulling his hamstring and creating an unforgettable memory for the Red Bull fail archives.
Part of Red Bull's burgeoning soccer empire, Leipzig have steadily climbed through the ranks of German footy since their founding in May of 2009. The result of an extensive undertaking by the Austrian energy drink conglomerate, RB Leipzig is the fifth team under their umbrella, alongside Red Bull Salzburg, the New York Red Bulls, Red Bull Brasil, and Red Bull Ghana.
Should RB Leipzig continue to succeed under Rangnick, let's hope he learns from his mistakes and gets a quick stretch in before taking off on another ill-advised chase.
MORE FROM FOX SOCCER
---
---