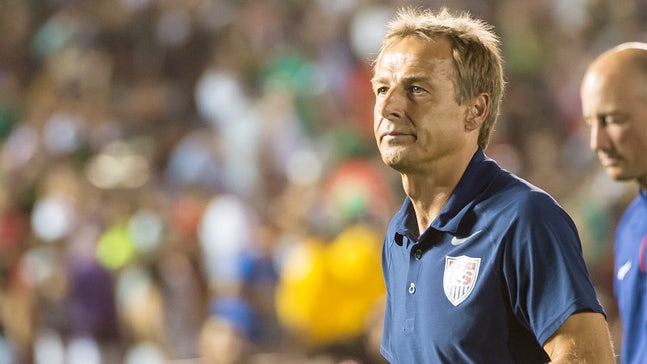 Jurgen Klinsmann picks best USMNT roster for World Cup qualifiers, but plenty of questions
Published
Mar. 20, 2016 2:05 p.m. EDT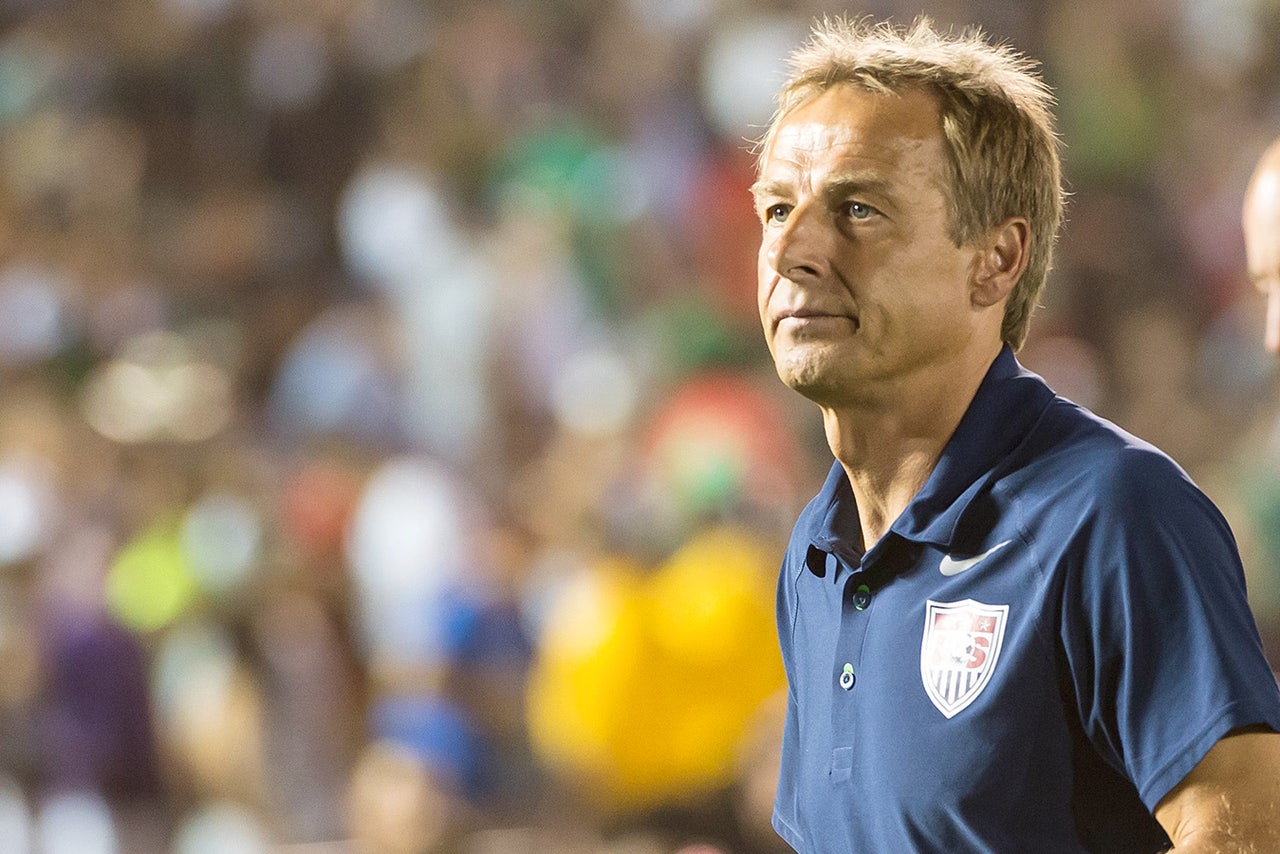 Jurgen Klinsmann has chosen his team for the upcoming World Cup qualifiers against Guatemala. He has a nearly entirely full-strength team at his disposal, although that is only on paper. There are a couple question marks that could come in to play in the upcoming pair of crucial matches which could either push the Americans closer to the 2018 World Cup, or leave an uphill battle in their road to Russia.
Jozy Altidore and Fabian Johnson are on the roster, but both have injuries. Altidore has yet to play for Toronto FC this season because of a hamstring problem, while Johnson suffered a groin strain on Friday that his club Borussia Monchengladbach said would keep him out "for the time being."
Just because the duo are on the roster doesn't mean they will be able to play either. Klinsmann has made a habit of calling in players who are injured and asking his team's doctors to take a look at them before deciding whether or not they are fit enough to play. So while it is possible that Altidore and Johnson will feature for the U.S. against Guatemala, it's also possible that they won't. That decision will come later in the week.
The uncertainty around Altidore and Johnson is tough for a team that has enough questions in the attack as it is. The Americans have struggled for goals before and, when they do become a threat going forward, it is usually because they take chances and leave themselves exposed at the back. Altidore, while undoubtedly streaky, remains far and away the team's best striker and Johnson is in the best form of anyone on the national team right now.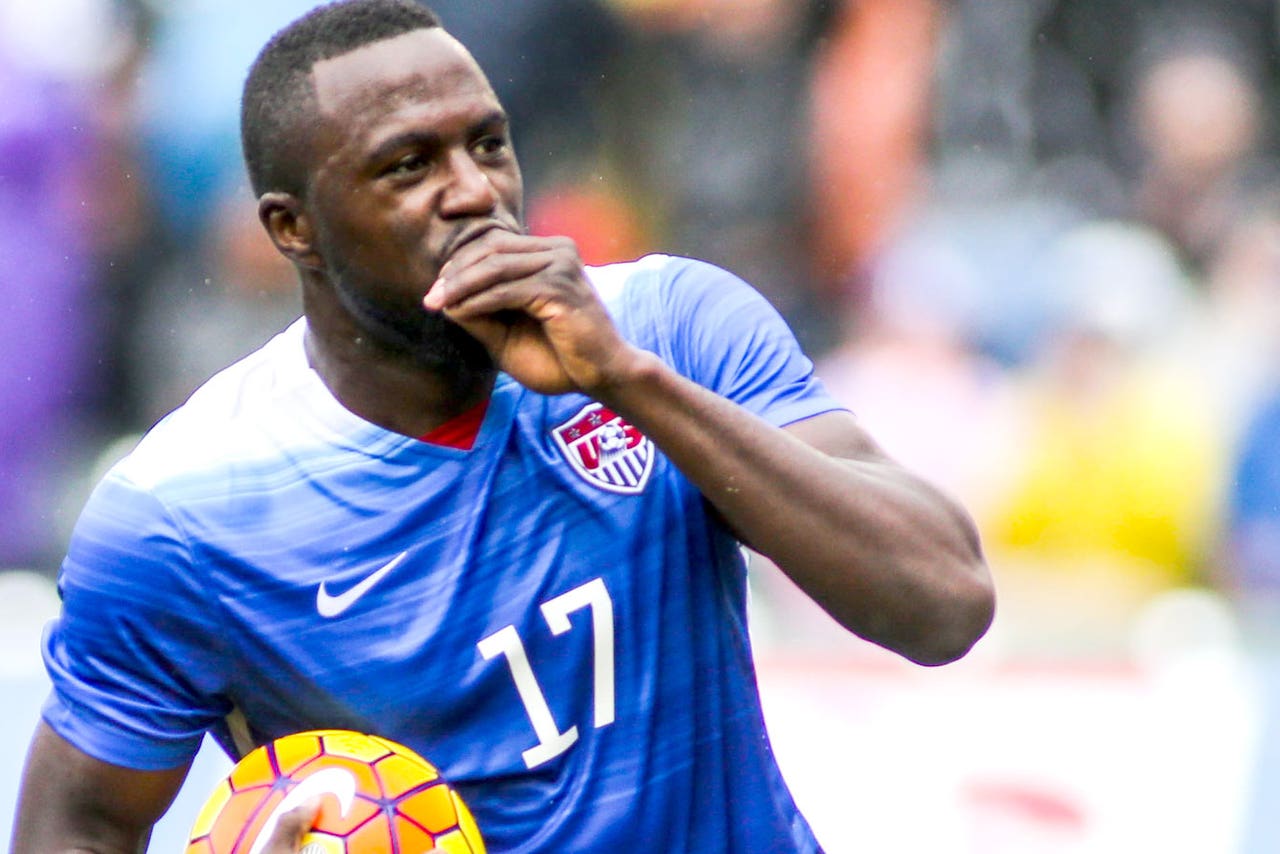 Jozy Altidore's health is in doubt, and his form will be as questionable even if he can play.
If Altidore is out, Klinsmann could turn to Clint Dempsey as the team's lone striker like he did after Altidore was hurt at the 2014 World Cup. Bobby Wood could get tapped considering his fine form for Union Berlin, but he hasn't proven himself as anything more than a super sub for the U.S. The remaining options are Gyasi Zardes, who Klinsmann usually favors on the wing, and Chris Wondolowski, who has never done much against quality international opposition. Jordan Morris is doing his U.S. duty for the U23s in their bid to qualify for the Olympics.
The options are better to replace Johnson. Alejandro Bedoya is a dependable winger and Zardes is very responsible defensively on the wing as well. Ethan Finlay looked good for the U.S. in January Camp, Darlington Nagbe can drift out wide and DeAndre Yedlin or Edgar Castillo can be pushed forward. Of course, Johnson is often used by the U.S. at fullback, and Geoff Cameron, Castillo, Yedlin and Michael Orozco are the choices there, which hardly inspires confidence.
Regardless of the statuses of Altidore and Johnson, the strength of the U.S. will have to be through the middle. That could be a problem, especially in goal, considering Brad Guzan was recently benched by Aston Villa and only just returned to the pitch, while Tim Howard is still glued to the Everton bench so neither is in great form. The U.S. still hasn't sorted out their first choice centerbacks, although Omar Gonzalez and John Brooks are playing well, so that will be a nice boost. Still, there's no telling who Klinsmann turns to and how that plays out. The centerbacks have been the Americans' mystery ever since Klinsmann took over in 2011, and the picture is no clearer today.
The U.S. may be able to win the match in the central midfield, though. Michael Bradley is playing as well as he ever has, which is a big statement for a player who has long been the team's best. With him at the heart of the team, the Americans have a chance to boss the match from the middle and hide some of their other holes. The question is who joins him, but it figures to be Kyle Beckerman. His age has started to show of late, but the U.S. only need him to have two good matches and he's very much capable of that. With Lee Nguyen and Nagbe available as attacking players, giving the team skill and passing, it wouldn't be a surprise to see the U.S. dominate the center of the park and ride that all the way to two victories.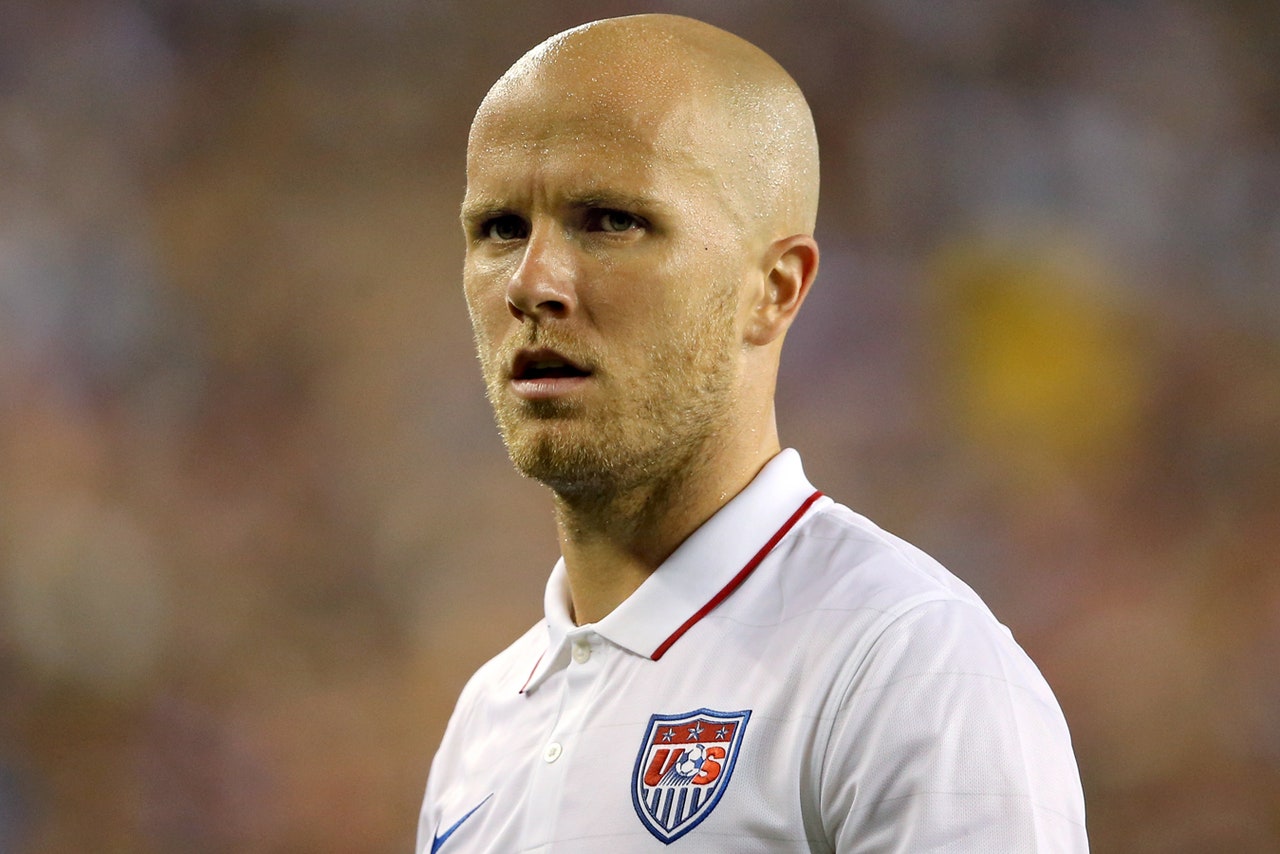 As per usual, Michael Bradley will have to be the Americans' best player.
There's no such thing as certainty with the U.S. nowadays and even looking at Klinsmann's roster - one that has almost every single top American on it - there are a bunch of question marks. Some of that is injury related, and they are very big injury questions, but just as much is due to form and the way Klinsmann has handled the team since the 2014 World Cup. It could charitably be called a roller coaster, and more realistically tabbed two terrible years, but with 2018 World Cup qualification on the line, the U.S. need to put that aside and get a couple crucial results.
The U.S. will play in Guatemala City on March 25, then they will take on Los Chapines in Columbus, OH four days later. The Americans are tied with Trinidad and Tobago for first in Group C of the semifinal round of qualifying with Guatemala just one point behind, so the upcoming matches are vital to the goal of qualifying for the 2018 World Cup.
A pair of wins and the U.S. will likely clinch a spot in the final round of qualifying. A win and a draw and the U.S. will be in good shape. But if they lose one of the matches, even if they win the other, the pressure will be on. Anything less than three total points from these two matches and the U.S. could be called outright in crisis, with their spot at the World Cup very much in doubt.
The U.S. needs to get results and Klinsmann has his best team. Well, he has it until the doctors chime in on Altidore and Johnson. The results have to come with it.
---
---