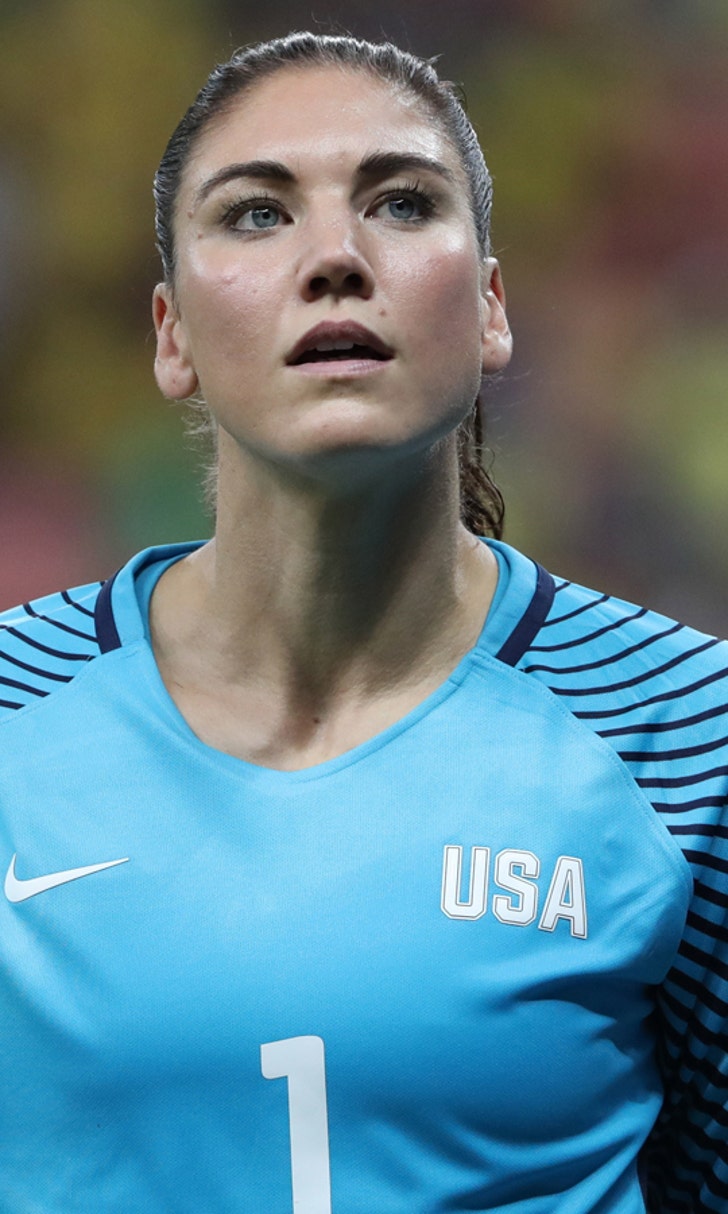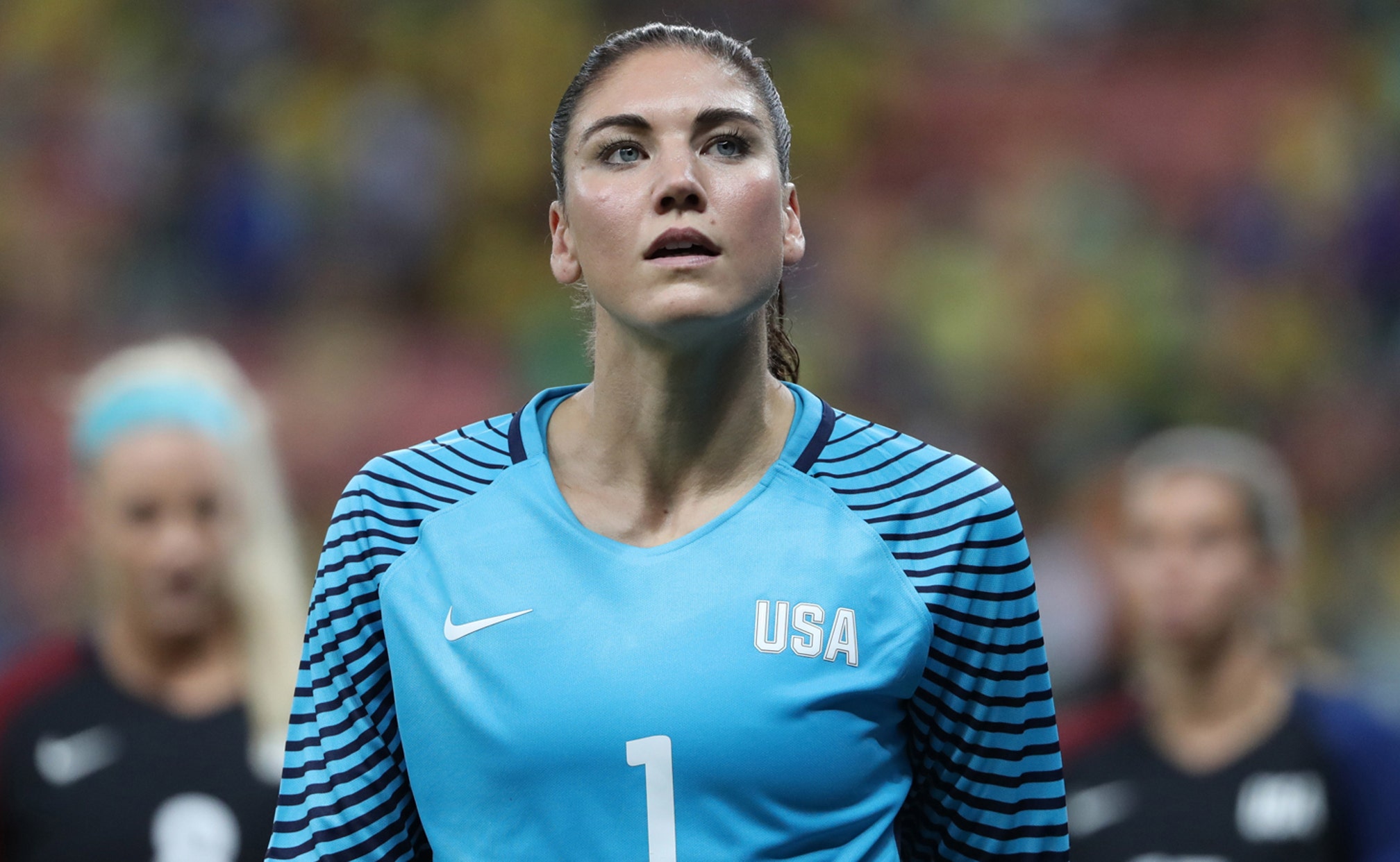 Hope Solo is off the USWNT for now — and it's probably a good thing for on-field reasons
BY foxsports • November 15, 2016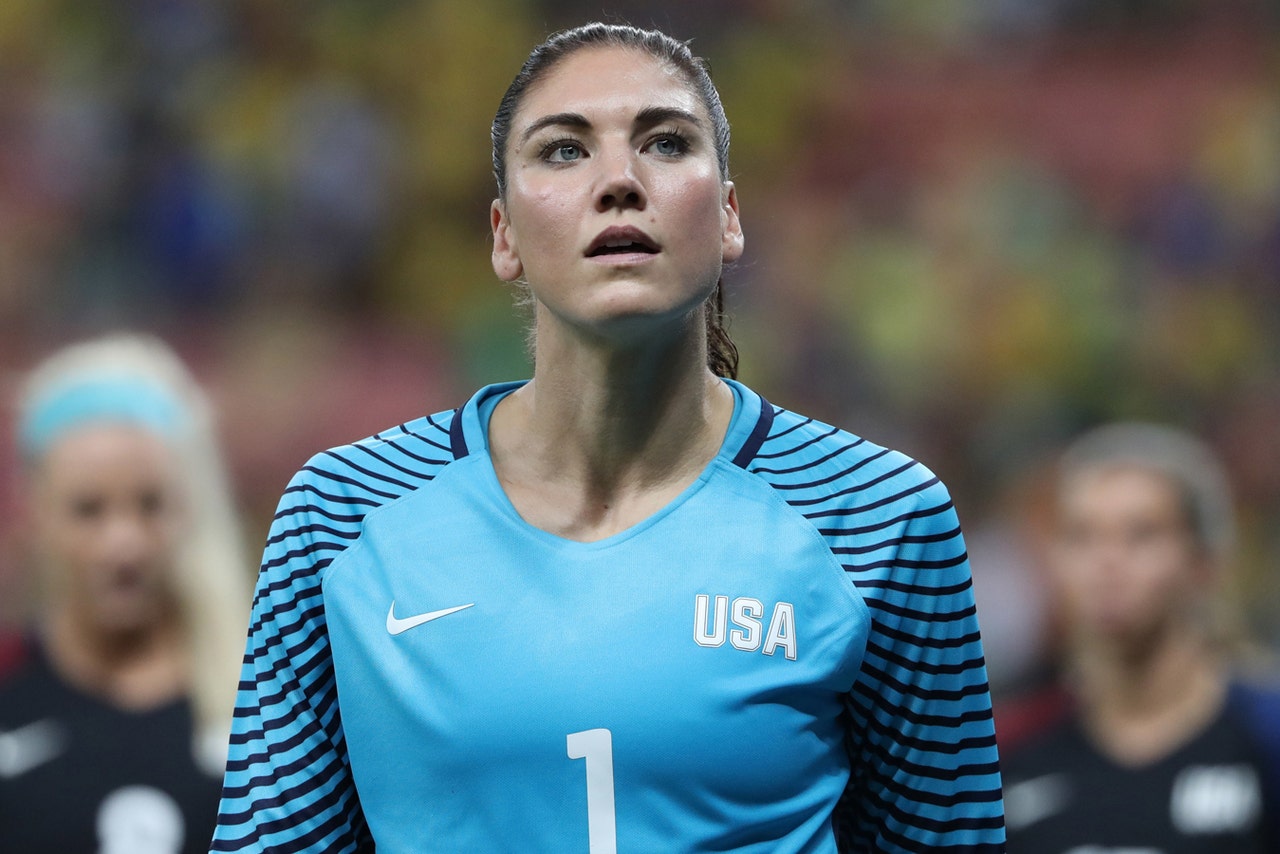 Hope Solo will not play for the U.S. Women's National Team for at least six months and, from a soccer standpoint, that may be just fine. In fact, it may be the best thing for the future of the USWNT.
Solo is the greatest goalkeeper the United States has ever seen -- that is indisputable. But for the last couple years, coach Jill Ellis and U.S. Soccer have been willing to put all of their proverbial eggs in the Solo basket, to the point that developing a contingency plan of strong backup goalkeepers appeared to be a distant priority. That left potential vulnerabilities if Solo ever became unavailable due to injury or any of her off-the-field problems.
A Solo focus
Even though the team's two backup goalkeepers, Alyssa Naeher and Ashlyn Harris, had less than 10 caps each, Solo has continually been handed start after start, now with more than 200 caps, even in the lowest-stakes circumstances. The result has been broken records in every major goalkeeping category and padded stats for Solo, but not much experience to go around in a tiny goalkeeper pool.
Of course, goalkeeper is a unique position in that it doesn't change often, if at all. Any team's starting goalkeeper should be expected to play every minute of every game when it counts. But even as the U.S. played in friendlies or their own tournament U.S. Soccer created, Naeher and Harris saw the field precious few times compared to Solo over the past two years. Outside of the Olympics and World Cup, over 34 low-stakes matches, Naeher made six appearances (three starts) and Harris made four appearances (three starts), with Solo playing all the rest.
Naeher and Harris have plenty of club experience, to be sure, but the competition and pressure of the international level are a massive step up in the women's game. If Solo were to become unavailable in a major tournament, there were legitimate concerns about how Naeher or Harris would respond to being thrown in net.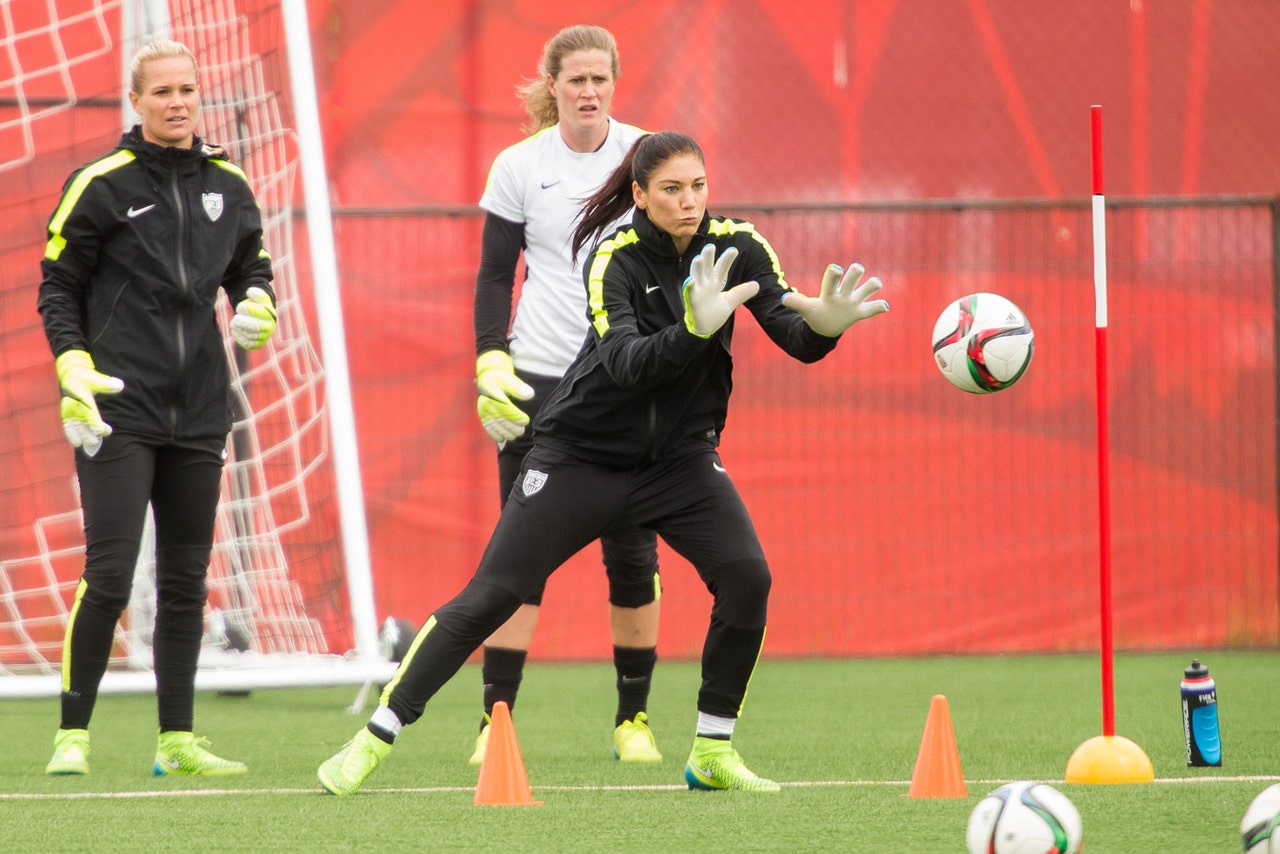 Not since former coach Tom Sermanni and former goalkeeping coach Paul Rogers called in seven goalkeepers in 2013 has growing the ranks of the position at the senior team level looked like much of a priority. Solo was still the clear focus, but eyeing a contingency plan was at least on the radar of Sermanni and Rogers, who brought in the likes of Jane Campbell when she was still with the Under-20 team.
Ellis hasn't brought in a single new goalkeeper since she took over the team in May 2014. Aside from a couple call-ups for Portland Thorns goalkeeper Adrianna Franch, who also earned call-ups under Sermanni, Ellis and goalkeeper coach Graeme Abel have repeatedly called in the exact same four goalkeepers over and over: Solo, Naeher, Harris and Nicole Barnhart, who was phased out in favor of Naeher after a string of nagging injuries. To be fair, Ellis' coaching tenure has come closer to major tournaments than Sermanni's was when it ended, but after winning the 2015 World Cup, she managed to bring in plenty of fresher faces at other positions.
While Ellis has shown little willingness to bench Solo and give backups attention in real-game scenarios, Solo herself has long made it clear she will go for as long as she can.
"When I decide to walk away, it will be my decision and it will be because I'm not having fun anymore," Solo told FOX Sports before the 2015 World Cup. "…I'm tired of all these questions about, is this my last cycle? I told Jill, I was like, 'Jill, I'll be around. You're going to have to kick me out of this team before I leave.' " Solo laughed after she said that, but it looks like that will ultimately be how Ellis begins the overdue process of expanding the goalkeeper pool.
Now, with Solo out of the picture -- at least for the short term and potentially longer term -- and with no major tournaments for another three years, it is the right time for Ellis to shift her attention toward building a pipeline of young goalkeeper talent and expanding her goalkeeper pool.
The NWSL, where both Naeher and Harris play, is filled with quality talent that Ellis should explore. Franch,who was so spectacular in 2013 when Sermanni called her in, has been fighting for minutes with Portland Thorns starter Michelle Betos and perhaps it's 28-year-old Betos, the 2015 NWSL goalkeeper of the year, who could merit a look. But if Franch, 25, can be pushed back to her 2013 shape, when she was arguably the best goalkeeper in the NWSL, there could very well be a national team future for her.
First-time senior team call-ups could include a couple other NWSL prospects. Haley Kopmeyer, who has been Solo's understudy in Seattle, has shown she is capable of being a starter in NWSL. Though the 26-year-old hasn't been on the youth national team scene, she did have a pretty great career at the University of Michigan and had something of a breakout 2015 in Solo's frequent absence. Washington Spirit goalkeeper Kelsey Wys, like Franch, has been in and out of the youth national team picture, but the 25-year-old Wys has shown glimpses of noteworthy potential.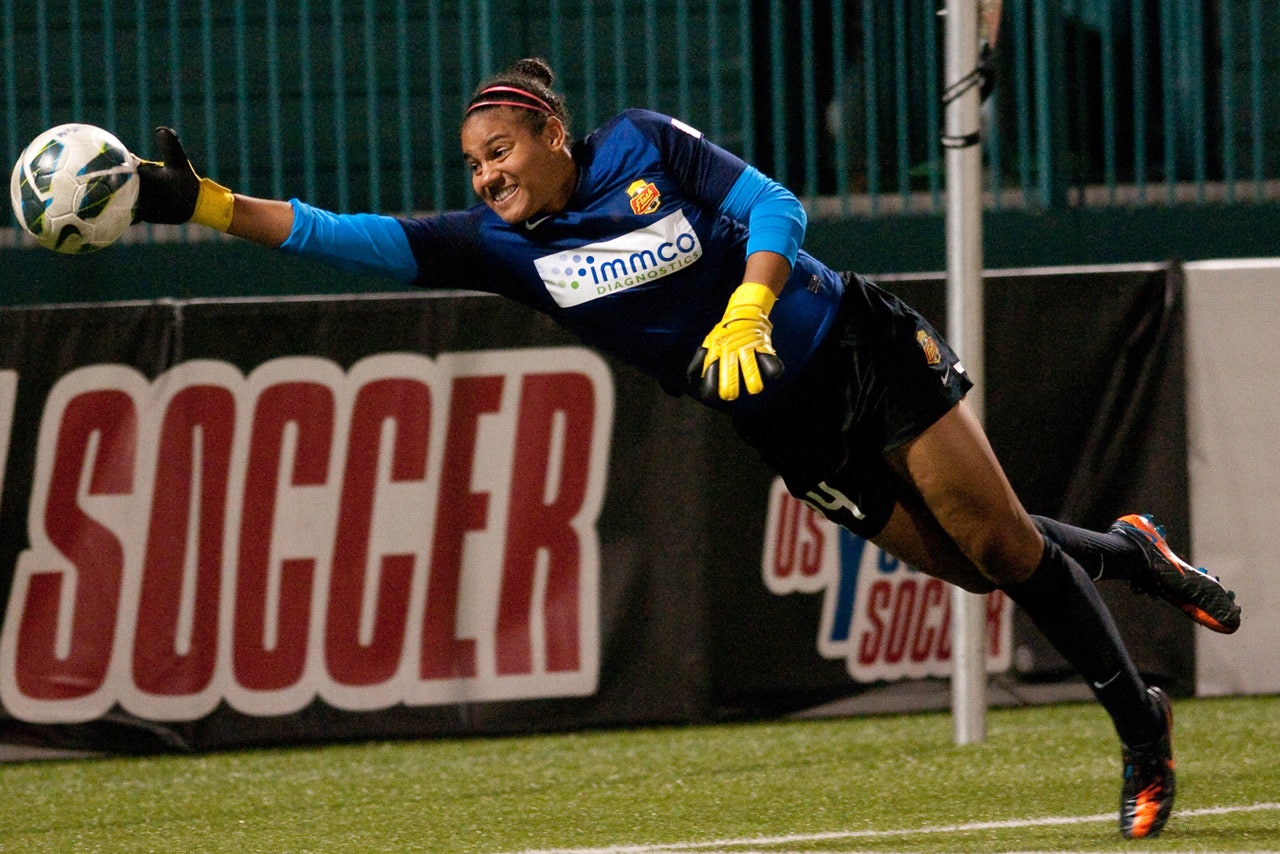 The college ranks look relatively thin on standouts, but Campbell, a senior who plays for Stanford, may deserve a return to the USWNT fold after she finishes her final college season this year. Abby Smith, 22, has barely played for the Boston Breakers since going pro this year, but her good college form at the University of Texas and time with the youth national teams makes her a potential prospect to develop in the longer term. Hillary Beall is not even in college yet, having committed to Michigan, but may represent the most promising of the long-term prospects available.
Hope for the future?
Yes, there are legitimate questions to ask about U.S. Soccer's decision to suspend Solo after her controversial comments about the Swedish team's tactics in the Olympics. Whether U.S. Soccer handled Solo's transgressions properly, why they made their decision when they did and if they should've handed Solo such a harsh punishment are all debatable points -- but what's done is done and Ellis should take advantage by giving more goalkeepers a chance. Solo will not be playing for the U.S. until at least February -- and there's a chance she may never play for the USWNT ever again.
Solo's permanent exit from the team would be a lot scarier if she hadn't had such a poor Olympics. Her goalkeeping errors against a very beatable Colombia team were confounding. She didn't really make any mistakes in the quarterfinals against Sweden, but she also didn't deliver the heroics that U.S. Soccer and Ellis were often willing to hang their hats on.
Normally, the gulf between Solo and her backups looked like a pretty large one, but the Olympics suggested that gap has all but closed. Combine her latest stumbles with her age -- she'll be nearly 38 by the time the next major tournament rolls around -- and losing her doesn't look so bad from a soccer standpoint, as long as Ellis properly develops Solo's heirs. Solo once looked irreplaceable, but her time in Brazil has changed that with stunning speed.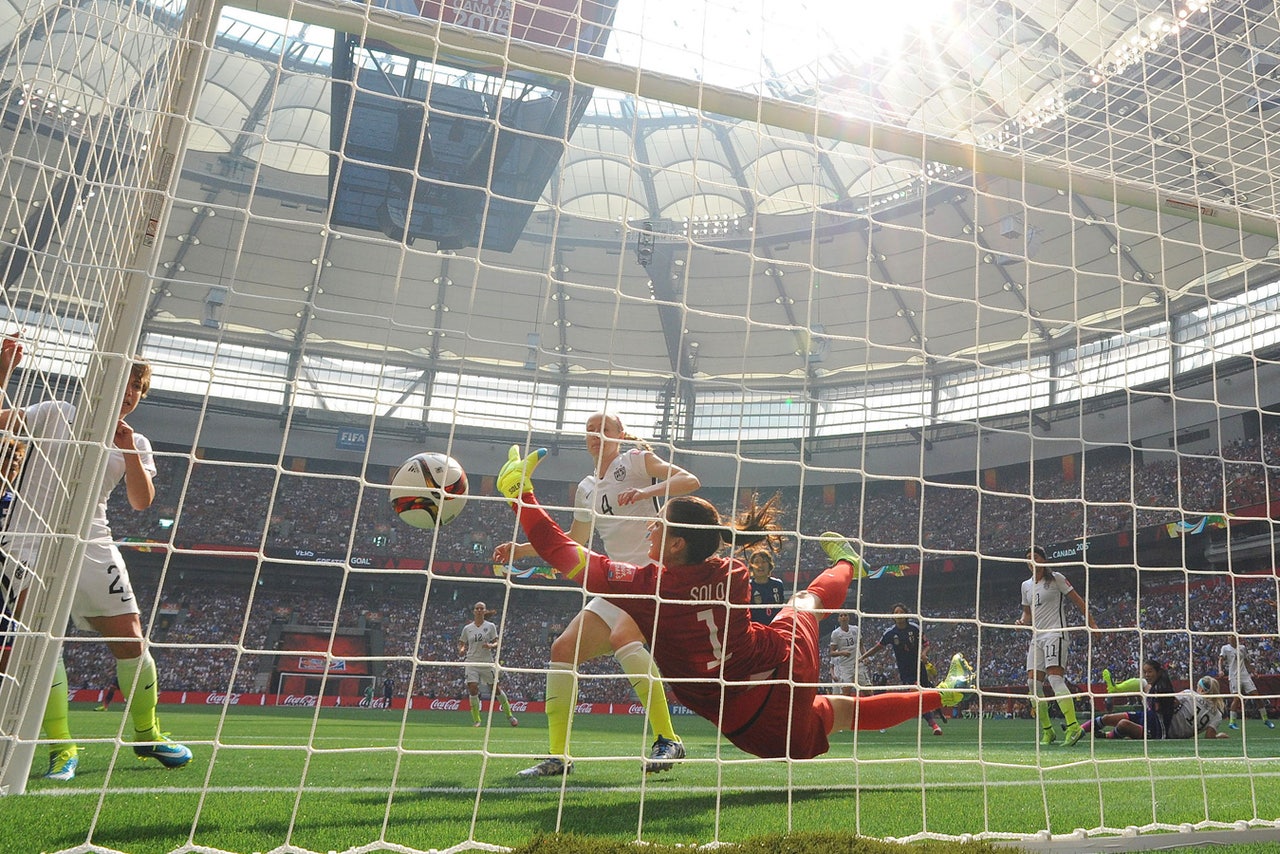 There's always the chance that in February, after Solo has served her six-month suspension, Ellis et al will decide Solo is still their best option, even after an effort to cultivate the next crop of goalkeepers. Up until the last month, there was no reason to think anyone would surpass Solo anytime soon. But Ellis and U.S. Soccer can't count on that anymore. This suspension has given them the opportunity to expand a thin goalkeeper pool that is long overdue to be addressed.
MORE FROM FOX SOCCER:
---
---