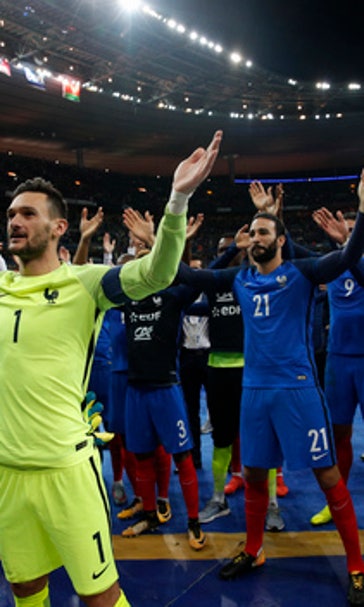 FIFA confirms 8 top-seeded teams in World Cup draw
October 16, 2017

ZURICH (AP) FIFA has confirmed the seven highest-ranked nations joining host Russia as top-seeded teams in the World Cup finals draw.
France rises one place to No. 7 to edge out Spain, as defending champion Germany heads an unchanged top six.
After a busy qualifying program last week, Brazil, Portugal, Argentina, Belgium and Poland are also top-seeded for the Dec. 1 draw in Moscow.
FIFA uses October rankings to decide all four seeding pots despite nine places in the 32-team World Cup finals lineup to be decided in November.
Russia is top-seeded for the World Cup despite being ranked No. 65.
Chile at No. 9 is the highest-ranked team eliminated from the World Cup.
Mexico at No. 16 heads CONCACAF teams. The eliminated United States is No. 27.
Tunisia at No. 28 is Africa's best, and No. 34 Iran leads Asia.
---
---