David Villa trolls Cesc Fabregas' Instagram, tells him to put a shirt on
BY Aaron West • January 24, 2017
Cesc Fabregas is really feeling himself. He's played himself back into Antonio Conte's plans, he's top of the league with Chelsea, and life is good for the boy right now.

So good, he decided to flex (literally) on the gram, going full Cristiano Ronaldo with a shirtless mirror pic and show off the product of all his hard work in the gym.

https://www.instagram.com/p/BPmo6O2BG4o/?taken-by=cescf4bregas&hl=en

Do what you do, Cesc. If you got it, flaunt it. We're not hating.

You know who is, though? David Villa. Fabregas and Villa go way way back, having played together both at the national team level for years, and with Barcelona back in the day. They've got a great relationship, and that means roasting each other on a regular basis.

Villa didn't waste his chance to fire Fab up this time either, dropping in his own smart-ass comment as soon as he got wind of the post.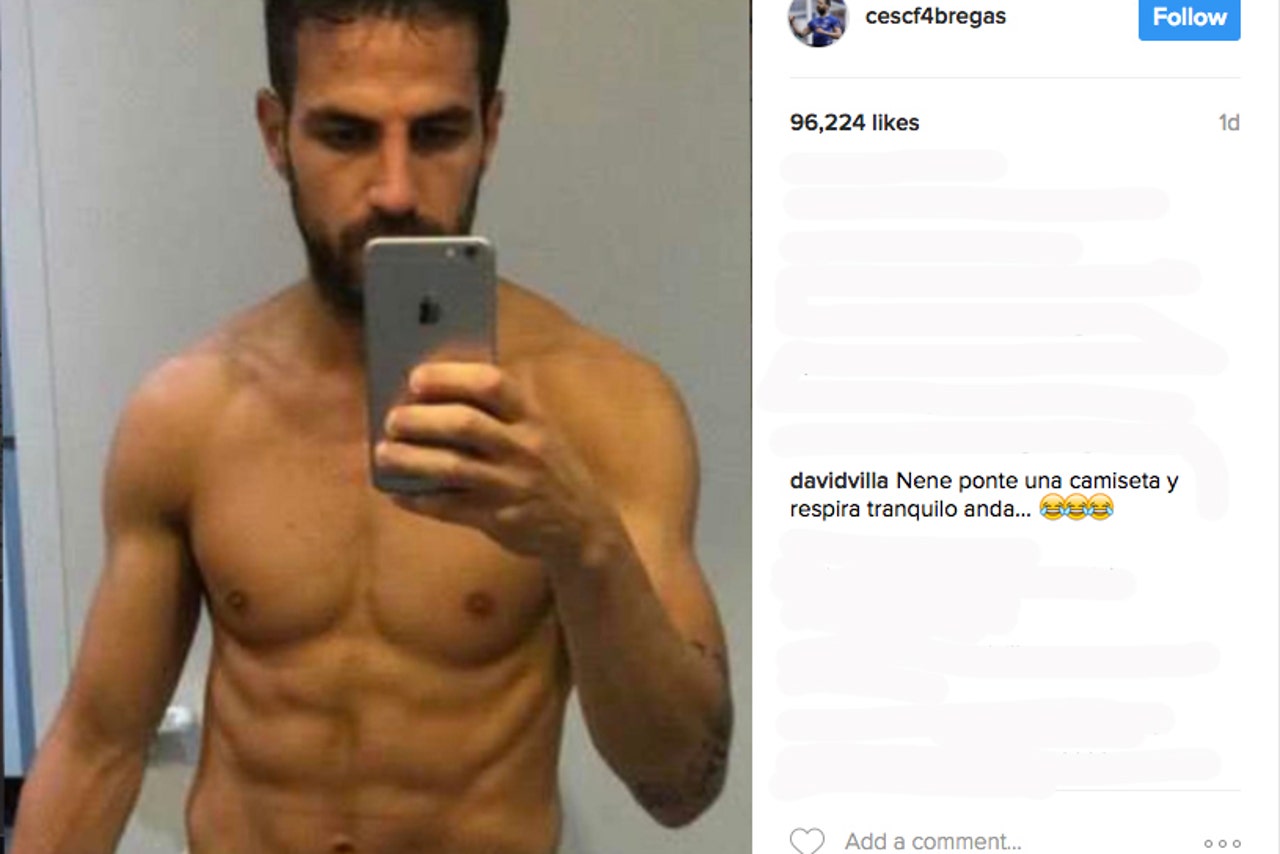 NYCFC's front man pointed the roast hand at his buddy, saying in Spanish: "Babe, put a shirt on and breathe easy, come on ..."

It's simple, it's effective, and the comments section went nuts for it.

Flawless victory.


---
---