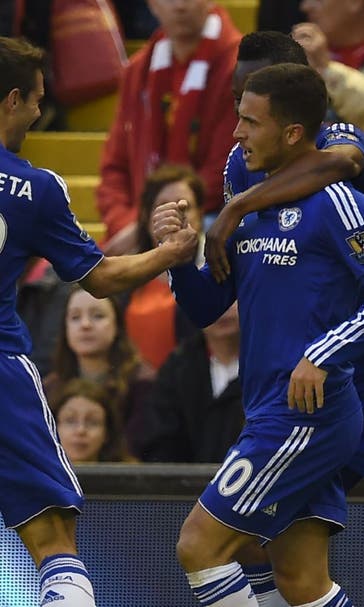 Cahill hails Chelsea teammate Hazard after his 'special' performance
May 12, 2016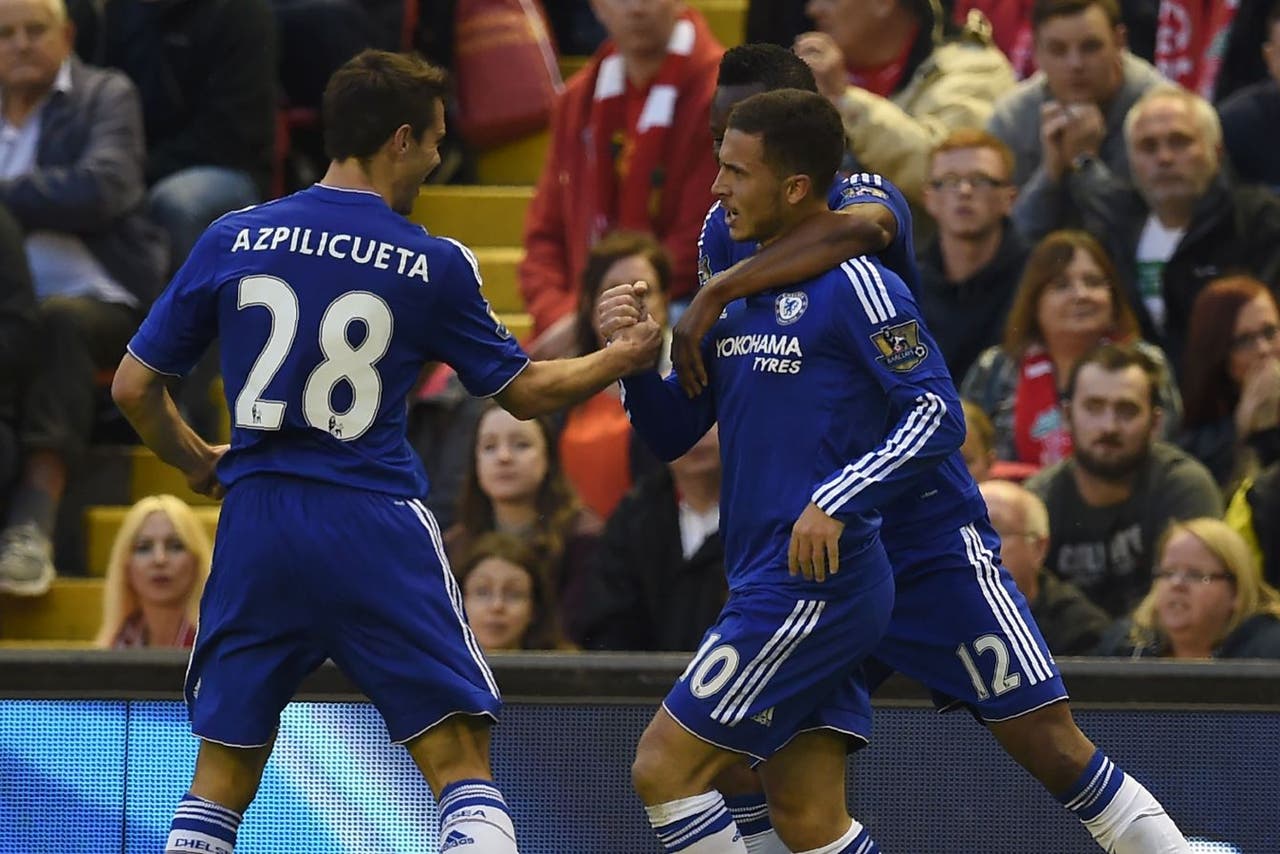 Gary Cahill hailed the special talent of Chelsea team-mate Eden Hazard after a dazzling display he thinks even Liverpool fans must have applauded.
After a disappointing season, Blues playmaker Hazard provided a reminder of his abilities with a dominant performance at Anfield on Wednesday capped by a superb virtuoso goal.
Hazard lit up a largely unimportant Barclays Premier League encounter with a mazy dribble through four challenges before finishing expertly from just inside the area to hand Chelsea the lead.
Unfortunately for the Belgian, his efforts were not enough to secure victory as international team-mate Christian Benteke snatched a 1-1 draw for the Europa League finalists with a last-gasp equalizer.
But defender Cahill said: "I thought we played well, I thought we gave a good account of ourselves and there were some great individual performances, especially Hazard.
"Everyone in the stadium I am sure enjoyed watching him play, whether Liverpool fan or Chelsea fan. To see that out there was something special."
Midfielder Nemanja Matic also praised last season's player of the year Hazard, who after ending Tottenham's title bid with a stunning strike last week, could be rediscovering his best form in time for Euro 2016.
Matic said: "I have said it many times, Eden is our best player. He is in a good moment now and can always decide games.
"I am very happy because he played very well against Liverpool and in the last few games he also did well. I'm sure he will be a very important player for Chelsea next season."
It has been a dismal campaign for Chelsea, who after winning the title with ease last year, look set to finish ninth or 10th, their lowest position since 1996.
But with just one game to play - against newly-crowned champions Leicester on Sunday - and a new manager in Antonio Conte set to take charge in the summer, Cahill is ready to look forward.
The 30-year-old England center-back said: "We have got one more game to go then we put a black line through this season.
"It is obvious what has gone on this year at our place and it has not been enjoyable, so we look to bounce back next season.
"This game was important. Liverpool have got a final to look forward to and we are not playing for anything, so it was pleasing the motivation was there, which it should be. Professionally we did a good job with a shuffled-around team.
"We worked really hard, we created chances and we could have finished the game earlier. Then in the last minute we got the sucker punch and conceded. That kind of sums our season up."
The Chelsea news off-field concerned suspended captain John Terry, who will also be unavailable at the weekend and could therefore have played his last game for the club.
The 35-year-old's contract expires at the end of the season and he is due to discuss the situation with club officials.
Interim manager Guus Hiddink gave no indication which way talks might go after the game as he said: "Hopefully both are wise parties and let's hope for the best. It is difficult to see which direction it is going."
---
---