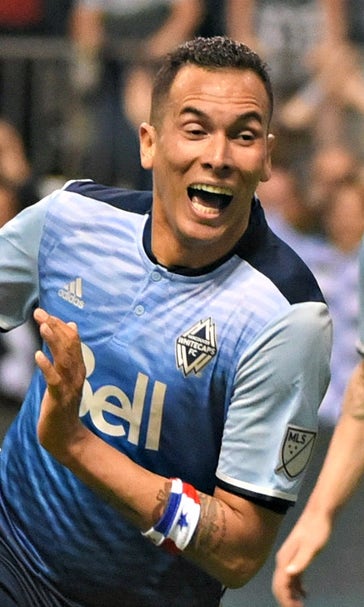 Blas Perez's game-winning bicycle kick is worth watching over and over
May 12, 2016

Sports are a spectacular breeding ground for the unexpected. Moments of magic can emerge out of nowhere, like in the Vancouver Whitecaps' tilt against the Chicago Fire on Wednesday night.
In a Man of the Match performance, Whitecaps forward Blas Perez pulled off a beautiful bicycle kick to score his second of the game and give his team a much-needed victory. Sit back and enjoy:
Sitting in the lower half of the Western Conference after 12 matches played, the Whitecaps haven't had too much to celebrate this season. Their all-or-nothing approach has resulted in a record that boasts a respectable five wins, but just two draws and five losses. Goals like Perez's will help soothe any frustrations fans might have.
Speaking of frustration, CSN Chicago announcer Dan Kelly didn't sound too thrilled while making the call, so here's the bike on loop ... set to dubstep:
What a way to head into your Rivalry Week battle against Toronto FC at BMO Field.
MORE FROM FOX SOCCER:
---
---