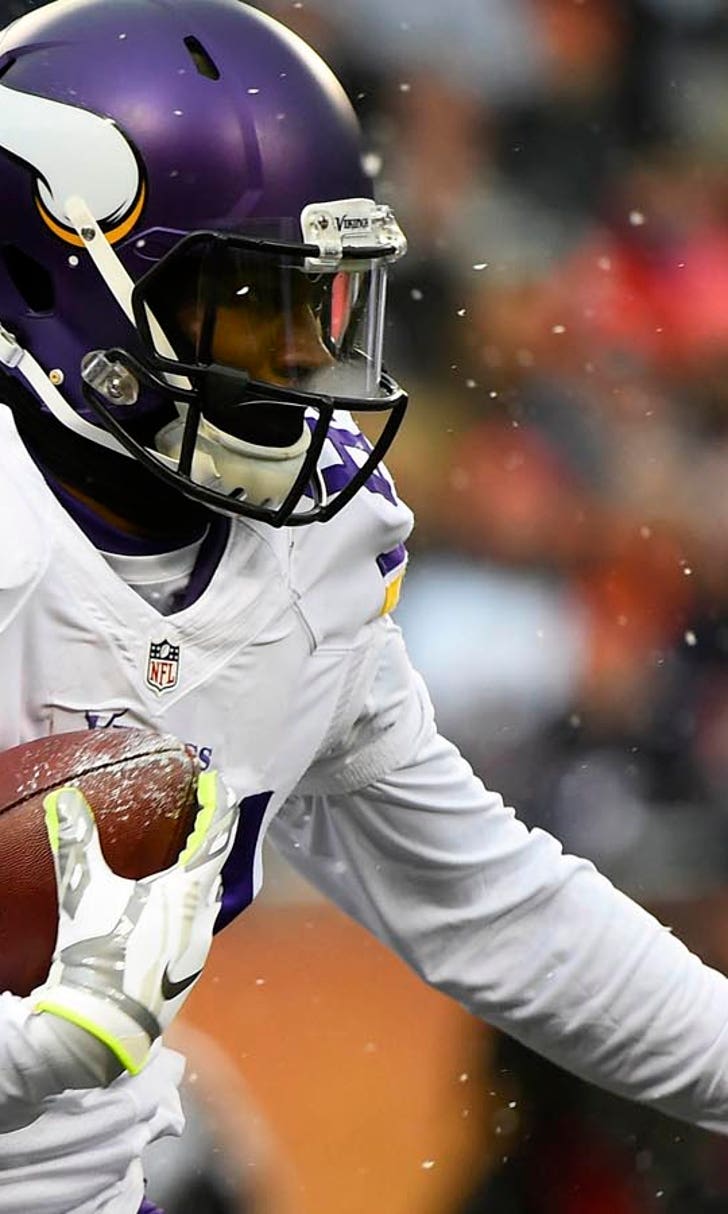 Zimmer trying to stay patient with Patterson's development
BY foxsports • November 18, 2014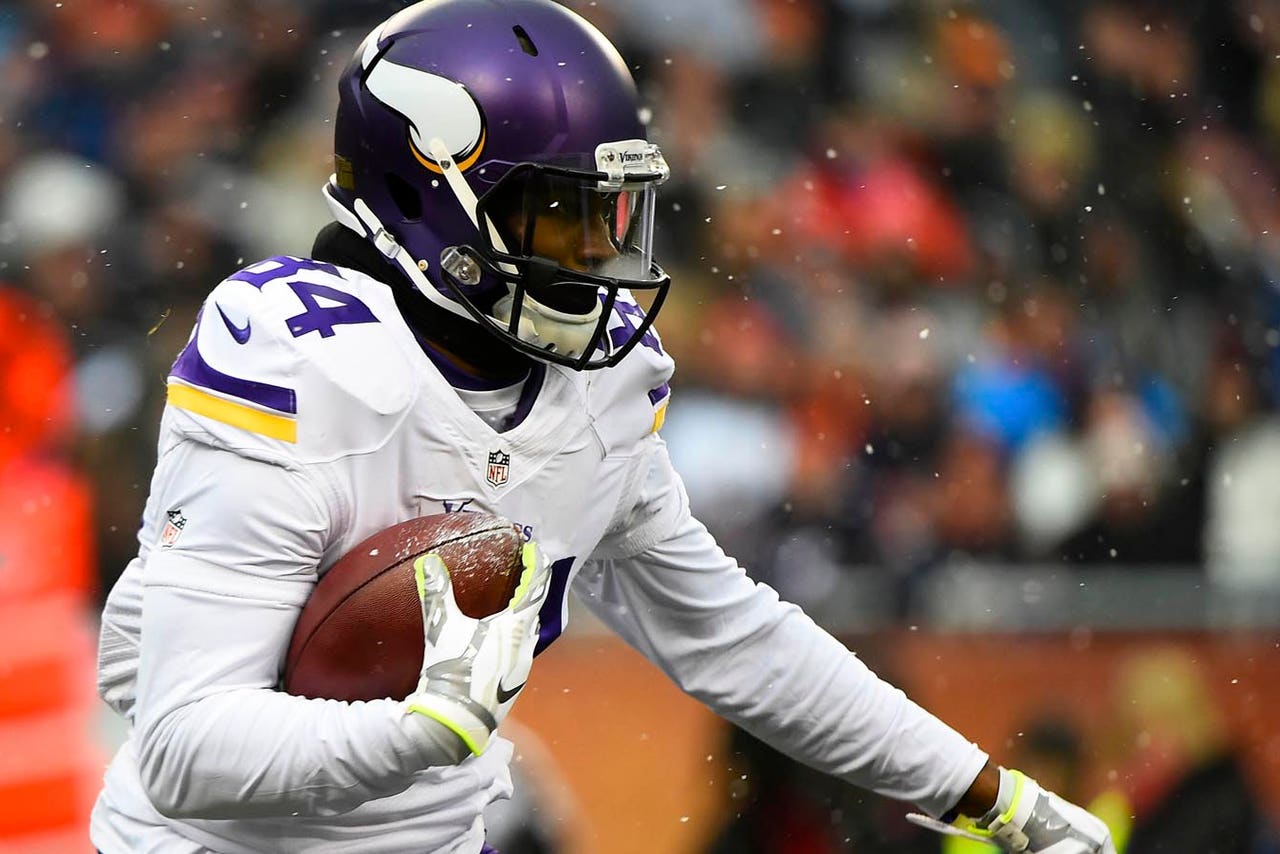 EDEN PRAIRIE, Minn. -- When the Minnesota Vikings lost running back Adrian Peterson before Week 2, the natural expectation was second-year receiver Cordarrelle Patterson would step forward and become Minnesota's top offensive threat.
The gifted Patterson was coming off a strong finish to his rookie season when he showed multi-dimensional talents, and he had 128 yards from scrimmage with a touchdown in the Week 1 win at St. Louis.
Patterson's rise to becoming the go-to playmaker stalled. Instead of being the answer for the Vikings, Patterson has become a bigger question, particularly as the offense has labored in recent weeks with rookie quarterback Teddy Bridgewater at the helm.
Turns out, instead of helping, Patterson is going through the same growing pains as Bridgewater.
"I think Cordarrelle is a young, developing player that has been in his third offense in three years, hasn't been a receiver for a long time, so we're going to continue to be patient with him and keep teaching him and keep working with him to try and get him where he needs to be in all those areas," coach Mike Zimmer said Monday. "He does some very, very good things and then some things that you don't like as much. I don't think disappointed is the right word. I think youth might be right word."
For all the brilliance Patterson showed last season when he became a Pro Bowl kickoff returner in his first season and scored six offensive touchdowns in his final five games, Patterson is just 23.
Minnesota was eager to add the athleticism and talent it saw in Patterson when they traded into the end of the first round to draft Patterson last year. But Patterson was coming off just one season of major college football at Tennessee after transferring from Hutchinson Community College.
His second NFL season already marks his second offensive scheme with Norv Turner replacing Bill Musgrave as offensive coordinator.
"Sometimes it takes time with young guys," Zimmer said. "I believe that's the case with him. I believe that he's going to be a really good player. But everybody is impatient, including me, and I'm sure he is, too. But it will come. It will come.
"Norv and I talk about these things a lot and it takes some guys longer than other just because of the -- we talk about some of the guys he's had as young players. And he talks about other guys like that, so it just may take a while."
Taking a while isn't helping the Vikings' 30th-ranked offense and 29th-ranked passing offense. Minnesota is averaging just 192.1 passing yards per game. Patterson had just two catches in Sunday's 21-13 loss at Chicago. The pair of receptions, accounting for 24 yards, came on back-to-back plays in the fourth quarter.
Patterson is second on the team with 28 catches this season for 332 yards and one touchdown reception. He has 15 catches for 181 yards and a touchdown in Bridgewater's six starts.
"Youth," Zimmer said when asked what is holding Patterson back. "Just, you know, continually developing as a receiver to understand all the complexities. He's just a young guy."
While they wait for the impact, the franchise stays patient with Patterson.
"He's a unique athlete and I know Norv and (receivers coach) George Stewart are putting in extra time and working extremely hard, and Cordarrelle is putting his time into it," Vikings general manager Rick Spielman said during the bye week. "But as these young guys, they just have to learn the nuances of the games. I know coach Zimmer has talked to you guys about these growing pains some of the young guys go through. And they do, they learn, they click. But it does take time and you have to be patient in that process."
Going into the bye week, the talk was about Patterson and Bridgewater being unable to connect. Before the bye, Patterson hauled in one of seven targets from Bridgewater and the rookie quarterback missed Patterson twice on deep passes in the game.
Patterson said last week he needs get open more and help Bridgewater.
"Just getting off the line," Patterson said last week. "If the DBs get in your face, show them who's boss and get them off. Better route, just little things like that. It's always the little things that matter. Doing the little things like that will help Teddy out big."
Cassel credited Patterson in the offseason several times for his improvement as a route-runner. Patterson has shown the skill is a work in progress.
For the time being, Minnesota has to stay patient and hope last year is an indication of the development possible with Patterson.
In his first NFL season, Patterson had 45 catches for 469 yards and four touchdown receptions. In the final six games he had 24 of his receptions for 273 yards and three touchdowns.
"There will be peaks and valleys in what we go through with him and all of these young guys as they continue to progress," Spielman said. "I know they're being coached very hard (so) that those peaks and valleys will balance out and they'll become more consistent."
Follow Brian Hall on Twitter
---
---