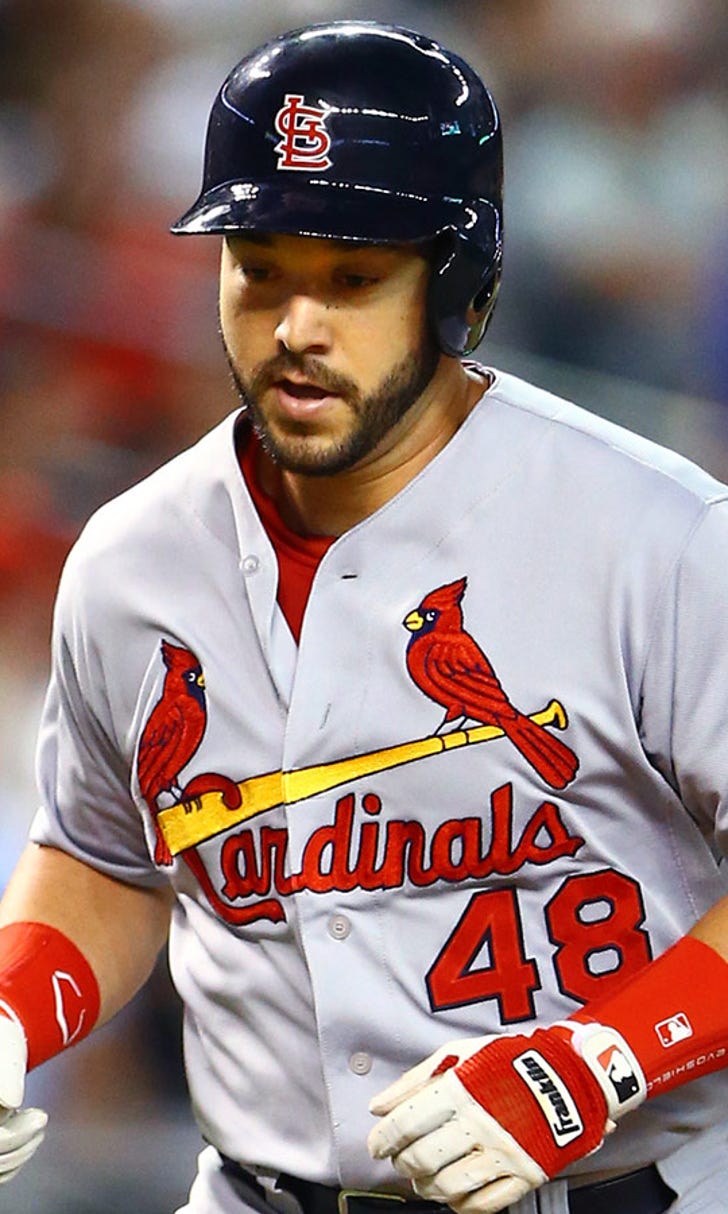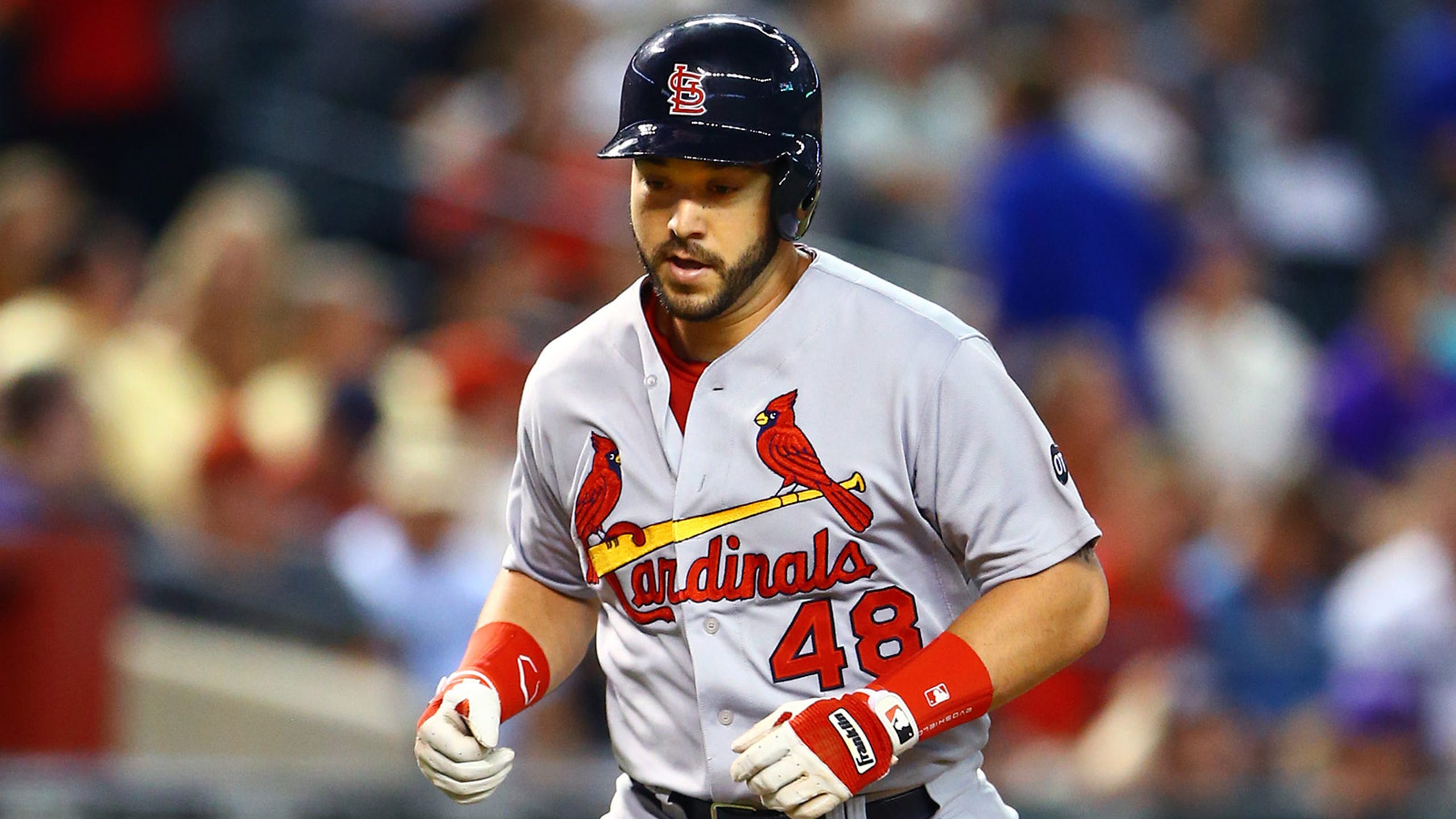 Yadi out, Cruz in for Cardinals in Game 4 starting lineup
BY foxsports • October 13, 2015
CHICAGO -- St. Louis Cardinals catcher Yadier Molina and Chicago Cubs shortstop Addison Russell are out of the lineup for Game 4 of the NL Division Series on Tuesday.
Molina missed the last part of the regular season because of a strained ligament in his left thumb, and it's clear the injury is still bothering him in the playoffs. The seven-time All-Star is 1 for 8 with two strikeouts in the series.
Molina winced on a swing-and-miss in the fourth inning of Monday night's 8-6 loss to the Cubs, and then was checked by a trainer and manager Mike Matheny. He was removed for a pinch hitter in the sixth.
St. Louis, which led the majors with 100 wins this season, trails 2-1 in the best-of-five series. Tony Cruz will get the start at catcher.
"If something happened in this game and we needed a catcher to come in, it would be Yadi and we'd be all right with that," Matheny said. "As everybody saw, it was a swing that got him, and when that happened, it just really took away the opportunity for him to swing as we moved forward, so we had to make a move and go ahead and pinch hit for him."
Matheny said he planned to have Molina in the lineup after the loss in Game 3, but the injured thumb did not make enough progress overnight.
"So went in with the idea that he was penciled in and it was wait and see this morning," Matheny said. "This morning there was still a considerable weakness in his thumb, so we made a scratch and added Tony Cruz to the lineup."
Russell was removed from Game 3 because of a tight left hamstring. Javier Baez will get the start at shortstop.
The 21-year-old Russell had tests Tuesday morning.
"I haven't gotten any finalized conclusions from anybody yet," manager Joe Maddon said. "He's not going to play today, of course."
Russell is 3 for 12 in four games in his first postseason. Baez is 0 for 8 with four strikeouts against John Lackey, the Game 4 starter for the Cardinals, but Maddon said he wanted Baez for his defense.
---
---