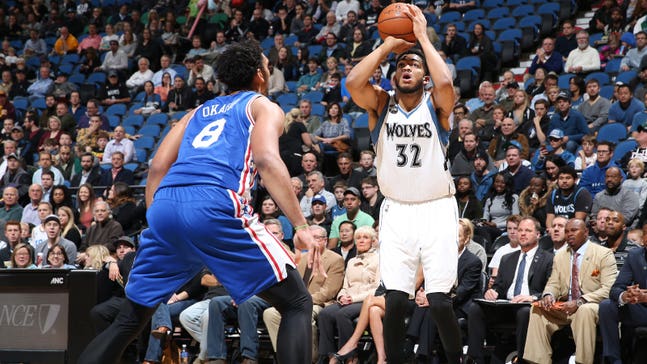 Wolves have been comeback kings this season
Published
Dec. 1, 2015 3:35 p.m. ET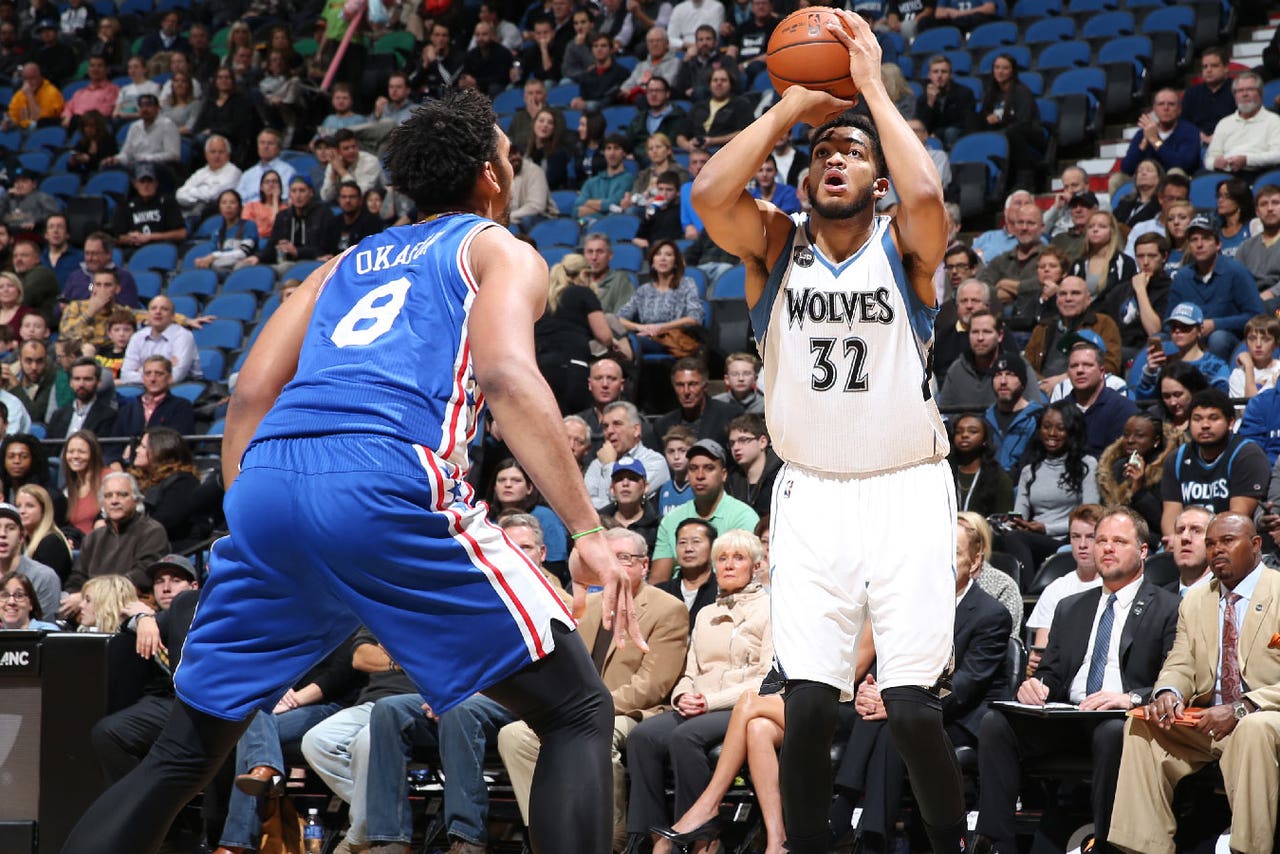 So you're watching the Minnesota Timberwolves play and they are trailing after three quarters. This is not time to turn off the TV (or shut down your FOX Sports Go app).
While last season the Wolves had just five wins when trailing while entering the fourth quarter, already this season Minnesota has turned the trick four times -- which is the most of any team in the NBA (four other teams -- Charlotte, Golden State, Memphis and Washington -- have done it three times).
If you are wondering who might lead such a comeback, or even who is likely to score for Minnesota, look to the youth, of course. And the same goes for Orlando, too.
MOST POINTS/GAME, PLAYERS 23 & YOUNGER
| | |
| --- | --- |
| Team | % of points |
| Magic | 67.2 |
| 76ers | 60.4 |
| Timberwolves | 57.4 |
| Suns | 45.6 |
| Pistons | 42.5 |
Speaking of young players, Karl-Antony Towns is on pace to be just the fifth rookie since 1996-97 to lead his team in both rebounds and blocks. The others are Memphis' Marc Gasol, Houston's Yao Ming, Memphis' Pau Gasol and San Antonio's Tim Duncan.
At 25 years old, Ricky Rubio is one of Minnesota's veterans. Getting him back in the lineup will be key for the Timberwolves. Rubio has started 11 games this season and Minnesota is 7-4 in those games.
---
---