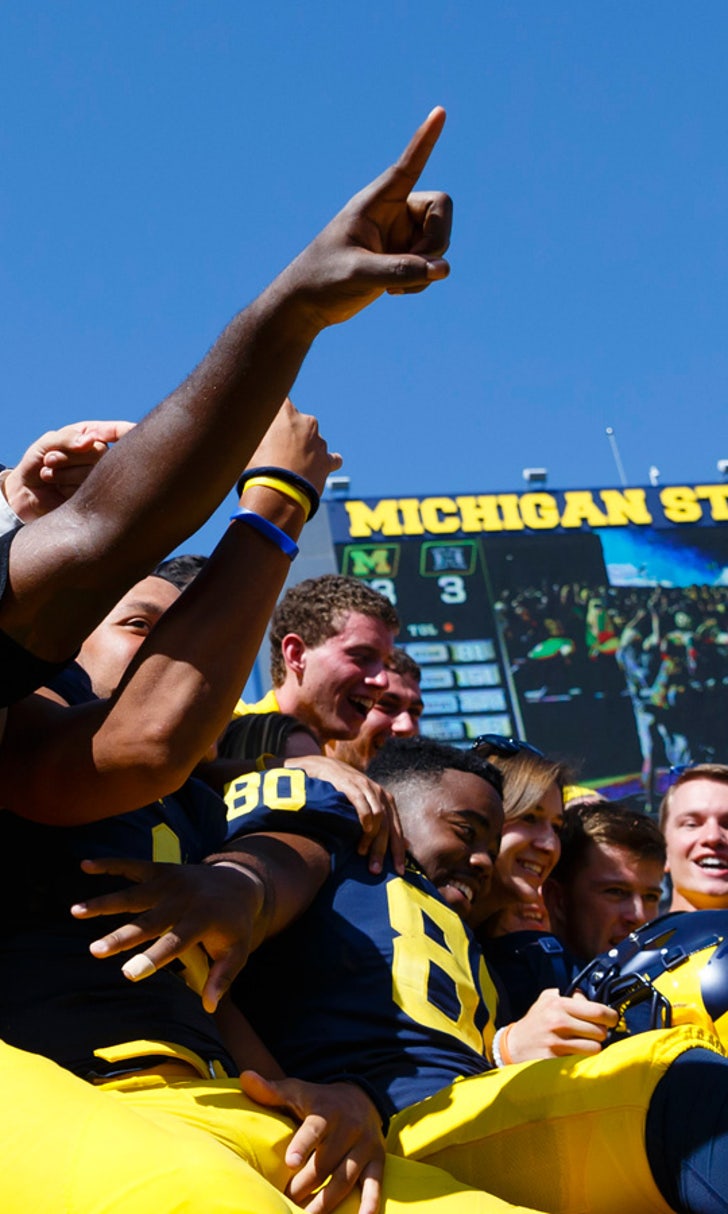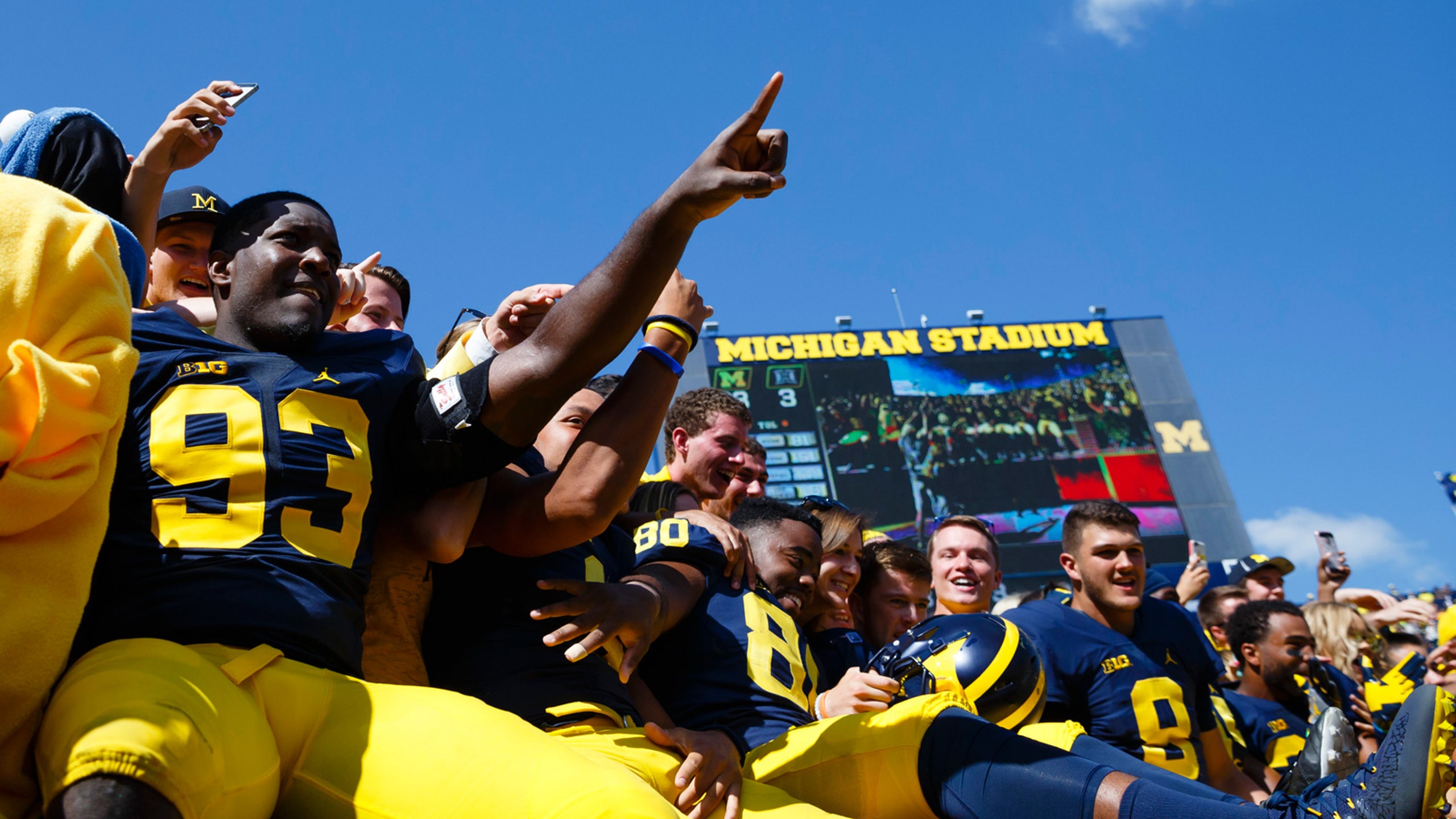 Wolverines expected to win in a route again Saturday
BY foxsports • September 9, 2016
ANN ARBOR, Mich. (AP) -- Michigan was expected to beat Hawaii by nearly six touchdowns.
The odds makers didn't give the Wolverines enough credit.
Michigan routed the Rainbows 63-3 in its opener, the storied program's most lopsided win in almost four decades.
The fifth-ranked Wolverines (1-0) moved up a couple spots in The Associated Press college football poll and are expecting to keep rolling. They're favored to beat Central Florida (1-0) by more than five touchdowns Saturday at the Big House.
Here are some things to watch when Michigan hosts the Knights:
GROUND GAME
The Wolverines had 10 players combine for 306 yards rushing last week led by Chris Evans, who ran for 112 yards and two touchdowns in his debut. The ability to run early, often and effectively took a lot of pressure off Wilton Speight in his first start. "Anytime the quarterback has a run threat, it helps a lot," he said. "To have that balance and guys like we have, weapons after weapons, it makes my job a lot easier."
FIGHTING KNIGHTS
UCF'S first-year coach Scott Frost helped the program do something it failed to do last year by winning its opener, beating South Carolina State 38-0. That confidence-boosting game and a nothing-to-lose mentality have Frost believing his team will be prepare to compete with Michigan. "I don't think our kids are going to be intimidated or scared," he said. "They're going to go in there fighting, but we know we have a challenge in front of us."
The Knights will have 110,000-plus people rooting against them, but they don't sound worried.
"It's going to be a big crowd, but I know what me and my teammates can do if we stick together," receiver Tre'Quan Smith said.
HE ASKED FOR IT
Michigan coach Jim Harbaugh pounded Speight's chest, slapped his shoulders, his hips and the side of his helmet last week before he took against Hawaii. The relatively unique scene was caught by a TV camera and shared on social media. Speight insisted a couple days later that he asked Harbaugh to physically fire him up.
SO FAR, SO GOOD
Frost, a former Nebraska quarterback, has brought the up-tempo scheme he used as Oregon's offensive coordinator UCF. He hopes the hurry-up, no-huddle offense helps the Knights move the ball, score and draw fans. All went relatively well last week. UCF routed South Carolina State, its first win since Dec. 4, 2014, with 92 plays for 462 yards in front of 36,260 fans.
FLOOD OF FRESHMEN
Harbaugh has not hid the fact that he wants to get talented freshmen on the field even if they play a limited number of plays, ending their chances of redshirting to potentially have a fifth year of eligibility. A few weeks ago, Harbaugh said seven or eight players had earned the right to play right away. That total later went to 10. And by the time the Wolverines finished off Hawaii, 18 freshmen were on the field. Evans and highly touted defensive end Rashan Gary were two of the 16 freshmen on scholarship to play at least a snap. "There will be 17 or 20 when it's all said and done," Harbaugh said.
---
---