Kevin Love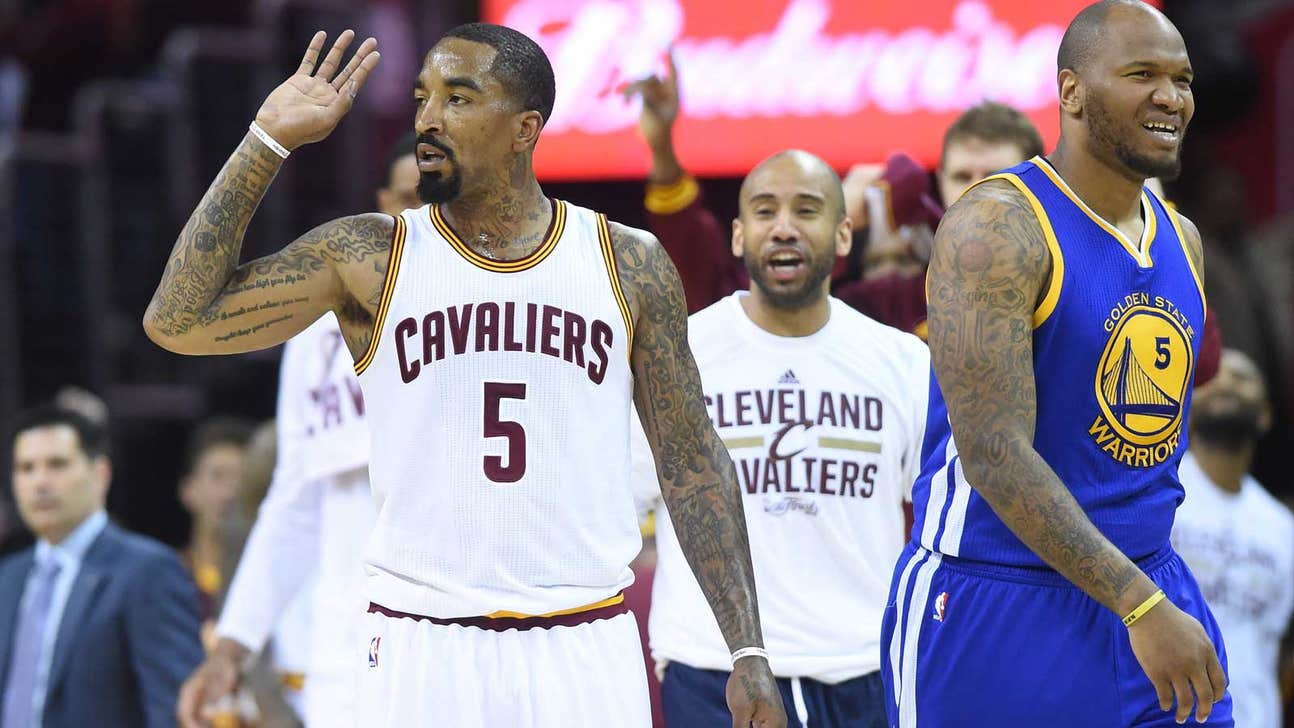 Kevin Love
With yet another NBA Playoff blowout, Warriors must respond
Published
Jun. 9, 2016 11:48 a.m. ET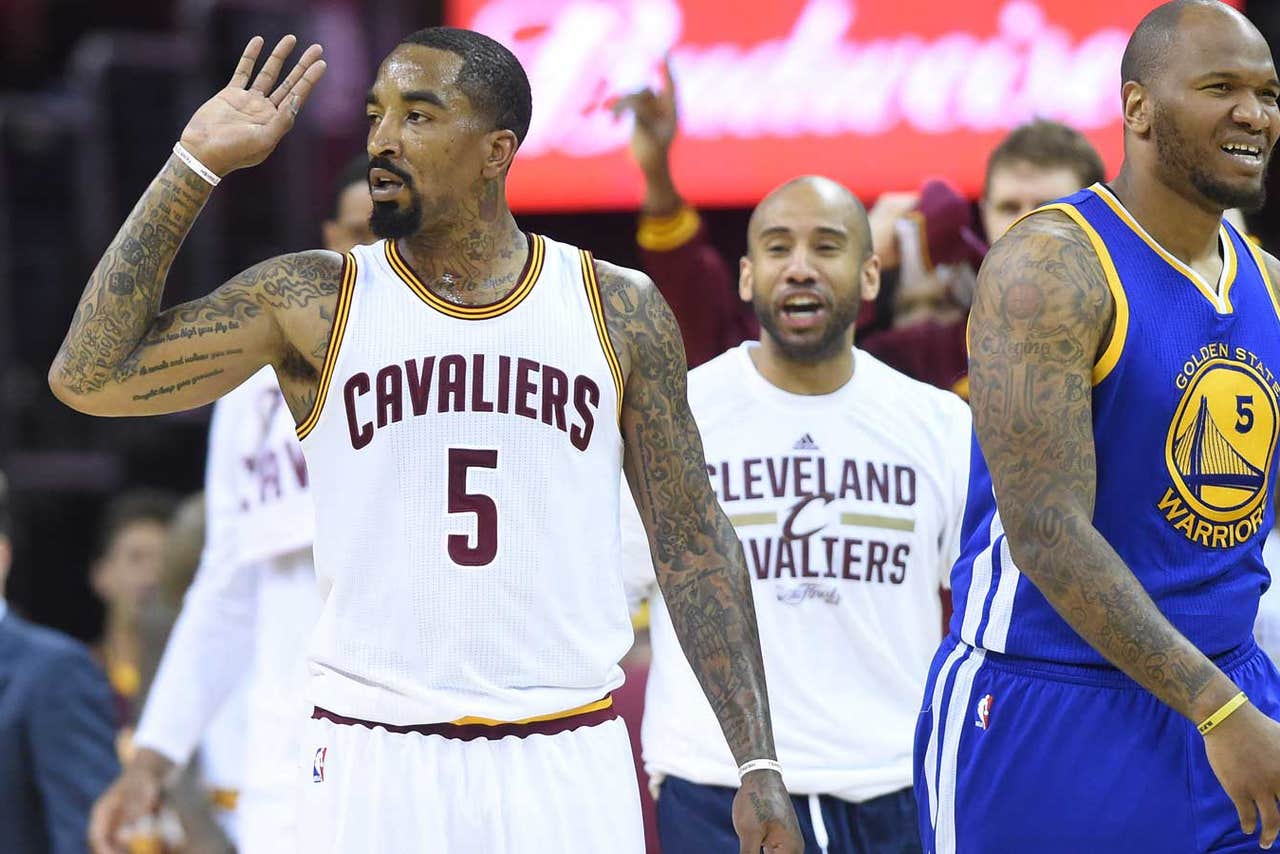 CLEVELAND (AP) -- It's been the postseason of blowouts.
The NBA Finals have been no different. There was a 63-point turnaround from Game 2 to Game 3 in the span of about 72 hours.
Try to make sense of this: The Cleveland Cavaliers had their entire roster available to start Game 2 of the NBA Finals and wound up losing that game to the Golden State Warriors by 33 points. So in Game 3, with starting forward Kevin Love limited to watching in the locker room while he continues recovering from a concussion, the Cavaliers won by 30.
This sort of wild back-and-forth isn't just rare, it's unprecedented.
"At the end of the day, no matter if you lose by 30 or one, it's just one win," Cleveland star LeBron James said after the Cavaliers' 120-90 win on Wednesday night in Game 3. "You have to be able to have a short mind and also learn from the mistakes that you made in the previous game and just try to better yourself in the following game."
That was Cleveland's mandate going into Wednesday's game.
The task now falls to Golden State heading into Game 4 on Friday night.
This is the first time since 1965 that there's been two 30-point margin of victories in the NBA Finals -- and the first time ever that teams have both won and lost games by 30 in the title series. There hadn't even been an instance of a team winning one game by 20 and then losing the next by 20 since the Chicago-Seattle series in 1996.
Again, try to make sense of that. It's not just this series -- these playoffs are on pace for the highest average margin of victory that the NBA has ever seen. In theory, a matchup of the Eastern Conference and Western Conference champions should at least occasionally have some moments of drama in the final minutes.
So far, that's nowhere to be found in this series.
"The only change is just playing hard," said Cleveland coach Tyronn Lue, who wasn't going to spell out any specifics of anything related to the new ideas gleaned out of the Cavaliers' strategy sessions on Monday and Tuesday.
While Lue wasn't sharing, the Cavaliers -- even with Love in the locker room -- might have figured something out Wednesday night. They didn't switch as often against Golden State's steady diet of pick-and-rolls, and they showed the Warriors some new wrinkles -- partly out of desperation, partly because they had different personnel units capable of different things.
"I think the game would have been the same whether he played or not," Golden State coach Steve Kerr said of Love after Game 3. "This was about one team being emotionally fired up and angry about being down 2-0, and another team being comfortable. So I don't think that had anything to do with it. I think it was just the level of intensity that they brought. They would have brought it with Kevin, too. So I don't think it made a difference."
No one would say Cleveland is more talented when Love isn't in uniform.
But in Game 3, they were better without him.
His status for Game 4 is unknown, and Cleveland might have a dilemma on its hands when Love gets medically cleared to play again. If the doctors say he can play, then he'll play -- but it wouldn't seem likely that the Cavaliers will get away from what worked Wednesday.
What Lue should do will be one of the more debated topics until Friday's game.
"I'm not going to tell you," the Cleveland coach said when asked how he would use Love in Game 4, if he's cleared.
The Cavs had three players -- James, Kyrie Irving and J.R. Smith -- each reach 20 points in Game 3, which is three more such outings than the Warriors have gotten from Stephen Curry and Klay Thompson in this series.
The "Splash Brothers" haven't exactly lived up to the moniker.
Combined, they're shooting 31 for 77 (40 percent) from the field in the series, 16 for 45 (36 percent) from 3-point range, and have shot a combined nine free throws between them.
"The best part about this team is we responded well the whole year, and we've had a bad history of Game 3s, which is unfortunate," said Thompson, after the Warriors dropped to 0-4 in Game 3s in this postseason. "But luckily for us a golden opportunity still to go home up 3-1, so no time to sulk. I mean, me and Steph haven't really shot the ball as well as we want to. That's all right. We're still up 2-1."
---
---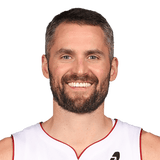 Get more from Kevin Love
Follow your favorites to get information about games, news and more
---