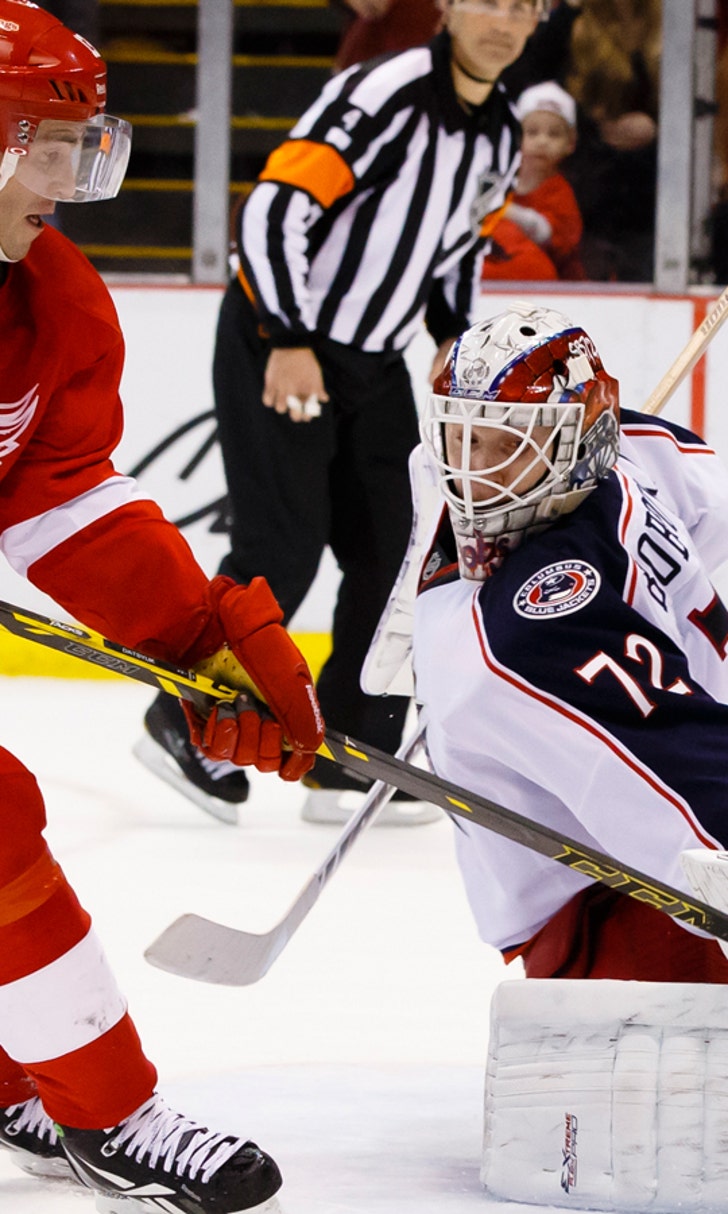 Wings could avoid shootouts by improving offensively
BY foxsports • December 16, 2014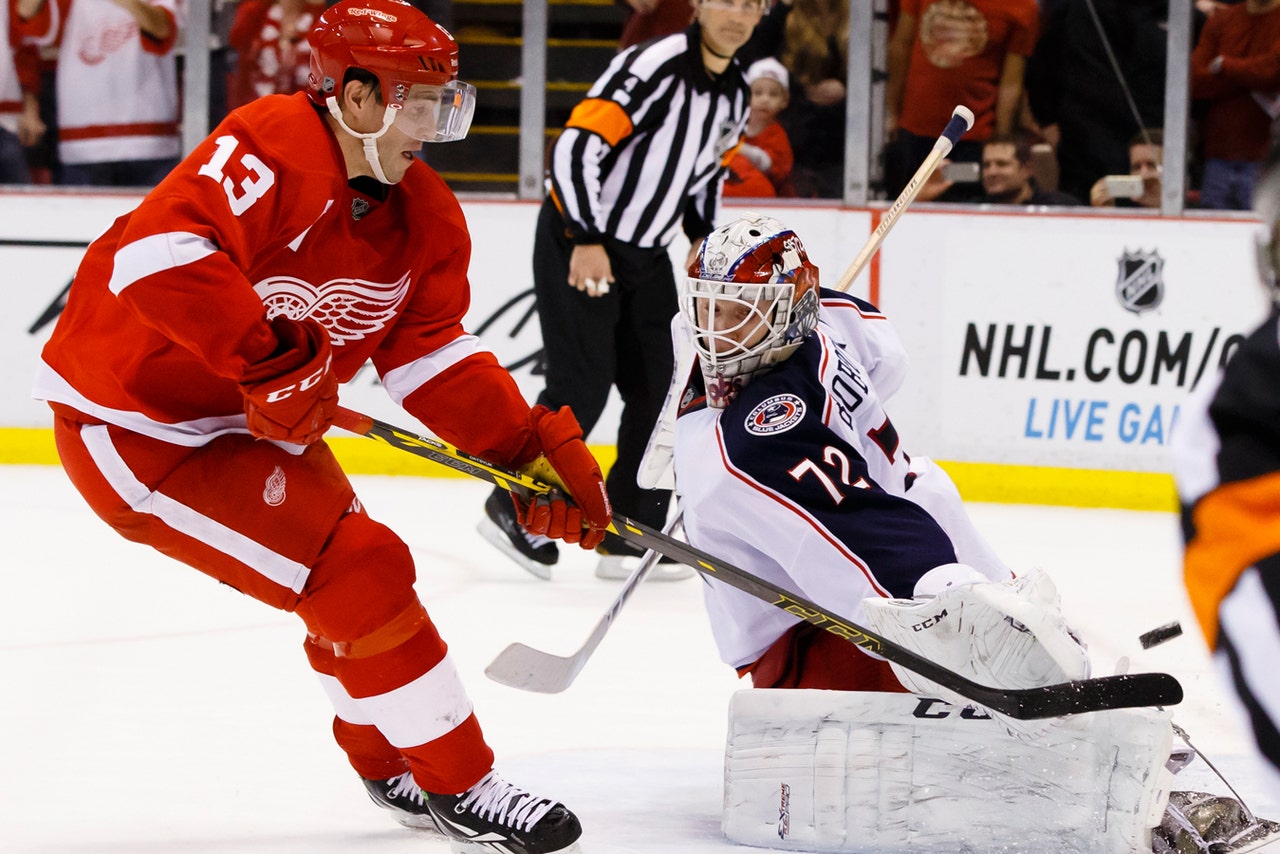 DETROIT -- The Red Wings' shootout woes have been well-documented, but the best way to avoid them is to score more goals.
Against the Columbus Blue Jackets (13-15-2) Tuesday night, the Wings (17-7-8) couldn't score at all against Blue Jackets goaltender Sergei Bobrovsky and lost 1-0 in a shootout.
"We tried not to get to another shootout," Wings coach Mike Babcock said. "I had three forwards on the ice there for two shifts (in overtime). Tried to do it that way, then in the shootout, we changed it up a little bit.
"It was a tight game all night long and in the end, they got two points and we got one point. So let's just keep going and getting better."
The Wings are now 1-6 in shootouts. The Blue Jackets are 3-1.
In their last five games, the Wings have scored seven goals and have gone 1-1-3.
In the five games before that, the Wings scored 20 goals and went 4-1.
In the five games prior to that, the Wings scored 19 goals and went 4-1.
"I think we had a stretch there where we scored a lot of goals, but at the same time the other team scored a lot of goals too," Wings captain Henrik Zetterberg said. "We're playing a little better defense now and I think the offensive (production) is hurting just a little bit just because of it."
The Wings were without Johan Franzen due to illness and Stephen Weiss because of a shoulder injury, so that could have something to do with it.
Bobrovsky also had a lot to do with it, denying the Wings at every turn. The only one that got past him was Pavel Datsyuk's shot in the shootout.
"He was making the saves that he had to make and then when there was traffic in front, he was kicking rebounds in the corners and making it tough on us to get second chances," defenseman Danny DeKeyser said.
Wings goaltender Jimmy Howard matched Bobrovsky, making saves on breakaways, on the penalty kill, in close, until the shootout.
"I thought it was a tightly checked game by both sides," Howard said. "They just found a way in the skills competition.
"I felt awesome. I felt really good. No different than I have for pretty much 98 percent of the year. I felt really good. The pucks were sticking to me."
When the Wings weren't scoring on the power play early in the season, they tried to emphasize throwing as many pucks to the net as possible.
Zetterberg said that same strategy applies to even-strength play.
"We just got to keep shooting pucks," Zetterberg said. "I think Columbus did a good job of keeping us away from the goalie for the second chances. They were boxing us out really good. We just have to be stronger there. And when we get a chance we just got to bury it."
DeKeyser agreed with Zetterberg's solution.
"I just think when we were scoring a lot, we were throwing a lot of pucks on net," DeKeyser said. "I know we had a few games there where we had 40-plus shots. We were just getting guys in front and getting bounces, that's kind of how you've got to score in this league."
Babcock is not worried about the offense despite the output the last five games.
"I thought there was tons of offense in the Florida game and in the Toronto game at home and we didn't score," Babcock said. "But there was tons of offense. It's like anything. You've got to find a way to score goals. I think we're going to score goals. I'm not concerned about that."
---