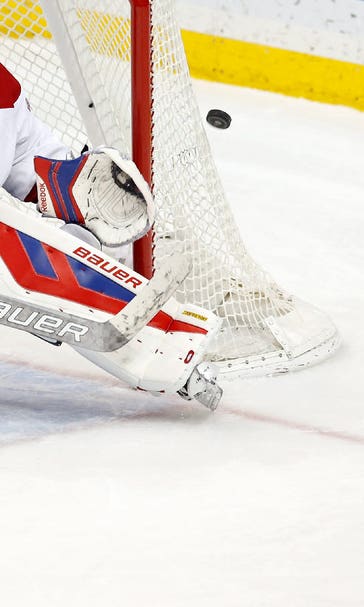 Wild double up Canadiens, 2-1
December 22, 2015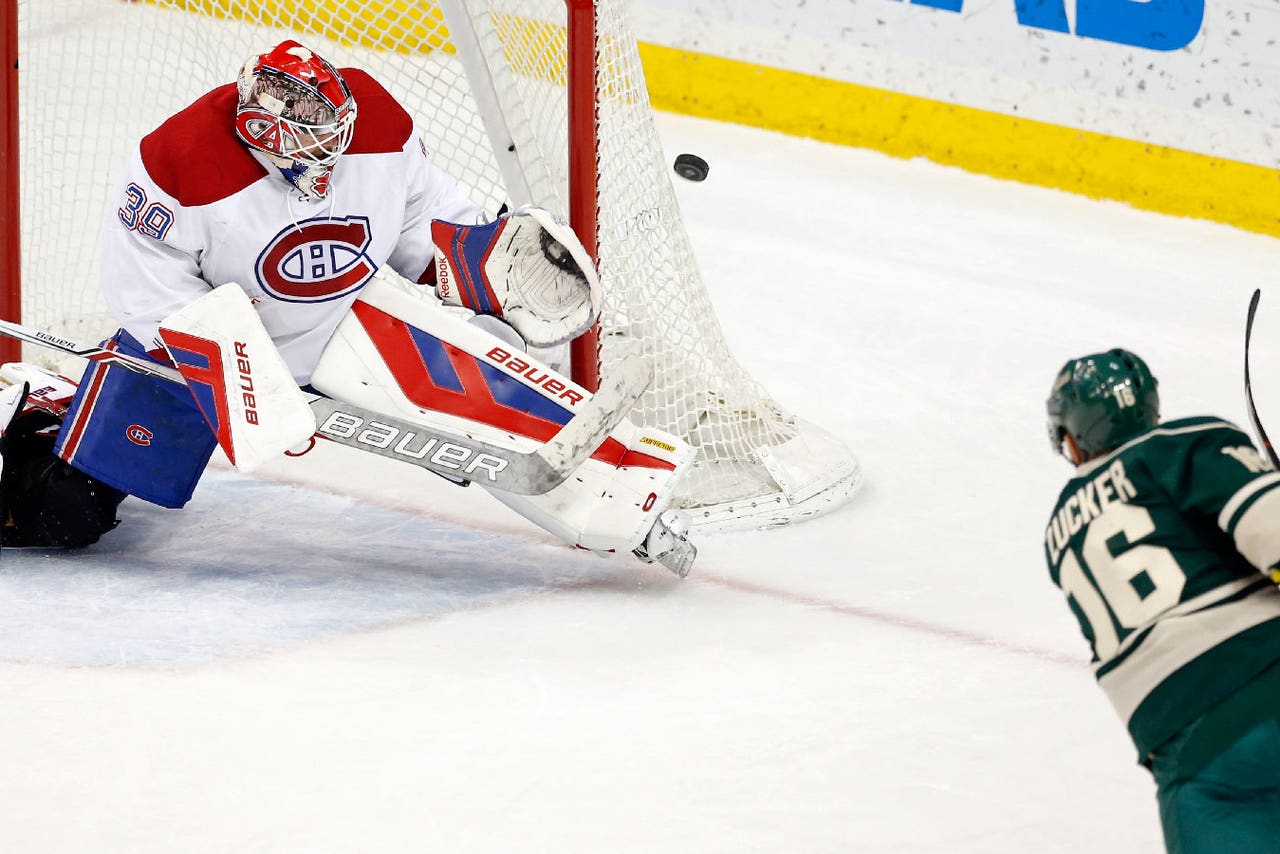 ST. PAUL, Minn. -- Darcy Kuemper began last season as Minnesota's primary goalie, until Devan Dubnyk's arrival denied him the opportunity to establish some consistency and play out of his slumps.
A relief role has not diminished Kuemper's confidence or his value to the Wild.
Jason Pominville and Charlie Coyle scored, Kuemper earned another victory with 24 saves and the Wild beat teetering Montreal 2-1 on Tuesday night to stick the Canadiens with their fifth straight loss.
"It's nice when you get to play. You can get into a rhythm, and I'm just trying to keep it right now," said Kuemper, who improved to 4-0-2 with a 1.26 goals-against average and a .947 save percentage in six games this month.
Dubnyk is healthy again after a groin injury, but Kuemper was in net because the Wild played 24 hours earlier and lost 6-3 to Dallas.
"He seemed more confident than anybody else that he was capable of it, and that's not to say we doubted him," coach Mike Yeo said. "It's just he was up and down last year. He was even up and down to start the year really, even though he didn't play in a lot of games, but his actions tell us that he was telling the truth."
Daniel Carr spoiled the shutout bid by scoring between Kuemper's pads with 7:14 remaining, giving the Canadiens some life in what was a tight-checking, neutral-zone-centric game from start to finish. Kuemper and the Wild clamped down from there, dropping the Canadiens to 1-9 in their last 10 games.
"We're starting to help out more and more and he's still shutting the door for us, and that's huge," Coyle said.
Mike Condon stopped 20 shots for the Canadiens, who have been outscored 19-5 during their losing streak. They have 15 goals in the last 10 games. For fans of the iconic franchise, and for the players, too, remembering that 19-4-3 record they had Dec. 1 is difficult to do considering this nasty skid.
"We meet often. We talk often. It doesn't really need to be aired out there. I think what we need to do is stick with it. We've done a lot of good things," said leading scorer Max Pacioretty, who has one goal and one assist over the last 10 games.
Coach Michel Therrien put the pressure this week on his goalies, Condon and Dustin Tokarski, to raise their play in light of all the losing. But the Canadiens just couldn't generate any kind of an attack in their third of eight straight road games.
"When you don't have a lot of space on the ice, it comes down to mistakes and we had two big ones that ended up costing us the goals," Therrien said.
With Mikael Granlund in the first period and Zach Parise in the third period, the Wild could have scored twice more. Both no-goal calls were upheld by replay reviews, prompting resounding boos from the crowd.
Condon said he thought Granlund scored, when he swept the puck out from underneath him after Granlund crashed the net for a rebound. Parise's was a wraparound move that looked as if it went further in than Granlund's. But the Wild's defense was good enough that those calls didn't matter.
The Wild improved to 13-4-1 at home this season. They've allowed only 15 non-empty-net goals in their last 33 regulation periods and been scored on just 19 times in 11 games in December.
"No one is going to feel sorry. You just have to keep on going. That's all you can do," Condon said.
NOTES: Canadiens defenseman Tom Gilbert left in the first period with a lower-body injury. Gilbert, a product of Bloomington Jefferson High School about 20 miles southwest of Xcel Energy Center, played 63 games for the Wild in 2012 and 2013. ... Coyle went nine games without a goal until scoring Monday. ... The Wild blocked a season-high 23 shots.
---
---