National Football League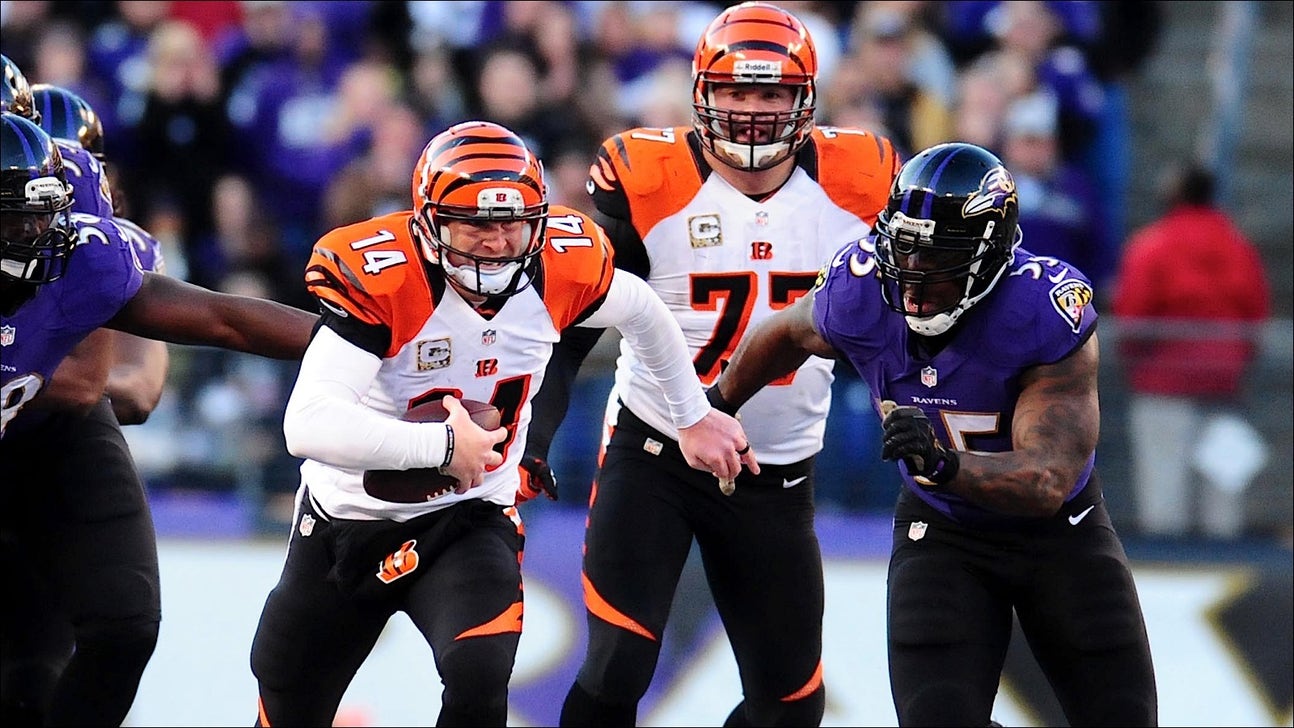 National Football League
Who knew? Ravens' Suggs says Dalton has pizazz
Published
Oct. 22, 2014 7:03 p.m. ET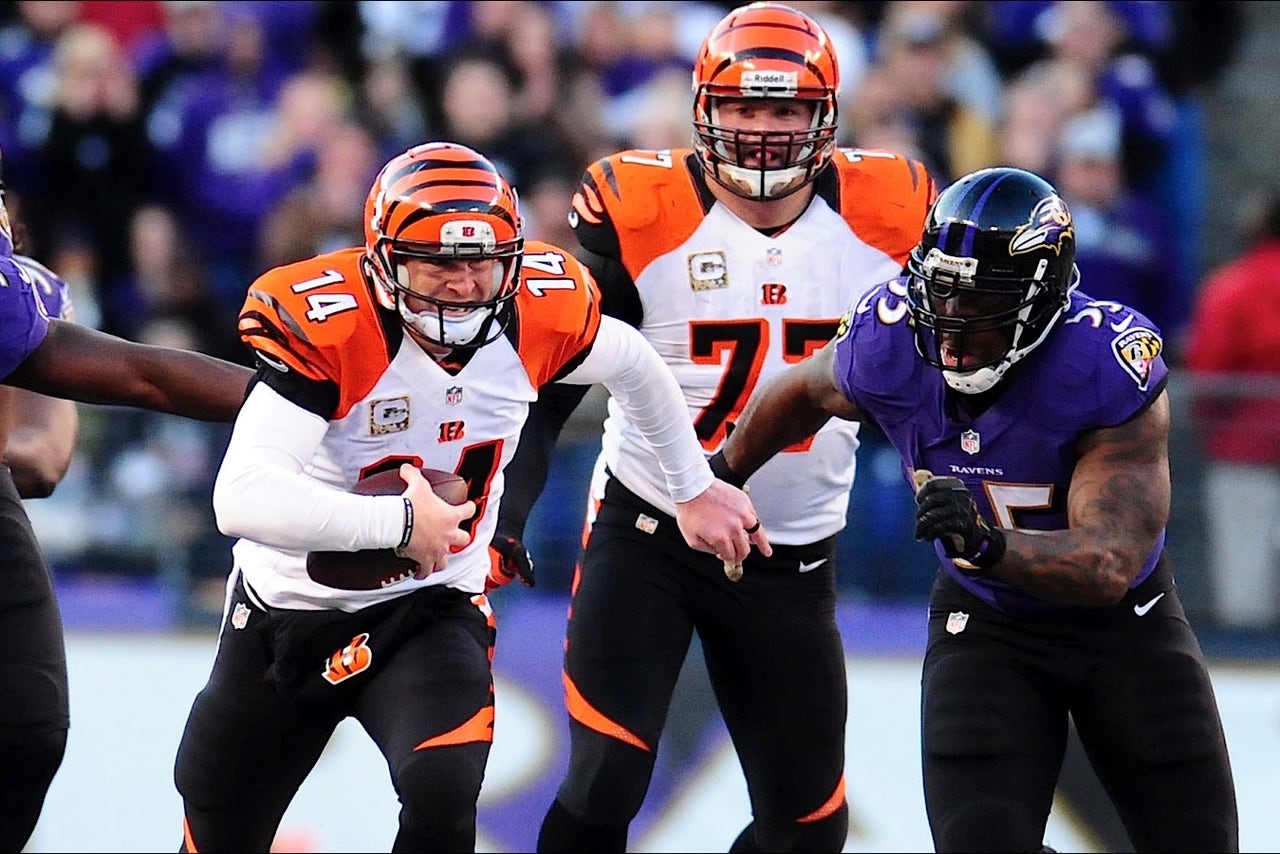 CINCINNATI -- Bengals quarterback Andy Dalton comes off as the quiet type. He's always going to say the right things when it comes to his teammates. Rarely is he going to ruffle any feathers and, if he does any ruffling no one from the media is going to see or hear about it.
Dalton isn't flashy. Or is it just a facade to fool everyone?
Terrell Suggs has a different perspective of Dalton.
"I like his pizazz, just the kind of guy he is," said Suggs, the veteran defensive end of the Baltimore Ravens. "He is a really cool cat. He's cooler than I think he leads on. That's why I'm a big fan. I just hate that he's in my division."
Dalton and the Bengals host Suggs and the Ravens Sunday at 1 p.m. at Paul Brown Stadium in a pivotal mid-season game in the AFC North. Baltimore is in first place with a 5-2 record while the Bengals (3-2-1) are in second place and trying to win their first game in the month of October. They own one win against the Ravens this season, 23-16, in the season opener at M&T Bank Stadium, so a second win would give the Bengals the edge in any tie-break scenario at the end of the season.
Suggs' description of Dalton is out of character for how Dalton interacts with the media. He's very stoic and isn't prone to showing much emotion. Pizazz isn't a word that is often associated with the fourth-year quarterback.
"He's definitely fooled y'all. He's got you fooled," said Suggs. "A lot of players, we don't really open up to the media as much we should, probably. From player to player, I have a tremendous amount of respect of the kid. He's going to do some great things in this league, and we're going to try to limit that number on Sunday."
The Ravens have done a good job in the past of making life tough on Dalton -- they intercepted him seven times in two games last season -- but Dalton played one of his best all-around games in this season's opener. He threw for 301 yards on 25-of-38 completions without being intercepted or sacked. He threw a 77-yard touchdown pass to A.J. Green with 4:58 left in the fourth quarter for what proved to be the deciding points in the game. The touchdown came just 48 seconds after Baltimore had taken a 16-15 lead on an 80-yard pass from Joe Flacco to Steve Smith Sr.
Suggs said his admiration for Dalton came out of a meeting at the Super Bowl in Indianapolis in February 2012.
"We chatted it up in the elevator a little bit," said Suggs, who was the 10th overall pick in the 2003 draft and the NFL Defensive Player of the Year in 2011. "I've said before I don't like too many quarterbacks in the NFL, but he is one that I do like."
GREEN STILL OUT: Bengals wide receiver A.J. Green was among five players who did not practice on Wednesday. Green has missed the last two games with a toe injury and is in jeopardy of not playing against Baltimore. The Bengals were also missing linebacker Rey Maualuga, who has already been ruled out of the game with a hamstring injury, defensive end Robert Geathers (toe), cornerback Leon Hall (back) and offensive lineman Mike Pollak (knee).
The Bengals did have some good news as linebackers Vontaze Burfict (neck) and Emmanuel Lamur (shoulder) as well as defensive tackle Brandon Thompson (knee) all practiced in limited fashion. Thompson has not played since Sept. 14 against Atlanta, while Lamur missed last week's game at Indianapolis. Burfict left the game against the Colts in the first half with his neck injury after making a tackle on quarterback Andrew Luck.
NO PILGRIMAGE: While Oxford is a short drive from Cincinnati, don't expect the Ravens to be taking any trips to Miami University this weekend to see the statue of their head coach John Harbaugh. Miami added Harbaugh, a 1984 graduate, to its Cradle of Coaches this past April in a ceremony that included the unveiling of a Harbaugh statue.
"They wouldn't go, you know that," said Harbaugh with a hearty chuckle during a conference call with Cincinnati media.
Suggs said the team was aware of the statue.
"Absolutely. We saw it in a little commercial, but that's as far as we got with it," said Suggs.
So, would he and his teammates want to make the trek to Oxford this weekend to look at his coach in bronze?
"Absolutely not."
Follow on Twitter @marcushartman
---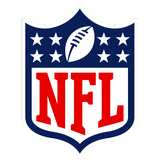 Get more from National Football League
Follow your favorites to get information about games, news and more
---